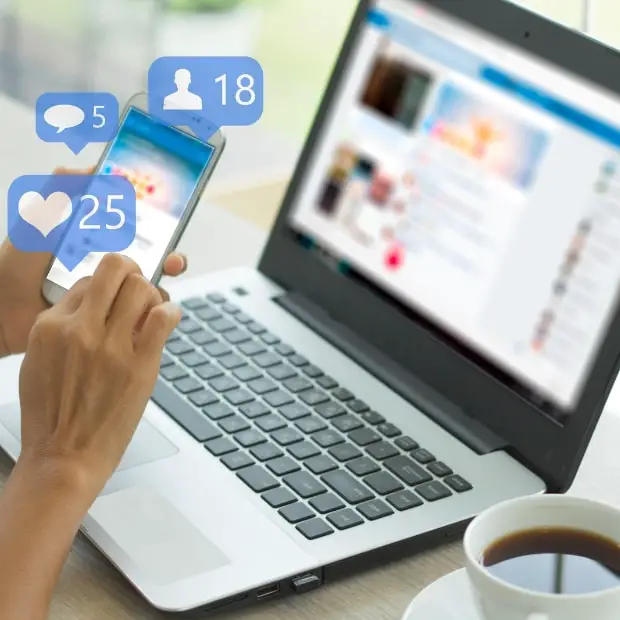 Even in our modern and digitized world, there is still no substitute for human ingenuity. Even the most advanced AI technology cannot completely replace creative writers.
No matter what subject a writer might cover or what work they might pursue, creativity is extremely important in producing quality content. Still, originality and the ability to approach their content imaginatively are not the only two things writers can and must do to broaden their audience and expand their influence. They should also learn how to market their skills and talent. Nowadays, one of the most potent and easily accessible means to promote one's wares is through social media. Here, we present a few tricks on how to harness its power to your advantage.
Embracing the Power of Social Media
Social media have become a golden staple for growing influence nowadays. There's no doubt about the fact that if you want to be influential and attract a greater audience, you must create a successful social media profile. But you may wonder, why is it so? Today's people hang around on social networks all the time, so being present there as well largely grows your chances of being seen. This inevitably creates a lot of opportunities for people in creative occupations, like musicians, filmmakers, writers, and many freelance professions.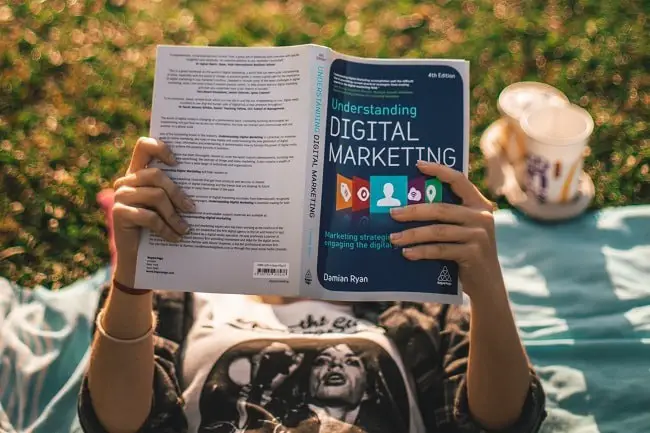 Social media platforms open digital avenues that lead people and companies to discover creative individuals, including writers, who can answer their specific personal or business requirements. Once you get some following as a writer, whether you're a poet or someone who works on academic papers, there will be people willing to buy essays online from you or commission you to do some writeups for them. So, to get a gig for a writing assignment or simply get more recognition online, you need to put yourself out there properly and let your potential audience find you via social media. Here's how you can create a social media profile that will give your career a boost!
Core Steps to Approaching People Online as a Writer
Social media is not too hard to tame – all you must do is show people who you are and give them a taste of your work, hobbies, and passions. If you are original and creative, your social media presence will attract the right audience with little work from you. Still, a bit of planning and strategy wouldn't hurt! Here are the steps you should take, which will inevitably lead you to an outstanding social media presence you'll be proud of.
1. Take advantage of various media channels
Surely, there's no point in having just one social media page, say, Facebook. It's a perfectly good platform, but it's great to "show your face" on different channels to get more people to know you. For instance, you can use Twitter to make announcements and teasers about the new content you're working on. Blog about your writing activities and advise other writers on LinkedIn. Share your advancements and collaborations on Facebook, while sharing videos on writing tips via YouTube. There are lots of social media platforms nowadays, so there are lots of effective and fun ways to use them all. Plus, they all attract a slightly different demographic, so using all of them will surely give you more perspective on trending topics and access to a broader audience.
2. Develop a consistent online personality
It's important to be present in as many places as you can, but it's also vital to sport the same personal and commercial image in all those places. For your audiences to spot you, you must be consistent in your content, tone, and voice on all platforms. Whether you are posting article samples on LinkedIn or captioned photos on Instagram or Pinterest, stay true to your brand. If you pull off a witty joke on Twitter from time to time, it is a bad idea to make your, say, Facebook posts all business-toned and strictly professional.
3. Get to know the technical stuff
Social media platforms have their requirements for users to adjust to, and your newly made profile will get lost on the web unless you know how to keep it afloat. One such thing is a profile picture. To make it look pretty and highly visible, one must make sure it's of an appropriate size. For example, Facebook uses 170×170 images, while Twitter works better with 400×400. So, make sure you consider such stuff wisely while working on your post! Another aspect of working with any online platform is learning how its algorithm works. Different social media platforms have varying algorithms that determine which posts may get a better chance of being in leading positions. These algorithms change frequently, too, so you must keep an eye out for current ones.
4. Flush out your profile details
As soon as your potential audience gets a little interest in your content, they'll likely want to know you better. That's why keeping your public profile filled out, updated, and pimped out with a cool design is a good idea. You can keep all of your photos in one place using a photo manager with a face recognition feature, so you have all branding materials handy. There's no need to disclose anything too personal on your social channels, though. You can show your hometown but never your house. Drop contacts you use only for work, and that should do the trick. Exposing too much of yourself will make you vulnerable to fraud and cyber-attacks.
5. Post well and post regularly
Take note that your profile is not enough – you must remind them of yourself often and share high-quality, authentic, creative, well-structured, and timely delivered content. There's a lot of content out there, so you must be sure you don't get lost in your audience's feed. As a writer and creative person, you probably have lots of ideas going through your head all the time. Why not tidy them all up and make a series of posts?
6. Interact with your followers
Finally, after getting familiar with your content and even admiring you for your personality and creativity, people might want to interact more with you. Be engaging with your followers. Like and respond to their comments, create polls for them to vote in, and invite them to sign up on your mailing list, wherein you can send them updates, newsletters, and other dispatches.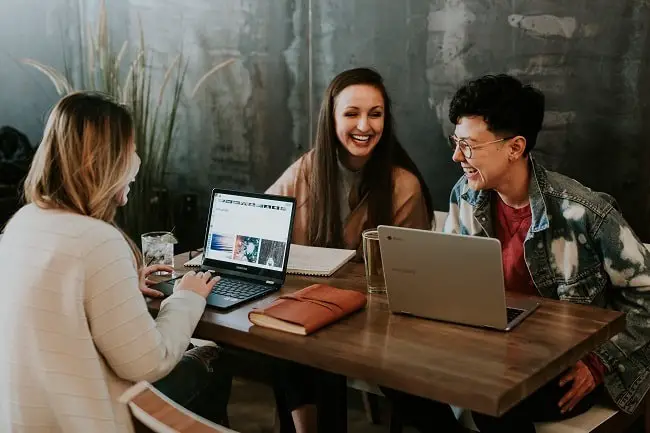 Covering all Social Media Bases
Surely, there are lots of ways and strategies to develop and improve your social media profiles and overall presence. But the basic steps go down to what you can find above. Being available in more than one online space, knowing how each platform works, and building up your profile are the essential things to get you noticed. The biggest challenge here is to embrace your creativity and put yourself and your work out there, but we don't have a single doubt that you're up for it!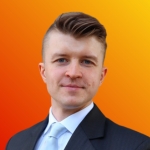 Rafal Reyzer
Hey there, welcome to my blog! I'm a full-time blogger, educator, digital marketer, freelance writer, editor and content manager with 10+ years of experience. I started RafalReyzer.com to provide you with great tools and strategies you can use to achieve freedom from 9 to 5 through online creativity. My site is a one-stop-shop for freelance writers, bloggers, publishers, content enthusiasts who want to be independent, earn more money and create beautiful things. Feel free to learn more about me here.