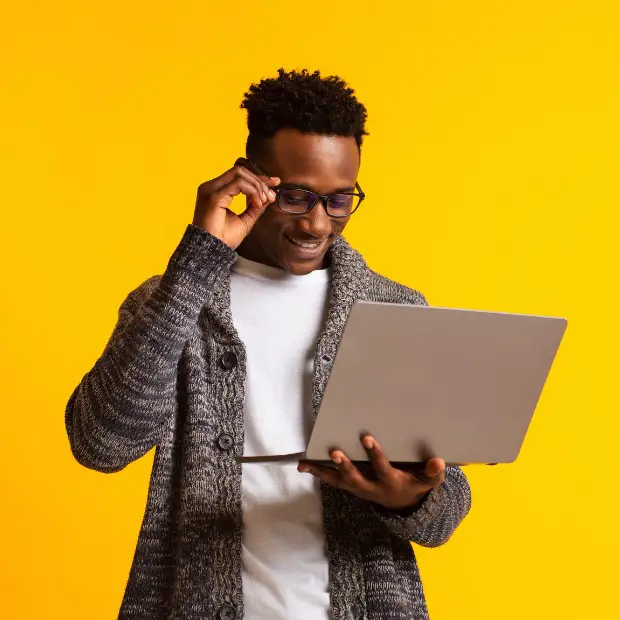 The freelancing market is growing every year, with millions of professionals worldwide choosing to work online.
The pandemic has proved the effectiveness of the remote work format, resulting in a huge demand for freelance services. It's easy to guess that the trend will continue for the next few years.
In this article, I'll tell you about the most popular freelance professions that are worth going into.
I'll divide them into 3 groups for convenience – IT, design, and marketing. Shall we take a look?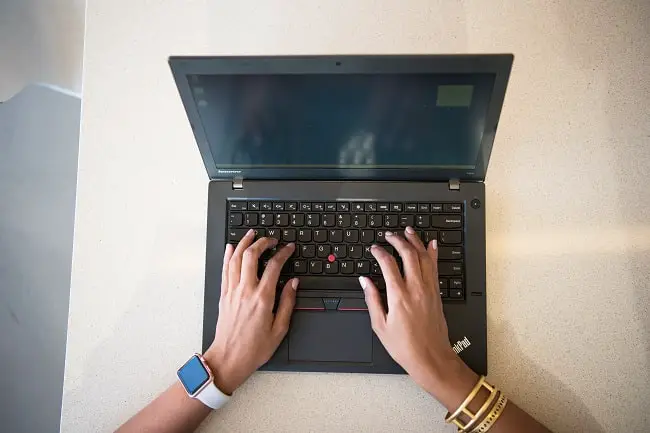 Freelance Professions in IT
Information Technology or IT is a huge field that allows you to work from anywhere around the world. You can earn a lot, but first, you need to develop a few hard skills.
1. Programmer/Developer
A developer is a rather broad category by which we mean website layout designers, frontend or backend developers, mobile application developers, and so on.
Regardless of the field you choose, you'll learn almost the same basics – programming, coding, languages, etc.
Depending on your interests, you can learn how to create websites, interact with servers, create apps for Android and iOS smartphones, create video games, protect systems from cyber-attacks, attend a frontend course and much more. After that, you can make money by working full-time roles, freelancing, or publishing apps, eBooks and online courses.
Experienced seniors can earn well by working with customers from home or any other place.
2. System Administrator (Sysadmin)
The role of the system administrator is to ensure that the software and hardware work properly, that the network is secure against threats, etc.
With a staff of ordinary specialists, you can perform your duties remotely. For example, upgrading the IT infrastructure, etc.
This type of work requires advanced technical abilities, but it pays quite a lot if you know what you're doing, and you're able to gain valuable referrals from your clients.
3. QA Specialist
QA specialists test programs and applications at all stages of development. They look for bugs in the code, give recommendations on how to fix them, select development tools, improve product performance, etc.
We can distinguish several areas within the profession – for example, load testing, usability testing, security testing, manual and automated testing, etc. Unlike other professions in the IT field, becoming a tester is easier, and you will keep a high level of income.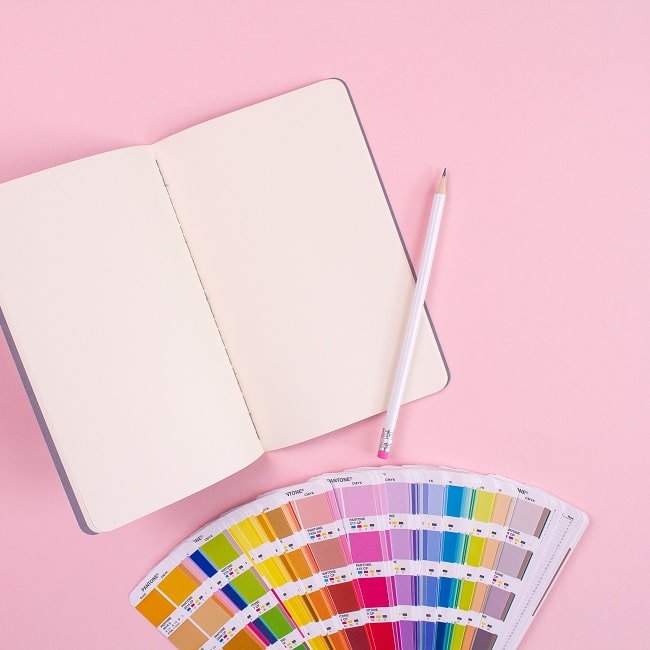 Freelance Professions in Design
Becoming a designer is a perfect big if you're naturally creative and have an eye for artistic elements, such as color combination, design composition, and visual techniques.
If you want to become a freelance professional in this field, here are some of the best options for you:
4. Web Designer
A web designer (like a programmer) is one of the most in-demand freelance professions right now.
You'll be creating page layouts, rendering prototypes, and more.
An experienced professional should be able to work with different tools, think about interface design (UX/UI – to make it user-friendly), understand typography and identity, have excellent artistic taste and style, and so on.
5. Graphic Designer
While a web designer's work is most relevant in the digital segment (websites, apps, etc.), a graphic designer's work helps the company (brand) as a whole.
A graphic designer develops logos, designs business cards, booklets, advertisements, designs, and infographics, works on packaging and product design, can do interior styling, and much more.
The work requires essentially the same knowledge and skills as web design, but requires more artistic nuance.
If you want to get into graphic design, you would also need to learn how to use apps like Photoshop or Canva.
6. Motion Designer (3D designer)
Freelance professions that are involved in creating animation graphics emerged only recently, but it is currently in high demand.
Motion graphics designers create captions, titles, trailers and teasers, promo materials, presentation reels, and much more. They can come in handy in television, the film industry, business, education, and other areas.
A motion designer is a multidisciplinary specialist.
They should be able to work with text, sound, and video, understand graphic design and script art, be able to work with various programs (for video processing, working with graphics, creating animation), and much more.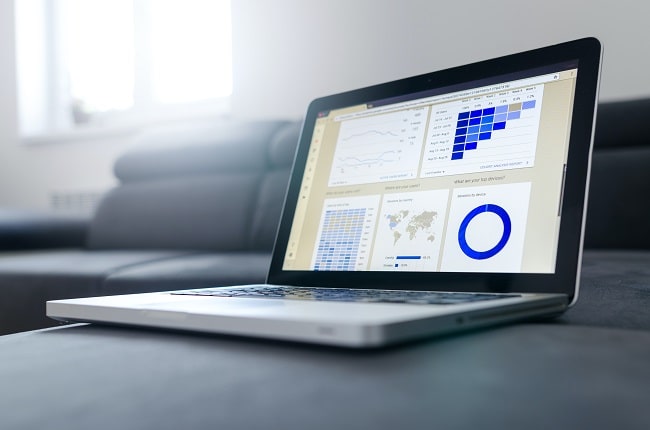 Freelance Professions in Marketing
If you know what you're doing, marketing will allow you to earn a great living. The best part is that it's not so difficult to learn.
Here are some options you can explore in this field:
7. Internet Marketer
This is a fair generalist who promotes products and services online. A marketer works with different advertising platforms, and influencers, deals with online content, etc.
This profession will always be in demand, as one of the main tasks of any business is promotion. However, it is difficult to become an experienced specialist in this field.
You need to make a competent promotion strategy, work with the most suitable advertising channels, manage the advertising budget, hire various specialists, and so on.
For each product, the internet marketer must know the target audience, understand the psychology of the consumer, and much more.
8. Social Media Marketing Specialist
While the task of an internet marketer is to promote a brand or a service, the social media marketing specialist is engaged in promotion on social networks.
For example, he promotes products and companies with the help of brand profiles, bloggers, and other methods.
Each platform has its particularities and subtleties, which are important to consider.
A good professional should be able to analyze competitors, draw up a content plan, write interesting texts, interact with the target audience, set up targeted advertising, and so on.
9. Specialist in Targeted Online Advertising
An online ads specialist sets up and places advertisements on social networks. Unlike SMM specialists, their task is advertising.
It's also crucial to know how to work with the target audiences, understand the psychology of the consumer, the subtleties of content placement on a particular site, etc.
The list of tasks for a target marketer includes target audience analysis, ad creation (texts, images, video), ad campaign setup, budget allocation, campaign analysis, reporting, etc.
It's a hugely competitive field, but if you have a knack for numbers and a creative spark, it's one of the highest-paid freelance professions to get into.
10. Specialist in Contextual Advertising
A contextual advertising whizz is a specialist who is dealing with setting up advertising on search engines such as Google.
A "contextologist" should be able to analyze the client's current website, create campaign objectives, set up contextual advertising in both search engines, create ads (text, images, video), monitor and optimize campaign progress, work with specialized tools, analyze campaign results, etc.
11. SEO Specialis
It's possible to promote clients' websites in search engines not only through contextual advertising but also through website optimization. This is done by SEO specialists.
Their main aim is to increase organic traffic and improve the website's position in search engines.
To do this, they create a semantic structure of the site and pages, analyze competitors and the market, and then conduct internal and external optimization of the site.
In the first case – they improve the loading speed of the site, get rid of bugs, fill the site with optimized texts, work on usability, etc.
In the second case, they build new links, i.e., they publish information about the website on third-party sites, information sites, blogs, forums, etc.
I'm a huge fan of SEO because it allows you to gain new clients and visitors organically without spending a dime.
12. Copywriter
Finally, one of the most accessible freelance professions – copywriter completes our list.
The task is to write custom-made texts for further publication on the net.
Often, students who have previously worked for the essay writing service and helped students with their homework go into this specialty.
The main aim of our copywriter is to tell the audience about a new product and to encourage customers to buy it. A specialist must be able to express thoughts, quickly absorb new material, master different styles of writing, and write without mistakes.
Copywriters use many services to analyze the text for uniqueness, spamming, and so on. As a special category involves SEO copywriters – their task is not just to write the text and make it optimized for search engines. In this case, the expert must find the right keywords and use them in the right places in the text.
Conclusion
As you can see, the freelancing field is getting more exciting every year.
If you have the chops, the creativity, and the work ethic, you can gain new valuable skills and be able to earn a sizable income online.
If you're looking for a career transition, please consider one of these professions, as they will only grow and enable you to reach new heights in terms of income and work satisfaction.
Rafal Reyzer
Hey there, welcome to my blog! I'm a full-time blogger, educator, digital marketer, freelance writer, editor and content manager with 10+ years of experience. I started RafalReyzer.com to provide you with great tools and strategies you can use to achieve freedom from 9 to 5 through online creativity. My site is a one-stop-shop for freelance writers, bloggers, publishers, content enthusiasts who want to be independent, earn more money and create beautiful things. Feel free to
learn more about me here.