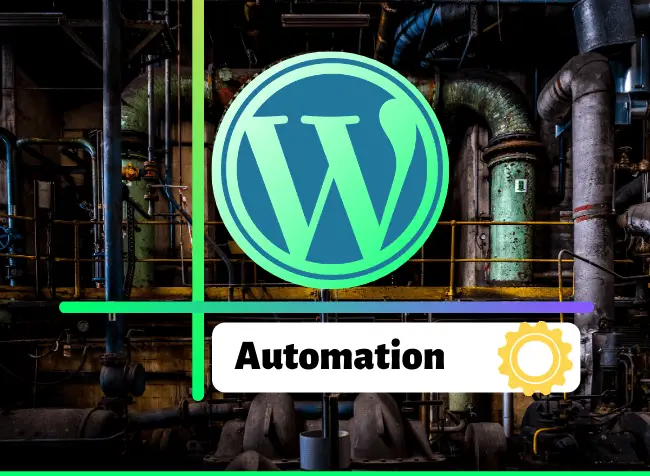 Building your site through manual labor is a recipe for underperformance and frustration. It's high time to automate your blog, especially with all the cool tools available right now.
Your primary focus should be on producing breathtaking content and engaging with your readers. But if you're like most bloggers, you lose valuable time on low-value, yet necessary tasks. Do you want to save hours each week and use this time for high-value tasks instead? How about cutting unnecessary steps from your blogging process and speeding up your journey to success? Okay, let's do it! Below, you will find innovative ideas, tools, and strategies for automation that will turn you into a high-tech-timesaving-super-optimized blogger. I experimented with automation over the last few months, and I'm confident that the information I share below will save you at least 30 – 60 minutes each working day. Are you ready? Let's do it.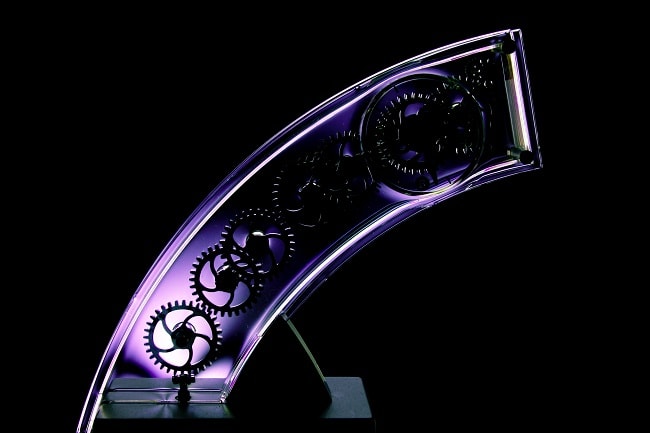 Here Are the Top Ways To Automate Your Blog:
1. Create a Table of Contents for your WordPress Articles Automatically
Including a table of contents in your long-form blog posts is one of the best on-site SEO practices. It also allows your readers to find what they're looking for within your content, especially if they're scrolling through it on a mobile device (which is like, half of the time). Before, I used the Shortcodes Ultimate plug-in to generate a table of contents. I would have to insert it manually by going to each heading, placing an anchor next to it, and then pointing to that anchor within the table of contents. Little did I know that this 15-minute task (which I loathed), could be done in five seconds with a free plug-in like LuckyWP Table of Contents. That's precisely what this article is about. 10 minutes here, 15 minutes there, and you're on your way to saving hours through automation.
2. Automatically Share New Articles on Social Media with Zapier
This is the most obvious example of how you can use Zapier to speed up the progress of your blog. Zapier is an online tool that enables different apps to "talk" to each other. For example, you can integrate WordPress with social media apps. Now, every time you publish something new on your blog, it gets automatically pushed to Buffer (a social media scheduling app), and then posted on Twitter, Facebook, Instagram, interest, or other social media platforms. The best thing about Zapier is that you don't have to know how to code to use it. It's an intuitive tool that will take you through a step-by-step process of task automation. There are hundreds of different "recipes" (integrations) you can choose from. You'll see a few blogger-friendly ones in this article. You should set up your free Zapier account today and experiment a bit to find top integrations for you. The tool is free to use, but it will give you a few tasks you can complete each month. If you're looking to get more jobs done, you'd need to get on one of the premium plans, which are still available.
3. Hire a General Virtual Assistant (GVA) to Speed up Your Blogging Success
If you can afford it, hiring a GVA can be a giant step toward higher productivity and success in the blogosphere. I first heard about the concept of a GVA from an excellent book called Virtual Freedom by Chris Ducker. In it, the author explains how for $700 – $1000 per month, you can hire a full-time English-native Filipino assistant. They'll make your life so much easier (if you know how to manage them well).
How about outsourcing tasks such as:
proofreading,
editing,
uploading the articles to WordPress,
adding internal and external links,
scheduling social media posts,
doing keyword research,
sourcing the best ideas, and statistics for your new articles,
booking your flights and hotel rooms,
organizing your trips,
scheduling email blasts,
uploading your YouTube videos and writing descriptions for them,
scheduling your appointments
reminding you about your grandma's birthday
A well-trained virtual assistant can control all that and more. How's that for optimizing your blogging workflow? Side note: I recently read a fantastic book called The Essential Habits of Six-Figure Bloggers. In it, the author interviewed 17 different bloggers who all earn $8,000 or more from their sites. 100% of them said they are using some form of a virtual assistant to blow up their online presence.
4. Hire an Inexpensive Freelancer to Help you with Well-defined Blogging Tasks
If you don't have the budget or don't want to hire a GVA, take a few low-value tasks off your plate. You can do it by hiring a freelancer on UpWork or finding them on LinkedIn. Search for a "freelance editor" or "freelancer WordPress," and you'll soon find someone who'll save you hours each week. In return, you pay that person $7-$14 per hour (you can pick from talent across the world). And the best thing? You can monitor everything they do and send out payments with software like Hubstaff. Plus, you can treat the invoices you get from a freelancer as an expense in your business, which will lower your taxes. How's that for a double whammy? Just think about it – you can pay someone $120 and get 10 hours of quality blogging work in return. It's an investment that will pay off, and it's an excellent opportunity for mid-level bloggers to up their game. Think of any low-value ongoing task you would want to get off your plate.
How about:
proofreading,
keyword research,
scheduling posts on social media,
uploading articles to WordPress or formatting them.
These are time-consuming tasks you shouldn't be doing on your own. So outsource them!
5. Use Fiverr to Slash Through all Technical Blogging Jobs that You Don't Know How to Do
Fiverr has been a blessing to me. In the past, when I needed a website transfer or had a deliverability issue with my email, I would spend hours on Google and YouTube trying to learn how to do it. I'm sure you can relate to this. Then I found Fiverr, and my whole life changed for the better. This user-friendly platform contains thousands of one-off gigs you can buy for as little as $5. Do you have a technical issue that's giving you nightmares? No problem, my dear fellow blogger. Go on Fiverr, type what you need in the search engine, and your problem will be solved within 24 hours. Billionaires don't mow their lawns, remember? Bloggers shouldn't spend seven hours of their lives learning how to set their CloudFlare DNS and CNET records properly. Just pay someone $10 to do it for you, dammit.
6. Do a ConvertKit Email List Backup with Google Sheets & Zapier
That's a cool Zapier recipe you can use to keep your email list secure. If you're an aspiring blogger, you're using ConvertKit as your email marketing service provider. They're doing an excellent job over there, but it's unwise to let them keep your whole email list on their servers. If anything happens to these servers, you're in deep trouble because your precious email list is gone. But you can avoid this by adding your new subscribers to a Google Sheets sheet using Zapier. Now you don't have to manually export your email list ever again. You can also do the auto-export if you're using a different mailing platform like MailChimp or Aweber.
7. Set Up Customized Reports and the Main Dashboard in Google Analytics
How many times a day do you check Google Analytics for essential stats about your blog? If you're like most bloggers, you're doing it once a day or more. That's why you should at least create customized reports and the main dashboard. This will give you the ability to see the most important statistics at a glance. Checking different sections of Google Analytics takes just a few seconds. But again, 10 seconds here, 15 seconds there, and over the year, this adds up to hours of your productive time. The dashboard shows your most important stats at a glance.
It can include the things you're now checking separately like:
New vs. Returning Visitors
Active Visitors
Audience Overview
Location
Organic Keywords
Social Referrals
Traffic Sources
Top Content
Conversions
You can find out how to create your dashboard here and finally stop wasting time. If you want to go in-depth on what exactly is happening on your blog, try to build a few custom reports. You can find out how to do it here.
8. Use IFTTT (If This Then That) to Optimize Your Workflow
If This Then That is a free (yes, free) web-based app that allows you to automate many processes around blogging and SEO through the use of conditional statements called "applets." After Zapier, it's probably the best app out there for automation, and it's easy to use. First, you need a trigger (if this), and then a specific action takes place (then that). For example, if you publish a new blog post on WordPress, then it should be automatically published on Twitter. Over the years, bloggers have come up with dozens of useful applets that can revolutionize your workflow.
Examples of IFTTT applets for bloggers:
Set up an RSS feed that'll send content to your Evernote or Pocket account for content curation.
Back up all of your blog posts.
Spy on your competitors by storing their marketing emails in your Evernote account.
Monitor brand mentions.
Create a story on Medium based on your newest blog post.
Get your blog comments as texts on your mobile phone.
The possibilities are limitless, and you're only bound by the power of your imagination.
9. Proofread and Edit Your Blog Posts Semi-automatically with Ginger and Grammarly
If you're still manually proofreading your content, you're doing yourself a big disservice. You should outsource this task to a virtual assistant. But if this is not possible, you should at least use tools like Ginger and Grammarly to proofread your content five times faster. Ginger will automatically detect typos and minor grammar issues and solve them with a single click of a button. After you've done this first cleanup, paste your content to the Grammarly Editor for further sculpting. Grammarly will spot many extra issues and allow you to fix them within a couple of minutes, even if you're working on a 2000-4000 word long blog post. Both tools come with free and paid versions. Ginger-free is fine, but if you're serious about speeding up your editing process, invest in Grammarly Premium, which costs $10 a month.
10. Use AI to Schedule Meetings Automatically
Scheduling your meetings is so passé. Now an AI robot can do it for you. The most popular company in automatic meeting scheduling is x.ai. You just need to hook it up to your Google Calendar and give it simple commands. It will look at your current schedule and book meetings for you automatically in the right time slot. You only need to put your AI assistant in the CC of your email, and "she" will go back and forth with your contact until the meeting is scheduled. You can go about your day while this happens and only receive a notification when the meeting is set up. You can also use it with Slack. When you chat with someone and want to schedule a quick sit down, you just say "/amy schedule a meeting for this week." Then Amy will go through both of your calendars and schedule a meeting at the right time. Finally, the company gives you a personal webpage where guests can book meetings with you. Isn't that a super cool timesaver?
11. Write Your Blog Posts 3X Faster with Dictation (speech-to-text) Software like Nuance Dragon
In a world where voice recognition devices like Alexa or Google Home already play an essential role, it's only a matter of time before people will start moving away from the keyboard. Nowadays, if you have an office where you can hide behind closed doors, you can use dictation software to maximize your productivity. We can speak three times faster than we can type after all. I use an app called Nuance Dragon to write all of the blog posts on my blog. It's not only quicker but also more convenient since my wrists don't hurt after three hours of typing on a keyboard. Besides 99% accurate voice recognition out-of-the-box, this app comes with a host of voice commands you can use to edit and format your blog articles. Plus, you can use it in any text editor, so it comes in handy when you're writing emails or social media messages. For $150, it's a no-brainer for a productivity-oriented blogger.
12. Create an Easy-to-follow, Clearly Defined Blog Growth Process Flow
I know that many bloggers are all over the place in their workflow. First, they check out social media for some ideas, then they send out a couple of outreach emails, and then maybe come up with a draft for a new blog post. Does it sound a bit like what you're doing? If that's the case, please stop right now and come up with a well-defined step-by-step process. You need a blueprint that will lead to the results you're trying to achieve with your blog (i.e., traffic, money, email subscribers, fame).
For me, the blogging process is straightforward:
a) Come up with great keyword ideas and document them
b) Create an outline for an article in Google Docs
c) Write the content as fast as possible
d) Proofread and edit the content (with an editing checklist)
e) Publish the content on WordPress
f) Promote the content on social media (especially Pinterest)
Other than that, I'm dealing with some side quests, but only once the primary job (write, edit, publish, promote) is done.
Blogging side quests include:
Running optimization experiments – (AB tests for content, email sign-ups, landing page conversion, banner conversion – with Google Optimize, and ConvertKit).
Recording YouTube videos – all in 1 batch on Friday
Running Facebook Ads
Building & Optimizing Sales Funnels
Building the next blog(s)
Creating digital products
Now look at your process, simplify it, and streamline it so that new content is rolling out from your fingertips like fresh rolls from a baker's oven.
13. Use Tailwind to Schedule Your Pinterest and Instagram Posts Automatically
Sure, you can get Pinterest management services for as little as $50 per month on Fiverr (or let your GVA do it). But you still need some sort of software to manage the publishing process. That's where Tailwind comes in. I've been using this app a lot since it enables me to upload hundreds of Pins and schedule them for publishing within a matter of hours. I'm able to schedule 30 pins per day for a whole month within 2 hours. How's that for optimizing your blogging efforts? QUICK NOTE: Tailwind is a paid tool, but it only costs $15 a month, so it's a steal if you want to save time with social media. For me, this small investment paid off handsomely as I get 100+ visitors to my blog per day just from Pinterest.
14. Create a FAQ Page on Your Blog
If you're offering services or products, this can save you loads of time. Instead of writing an email to every single person who has a question, you can point them to your FAQ section and be done with it.
15. Use a Plug-in that Automatically Optimizes Blog Images on Upload
I'm using SiteGround as a host for my blog, and I'm thrilled with my results. Their plug-in called SG Site Optimizer improved my site speed a lot. It also has the function of automatically optimizing pictures on upload. Remember, you don't want to upload high-resolution images because it will slow down your site a lot. In the past, I used something like an Image compressor to decrease the weight of pictures on my blog. But now it all happens automatically because of the SiteGround plug-in. Another hour is saved each week!
16. Create Graphics Templates for Regular Use
You shouldn't come up with a brilliant new graphic every time you write a blog post. Instead, go to a free tool like Canva, and create templates for graphics you use regularly. Then, each time you need a new graphic, you create it out of a template, which will save you lots of time. Your templates may include featured graphics for new blog articles, Pinterest images, and graphics for other social media platforms.
17. Automatically Backup your WordPress Blog and Sleep Tight at Night
Imagine losing your precious work because of a nefarious hacker or a piece of malicious software. This would be a disaster, but it happens every day to many people around the world. Fortunately, you can create an automatic backup of your blog with plug-ins like UpdraftPlus or WP Database Backup. These plug-ins will take your blog content and upload it as a zip package to your Google Drive or Dropbox. Now, if you lose access to your site or it becomes infected, you can bring everything back without breaking a sweat.
18. Integrate Teachable and Convertkit by Using Zapier Zaps
Teachable is one of the largest platforms for course creators. If you already have your course hosted there, you will enjoy integrating it with Zapier. You can segment your students based on the course they have joined and put them in the correct email sequence in ConvertKit.
Other benefits of this integration:
You can also automatically tag students who joined your "school" on Teachable but didn't make a purchase.
Then you can put them through your particular email marketing sequence that will entice them to buy.
Moreover, you may want to tag students who completed a course so that you can present them with more offers.
Or how about sending them a certificate of completion once they complete a course?
Or better yet, how about following up with them when they cancel a subscription?
Yes, you can do all this and more by integrating Teachable with Zapier.
19. Use Zapier and Dropbox for Automatic YouTube Uploads
All right, this one is for vloggers, but since many of us have WordPress blogs and YouTube vlogs simultaneously, I included it here. If you're using Adobe Premiere Pro or Final Cut Pro, you can use it to send your project to YouTube from there. But using the Zapier + Dropbox recipe is another excellent way to get your videos online without missing a beat. Ah yes, and if you don't have enough time to manage your YouTube channel, you can pay someone on Fiverr $5 for a full upload of your newest video.
20. Automate your Recurring Monthly Blog and Business-related Payments
Here's another way for you to save at least one hour of productive time each month. Instead of sending all payments manually, set up automatic payments in your online banking app, and forget about searching for random bank account numbers once and for all. I also hope that you're not trying to do your taxes on your own, as this is a colossal waste of time. I'm paying $30 a month for an accounting service. Now I don't have to worry about following changes in the tax code, etc. You should do the same.
Bonus section: 10 quick tips to automate your digital life with tech
Blogging requires us to use dozens of different apps and other tech solutions to get the job done. While the ideas above were about blogging, I'm sure you'll also enjoy the general automation ideas listed below:
1. Integrate Google Contacts with LinkedIn by using Zapier
By connecting Google Contacts and LinkedIn, you can vastly expand your network and have all the contacts in one place.
2. Use Slack and Trello for the project and team management
It's incredible how many individuals and organizations still use email and Skype as primary tools for getting stuff done. Instead, use Slack and Trello, which can save you a ton of time. Slack uses artificial intelligence to automate many communications tasks and serves as a user-friendly team chat. Trello is a free web-based app that's perfect for managing small projects. You should check both of them out if you haven't already.
3. Automatically save your Gmail attachments to a Dropbox folder with Zapier
This may seem like a minor improvement, but it can save you a few minutes here and there. Searching for necessary attachments in Gmail doesn't always go smoothly. However, an easy Zapier recipe can put the incoming attachments in a selected Dropbox folder so you can have them in one place.
4. Use Trello and Zapier to maximize your productivity
You can integrate Trello (one of the best project management apps for content producers) with so many other apps, it's not even funny –  84 apps, to be exact. Again, it all depends on your workflow and what you're trying to achieve. But whatever it is, you can automate it easily.
5. Check for dead links on your blog with a plug-in like Broken Link Checker
6. Protect yourself from spamming comments with a plug-in like Akismet
8. Get your favorite content in one place with syndication apps like Feedly or Pocket
9. Get your groceries delivered to your doorstep by using Amazon Subscriptions and other food delivery apps.
10. Get someone to clean your flat for you.
Now It's Your Time to Automate Your Blog and Quadruple Your Traffic
Optimizing your workflow, cutting unnecessary steps, building your email list, and automating the essential processes takes a bit of money and courage. After reading this article, you have at least a basic understanding of how you can save hours each week and become a happier blogger. Starting a blog is amazing, but it's also exceptionally time-consuming. That's why only a small percentage of bloggers ever achieve success. However, by implementing the ideas outlined above, you can vastly boost your chances for long-term prosperity. Next up, you may want to explore a comprehensive guide on how to become a freelance blogger.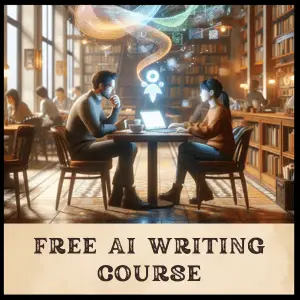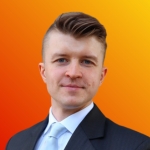 Rafal Reyzer
Hey there, welcome to my blog! I'm a full-time blogger, educator, digital marketer, freelance writer, editor, and content manager with 10+ years of experience. I started RafalReyzer.com to provide you with great tools and strategies you can use to become a proficient writer and achieve freedom through online creativity. My site is a one-stop shop for freelance writers, bloggers, publishers, and content enthusiasts who want to be independent, earn more money, and create beautiful things. Dive into my journey here, and don't miss out on my free 60-minute AI writing online course.