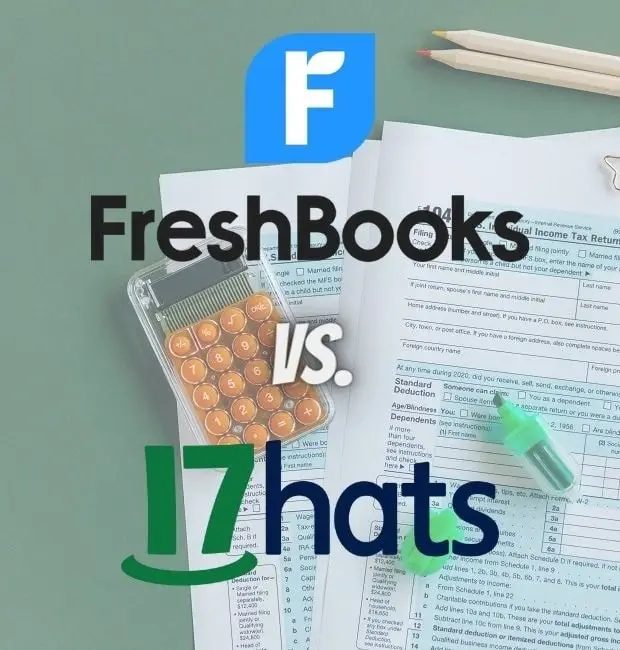 17hats and FreshBooks are both great accounting and small business organizing tools.
They keep your physical and digital workspace running smoothly. They help track time, manage expenses and contacts, and even customize and send invoices so you can quickly get paid for your services. If you need these apps as a freelancer or small business owner, you should know what each software offers and what would work best for you. They are tools that can make running your freelancing business more organized and productive. But which one is better? If you are looking to manage your clients, projects, and accounts, 17hats and FreshBooks are both worth considering. Let's find out how their respective features and functionalities rank against each other.
17hats vs. FreshBooks
Before we delve into their differences or similarities, let's do an overview of each. While at it, you can start making a mental comparison to see what suits your needs.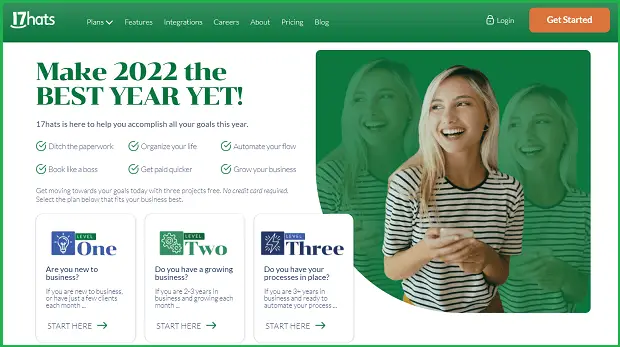 17hats – General Overview
17hats is more of an organizing tool than an accounting tool. For freelancers seeking to manage their projects and clients, it offers a comprehensive set of features that lets you handle your freelancing like a small business. It simplifies the bookkeeping process and the endless paperwork associated with it. You can schedule your time, keep track of deadlines, keep detailed records of your communication with clients, and most importantly, get value for your money. It's a general business organization tool you can use to generate invoices and monitor expenses. Provided, of course, they don't need a CPA's attention. So, if you want to manage tasks and create invoices for clients based on hours worked or per project delivery, 17hats is your go-to tool.  You can do this while maintaining a professional and smooth work relationship with them. It even has a Client Portal. There is a dashboard your clients can access to sign contracts, accept quotations, and make payments. You can choose from the three plans it offers. Level One costs $13 per month, paid annually. Level Two costs $25 per month, while Level Three costs $50 per month. You can try it for free for seven days before you decide to go ahead with it or not.
Its core features include:
Contact entry
Lead generation
Customizable online forms, quotes, and contracts
Generating professional-looking invoices
Bookkeeping
Scheduling
Client Portal
Professional email templates
FreshBooks is more of an accounting tool than a digital organizer. It specializes in generating invoices and making payments. If getting your finances in order is what you seek, this is a proper tool for that. It works well for small to medium-sized businesses. So, if you have a virtual company where you employ other freelancers, this would masterfully manage your finances. You can monitor your business's cash flow with this tool as it keeps track of your expenses, payables, and profits or losses. It is also useful for international transactions that involve multiple currencies and multi-language invoicing. You can also issue instant refunds to clients if such a need arises. 30+ million people have used FreshBooks worldwide in over 160 countries. They offer four payment plans, the Lite, Plus, Premium, and Select Plan. You can choose what is the most affordable and suitable for your needs. Because of an ongoing promo, you get 60% off for six months on each plan. Lite costs $6 per month instead of $15, Plus costs $10 per month as opposed to $25, and Premium costs $20 per month instead of $50. The Select Plan option offers custom pricing since you only need to pay for the specific features you've chosen. They also offer a 30-day free trial period.
Its core features include:
Customizable invoices
Organizing receipts
Creating proposals to send to clients
Reviewing estimates
Time tracking
Managing clients
Generating financial reports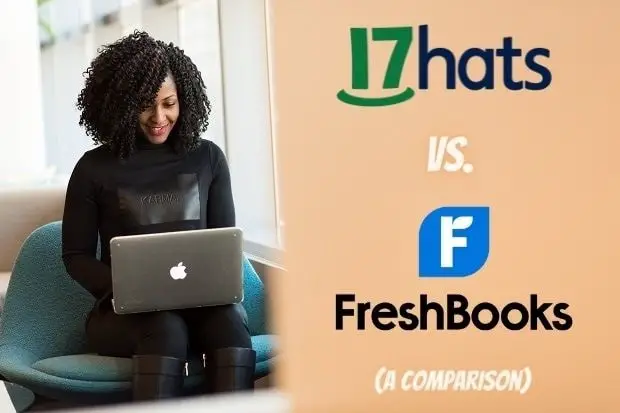 17hats vs. FreshBooks – Which Is Best for You?
17hats vs. FreshBooks – Similarities
You can manage projects, track time, monitor expenses, and create invoices on both.
They have an interactive interface that makes communication with clients proceed flawlessly.
You get paid quickly via both platforms.
Both are paid services but offer free trials.
Both have mobile apps that function on both Android and iOS devices.
Both cater to small and medium-sized enterprises.
17hats vs. FreshBooks – Differences
17hats is more of a business organization tool, while FreshBooks is a better accounting tool. What 17hats lacks in reports, FreshBooks has in abundance.
Cost per Extra User:
17hats lets you add up to five users to your account at an extra $5 per user per month, while FreshBooks lets you add other users at $10 per user. But if you subscribe to the FreshBooks Select Plan, two extra users are already included.
Value for Money:
FreshBooks is more affordable than 17hats even though it offers more specialized services. It has features that can help organize your entire business process. While there are no feature restrictions on any 17hats pricing plan, there is a limit to the number of documents you get on each plan. But you can always purchase more once you exhaust what you have. On FreshBooks, the higher your plan, the more features you unlock.
Report Generation:
If you are keen on financial reports, FreshBooks is a better choice because, unlike 17hats, it offers in-depth accounting and financial report features. These features on 17hats are more superficial.
Scheduling and Organizing:
When it comes to organization, something often needed by freelancers like writers, 17hats is a better bet. It offers scheduling, questionnaire options, email sync, and calendar events that FreshBooks lacks. We can thus say that 17hats is your go-to tool when you need to coordinate tasks and documents in one place while neatly filing your contacts, leads, and contracts. What's more? You do all this from one dashboard.
Accounting and Inventory:
FreshBooks is a clear choice in this area as it makes sending and receiving payments a piece of cake. It is also a great inventory management tool. For freelancers who accept multiple currencies, few are the tools that make it as easy as FreshBooks does.
Bottom Line
Both 17hats and FreshBooks have a user-friendly interface and offer their star services to the best of their ability. So, whether you seek a well-rounded or specialized tool depends on your needs and preferences. By now, you should have identified which of them you need. But if you are still unsure, give both a try by taking advantage of their free trial offers. Next up, you may want to check how to create a proper invoice to get paid for your freelance work.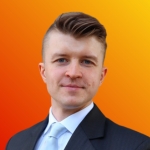 Rafal Reyzer
Hey there, welcome to my blog! I'm a full-time blogger, educator, digital marketer, freelance writer, editor and content manager with 10+ years of experience. I started RafalReyzer.com to provide you with great tools and strategies you can use to achieve freedom from 9 to 5 through online creativity. My site is a one-stop-shop for freelance writers, bloggers, publishers, content enthusiasts who want to be independent, earn more money and create beautiful things. Feel free to learn more about me here.