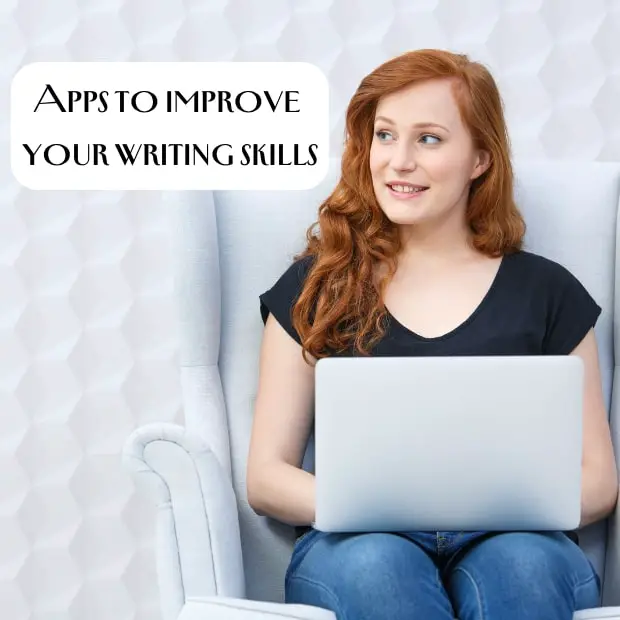 Seeking the right app to hone your writing skills?
While Grammarly is a household name for sprucing up text, there's a vast world of apps tailored to nurture every facet of your writing. Beyond grammar and spelling, many apps enhance readability, provide training, or assist in structuring your thoughts. Dive into my handpicked list of the top eight apps designed to elevate your craft. Whether you're a seasoned scribe or a budding wordsmith, here are some of the ultimate writing tools to sharpen your skills.
8 Best Apps To Improve Writing Skills: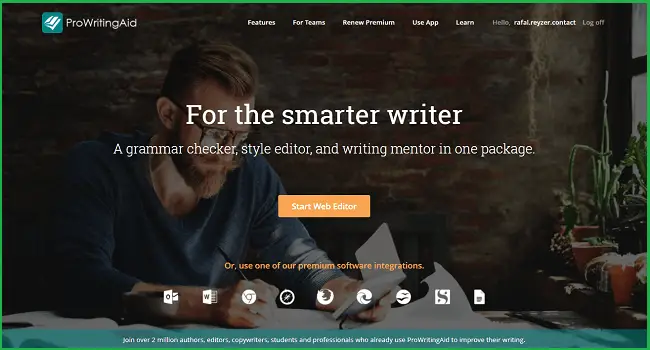 ProWriting Aid is a 3-in-1 editing tool. It works as a grammar checker, style editor, and writing mentor. It is a vital tool for any form of writing. It helps you check grammar, sentence structure, and line editing, thus facilitating editing and revision.
ProWriting Aid's Other Notable Features:
It spots overused words overused adverbs and passivity.
Although it is a paid tool, it is affordable, making it invaluable for writers on a budget.
It unobtrusively checks your work, making it a brilliant extension.
It has an impressive and prompt customer support service.
It is more than a grammar corrector; it is a literal AI editor.
The in-depth reports it offers after checking your work help to strengthen your writing. It also provides quizzes, articles, and videos that make writing fun and interactive while improving your writing skills. It has three versions: a Free version, a premium version, and a premium plus version. The last two are paid versions, which can be integrated with MS Word, Google Docs, Chrome, and Scrivener.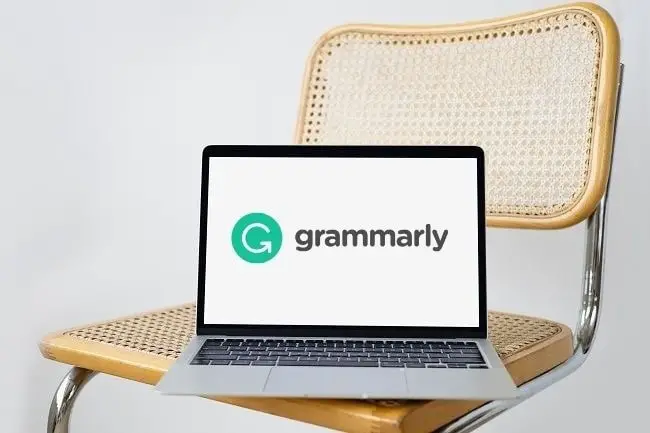 This is arguably the most popular writing editing app. It works best at making your texts mistake-free. It scans your text for grammatical and spelling errors, punctuation errors, and misplaced modifiers. It is more like a safety net, but it has a catch: it provides detailed explanations for each mistake. If you consider these explanations, you will avoid such mistakes in the future. In subsequent writings, implementing what you have learned will help you create better content.
Grammarly's Other Notable Features:
It is available for iOS and Android devices.
It has a free plan that provides basic grammar and spelling checks and other corrections.
It also has a subscription-based Grammarly Premium with additional features such as engagement, tone change, and fluency delivery suggestions. It also helps restructure long sentences.
Both plans work as browser extensions for Firefox, Chrome, Edge, and Safari.
You can also use them in Microsoft Word and Outlook, Google Docs, in desktop apps for Windows and macOS. It also has Grammarly for iPad.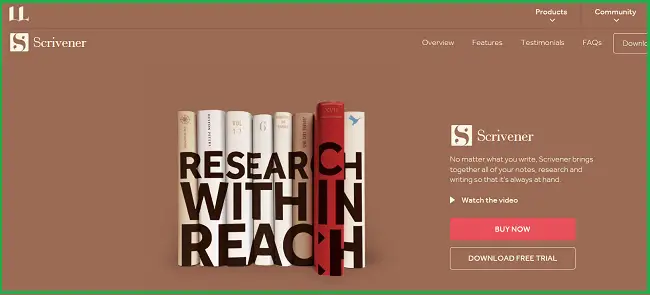 This is a writing app for authors. Whether you are a novelist, screenwriter, non-fiction writer, journalist, student, or academic, this is a must-have. Scrivener can integrate what you write into an easy-to-use project outline. You also have your research materials within reach at all times and open them right next to your work. It is a tailor-made tool for long-writing projects. It can serve as your digital scrapbook, typewriter, and ring binder.
Scrivener's Other Notable Features:
You can compose your text in any manner. It doesn't have to be in order. You can later find a place for them as inspiration strikes.
It makes compilation for printing very easy. You can also export it as a whole into popular formats like PDF or Word.
Its management system does not make writing a piece of cake but makes it as easy as possible. It even has templates for screenplays.
It works on macOS, Windows, Linux, and iOS.
You would need to purchase a license for Scrivener to work on your computer, but you can also take advantage of their 30-day trial before buying.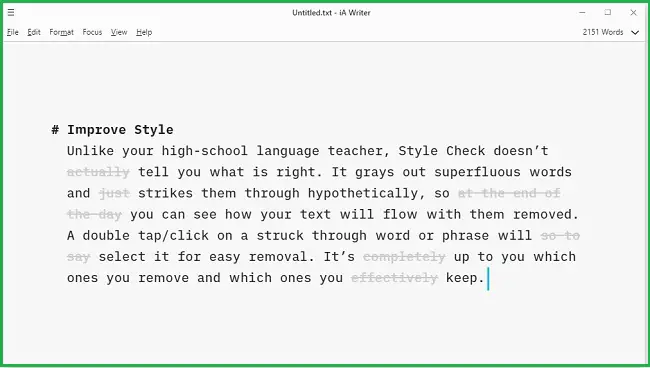 If you primarily work on short blog posts and articles, this is the ideal app to improve your writing skills. It is excellent for small projects and inexpensive. It features a minimalist design that makes it appealing and easy to use. Although it does not provide templates, you can export to WordPress and Medium directly.
iA Writer's Other Notable Features:
It has a Focus Mode feature that helps you overcome distractions while writing.
Its full-screen mode highlights the line you are currently typing and fades out all surrounding writing.
You can use it on your phone, laptop, or desktop, and it syncs your writing across them all.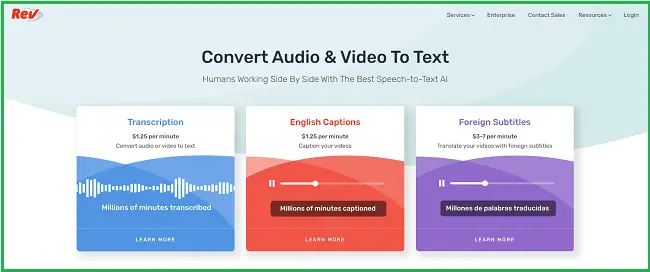 Transcribing is easier with Rev. This is a tremendous speech-to-text app. It offers audio and video transcription by human professionals with 99% accuracy at $1.25 per minute, while machine-generated transcripts cost 25 cents per minute with 80% accuracy. It also provides captions for videos at $1.25 per minute, foreign subtitling at $3-7 per minute, and live captions for Zoom at $20 per host. One of the most impressive things about Rev is its overt pricing. What you see is what you get. If you get too tired to type, this is a valuable dictation app that you can use on your iPhone or Android phone.
Evernote is an excellent tool for organizing your work as a writer. Although it might look a little confusing at first, there is nothing to hate once you get used to it. I'm pleased with how it can save web pages with its web clipper tool and pull them up whenever you need them. Having all you need to create good content in one place not only helps you capture ideas but also helps you find them quickly.
Evernote's Other Notable Features:
Your notes, tasks, and schedule are all in one place.
You can add texts, images, scans, audio files, and documents to whatever you are doing to make your writing more appealing.
It offers a free plan and a premium plan for $7.99.
It works on macOS, iPad, iOS, Android, and Windows.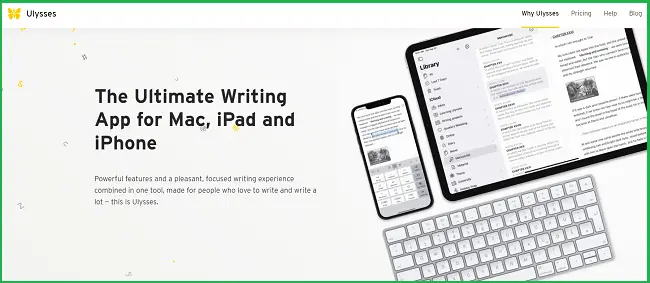 This looks very similar to Scrivener but offers a different experience. While it might take a while to get used to Scrivener, Ulysses provides tutorials on using its features. If you want to hack formatting, this is one of the best apps to improve your writing skills. Once you get familiar with its Markdown formatting style, you will find it easier to keep your flow while writing and editing don't get any better than what it offers.
Ulysses' Other Notable Features:
It offers a split view, progress tracking, and keyword labels.
All your projects are neatly lined up in a sidebar, so you don't have to search for them like a needle in a haystack.
It runs on Mac and iOS devices and is subscription-based. You pay $4.99 or $39.99 per year.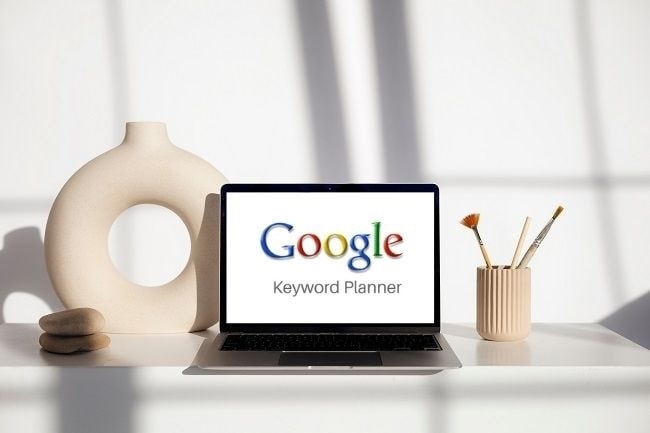 If you are an SEO writer or want to optimize your writing for SEO, the Google Keyword Planner is invaluable. It helps you identify the most-searched keywords quickly. Once you get help with keyword research and selecting the correct terms, your writing gets in front of the right people. This is especially useful for writers who work on product descriptions and marketing writing.
Wrap Up
In the making of great apps to improve writing skills, there is no end. These eight best apps are just a few of many. They will help you take notes, organize your work, check for errors and suggest corrections, check for plagiarism, ensure that you write clearly, and use the right tones. The only way these apps will help improve your writing is to take their suggestions and corrections into consideration and use their features to improve your writing. Next up, you may want to explore a list of the best content editing tools.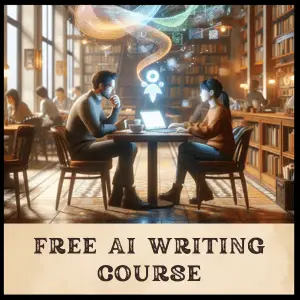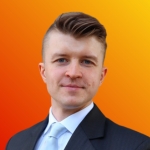 Rafal Reyzer
Hey there, welcome to my blog! I'm a full-time blogger, educator, digital marketer, freelance writer, editor, and content manager with 10+ years of experience. I started RafalReyzer.com to provide you with great tools and strategies you can use to become a proficient writer and achieve freedom through online creativity. My site is a one-stop shop for freelance writers, bloggers, publishers, and content enthusiasts who want to be independent, earn more money, and create beautiful things. Dive into my journey here, and don't miss out on my free 60-minute AI writing online course.