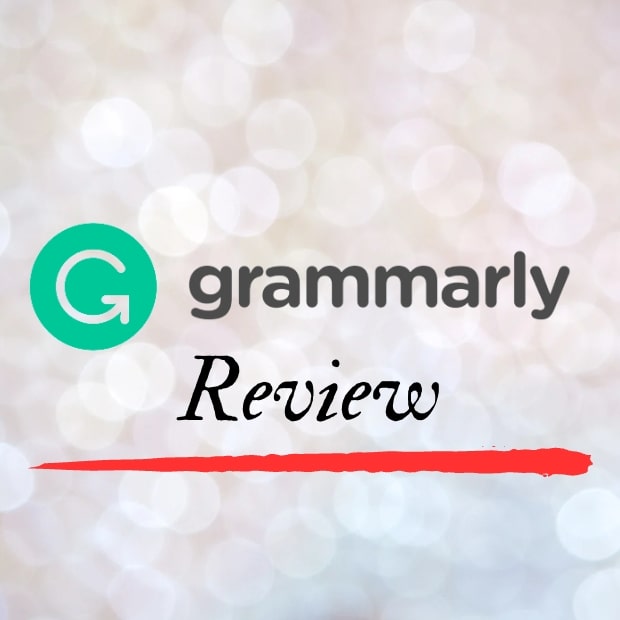 As a writer, blogger, student, or business professional, make sure your grammar is pristine. Why?
First, we link proper grammar to higher earnings and career success. According to studies, workers with lousy grammar are unlikely to reach an upper management position even after ten years or more on the job. Solid grammar is a sign of conscientiousness, one of the top predictors of career and life success for any individual. To make sure your syntax is tip-top, you can use an online tool called Grammarly. I've been using the free version of the app for over two years. I was so happy with the results that I recently upgraded to a premium version. So far, I'm delighted with my experience, and now I present to you my full and honest Grammarly review. Below, you'll learn how to use it to produce spotless prose, achieve writing and editing prowess, and much more. If you decide to sign up, I would appreciate you using this promo link. Not only will your karma level soar, but you'll also encourage me to produce more in-depth reviews like this in the future. Thanks!
Table of contents:
How Grammarly works – screenshots, features, and benefits
Grammarly – an in-depth video review and workflow
Grammarly Free Vs. Premium Vs. Business
Grammarly Plagiarism Checker – the top feature for editors
Grammarly pros and cons
How much does Grammarly cost?
How to use the Grammarly browser extension?
How to use the Grammarly Windows and iOS native desktop app?
Grammarly "Human Proofreader" option
How I use Grammarly in my writing process
Is Grammarly Premium worth it?
How to use Grammarly in combination with other grammar checkers for maximum results?
Grammarly – Frequently asked questions
Conclusion
1. How Grammarly works – screenshots, features, and benefits
In short, Grammarly is a spelling and grammar checker you can use as a desktop app, browser app (it works with all the major web browsers), and a smartphone app. It works across all devices and will help you in real time to avoid making embarrassing mistakes in your articles, text messages, and different business communications. You can also use it for editing. All you need to do is paste or upload your text into the Grammarly editor, and it will quickly come up with dozens of suggestions to improve your content.
These suggestions are related to:
Spelling
Grammar
Punctuation
Fluency
Conventions
Conciseness
Formality
Confidence
Clarity
Variety
Vocabulary
Grammarly added extra features that I think are useful. Now you'll get extra clarity suggestions. The app will mark long and convoluted sentences for you so you can deal with them on the spot. The second improvement is massive. Now you can finally format text within the Grammarly editor. You can preserve links, make the text bold, and add italics, as well as bullet points. This makes it so much easier for you to move the text between different apps without losing the original formatting.

To correct content, click on the alert to find out what changes the app wants you to implement. You can even find out the reason behind each suggestion by clicking on the ellipsis icon.

This is great because while editing content, you can improve your knowledge of grammar and avoid making the same mistakes in the future. I found that when I need to edit an average 1000-word article from a freelance writer, the premium version of the app will suggest up to 50 changes. The best part is that I can clean all of them within a couple of minutes. If I put the same piece of content in the free version, I'll receive around 20 alerts. This already makes the free version useful. But if you're looking for extra polish, you might upgrade your account. I'm using the premium version of the app every day. I'm working as a writer, blogger, and editor, and Grammarly has become an indispensable part of my workflow (more on that below).
I find it useful mostly for these types of tasks:
Polishing the first drafts of the articles I write.
Editing content sent by different freelance writers.
Using the browser extension to avoid mistakes in emails and chats.
Using the plagiarism checker to make sure that all the content that goes through my hands is unique.
Use the "Grammarly Keyboard" app to avoid mistakes when writing or editing on the go. This one is super useful!
One of my favorite things about the app is the "auto jump to the next alert" feature. As the name suggests, after approving one suggestion, the app will instantly "jump" to the next one. This enables me to correct even a lengthy text within a couple of minutes.
Is the app effective at intercepting grammar mistakes?
I find it effective when correcting mistakes in my or my client's content. I'm not a native English speaker, so I guess it's helping me, even more, to get things right. However, not all the suggestions from Grammarly are correct. I would say I agree with around 85% of them. So whatever you do, trust your own intuition and language skills. It looks like writers still aren't replaced by AI technology.
If you find a suggestion you don't agree with, you can mark it in the app as "not helpful." This will enable the designers of the app and hordes of grammarians to improve the app's performance in the future.
Here are a couple of examples of correct and incorrect alerts:
Correct:
Incorrect:
I may add that the incorrect ones are quite rare, and you can still learn something from them by clicking on the ellipsis icon next to a suggestion.
2. Grammarly – an in-depth video review and workflow
As a part of my effort to make grammar easier for people around the world, I produced an in-depth video review you can watch below. In it, you'll see exactly how I use the app to edit all the content for this blog and how to use it in combination with other types of grammar software.
3. Grammarly Free Vs. Premium Vs. Business
Upgrading to the premium plan had a significant effect on how many grammar corrections I'm making. The difference is quite substantial (perhaps 35%). But if you're sculpting words for a living, you should invest in the premium plan (starting at $11.66 a month). Here you can see the difference in the number of alerts for the same text in the free version vs. the premium version of the app:
Let's look at a side-by-side comparison between the free and premium versions of the app:
| | | |
| --- | --- | --- |
| | Grammarly Free | Grammarly Premium |
| Grammar, punctuation, and spelling checks | Yes | Yes |
| Grammarly for Windows, Browser, Office, and Mobile Devices | Yes | Yes |
| Showing definitions and synonyms via double clicks | Yes | Yes |
| Auto jump to the next alert (super useful) | Yes | Yes |
| Adding your unique words to Grammarly's dictionary | Yes | Yes |
| Vocabulary enhancements | No | Yes |
| Genre-specific writing alerts | No | Yes |
| Plagiarism checker | No | Yes |
| Human proofreader feature | No | Yes |
| Extra alerts for Fluency, Conventions, Conciseness, Formality, Confidence, Clarity, Variety and Vocabulary | No | Yes |
Grammarly Business
Grammarly Business is a service designed for business and marketing teams. It has all the same features as the Grammarly premium, but it's slightly cheaper ($10 per member or less). That's because if you want to sign up, register at least three team members and pay annually. Registering for the business plan will also allow you to get an invoice you can put in your expenses. With the regular plan, you'll only get a receipt.
4. Grammarly Plagiarism Checker – the top feature for editors
If like me, you're an editor, you absolutely must have a decent plagiarism checker. You wouldn't want to send a plagiarized piece of content to one of your clients. That's something that can easily lead to the termination of your work contract. You also wouldn't want to publish a pirated article on your website since that's duplicated content in the eyes of search engines. But this type of blunder may easily happen if you commission freelance work from writers on Fiverr or UpWork. Fortunately, Grammarly comes to the rescue with its neat plagiarism checker tool available in the premium version. The tool is surprisingly fast and effective. You can use it both on the desktop and the browser version of the software.
I will show you how to use it based on an example:
Step 1 – Post or upload a new document into Grammarly Remember to check the originality of the text before you correct any grammar mistakes. There is no point wasting your time fixing a piece of prose that you'll need to send back to the writer anyway. So paste the text into Grammarly editor and move to the next step.
Step 2 – Click on the "Plagiarism" button and wait for a few seconds

Now, Grammarly will check the content against billions of web pages to see if any text was copied from another source. This will usually take 5 to 10 seconds, which is understandable given the sheer volume of content available online.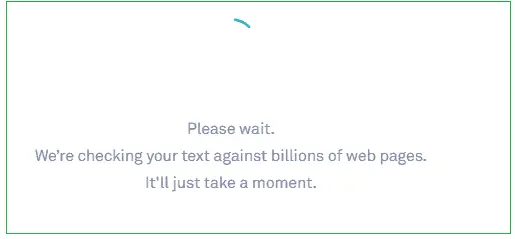 Step 3 – Check the results of the search and make corrections if necessary
Here you will either get a message that your text is 100% original, or you'll see a percentage of text copied from other sources. The greatest thing about this feature is that it allows you to see precisely which portions of the text come from which website.
Remember that online etiquette requires you to put the copied text between quotation marks. On average, no more than 10% of the text should be copied from other sources. Otherwise, you may get in trouble with your clients, search engines, or both. I'm glad that Grammarly decided to include this tool on top of all the other features you get with the premium version. Typically, you would pay at least a few dollars a month just for a plagiarism checker like Copyscape. But here you have unlimited checks included in the modest monthly (or yearly) fee.
5. Grammarly pros and cons
I use a whole stack of tools that help me produce better content and improve my productivity. Grammarly is one of my favorites as it provides a range of benefits at a moderate price tag. It's a tool you should invest in if you're serious about your craft. However, it's not perfect, and that's why I use it along with a few other tools.
Let's take a quick look at the main pros and cons of Grammarly:
| | |
| --- | --- |
| Pros | Cons |
| 1. The free version of the software already allows you to capture some of the most frequently made grammar and spelling mistakes. | 1. The grammar suggestions are not always 100% accurate (but 85%+ is the norm). |
| 2. It allows you to check grammar in real time. This is especially useful when chatting and writing emails. | 2. The software doesn't grasp all the slang and modern casual phrasing. |
| 3. Grammarly is available on a range of different platforms. | 3. There's no add-in for MS Word or Pages for macOS users. However, you can still use the native Grammarly desktop app for Mac, as well as the extension for Safari and other browsers. |
| 4. There are many different pricing plans available (including ones for educational institutions and businesses). The app is a bit more expensive than solutions from closest competitors but it's worth it. | 4. The software doesn't always detect extra spaces between words, as well as non-capitalized words at the beginning of the sentence. Here you'll need to use extra tools to make sure you're 100% covered. |
| 5. The app allows you to set goals for your writing in terms of intent, the audience you want to reach, the style of writing, and the emotions you're trying to evoke.  these functions will surely evolve in the future. | 5. You won't get all the juiciest features with the free version. But that's understandable. |
| 6. The app has a great plagiarism checker function you can use to quickly assess the originality of your text. | 6. Grammarly doesn't work on every type of software. For example, there's only a beta version available for Google Docs. |
| 7. If you're dealing with a high-stakes piece of copy,  you can quickly use the "human proofreader" option at $0,039 per word which is quite cool. | 7. If you use a free version, you'll get frequent reminders telling you to upgrade to premium. But it's not that annoying. |
| 8. You can auto-jump to the next correction alert which will save you a ton of time while editing. | 8. Grammarly is only available in English. But at least it recognizes different variants (American, British, Canadian, and Australian). |
| 9. You can check your performance in terms of word length, sentence length, and readability score and try to improve in the future. | |
6. How much does Grammarly cost?
The basic version of the app is entirely free, and that's great for the vast majority of users.
Then, if you want to upgrade to premium, there are three pricing tiers for individual users:
Monthly – $29.95 a month
Quarterly – $19.98 a month (billed as one payment of $59.95)
Annual – $11.66 a month (billed as one payment of $139.95)
You can see that the annual option offers the best value for the money. That's the one I decided to purchase, and I'm happy with it. Yep, I paid $139.95 as a single credit card payment, but now I can enjoy the benefits of the app for a whole year. That's not a significant investment given the fact that I use the app every working day.
If you want to get the app for your team, you can get a Grammarly Business plan for $10 a month for each user. You need to register at least 3 team members to be eligible for this plan. And the payment is billable on an annual basis. This means you would need to pay at least $360 a year for a team comprised of three wordsmiths. Of course, if you work within a larger organization, you can negotiate for discounts.
And if need Grammarly for an educational institution you can pick one of the following group plans:
5 users – $500 a year
10 users – $800 a year
20 users – $1200 a year
And if you need it for more than 20 users, you can get an individual quote. Pro tip: You can pay for Grammarly with a credit card, PayPal, or debit card.
Here are the prices of other popular text editing and grammar apps available online:
Ginger – Free, $29.96/month, $41.97/quarter, $89.88/year
ProWritingAid – $60 for 1 year, $90 for 2 years, $120 for 3 years, $210 lifetime
Scrivener – $45
Hemingway Editor – Free
Google Docs – Free
Editor – $55
Pages – $28
Microsoft Word – $79.99
StyleWriter – $90
Reverso – Free
Evernote – Free
Focus Writer – Free
Freedom – $2.50 a month
Note that most of them don't have the advanced functionality of Grammarly Premium. But they can still enhance your writing process in many different ways. I should probably write a comparison between these tools and Grammarly in the future.
7. How to use the Grammarly browser extension?
Grammarly offers extensions for four different popular browsers – Chrome, Safari, Firefox, and Edge. To install it, you need to visit an extension store of your particular browser and download it. The process looks more or less the same for each browser, and you can check the details here.
What can you achieve with this extension?
Once you install it, Grammarly will check all the text you write within any tab in your browser. This includes emails, chat messages, social media messages, online word processors, and more. Anywhere you go online to write anything, you can count on the app to correct your grammar and spelling. You can also switch this function on or off for individual websites and apps you're using. Moreover, the extension allows you to show synonyms and definitions of words by double-clicking on them in your browser. You can also switch this option on or off depending on your needs.
Finally, the extension enables you to open a new document in Grammarly straight from your browser. You will get all the same options as you would with the desktop app.
8. How to use the Grammarly Windows and iOS native desktop app?
The Grammarly Windows and iOS app has all the features of the browser app so you can use them interchangeably. I have this app pinned to my taskbar, which allows for easy access.
It's synced with the browser app because all the data in Grammarly sits on a cloud, so you don't have to worry about losing any of your work. That's great if you like to write and edit while on the road. The app allows you to drag and drop files you would like to proofread, but basically, it's the same thing as the browser app.
9. Grammarly "Human Proofreader" option
If you're dealing with a particularly important piece of prose, you can use the human proofreader feature. This will enable you to get your text checked by someone with actual eyeballs to make sure that everything is 100% correct. Of course, Grammarly Premium will already help you deal with the majority of grammar mistakes. But if you need extra polish in terms of conciseness and readability, you may send your text over to a human proofreader straight from the app. He or she will correct any spelling, grammar, punctuation, and sentence structure mistakes in the text. You'll receive your content back in a DOCX file with all the changes marked on the margin.
There are three pricing options based on how fast you need the document returned:
24 hours – $0.039 per word (roughly $39 per 1000 words)
3 hours – $0.149 per word (roughly $149 per 1000 words)
82 minutes – $0.159 per word (roughly $159 per 1000 words)
I haven't personally used this option so I cannot attest to the quality of the work. At first glance, this service seems to be a bit pricey. You can get a quality human proofreader on Fiverr for around $10 for 1000 words which is much cheaper.
10. How I use Grammarly in my writing process
I have a peculiar content writing process, of which Grammarly is an integral part. Let me share it with you so you can understand what I'm doing to produce massive word counts every day. Due to the pain in my wrist, I dictate the majority of the content with the help of the Nuance Dragon software (the Google Docs dictation tool is a good alternative here). I found that dictating improved my writing productivity. I went from around 600 words an hour to about 1000 words an hour.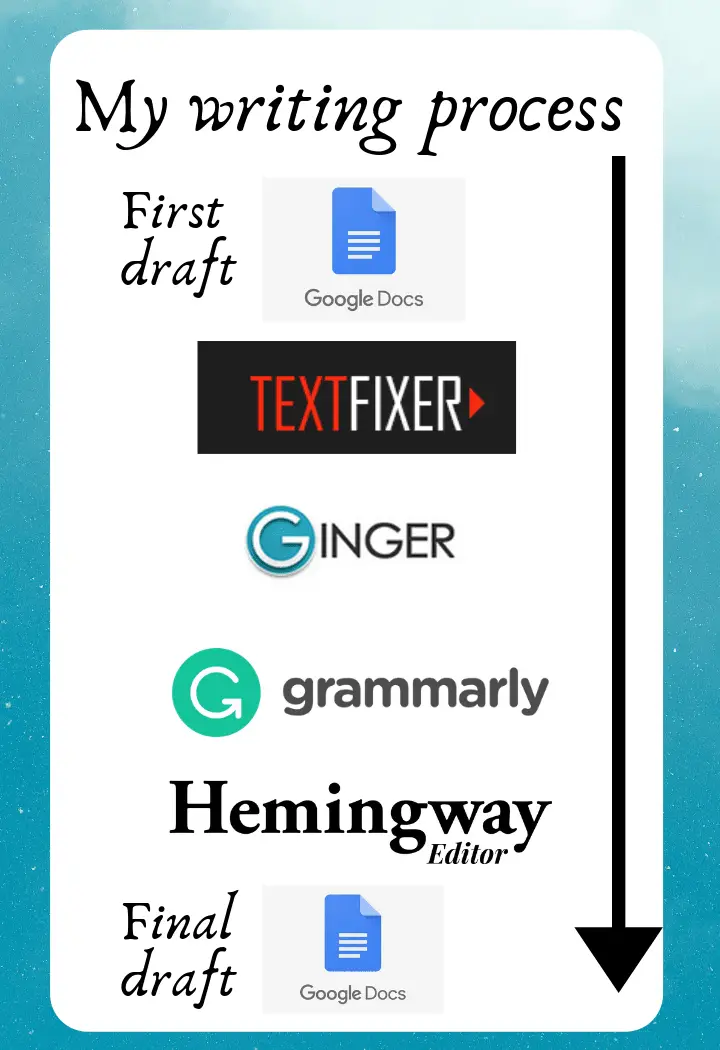 In this phase, I'm preoccupied with readability, sentence length, meaning, context, and vocabulary. I go through the whole piece until I have a publishable piece of content. As you can see, Grammarly is only a part of the process, but it's super-valuable as it speeds up things dramatically.
11. Is Grammarly Premium worth it?
I always suggest that you should first check the free version of the software and see how you like it. It already contains a ton of useful features, but it's not as advanced as the premium version. Think about Grammarly Premium as a grammar checker on steroids. Since I installed it, the quality of my content has improved a lot. Now I can't imagine working without it.
Grammarly Premium is worth investing in, especially if you're an:
Freelance writer
Blogger
Content manager
PR professional
Copywriter
Screenwriter
Customer service representative
Online marketer
College, grad school or Ph.D. student
The price is not that steep for the number of features that you'll get. For $139,95 per year, you will ensure that your grammar is top-notch in every situation (including on mobile). It's 38 cents a day for a tool that will make your life so much easier and your prose and business communication smoother. If you're dealing with words daily, you're doing yourself a disservice by not using this app.
12. How to use Grammarly in combination with other grammar checkers for maximum results?
While Grammarly is an excellent grammar and plagiarism checker, it's not perfect. It doesn't work well with uncapitalized words at the beginning of a sentence, and it doesn't fix all the extra spaces between words. Yes, it gives you a readability score (Flesch reading-ease test), word length, and an average sentence length. But you won't get many suggestions about how to improve these things.
Yet, readability is critical. If your sentences are too long or too convoluted, you will lose your readers' attention. In the digital, almost post-literate age, we expect sentences to be shorter and easier to understand.
I use Grammarly in combination with a few other free apps:
First, to deal with extra spaces in the text, I use TextFixer. You paste the text into the editor, and with one click, you can get rid of all the extra spaces in the whole document. Second, to deal with other capitalized words at the beginning of a sentence (and some minor grammar mistakes), I use the free version of Ginger. The app goes through the whole text and cleans up all the small grammar and punctuation mistakes with a single click. Third, I use Grammarly to clean up the rest of the mistakes. Even after TextFixer and Ginger, there are still around 50 to 80 alerts I have to deal with in a 2000-word text. Fourth, I use the Hemingway Editor to produce the final draft. Hemingway uses color highlights to show you which sentences are difficult to read. A sentence is highlighted in yellow if it's hard to read and in red if it's very hard to read. Always listen to the voice of reason when editing. But as a general rule, you should get rid of the vast majority of the red highlights. As you can see, by using extra free tools, you can cover the shortcomings of the Grammarly app and integrate it as a part of your writing process.
13. Grammarly – Frequently asked questions
I tried to cover all the significant features of the software in this review. But I'm sure there are still a couple of questions begging for an answer. That's why I decided to include this FAQ section to tackle the specific issues you may be curious about.
In which languages is Grammarly available?
Unfortunately, at this point, the app is only available in the English language. But at least it recognizes all different shades of English (American, British, Canadian, and Australian). You can customize your language preferences in the settings of the app. It will adjust spelling, grammar, and punctuation according to the local rules. This is extremely helpful if you are an editor for different publications from around the world.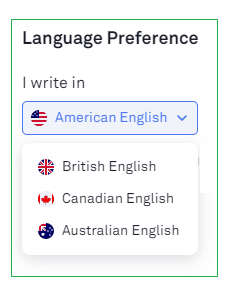 Can you use Grammarly while offline?
Unfortunately not. Grammarly is an online app, and it requires a stable internet connection to work correctly.
Can you use Grammarly with Microsoft Word and Outlook?
Yes, the app is fully compatible with Microsoft Word and Outlook. You'll be able to get accurate suggestions within the documents or emails you're editing. You'll need to download an add-in, install it, and then enable Grammarly in MS Word and Outlook.
Can you use Grammarly in Google Docs, Scrivener, etc.?
At this point, Grammarly works in a beta version on Google Docs. It works quite well, I might add. But it doesn't work with Scrivener. You would need to copy text from Scrivener to Grammarly Windows or browser app to receive suggestions.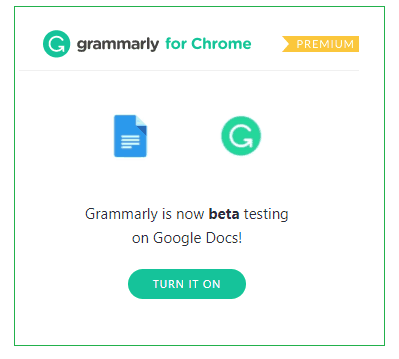 I switched off the app on Google Docs, and I would do the same on Scrivener. The reason is that when I'm writing my first draft; I don't care about minor grammar and spelling mistakes. I want to write as much content as possible, and the editing part comes later. That's why I don't mind copying the text to Grammarly during the editing phase.
Is there a free trial for the Grammarly Premium?
Unfortunately, there is no free trial. You'll have to decide and pull the trigger on the deal. Hopefully, this review will help you make a decision.
Can you use Grammarly on a mobile phone (Android or iOS)?
Yes, you can. The Grammarly app is available on both platforms, and it's receiving excellent reviews from users. It helps you to keep your grammar in check while on the go and correct mistakes with a single tap on the screen.
What is Grammarly Keyboard?
It's the name of the mobile app you can use to extend the functionality of Grammarly to your mobile device. It serves as a replacement for your regular mobile keyboard. This means you can use it in every app that requires typing. Nowadays, as much as 50% of all business communication is done through mobile devices. With the Grammarly Keyboard, you can make sure your spelling and basic grammar are always covered. And if you have the premium version of the app, it will also offer style improvements and vocabulary enhancements.
Can you get a refund if you decide that the Grammarly premium is not for you?
Yes, you can. When buying a Grammarly premium for the first time, I used the wrong payment method. I quickly wrote to the customer support, and I was able to get a full refund within one day. Technically, you have a right to get a refund within ten days of purchase. Don't be afraid to use this prerogative if the premium version doesn't meet your needs.
Can you get a Grammarly Premium for free?
There is no option to get it for free that I know of. I suggest you start with the free version of the app and upgrade to premium if you find it helpful.
Does Grammarly have a particular discount or a plan for students and educational institutions?
There is no unique discount code for students. But Grammarly has a whole section dedicated to the education sector on its website. At this point, the app is used by over 1000 institutions around the world, including many leading universities in the US. You can ask for a price tailored to your specific needs or buy the software as a package, for 5 users ($500/year), 10 users ($800/year), or 20 users ($1200/year).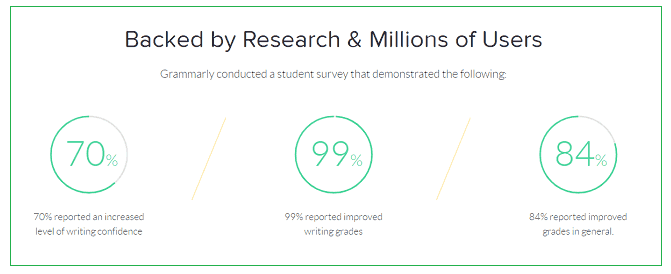 14. Conclusion
There are many grammar and spell checkers out there. But Grammarly consistently comes out on top as an indispensable tool for every writer and editor. If you want to be more productive and avoid frequent, embarrassing grammar mistakes, you should try out this tool (at least the free version for starters). Believe me, I've been in the content marketing game for years, and I can't imagine going back to my pre-Grammarly days. The software is too good to ignore. And if you use it in combination with other language and syntax tools, you can turn a medium-level piece of prose into something much more gripping and readable. Are you currently using the app? If so, please make sure to leave a comment below and share your opinion about it. Next up, you may want to explore a list of the top grammar books for writers.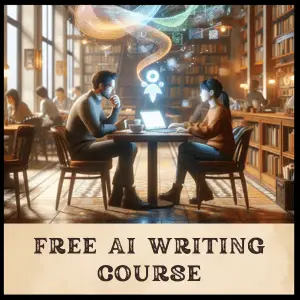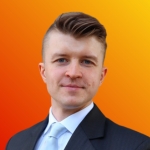 Rafal Reyzer
Hey there, welcome to my blog! I'm a full-time blogger, educator, digital marketer, freelance writer, editor, and content manager with 10+ years of experience. I started RafalReyzer.com to provide you with great tools and strategies you can use to become a proficient writer and achieve freedom through online creativity. My site is a one-stop shop for freelance writers, bloggers, publishers, and content enthusiasts who want to be independent, earn more money, and create beautiful things. Dive into my journey here, and don't miss out on my free 60-minute AI writing online course.