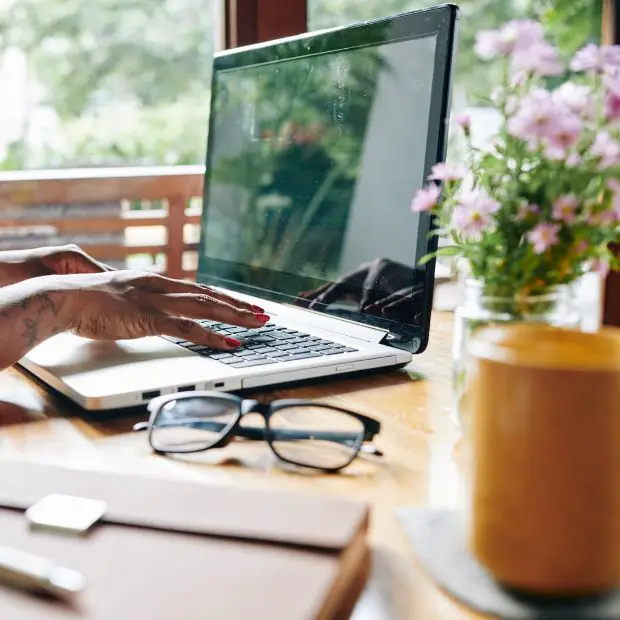 When the pandemic spread across nations across the world, it changed so many facets of our daily lives.
Businesses in every industry had to adapt to a new way of doing things, and many companies that existed for decades simply disappeared. Moving to a remote office was a significant part of the new fundamental change.
With lockdown rendering office work untenable, more and more companies implemented remote work. Presently, around 60% of office employees work from home. The shift was difficult, as remote work was a rarity before 2020.
It was considered a privilege that only a fraction of white-collar workers could enjoy, but now, if you have the right tools, working from home can be way more productive than trying to get things done in a traditional office space.
In this article, I share some great remote work tools that make collaboration and task management so much easier and more productive.
4 Great Apps For Making Remote Work Easier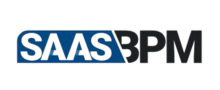 Business Process Software
BPM software is a blessing when it comes to organizing remote work with its remarkable array of features that cover every aspect of running a company.
Access to collaboration, time tracking, and management tools is all-important in a remote workspace. SaaS BPM offers all of those functionalities, as well as data analysis capabilities. That, combined with its inbuilt communication channels makes it a vital asset for the smooth running of small companies.
Additionally, a well-integrated BPM system provides much-needed transparency and structure to any company. This can noticeably improve the productivity and quality of life of remote workers. What's more, the utility of having all these functions on a single platform simply can't be understated.
In order for a BPM system to work well, it must become a core part of a company's existence. Although using it is not exactly rocket science, SaaS BPM does have a lot of functions.
Getting everyone in the company acquainted with the system can be a serious undertaking. Still, the sheer possibilities SaaS BPM unlocks are nothing to scoff at.

Google Suite Tools
The tools and functionalities available on Google Suite are not to be underestimated. There is a myriad of ways to use the tools in it for making remote work easier.
For instance, Google Drive is an amazing solution for sharing files and information. The ability to work on documents in real-time fosters collaboration like nothing else. Additionally, its intuitive and flexible comment system makes it ideal for joint projects.
Google Meet and Google Chat are both excellent communication tools with a lot of utility for companies. Making full use of them is an excellent way of maintaining lines of communication with remote workers.
Google Sheets deserves a special mention here as well. It is an exceptional tool that can help you a lot with project management. It can be an absolute boon for the productivity of remote workers, as it is neat, tidy, and informative.
Still, as great as the features of Google Suite may be, it is often an imperfect solution for many businesses. It is generalist software that can be used to facilitate your remote working process.
However, since it was not designed with companies' needs in mind, it needs quite a bit of fine-tuning on your part to make it sing. Additionally, it lacks specialist features that may be very useful for running a remote office.

Asana
Asana is a collaboration tool that is specifically designed to help with remote work. It is available as a web-based platform, as well as on Android and iOS. Its main strengths lie in establishing clear team priorities as well as task assignments and managing project due dates.
Asana is a great asset for remote work because it's a platform that combines task management, feedback collection, and communication. Effective communication is especially crucial when it comes to running a remote workspace, and this is where Asana shines. Its functions to add collaborators, comment, and keep everyone involved updated in real-time are especially useful.
Asana is a great tool for remote work, and it can be very useful in many cases (it also has an awesome mobile app). Still, users are advised to note that it doesn't have resource management capabilities.
It also lacks budgeting and expense tracking features. Although it has many useful functions, it is far from a complete project management platform.

Trello
Trello is another great tool that can be invaluable for organizing remote work. It is a uniquely intuitive and visually appealing collaboration platform that serves a remote office just as well as a real one.
Trello is accessible on all platforms. It can be opened as a web app, as well as downloaded as a desktop app for both Windows and macOS. Notably, there are versions of Trello for mobile on Android, iPhone, and iPad – so every taste is accounted for.
Trello is simple to use, and it is great for tracking work as it gets done. Organizing and coordinating work becomes a breeze with its "To Do/Doing/Done" system. It allows remote workers and their managers instant access to valuable workflow information.
Still, with that being said, Trello is very limited in its utility. Its extremely streamlined, user-friendly design makes it a perfect Kanban app. While that may be very useful in many cases, its lack of other features makes it a suboptimal choice for many companies.
Extra Tips & Tools For Remote Workers
While the tools described above are great for organizing a remote organization, there are also a couple of things you can do on a personal level to boost productivity while working from home.
RescueTime – This app is extremely valuable if you want to truly understand how you spend your work time. It automatically measures all of your computer activity and shows you where exactly you spend your time and how to improve. For example, you might be surprised to learn that you waste two hours per day on pure distraction and then take steps to fix the situation.
Freedom – I've been using this app for quite a while and I must admit that it's worth it. It allows you to create specific work schedules during which all of your favorite distractions are blocked (you simply can't access them through your browser). For example, from 9 AM to 5 PM, you may block YouTube, Instagram, news sites, and any other thing that steals your productive time.
Nuance Dragon – If you work from home, you might try dictating instead of typing on your keyboard when sending emails or writing a proposal. Dictating is 300% faster than typing so using an app like Nuance Dragon can vastly boost your productivity, while also saving your wrists from overwork.
Ergonomic workspace – building your home office is not an easy task, but it's well worth the effort. Make sure to equip yourself with a comfortable ergonomic office chair, and a larger monitor (or even two). Just think about it, you spend one third of your life at work so make sure that it's a comfortable experience.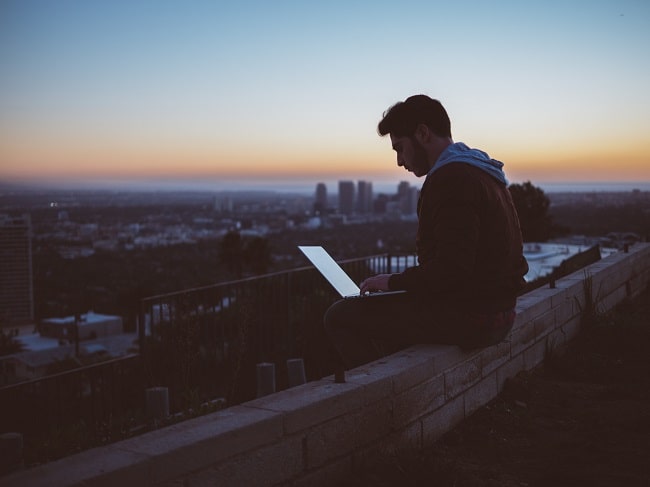 Bottom Line
When the pandemic hit, HR and management had to adapt to the new situation quickly.
Many crucial aspects of business had to be restructured on the fly. This was easier for technologically minded companies that had already implemented some good business tech in their processes.
Collaboration and management tools had been instrumental in the creation and maintenance of the modern office.
They were doubly useful for transforming office work into remote work. There are many useful products that all make remote work easier. These solutions are an invaluable asset for companies and remote workers alike.
Rafal Reyzer
Hey there, welcome to my blog! I'm a full-time blogger, educator, digital marketer, freelance writer, editor and content manager with 10+ years of experience. I started RafalReyzer.com to provide you with great tools and strategies you can use to achieve freedom from 9 to 5 through online creativity. My site is a one-stop-shop for freelance writers, bloggers, publishers, content enthusiasts who want to be independent, earn more money and create beautiful things. Feel free to
learn more about me here.