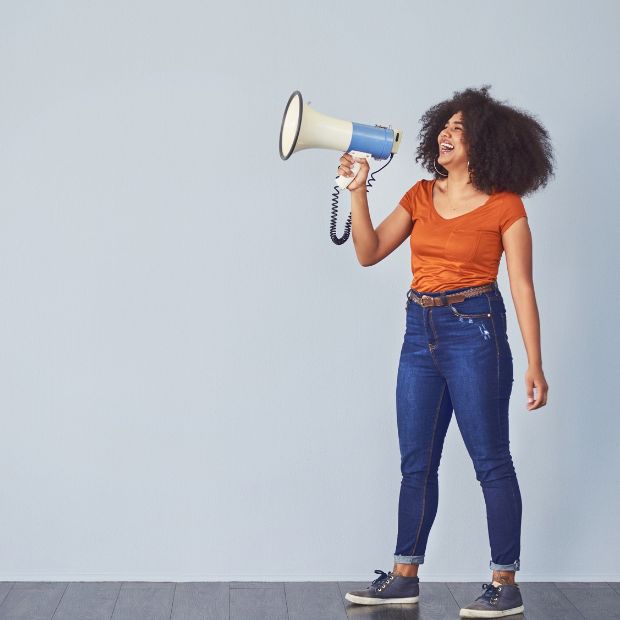 What if you could write at the speed of thought?
The dictation technology still has a long way to go, but there are a couple of amazing programs that will seriously boost your writing speed. Whether you're a professional writer or just love finishing your tasks quicker, hear me out. Nuance Dragon is the top-of-the-line dictation program that's pretty much the industry standard for good transcription. On the other hand, Dictation already comes pre-installed with your Windows 10, free of charge. Which works better? Is it worth paying for the Dragon license or switching to Windows OS just to use one program over the other? Read on for a detailed side-by-side comparison of Win 10 Speech Recognition and Nuance Dragon!
Win 10 Speech To Text vs. Nuance Dragon – Overview
Dragon and Windows 10 Dictation are both popular options for people who need to transcribe their speech automatically. Whether you're dictating a new blog post, inserting values into Excel tables, or simply composing an email to your friend, both of these programs will do an excellent job. So what exactly sets them apart?
Windows' speech recognition functionality comes pre-installed on your Windows PC. It's there as a part of Cortana, the built-in digital assistant that lets you use your computer using nothing but voice commands. Cortana comes with so many features that the handy dictation tool often goes unnoticed. Windows has had an integrated speech recognition engine ever since Vista, but with Windows 10, it has become a popular dictation option for writers and business professionals. Simply type in "Dictation" in your Windows search bar, or press Windows Key + H on your keyboard to load dictation settings on your Windows computer. No installations are required.
Created and launched by the US-based software developer company Nuance, Dragon used to be known as Dragon NaturallySpeaking. Wildly popular, Dragon is the way to go for many individuals and businesses with dictation needs out there. Dragon is considered the industry standard when it comes to transcription accuracy, advanced features, and the vast size of its vocabulary database. However, you'll need to make a hefty upfront payment to see for yourself what makes Dragon so popular. The program's functions are worth the price and it will pay off quickly to anyone who uses dictation for work, but switching to Dragon is not an easy decision to make at its current price point.
Transcription Accuracy
How accurately the program writes down what you say is important. If you've ever tried finding typos or spelling mistakes in your text, you know how difficult it is to see what it says when you know what it's supposed to say. Of course, using a high-quality dictation headset matters. Still, no matter how good your gear is, the dictation software can always mishear you. To minimize the effort you need to put into editing, you need a program that makes as few mistakes as possible.
Windows 10 Dictation
Windows 10 scored very well on most transcription accuracy tests, on average making less than 2 mistakes per 100 words. Dictation has a well-defined list of commands that add formatting or punctuation where you need it – and it recognizes these commands most of the time, with an occasional misplaced comma or period.
Nuance Dragon
Dragon is considered the industry benchmark in transcription. On average, it mishears one word in every 100, which makes it slightly superior to Windows dictation. This program comes with a pre-defined set of commands, but with the Professional version, you can also create custom-made commands. These can make your life so much easier, but you can't do it with Dragon Home (click here for a detailed Dragon Professional vs. Home comparison).
Initial Training
Not all dictation software is built on machine learning principles – but in most cases, the program will learn to understand you better over time. You can also help the program calibrate your voice quicker by training it. This initial setup takes some time, but it helps the program get familiarized with your speech patterns and accent.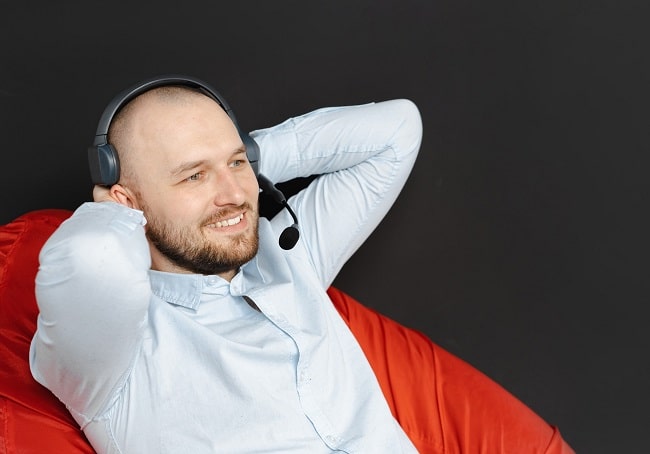 Windows 10 Dictation
Windows walks you through a short set-up that includes initial speech recognition training.
Nuance Dragon
Even though Dragon promises up to 99% accuracy straight out of the box, it takes you through an elaborate tuning process during set-up. The program keeps on learning about your speech patterns as you use them, getting better over time.
Supported Languages:
Windows 10 Dictation
While you can only use dictation commands speaking US English, you can dictate in many world languages with Windows 10 Dictation. Currently, it supports:
Simplified Chinese
English (Australia, Canada, India, United Kingdom)
French (France, Canada)
German (Germany)
Italian (Italy)
Portuguese (Brazil)
Spanish (Mexico, Spain)
Nuance Dragon
The basic copy of Dragon can only work if you use English. However, you can purchase a separate license for any additional language you want to use with Dragon.
Unique Features:
While they all come with the same basic set of tools, dictation software is made even better with additional functions that can make your life easier.
Windows 10 Dictation
Full Voice Control
The Dictation tool is only a part of the much wider network of Windows' speech recognition system. Its primary role is to power up Cortana, your digital assistant that does everything you tell it to.
Scratchpad
The scratchpad is an interesting feature that sets Windows 10 Dictation apart from other programs. Most software, Win 10 Dictation included, lets you dictate straight into text fields. But not many of them let you dictate into a separate scratchpad. This way, you can edit and tweak the dictated text before you put it into the text field. A great way to prevent accidentally sending rough drafts!
Nuance Dragon
Great Learning Curve
Dictation software isn't hard to use, but Dragon went above and beyond to deliver an intuitive interface and a replayable interactive tutorial.
Transcribe Your MP3s
Unlike most other dictation software, Dragon doesn't only let you dictate. It also lets you record audio files that you want to be transcribed later on. The program supports most mainstream audio file types, including .wav, .mp3, .wma, .dss, .ds2, and .m4a. The audio file transcription feature is not available to Dragon Home users.
Custom Vocabulary and Jargon
Dragon already comes with a vast vocabulary – but you can make it even better suited to your profession and the particular jargon you use in your business. With Dragon Professional, you can create custom vocabulary additions, or get a version of Dragon that's tailor-made for your profession. Currently, Dragon comes in editions designed for medical, law enforcement, legal, and social services.
Pricing:
Windows 10 Dictation
If you use Windows 10, Dictation is free to use and pre-installed on your computer.
Nuance Dragon
You need to make a one-time-only payment to purchase a Dragon license, and it's yours for a lifetime. Currently, the Home edition costs $200, and you'll need to pay $500 for the Professional and Legal versions.
Supported Platforms:
Windows 10 Dictation
Windows Vista, 7, 8, and 10 all have their versions of speech recognition software pre-installed on your PC.
Nuance Dragon
Dragon is available for use with Windows, iOS, and Android devices.
Windows 10 Dictation vs. Nuance Dragon – The Verdict
Dragon takes the lead in transcription accuracy and the control you have over your dictation software and commands. However, Dragon comes at a steep price point, so Windows 10 Dictation is a great free alternative if you need a transcription tool for a few simple tasks. What's your favorite transcription program? Next up, you may want to explore a list of the top audiobook publishers.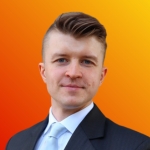 Rafal Reyzer
Hey there, welcome to my blog! I'm a full-time blogger, educator, digital marketer, freelance writer, editor and content manager with 10+ years of experience. I started RafalReyzer.com to provide you with great tools and strategies you can use to achieve freedom from 9 to 5 through online creativity. My site is a one-stop-shop for freelance writers, bloggers, publishers, content enthusiasts who want to be independent, earn more money and create beautiful things. Feel free to learn more about me here.