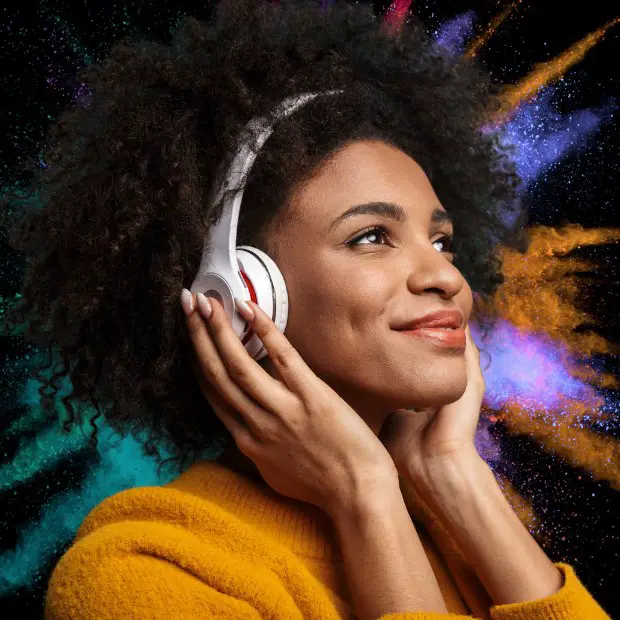 I have listened to hundreds of audiobooks and as soon as I finish one, there are many more waiting to be played. And I'm not alone in this.
Here are some startling audiobook statistics:
The global audiobook market is worth over $5.3 billion and is projected to reach $35 billion in 2030. (Source)
Up to 116.25 million adult Americans, 24.77 million adult English people and roughly 466 million Chinese listened to audiobooks in 2021. (Source)
The non-fiction genre won 65% of the audiobook revenue share in 2022 with Audible being the most popular platform. (Source)
If you're here, you must be thinking about producing, publishing, and promoting your audiobook. So let's get started and explore the top companies that can help you do just that.
Jump to section:
Audiobook publishers vs. production companies vs. distribution platforms
Audiobook publishers:
Traditional publishers acquire the rights to a book by offering you an upfront payment, known as an advance. Once you agree to the terms of the contract, the publisher fully controls the book's production, distribution, and promotion. Securing a traditional publishing deal is quite unlikely for little-known authors, but it offers benefits like increased media exposure, agreed-upon royalties, and placement on leading book platforms.
Audiobook production companies:
If you're like most authors, you want to self-publish your audiobook, so in this case, you're looking for a production company and take the matter into your own hands. There are various fees associated with the production, including a flat rate or a per-finished-hour rate. But the great thing is that you maintain significant control over the book's production, from narrator choice to final edits, and crucially retain all rights and profits from the work. How much does it cost to get an audiobook produced? Based on my research, it takes around $800 per finished hour or roughly $6,000-$7,000 for a book of average length.
Audiobook distribution platforms:
You can think about audiobook distribution platforms as digital storefronts for audiobook consumers. They don't typically involve themselves in the production process or rights negotiations. Instead, their function is to provide a digital infrastructure where you can list audiobooks for sale or subscription access (think, Audible). Once your story is ready, you want to make it available on as many of these platforms as possible. With these distinctions out of the way, let's look at the key players in each category.
Top audiobook publishing companies:
These are traditional publishers with a wide reach, but getting signed with them is a lengthy process, and it's best if you're represented by a literary agent.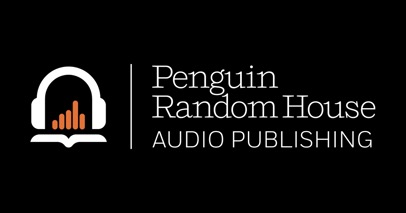 Penguin Random House Audio, a division of Penguin Random House LLC, is the top dog among traditional publishers. With titles from luminaries like Margaret Atwood, and George R. R. Martin, and Presidents including Barack Obama, their collection is vast and esteemed. Their accolades include 17 Grammy Awards and 98 Audie Awards.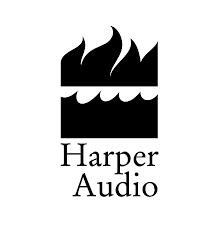 Harper Audio, based in New York, is a traditional publisher with a legacy dating back to 1952 with its Caedmon label featuring Dylan Thomas. Known for an extensive catalog that covers various genres, their 350+ titles encompass works by distinguished poets and renowned authors. Dive into classics, romance, contemporary tales, and more on their website.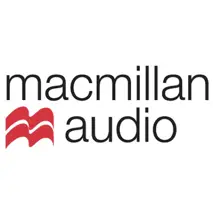 This publisher stands out for its collection of fiction, nonfiction, mystery, science fiction, and thrillers. Acclaimed for its high-quality narrations by icons like Meryl Streep, Stanley Tucci, and President Jimmy Carter, the company also offers unique language-learning via "Behind the Wheel." With multiple accolades including Audie and Earphones Awards, Macmillan Audio ensures top-tier listening experiences.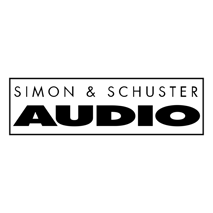 Simon & Schuster Audio, headquartered in New York, is a prominent publisher with an expansive collection of 900 titles covering genres like mystery, suspense, poetry, and cherished children's literature. Since 1989, they've won multiple awards. Their noteworthy imprints include Sound Ideas and Pimsleur Language Programs. Beyond their original content, they distribute FranklinCovey audiobooks.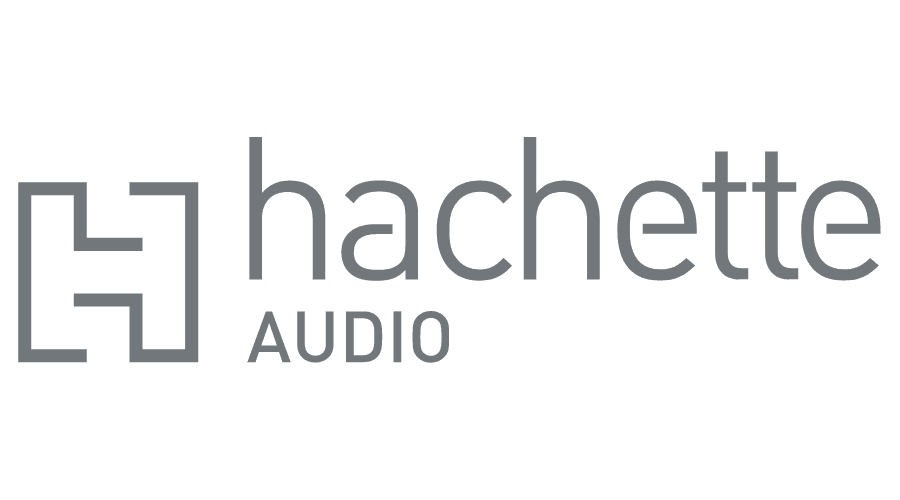 Hachette Audio boasts an impressive accolade collection. Garnering three Grammy nominations in 2014, they secured a win with Stephen Colbert's "America Again." Their nonfiction books, including "I Am Malala," have received widespread acclaim. Recognized by the Audiobook Publishers Association with Audiobook of the Year titles like "Bossypants" by Tina Fey, Hachette's commitment to quality is evident.

Blackstone Publishing, born in a Southern Oregon garage in 1987, began its journey with a handful of people, spearheaded by Craig and Michelle Black. Transitioning from cassette tapes to state-of-the-art book printing, they introduced a range of formats from audiobooks to e-books, with acclaimed titles from authors ranging from Gabriel García Márquez to Neil deGrasse Tyson.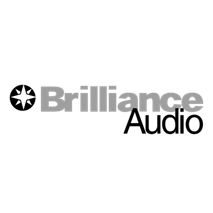 Brilliance Publishing, a prominent wing of Amazon Publishing, masterfully amplifies the sound of storytelling, echoing inspirational stories and uplifting diverse voices across popular genres. They not only champion their tales but also ensure the audiobooks they publish resonate globally. From meticulous content acquisition and dedicated in-house recording to proficient sales and marketing strategies, the company breathes life into stories.

RBmedia stands unrivaled as the world's largest audiobook publisher. Boasting a staggering collection of over 60,000 titles, with around 8,000 titles added each year, their catalog is unparalleled. At the forefront is "Recorded Books", RBmedia's distinguished audio brand, synonymous with stellar narration and content from bestselling authors. Their digital retail and library distribution ensures stories reach listeners everywhere, from homes to cars and on mobile devices, available on platforms like Audible, iTunes, and Spotify.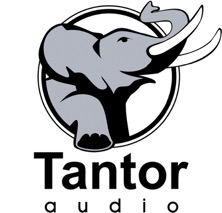 Tantor Audio, born in California in 2000, rapidly transformed from a three-person venture to a pivotal independent audiobook publisher, rolling out over 100 fresh titles monthly. Relocated to Old Saybrook, Connecticut, Tantor supplements its in-house team with over 150 esteemed narrators to craft premium audio experiences at a superb value. Their success recipe? A meld of eminent authors, award-winning titles, and impeccable narrator-book matches.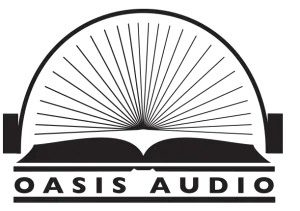 Oasis Audio is a haven of inspirational and family-oriented audiobooks for both adults and children. Boasting a rich catalog of over 2,000 titles, which grows by 175 publications each year, the company delves into literary fiction, women's fiction, children's series, romance, suspense, history, and self-help domains. In an era overshadowed by technological coldness, where genuine human touch dwindles, Oasis champions the authentic warmth of the human voice.
Dreamscape Media, founded in 2010, stands out as an award-winning independent publisher and multimedia studio dedicated to crafting content that entertains audiences globally. With a catalog boasting over 7,000 audiobooks and 2,000 video titles, they offer a blend of bestsellers, children's educational videos, and stellar independent authors.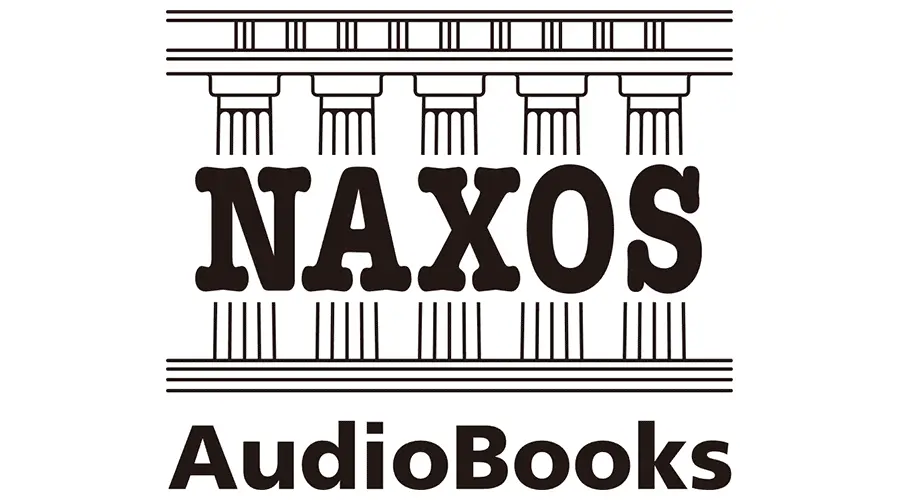 Naxos AudioBooks, established in 1994, blends classic literature with classical music. Acclaimed for engaging narrations by actors like Juliet Stevenson and Kenneth Branagh, the label boasts award-winning recordings, from Joyce's "Ulysses" to Austen's "Emma". Committed to preserving classics, Naxos has ventured into both Junior and adult non-fiction realms, continually expanding its collection for today's digital audience.

Podium, headquartered in Los Angeles, is a premier digital-first publisher championing groundbreaking storytellers. Merging proprietary technology with a creator-centric approach, Podium excels in producing and distributing high-quality fantasy, horror, and other genre fiction. Notably, they transformed Andy Weir's "The Martian" into an audiobook sensation. With initiatives like AudioCollab and the real-time tracking platform Bookstat, Podium is at the forefront of digital publishing innovation.

W. F. Howes, a leading UK audiobook and large-print publisher, boasts over 25 years of experience, collaborating with distinguished authors like Diana Gabaldon and V. E. Schwab. As the UK subsidiary of the aforementioned RBmedia, Howes Ltd ensures its titles frequently grace bestseller charts. Their expansive digital distribution network connects millions globally, revolutionizing the UK's audiobook landscape.

Perhaps you were not aware, but now you can unlock the potential of romance in audio form with Harlequin Audio. This premier audiobook imprint is committed to bringing 200 new titles to life annually. Offering a platform for riveting love narratives, it has showcased works from bestsellers like Maisey Yates and Debbie Macomber. It offers a prime opportunity for authors to reach a vast audience of romance enthusiasts.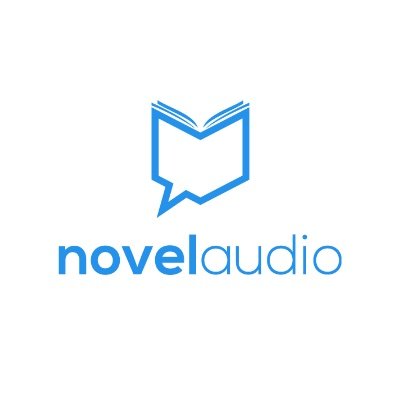 With over a decade in the audiobook sector, Novel Audio has emerged from retail, tech, and indie roots to publish enthralling audiobooks since 2012. Boasting awards, celebrity narrations, and New York Times bestsellers, the publishing company excels in adult fiction and non-fiction, especially the nerdy genres. Partnership, challenge-embracing, and authenticity define their ethos.

Since 1990, Redwood Audiobooks, spearheaded by Margy and Lawrence Bauman, has been a great source for quality nonfiction audio titles. With multiple imprints such as University Press Audiobooks and Listen to Genius!, their legacy boasts highly regarded awards from Publishers Weekly, showcasing their dedication to excellence. Beyond their own imprints, they've produced over 200 audiobooks for McGraw-Hill since 2004.

The Good Book Company, founded in 1991, is a global Christian resource provider with a presence in the UK, USA, Australia, and New Zealand. Drawing from diverse church backgrounds, they unite in their mission to enhance gospel understanding. Their range encompasses Bible studies, devotionals, and training tools, reaching audiences in over 35 languages.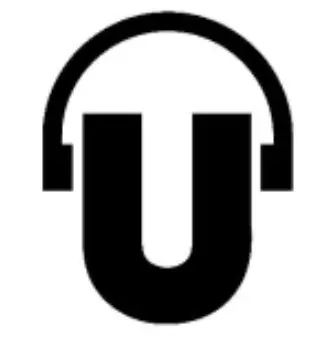 Based in New York City, Upfront Books specializes in producing and distributing enduring audiobooks beneficial for everyday existence and careers. With a niche in converting technical books to audio, Upfront merges its technological roots by offering custom websites and apps for authors. While focused on time-tested content, they also proudly collaborate with global talent to deliver top-quality audio experiences.
Top audiobook production companies:
These companies will enable you to produce and distribute the audiobook on your own. The only thing is that you'll have to cover the production costs. However, this is a great option for new authors.
20. ACX (Audible's Audiobook Creation Exchange)

ACX offers a three-step process for authors aiming to turn their titles into audiobooks. Starting with title claims and profile creation, authors can attract narrators or use their own pre-recorded audio. Collaboration is key: authors and narrators agree on payment terms and iterate on the production to achieve retail-ready results. After passing ACX's Quality Assurance, titles are distributed to major platforms like Audible, Amazon, and iTunes, with tools provided for promotion, sales tracking, and earnings management.
MindStir Media offers comprehensive audiobook publishing and distribution services. With a skilled audiobook narrator, they'll transform your book, up to 50k words, into an immersive audio experience. Their team ensures top-notch editing, mastering, and cover design, complete with an ISBN assignment. Once perfected, your audiobook reaches listeners via 50+ channels, including giants like Amazon, Audible, and iTunes. As an author, you can expect monthly royalties from their distribution partners.

Author's Republic streamlines audiobook creation and distribution. After setting up a free account, users can upload their book transcript and a sample script. From their vast roster of professional narrators, authors can handpick the perfect voice, request auditions, and initiate audiobook production. The platform also simplifies payments, holding funds securely until project completion. Once produced, distributing the audiobook is a breeze, with a single click ensuring its reach to over 50 partner platforms worldwide.

Scribe Media transforms written content into engaging audiobooks. Their in-house experts guide authors throughout the recording process, either pairing them with a professional narrator or coaching them to narrate their work. This comprehensive service, priced at $6,000, ensures that audiobooks are recorded over multiple sessions to achieve top-notch quality. Their dual-engineer post-production ensures the audiobook aligns with distribution standards. The company distributes the final product across 50+ platforms, including Amazon, Audible, and Spotify, with an integrated dashboard to track sales.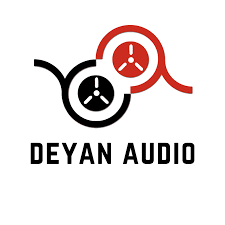 Deyan Audio offers a premium full production package, boasting over 30 years in the industry with more than 15,000 titles produced. Their all-inclusive package covers casting from a roster of 1,800 actors, comprehensive research, expert recording, and direction, meticulous audio editing, and precision in mixing & mastering. Every audiobook undergoes rigorous quality control, ensuring the highest standards.

Mosaic Audio is dedicated to crafting outstanding audiobooks for writers and publishers, offering a hands-on approach to production. They pride themselves on their casting services, tapping into a roster of award-winning union actors. For those VIP projects, Mosaic offers state-of-the-art studios equipped for high-end author and celebrity recordings, all overseen by seasoned audiobook directors and engineers.

John Marshall Media (JMM) stands out as a premier audiobook production hub, offering a seamless experience for publishers and authors. Boasting over 25 years in the industry, the company boasts a portfolio of over 10,000 produced titles. Their expansive team of over 60 audio professionals and 200 narrators ensures a meticulous production process.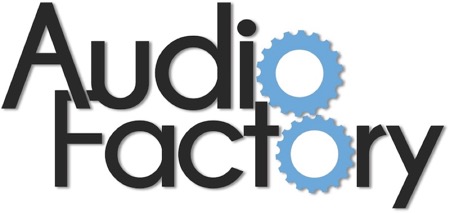 Audio Factory offers a comprehensive audiobook production service. They meticulously cast narrators, ensuring the best fit for each title. The pre-production phase involves deep manuscript familiarization, adapting for audio-specific needs, and addressing non-fiction challenges. Recording sessions are tailored to each book, and guided by experienced producers and directors. Post-production includes editing, mixing, mastering, and proofing, ensuring a polished final product. The completed audiobook is then shared with rights holders and distributors, making it available for listeners worldwide.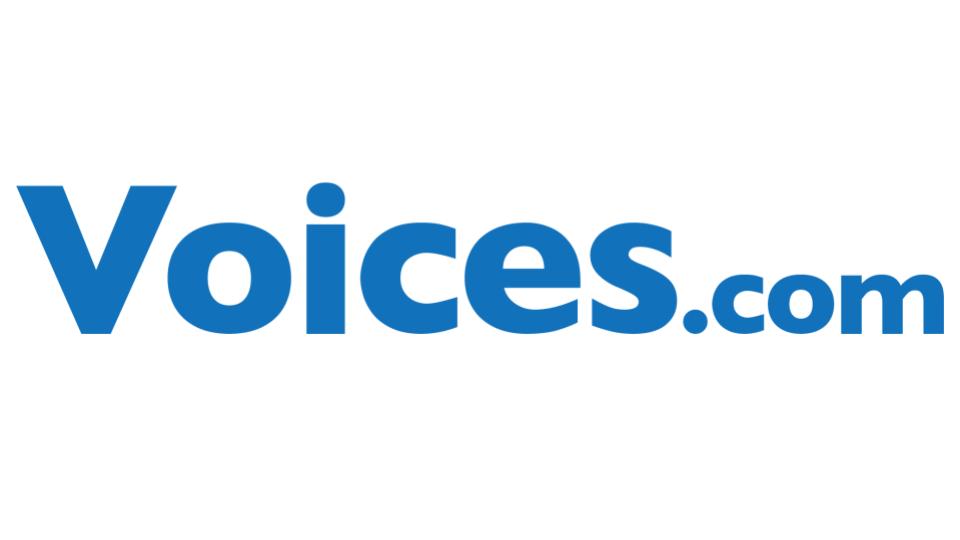 Voices.com is the ultimate platform for sourcing professional voice-over talent. With a vast pool of over 4 million professionals from 160 countries, you're guaranteed to find the right voice for your project. The hiring process is simple, with free custom auditions, competitive rates, and a swift turnaround. Committed voice talents deliver broadcast-quality files using state-of-the-art equipment.

Findaway Voices is a great platform for seamless audiobook production. It allows you to retain your rights, handpick your narrator, and dictate distribution and pricing. As the audiobook industry thrives, this platform ensures you're poised for success. It offers an intuitive interface that allows you to kickstart your project. Offering step-by-step guidance, the company ensures every audiobook production is a success.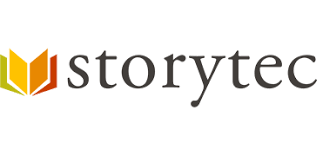 Born from a shared passion for stories and literature, Storytec is a collaborative haven of gifted narrators and audio producers. The game-changer? Replacing traditional studios with a web-connected network of home studios. Now, the platform boasts a flourishing community of seasoned narrators, actors, directors, and editors. Their streamlined approach emphasizes communication and creative autonomy, making it a suitable choice for new authors.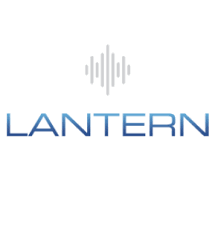 With over two decades in the industry, Lantern Audio stands out in the audio production industry. Their expertise encompasses audiobooks, film sound designs, music compositions, podcasts, and even guided museum tours. They don't just produce audio content; they craft immersive sound journeys suitable for everything from games to virtual reality.
Top audiobook distribution platforms:
These are audiobook library platforms that host a tremendous amount of books. You want your work to be available on all of them to increase your reach and make more sales.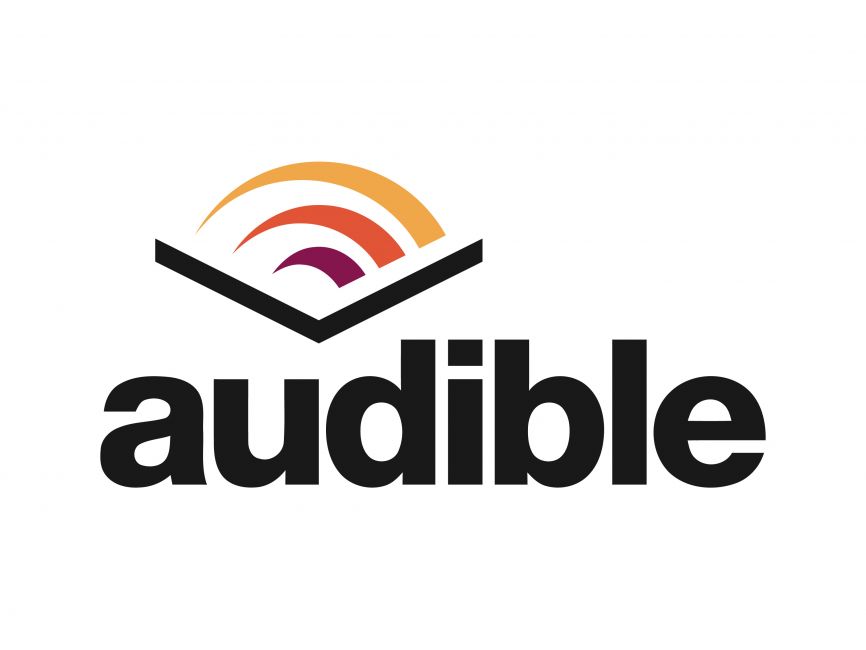 Most audiobook listeners around the world use Audible. It offers authors an expansive platform to showcase their work and reach a massive audience. With a vast selection of audiobooks, it's a prime avenue for connecting with listeners worldwide. Its global presence ensures exposure to diverse markets, maximizing the potential for book sales and audience engagement.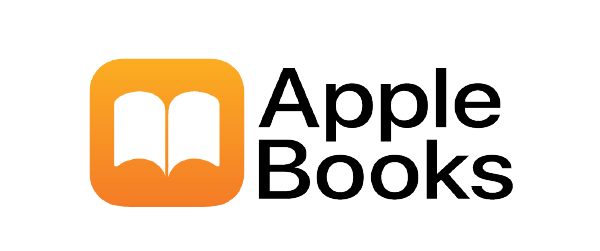 iTunes and Apple Books stand out as great platforms for audiobook distribution. Offering authors access to millions of iPhone users, the platforms boast transparent pricing and no exclusivity demands. Moreover, authors can collaborate with Apple's preferred distribution partners for seamless audiobook uploads and even production assistance.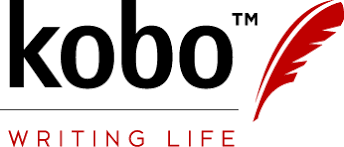 Kobo Writing Life is a platform tailored for aspiring authors, providing a streamlined process from account setup to book publishing. Authors can promote their books, set pricing, and even handle pre-orders. Earnings are directly transferred to the authors' bank accounts. Emphasizing the essence of a local bookstore, Kobo champions the transformative power of stories, catering to both authors and avid readers.

PublishDrive stands as a comprehensive self-publishing platform designed for indie authors and publishers. It simplifies publishing with top-notch tools, offering global distribution to major retailers like Amazon, Apple, and Barnes & Noble. The platform provides real-time sales analytics and royalty management, enabling users to monitor performance across markets. Authors retain maximum profits with zero sales commission from PublishDrive, with potential royalties of up to 50%.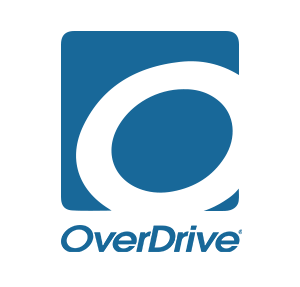 OverDrive is a global leader in distributing digital content for libraries and schools. It boasts the world's largest digital content catalog, serving over 88,000 libraries and schools across 109 countries so it's perfect for educational content and children's books. With a commitment to fostering reading literacy, the platform offers the industry's top-rated digital reading apps.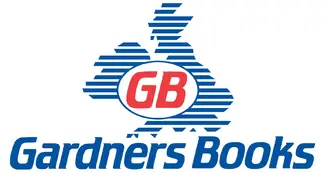 Gardners Books is a distributor of eBooks and audiobooks, offering streamlined solutions to optimize revenue. Their Digital Content Services cater to a vast global clientele, ranging from retailers and public libraries to educational institutions, enabling direct sales and library loans. Gardners effortlessly manages over 10,000 unique publisher data feeds, hosts an impressive 2.5 million eBooks and audiobooks, ensures data validity, and handles all DRM (digital rights management) requirements.

Audiobooks.com offers an unmatched audiobook service, merging the magic of books with cutting-edge technology. Their user-friendly apps for iOS and Android ensure that over 10,000 free audiobooks are at the listener's fingertips, enhancing the experience with in-app controls. Born from a love for both books and tech innovation, this platform embodies the belief that audiobooks enrich lives, making education, entertainment, and inspiration conveniently accessible.
Scribd is a comprehensive digital library offering millions of ebooks, audiobooks, magazines, podcasts, and more, all under one subscription price. Their mission is to establish the most extensive and easily accessible library, bridging storytellers and their audiences. Scribd prides itself on core values like prioritizing customers, authenticity, challenging norms, owning responsibilities, encouraging healthy debates, adapting to changes, swift actions, and balancing the present with an eye on the future.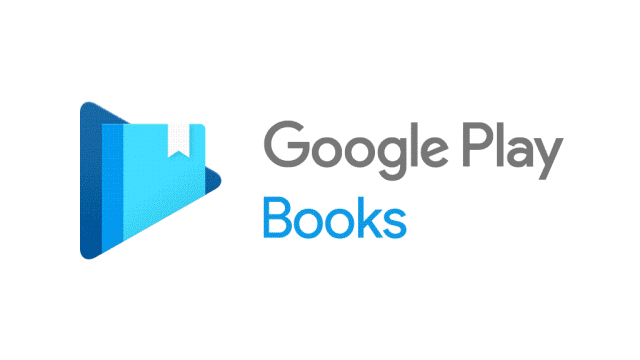 Google Play Audiobooks offers a vast selection of titles for listeners, ranging from bestsellers to hidden gems, and a library of free titles. As an integrated feature of the Google Play Store, it allows users to purchase and listen to their favorite releases seamlessly. With intuitive features and offline listening, it's a go-to platform for book enthusiasts everywhere.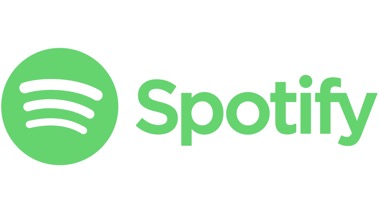 Spotify isn't just for music; it's also home to a growing collection of audiobooks. While they might not be immediately visible, it's pretty easy to access them through the app. From captivating titles to step-by-step guides, there's something here for everyone, especially since the platform boasts over 500 million users.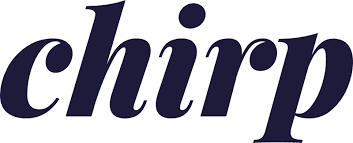 Chirp, a relatively new audio platform offers unbeatable daily deals on sought-after audiobooks, often at steep discounts of $3-6 instead of regular prices upwards of $20. With no subscription fees, Chirp provides budget-friendly access to a variety of genres, allowing you to build an impressive audiobook library. Their app grants you playback control, offline listening, and personalized recommendations.
Are you ready to produce and publish your own audiobook?
If you want to go through a traditional publisher, make sure they accept unsolicited submissions (or first get in touch with a literary agent) and submit your manuscript for review while paying careful attention to the submission guidelines.
If you want to avoid the difficulties of signing a contract with traditional publishers, you can self-publish your audiobooks using the services of the production companies mentioned above. Afterward, you will need to ensure that your work is available on all major platforms. Best of luck!
Rafal Reyzer
Hey there, welcome to my blog! I'm a full-time blogger, educator, digital marketer, freelance writer, editor and content manager with 10+ years of experience. I started RafalReyzer.com to provide you with great tools and strategies you can use to achieve freedom from 9 to 5 through online creativity. My site is a one-stop-shop for freelance writers, bloggers, publishers, content enthusiasts who want to be independent, earn more money and create beautiful things. Feel free to
learn more about me here.