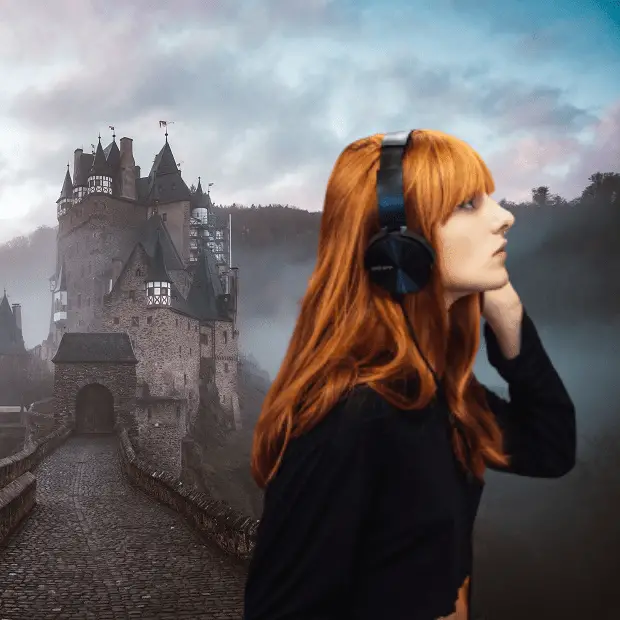 A perfectly narrated story takes you to an imaginary world you're now a part of.
If you love listening to audiobooks and have not listened to these best fantasy audiobook series, you're missing out on many great adventures.
These are epic fantasy audiobook series, many of which were made into films, and successful movie franchises will keep you hooked.
It is not just about the plot, but about the characters, and the fantastic narrations.
If you have never read them in a hard copy or paperback format, now is the time to get the essential bits and pieces of each of these stories in an audio form.
The Best Fantasy Audiobook Series Ever
Let's explore them all and enter the realm of magic, dark forces of nature, and the supernatural. While you may recognize some at first glance, trust that even the foreign-sounding ones are mesmerizing.
You can catch most, if not all, of these riveting series on popular audiobook subscription services such as Scribd and Kindle Unlimited.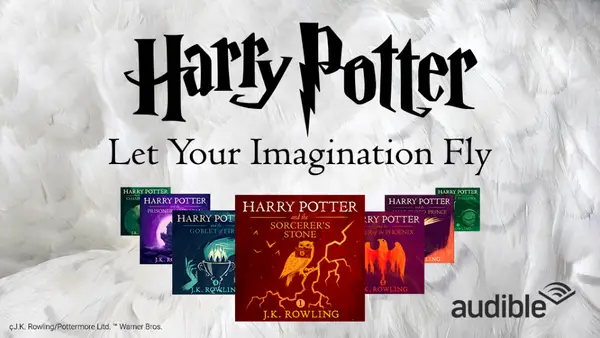 Image of promotional material for the Harry Potter Audiobook Series from Audible
Just like the movie series, the Harry Potter audiobooks are a hit. This "universally adored and critically acclaimed" book allows you to experience the magic as never before.
Available in 7 parts, this audiobook is one of the best of all time in the fantasy genre.
It revolves around an orphan who is often belittled by his aunt, uncle, and terrible cousin. But the tides turn when Potter is found to be an incredible wizard and swept off to the Hogwarts School of Witchcraft and Wizardry for one of the most profound adventures to have ever been recorded on paper.
Although widely read and listened to by readers of all ages, it especially appeals to children. Escape from sad realities and into a magical world with this series narrated by Jim Dale and Stephen Fry.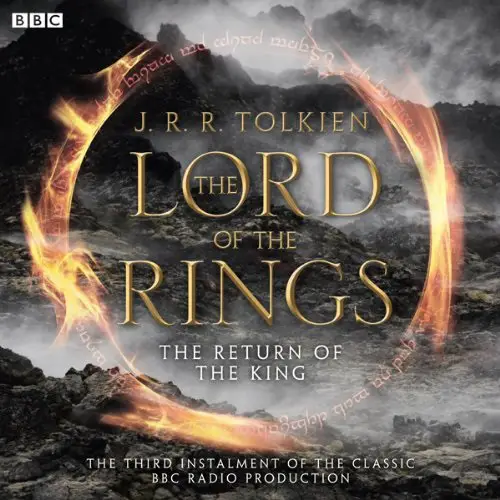 The Lord of the Rings is considered one of the best book series ever written, as much as it is also touted as one of the "greatest and most influential film series ever made."
R. R. Tolkien takes us on one of the most epic journeys ever through a fantastical world he created. This amazing fantasy audiobook series tells the story of how a magical artifact turns the world on its head. It focuses on the main character, Frodo, and his companions that comprise "The Fellowship of the Ring". They must overcome the darkness in the world before it overtakes them.
Narrated by both Robert Inglis and Martin Shaw, it is a must-listen. Rob's version can be a little dry, but he's got you covered if you need someone to read to you like a child.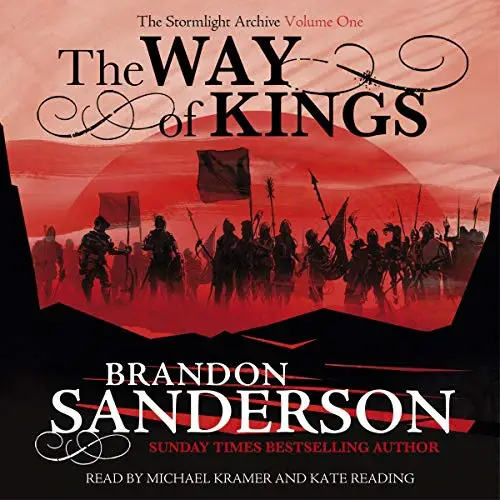 Award-winning American audiobook narrator Michael Kramer did justice to this fantasy audiobook series with his rich character diversification and dramatization. Kate Reading also did a fantastic job of giving voice to the female characters.
Brandon Sanderson created Roshar, a world of stone and storms where wars force cities to be built only where the topography offers shelter.
Then the Knights Radiants and their shard blades transform ordinary men into near-invincible warriors, fighting to unite humanity. The ancient text called The Way of Kings might hold the secret to order.
This is a rich war series, and the crisp voices narrating it will give the most immersive experience ever.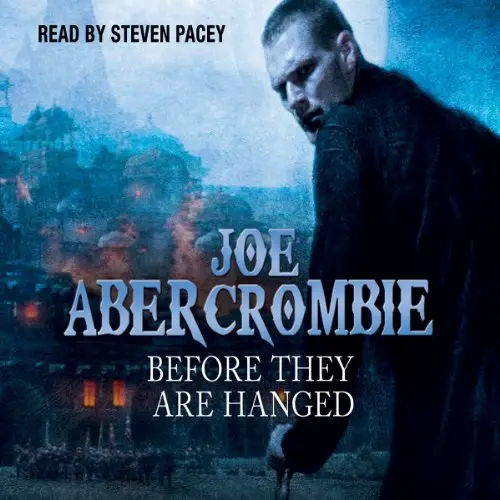 Written by Joe Abercrombie, this audiobook has three books in the series, and it appeals to any audience that appreciates dark humor.
It tells the story of an infamous barbarian, a dashing and selfless officer, and a cripple who turned torturer and wizard. Filled with murderous conspiracies, this compelling story keeps you at the edge of your seat.
Best yet, it is narrated by Steven Pace. There could not have been a better man for the job because he brings each character alive in the most unimaginable way.
You get to picture each scene as you listen effortlessly. Besides its storyline, one makes it to this list of the best fantasy audiobook series ever for its incredible narration.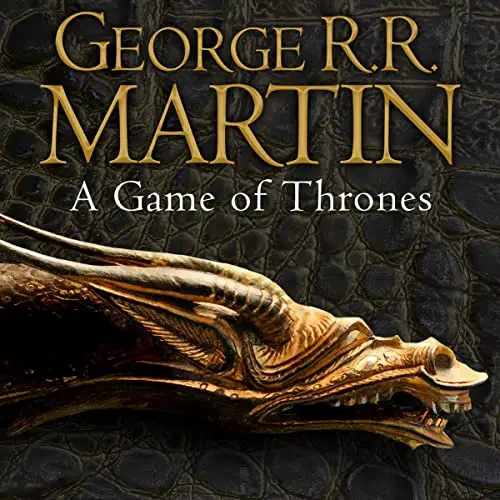 Whether you've seen or missed the movie series, you must listen to the audiobook for an unrivaled listening experience.
While the film series lost some of its edge towards the ending for some viewers, the books hold no such disappointment.
With hints of prophecy, dire wolves, and magic, every bit of this book is mind-blowing. Its prologue gives a taste of what to expect and gives a lot to anticipate.
It is narrated by Roy Dotrice, who did such a fantastic job with this book's 224 characters that it earned him second place in the Guinness Book of Records for creating the largest number of characters voiced in an audiobook.
It's time to meet your favorite characters again like Tyrion, Daenerys, John Snow, Arya, and the others.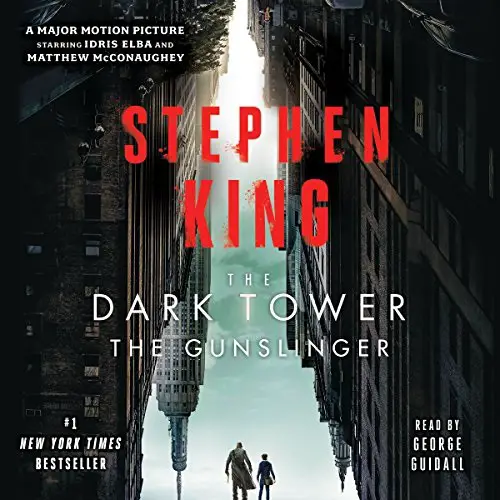 The Dark Tower tells the story of a gunslinger and his quest toward a tower that supposedly holds the key to the world's unsettling state. It is a journey that involves horror, fantasy, and the Wild West.
Stephen King delivers this masterpiece in seven volumes written over 30 years. Frank Muller and George Guidall, both Audie Award-winning narrators, command this epic series with intriguing narration, as they will with your attention.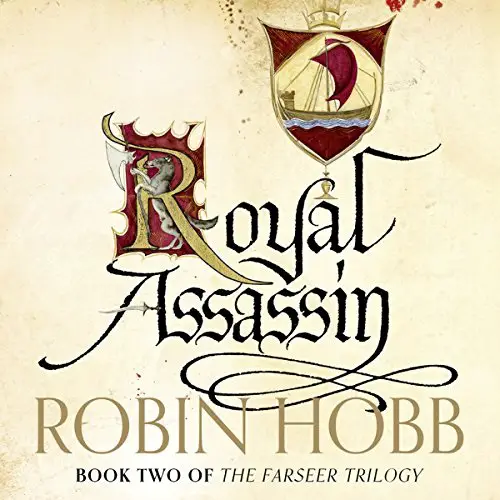 This is one of the best fantasy audiobook series ever for its unforgettable characters and passionate storytelling.
Written by Robin Hobb, it starts with Assassin's Apprentice, the first book in the series, which tells the story of a royal family where each person is named for the virtue they embody.
One young boy will become a walking enigma, but his magical link with animals gives him much-needed companionship and solace after being cast out.
With the "Skill" comes another mysterious ability.
He eventually gets called back into the royal family, only to be trained as a royal assassin. Listen as he becomes a threat to the throne amidst bloodshed, piracy, pageantry, mystery, and menace.
Paul Bohemer takes us through each of the books in the trilogy, and we are glad he got to tell the story.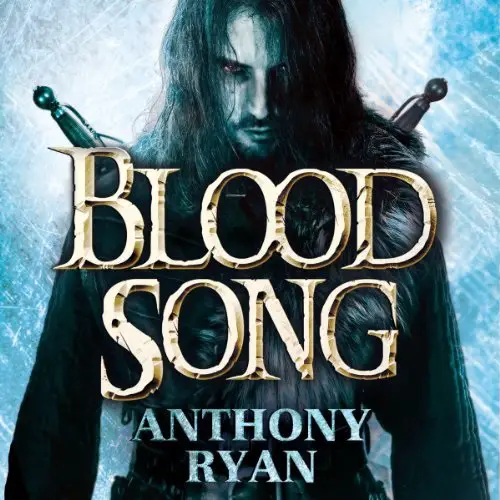 Talk about a slow and steady epic journey, and Raven's Shadow embodies that description. Its storyline is teeming with mystery, magic, and intriguing epic battles.
Listen as enemies become allies in a desperate fight against "an inhuman enemy steeped in the power of the dark."
Steven Brand effortlessly engulfs his listeners as he brings each character to life with his solid yet pleasant voice.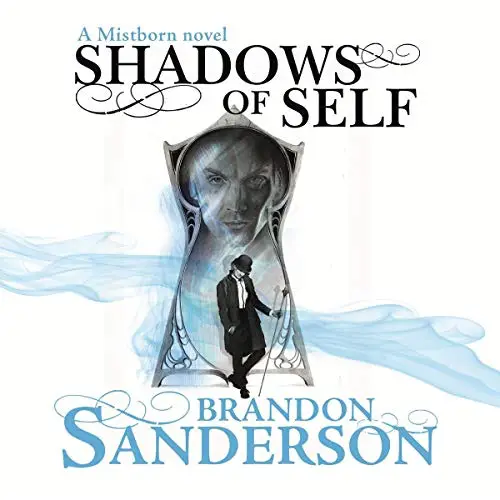 The Mistborn trilogy gives us one of the best female characters seen in a fantasy audiobook series. She is an orphan who is always defensive yet honest.
Together with a criminal who discovers his magical powers, they must fight against the Dark Lord, who rules the land where ash falls from the sky as mist dominates the night and evil cloaks the land. The magic system in this trilogy is called "allomancy" and captivates every listener.
Michael Kramer narrates this book with his sardonic and humorous style, making us feel like we are listening to stories told by an old-time cowboy.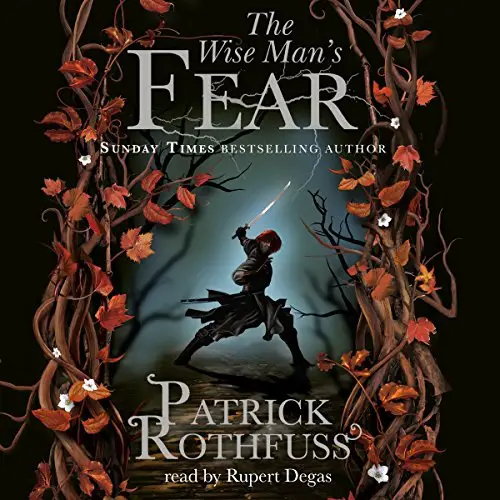 This fantasy trilogy tells the life story of an adventurer and famous musician, Kvothe, who grows to become the most notorious wizard his world has ever seen.
Presented like an autobiography, Kvothe narrates his tale to a scribe who puts it into writing. The saga happens in a fictional world called Temerant, which has its unique system of magic that combines alchemy and medieval engineering.
Nick Podhel effortlessly pulls us into this story with his immersive style. So does Rupert Dugas. You can choose whom to listen to.
Did you know? Composer Lin-Manuel Miranda says the book served as a key inspiration for composing some songs on Moana.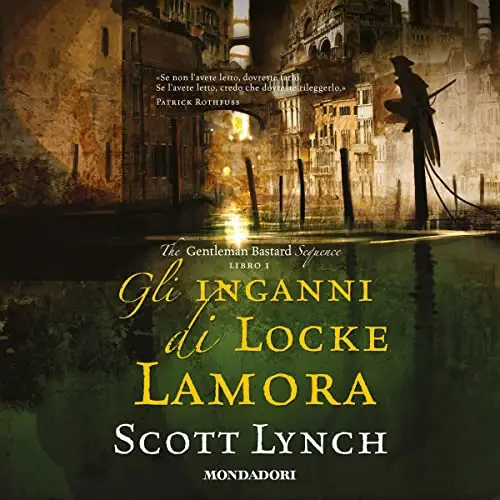 If you have never read fantasy books, this is an excellent place to start. It is crude with many curse words, but other than that, it is fantastic.
It tells the story of orphan Locke Lamora and his adventures as a con man. It is a story that keeps you wondering and not knowing what to expect at every turn.
With Locke constantly changing accents as a con man, Michael Page delivered a mind-blowing accent-imitation and diversification. While the book could have gotten quickly confusing for listeners, his perfect narration eliminated such a possibility.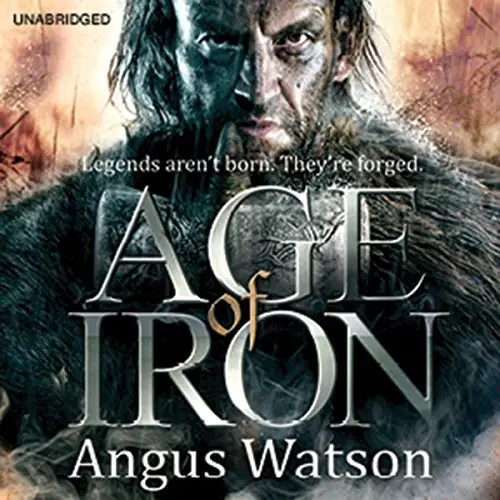 Imagine a book that pulls you into a battle from start to finish. If you love the "intense," this is a must-listen with some of the most unexpected plot twists recorded in books.
It tells the story of a mercenary who is down on his luck and traveling south to join King Zadar's army but keeps rescuing the wrong people on his way.
First, he rescues a small child who might become a burden and one of Zadar's bloodthirsty warriors with a lust for revenge. Now he is on the wrong side of the army he intended to join and of a king who had druid magic at his disposal.
Sean Barrett narrates this fantasy audiobook series with gritty tones, perfect for a bloodthirsty fantasy novel.
Final Thoughts
We gave you a dozen possibilities for finding the best fantasy audiobook series that could tickle your imagination.
They are all narrated by some of the most talented storytellers of this generation.
Have you tried listening to any of these audiobook series? Would you care sharing to us your thoughts about it?
Rafal Reyzer
Hey there, welcome to my blog! I'm a full-time blogger, educator, digital marketer, freelance writer, editor and content manager with 10+ years of experience. I started RafalReyzer.com to provide you with great tools and strategies you can use to achieve freedom from 9 to 5 through online creativity. My site is a one-stop-shop for freelance writers, bloggers, publishers, content enthusiasts who want to be independent, earn more money and create beautiful things. Feel free to
learn more about me here.