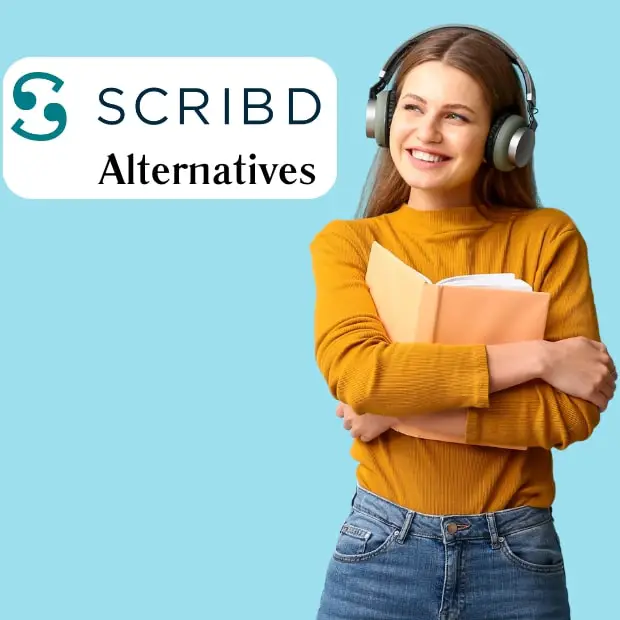 Duncan Honeyman beautifully captured the essence when he said, "Being read to is an intimate thing: a human connection at a time when many feel isolated."
Are you a traditional bookworm, an e-book enthusiast, or an audiobook aficionado? Chances are, you've stumbled upon Scribd, Inc., a giant in the world of digital libraries. But maybe Scribd isn't your perfect match. Whether it's the price point, technical glitches, or just a desire for something different, you're in luck! The digital realm is bursting with Scribd alternatives, and we've curated the best ones just for you. Dive in and discover your next reading haven!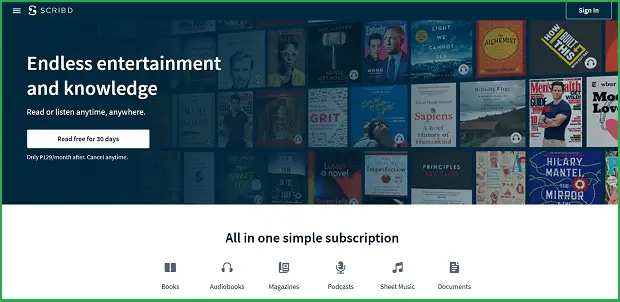 What is Scribd?
People have rightly termed Scribd as the "Netflix of books". Based in San Francisco, California, the company launched way back in 2007. It offers e-book and audiobook subscription services. Scribd includes a million titles and hosts over 60 million files on its publishing platform! The 700,000+ Scribd subscribers get unlimited access to its eBooks database. Its digital library contains eBooks, academic papers, magazines, court filings, audiobooks, sheet music, and more!
10 Best Scribd Alternatives to Know About: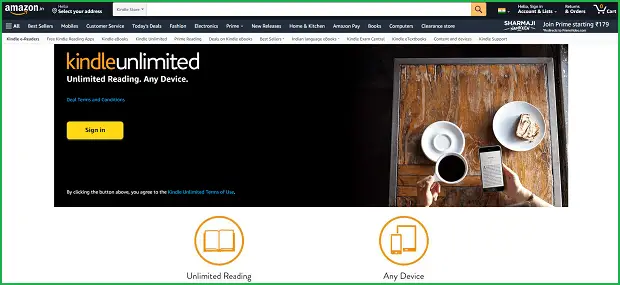 In 2014, the most renowned Amazon launched its eBook subscription. Branded as "Kindle Unlimited" it is now a major player in the industry. As their tagline states, the platform provides unlimited reading and unlimited listening on any device. You can access Kindle Unlimited not only on specific e-reader devices but on any Amazon device or Kindle app, too. The service also includes "Amazon Originals", wherein they publish unique eBooks. Unfortunately, you will not find titles from the "Big 5" publishers on Kindle Unlimited. Yes, you may not find best-selling authors or contemporary literature here. However, you will find a plethora of indie and self-published authors' content on Kindle Unlimited. If you're looking for reliable ratings, Kindle Unlimited remains undefeated. All thanks to the reading reviews posted by readers/subscribers. Pricing: It offers a 30-day free trial and the unlimited reading costs $9.99/month.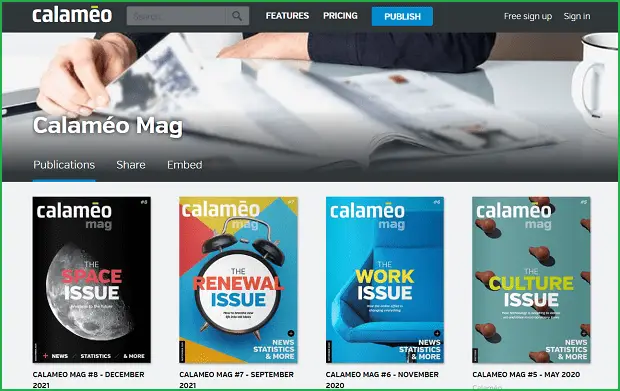 Innovated in Paris, France, Calaméo is a publishing platform for documents and magazines. You will find interactive publications, online catalogs, and digital magazines here. Calaméo believes in "Publish. Discover. Share". Subscribers get to plan for their publications with its variety-rich platform. Here, you can design publications, add/remove images/videos/texts, embed links, and more! Calaméo has a digital library where you can browse publications in electronic format. It also has a blog section that shares best practices, publishing tips, content strategy, and more! Millions of users read and share elite content on this platform. Pricing: Calaméo offers 3 subscription plans: Free; Premium ($14/month); Platinum ($49/month).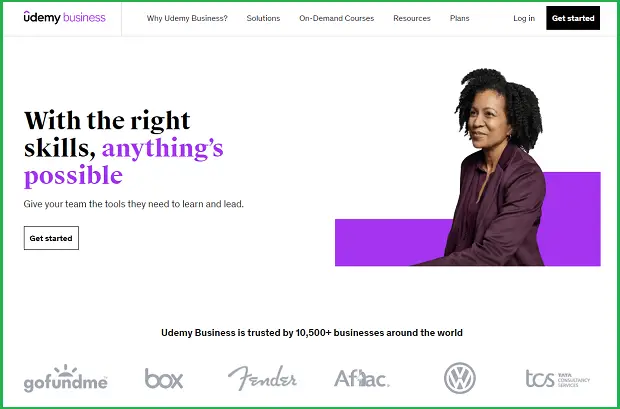 The eLearning content of Udemy Business is comparable with some of Scribd's features. Udemy offers a B2B learning solution for organizations to manage their workforce challenges. This is through leveraging Udemy's development-based training for employees. Udemy Business is an online learning platform with over 14,000 online training courses. They have over 5,000 business customers, like Pinterest and Lyft. By upskilling employees through Udemy, companies can onboard, engage, and keep their people. Pricing: Udemy for Business Team Plan – $240 per person per year (requires a minimum of 5 users). The Enterprise Plan is for firms with 21 or more people. Both these plans have an option of a 14-day trial. You can book a free trial/demo session.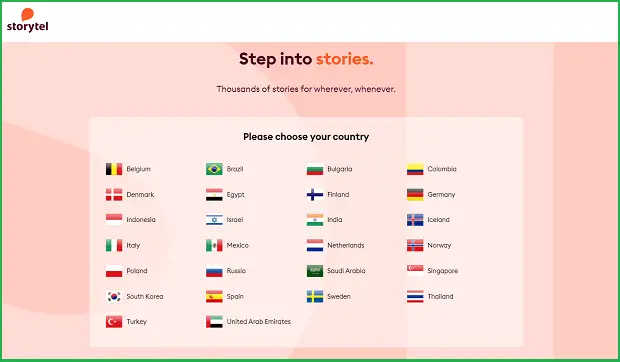 Based in Stockholm, Sweden, Storytel offers e-book and audiobook subscription services, like Scribd. It was launched in 2006 and is available in over 25 countries currently across Europe and Asia. Storytel offers over 300,000 titles! You can find book recommendations on the platform across 18 categories. These include economy & business, fantasy and sci-fi, erotica, and more! Storytel also publishes exclusive audiobooks under their "Storytel Originals". Pricing: The pricing depends on the country's selection. For example, the Select pack is available in India at INR 149 (US$1.96)/monthly. Whereas the unlimited option is available for INR 299 (US$3.94)/monthly. Both these options offer a 3-day trial.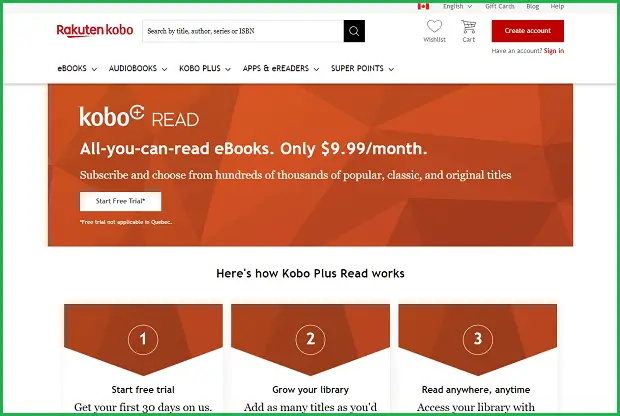 With Rakuten Kobo Inc. (Kobo), you can have access to over 6 million eBooks and audiobooks. These are available on eReaders and the Rakuten Kobo App for free. "Kobo Plus" is the eBook subscription service offered by Kobo. With this, in a month, you can read several titles of your choice for a fixed rate. Subscribers can read Kobo Plus eBooks on apps and Kobo eReaders. Pricing: They offer a 14–30-day free trial period, after which you need to pay a monthly fee to continue the service. Pricing depends on your location. For example, in Canada, it would cost you $9.99/month (CAD).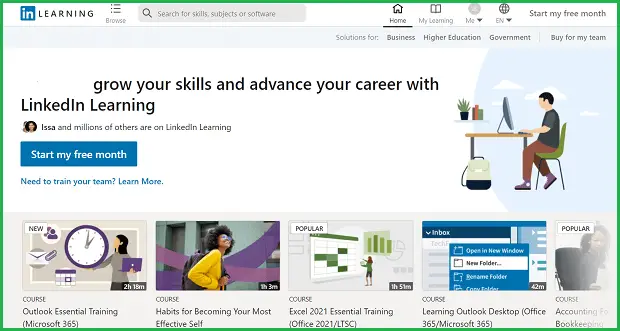 What's common between Scribd and LinkedIn Learning is the eLearning content. Formerly known as Lynda, this online learning platform hosts vast and up-to-date content to share with its users. There are over 16,000+ courses across various topics on this platform. Here, teachers/trainers share their expertise on various subjects in the form of courses/modules. Subscribers can upskill themselves by leveraging courses that focus on business, creativity, technology, and software skills. Pricing: LinkedIn Learning offers a 1-month free trial. You can either subscribe to LinkedIn Learning directly by paying @29.99/month. Or you could sign up for a Premium LinkedIn account with plans starting from $39.99/month.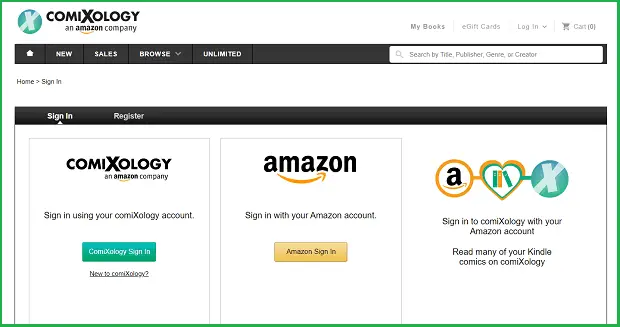 While Scribd has a comic section too, the choices may not be plenty. That's where comiXology comes in – to cater to the online comics store aficionados. ComiXology releases new comic issues every day! It is like Kindle Unlimited, except they focus on comics and graphic novels only. They are also a member of the well-established Amazon family and host a wide range of titles. If you're a fan of comics, ComiXology is something you must try out. You can browse around 25,000+ digital comics, manga, and graphic novels. The downside is, that it is only available in the US at present. Pricing: US$5.99/month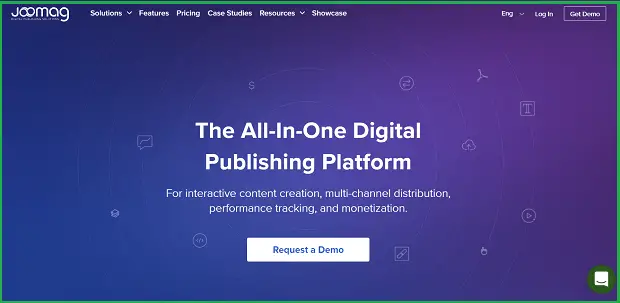 This is an all-in-one digital publishing platform. You can develop, publish, share, track, and monetize through interactive digital publications. It is a great Scribd alternative with prime tools and features that will allow you to create personal catalogs, brochures, newsletters, and digital magazines. Joomag offers solutions for all digital publications, corporate communications, content marketing, and sales-enablement requirements. Pricing:
Offers a 14-day free trial period
Start plan: USD 50/month
Scale plan: USD 400/month
Enterprise plan: Contact Joomag for pricing details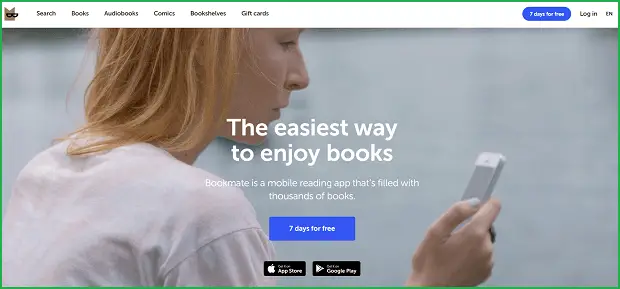 Bookmate was founded in 2010 and is currently headquartered in London. They offer a downloadable app wherein you can read and listen to books online. The Bookmate app works on Windows, Android, and iOS devices. It provides users access to thousands of books with catalogs in over 12 languages. It includes English, Swedish, Russian, Turkish, Spanish, and Ukrainian. Bookmate currently has over 3 million subscribers and over 500,000 books in its digital library. How is Bookmate different from its competitors? They allow users to navigate through their friends' bookshelves and feeds! Pricing: Unlimited reading at $9.99/month. The annual subscription costs $99.96. Both these options offer a 7-day free trial.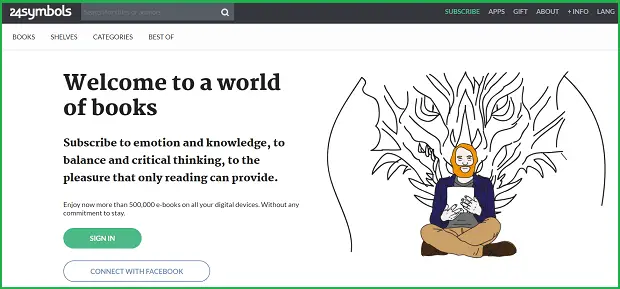 Access a world of books by subscribing to the 24symbols digital reading service. For a minimal monthly fee, you can download content and read it on any electronic media device. The app is supported by iOS, Android, and Kindle Fire and its contents can be accessed through web browsers on mobile phones, tablets, PCs, or eReaders. Subscribers can enjoy 500,000+ eBooks on any digital device of their choice! 24symbols organizes all books based on genres (romance, historical novels, comics, etc.), making them easily findable. Pricing: The 24symbols service does not offer a free trial. They have a premium subscription whereby you need to pay $8.99/month. However, they offer a discount if you purchase the yearly membership (available for $90)!
Are you ready to explore these Scribd alternatives?
Here I'd like to put out a famous quote again. "Books are no more threatened by Kindle than stairs by elevators." How true, isn't it? When audiobooks and e-books are paving the path for the future of reading, which Scribd alternative do you wish to use? Next up, you may want to check the list of the top audiobook publishers and producers in the world.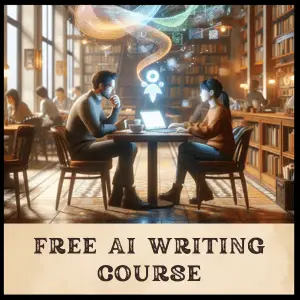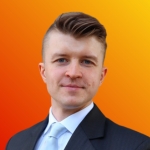 Rafal Reyzer
Hey there, welcome to my blog! I'm a full-time blogger, educator, digital marketer, freelance writer, editor, and content manager with 10+ years of experience. I started RafalReyzer.com to provide you with great tools and strategies you can use to become a proficient writer and achieve freedom through online creativity. My site is a one-stop shop for freelance writers, bloggers, publishers, and content enthusiasts who want to be independent, earn more money, and create beautiful things. Dive into my journey here, and don't miss out on my free 60-minute AI writing online course.