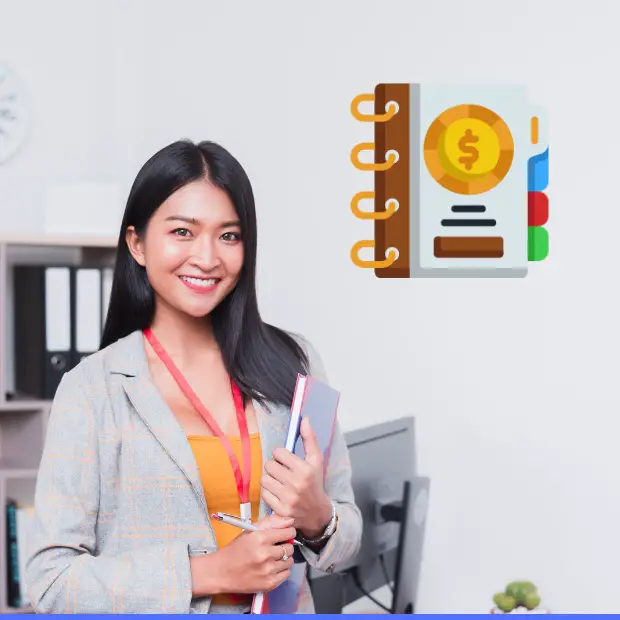 Books are still an excellent source of fresh ideas that can improve your business acumen. 
Business books, in particular, have become invaluable resources for aspiring entrepreneurs, seasoned professionals, and anyone seeking to gain insights into the dynamics of the corporate world. Behind every successful business book lies a trustworthy publishing company that plays a major role in bringing these literary gems to life. In this article, we will explore the best business book publishing houses that have made significant contributions to both the business sector and the publishing industry.
Here's the list of the best business book publishing companies:

Harvard Business Review Press is a renowned publisher that focuses on delivering cutting-edge business ideas. They offer a diverse range of books, audiobooks, and e-books, covering topics such as leadership, strategy, innovation, and entrepreneurship. They also publish books that cover specialized business topics such as Fabrication and manufacturing, Information Technology and telecommunications, and Business Consultancy. HBR Press helps authors reach a global audience by promoting their books in various channels, including their high-traffic website, social media, magazine publications, podcasts, events, and a world-class distribution system.
Headquarters: Cambridge, Massachusetts, USA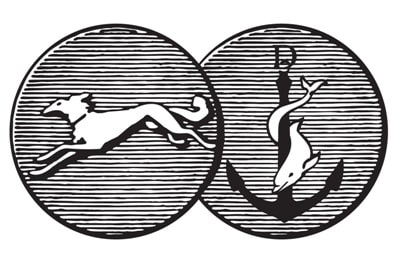 Knopf Doubleday Publishing Group, an esteemed division of Penguin Random House, is renowned for its exceptional publishing legacy, which extends to a diverse array of genres, including a notable catalog of business books by authoritative and influential authors. From industry insights to personal success stories, KDPG has established itself as a leading publisher in the business genre, offering a wealth of knowledge and expertise to professionals, entrepreneurs, and individuals interested in understanding and thriving in commerce. They also publish books in print and digital format in various categories, such as commercial and literary fiction, biography & memoir, social sciences, mystery & thrillers, true crime, poetry, graphic novels, sports writing, and many others.
Headquarters: New York City, New York, USA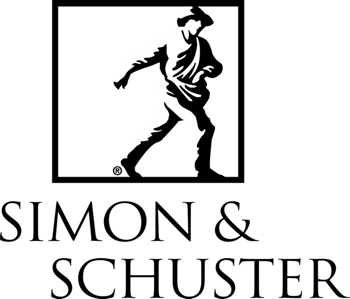 Simon & Schuster is a renowned publishing house with a strong presence in the business book market. They have published numerous bestsellers that provide valuable insights into business strategy, finance, and leadership. The company specializes in publishing high-quality books, audiobooks, and e-books that earned the trust of readers worldwide, making it a go-to source for thought-provoking and influential literature in the business realm. S&S is also one of the Big 5 Publishing Houses, so, it goes without saying that they also produce books, ebooks, and audiobooks in a wide range of literary categories. It includes biography & memoir, health & wellness, children's picture books, young adult novels, science fiction, true crime, romance, cooking, new poetry, short story collections, and a lot more.
Headquarters: New York City, New York, USA

McGraw-Hill Education has a rich history of publishing educational and business resources. They offer a wide array of educational books that cater to both academic and professional audiences. Under their professional category, they publish business titles along with other nonfiction topics such as engineering, medical, computing, and test prep. With their commitment to delivering high-quality content, McGraw-Hill Education has become a trusted name in both the publishing industry and education. They also offer comprehensive Interactive Solutions that can be accessed on and off campus and on any internet-enabled device.
Harriman House is an independent publishing house specializing in books on finance, investment, professional development, and business. As one of the biggest business book publishers in the globe, they can offer a diverse range of business titles that cater to both professional and individual investors. Harriman House is known for publishing nonfiction books that provide practical insights, analysis, and strategies for navigating the complex world of finance, trading, and business. They cover subjects such as personal finance, stock market investing, economics, online business, small business, and professional guides.

Berrett-Koehler Publishers is a niche publisher that focuses on business and professional development books. They offer thought-provoking business titles that challenge conventional wisdom and inspire change in a wide range of topics that include management, human resources, social responsibility, transformation, workplace satisfaction, and more. The company is committed to publishing socially responsible books that open up new spaces for new ideas to grow and become catalysts for significant positive changes. They are not just about helping writers become published authors, they want them to make a difference in their community and other people's lives.

HarperCollins Leadership is an imprint of HarperCollins Publishers, specializing in business and personal development titles. They offer non-fiction books that empower readers to achieve their goals and unlock their entrepreneurial or professional potential. The company has a glowing reputation for publishing influential books by established thought leaders and emerging voices. A lot of them are certified New York Times bestsellers and Wall Street Journal bestsellers. They tackle subjects such as growing your business, increasing your sales, and implementing effective marketing. Some of the most renowned bestselling authors in their fold are John C. Maxwell, Donald Miller, Brian Tracy, Rachel Hollis, and Candace Nelson.
Headquarters: Nashville, Tennessee, USA
Wiley has been in the publishing business for over two centuries now and still not showing any signs of slowing down. That's over 200 years of contributing to the increase of knowledge and discovery, powering education, and equipping the workforce. This global publisher has published titles on every topic you can think of in business and finance, including leadership, ethics, entrepreneurship, management, consultancy, self-help, marketing, technology, investing, and sales. They are known for their authoritative books that provide practical advice and actionable insights for professionals. Wiley also publishes textbooks and lifestyle books in a wide range of subjects including Medicine, Nursing and Dentistry, Law and criminology, Social Sciences, Earth & Space Science, Arts & Architecture, Physics & Astronomy, and Education.
Headquarters: Hoboken, New Jersey, USA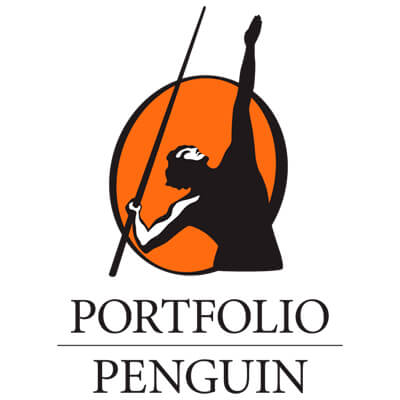 Portfolio/Penguin is a merger of two prominent imprints—Portfolio, which specializes in business and economics books, and Penguin, known for its diverse and extensive range of literature, including children's books. It is a part of the Penguin Random House group, one of the biggest publishing houses on the planet. They print or digitally publish works by renowned authors, executives, and industry leaders. Their books cover a wide range of topics, including leadership, management, technology, biography, investigative journalism, and personal development, providing readers with valuable insights and practical strategies.
Headquarters: New York City, New York, USA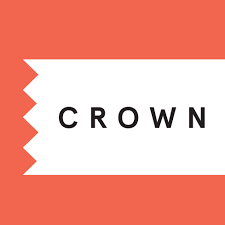 The Crown Publishing Group, a prominent imprint under Penguin Random House, is a go-to destination for exceptional business books, with a strong focus on entrepreneurship, economics, leadership, sales & marketing, and personal development. They meticulously curate a catalog featuring influential authors, thought leaders, and experts who write about their expertise, strategies, and practical insights to help readers navigate the complex world of business and thrive in their professional endeavors. The company also publishes great books in various genres such as memoirs, biography, art, history, humor, politics, health, cooking, short story, and many others. TCPG only accepts manuscript submissions through a literary agent.
Allen & Unwin is an award-winning publishing house with a notable reputation for delivering a diverse range of exceptional books, including an impressive collection of business titles. The company won the "Publisher of the Year" award fourteen times and is one of Australia's biggest and most influential business book publishers. Their business book category encompasses a wide array of topics, spanning entrepreneurship, management, leadership, marketing, finance, and more. The publishing house collaborates with renowned authors, industry experts, and thought leaders to provide readers with practical advice, cutting-edge strategies, and valuable insights. A&U publishes an average of 250 books a year in children's & young adults, literary fiction, and nonfiction titles.
Headquarters: Sydney, Australia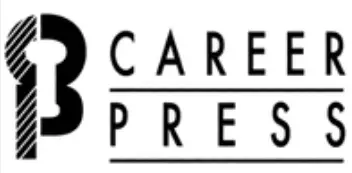 Career Press is an imprint of Red Wheel/Weiser, specializing in books about business, career development, personal growth, and professional success. They focus on providing practical, and actionable guidance and resources that empower individuals to excel in their chosen paths and navigate the ever-changing job market. CP publishes titles across various disciplines, including self-help, entrepreneurship, leadership, finance, management, job-seekers guide, and more. Their books are written by experienced authors, industry experts, and thought leaders who offer valuable insights, strategies, and practical advice. They are also known as a leading publisher of new-age literature, particularly on topics like mindfulness & meditation, mysticism, spirituality, UFOs and extraterrestrials, ancient mysteries, supernatural, and the like.
Headquarters: Franklin Lakes, New Jersey, USA

Forbes Books is a distinguished publishing imprint under Forbes Media, a renowned global media company known for its authoritative coverage of business, finance, and entrepreneurship. They provide a platform for entrepreneurs, business leaders, and thought leaders to share their insights, expertise, and success stories with a wide audience. Through its collaboration with accomplished authors and industry experts, FB produces a collection of high-quality titles focused on various aspects of business, leadership, personal finance, and innovation. This publisher has a reputation for creating exceptional visibility for authors, as well as opportunities for amplifying their message through Forbes' trusted platforms, including Forbes magazine, Forbes.com, and Forbes events.
Headquarters: Charleston, South Carolina, USA

Apress is a prominent and well-respected publishing company that specializes in technology books for businesses, professionals, and enthusiasts. They help readers develop practical technical knowledge and skills in programming, software development, data science, artificial intelligence, web development, cybersecurity, and more. Their titles are authored by experts in their respective fields, ensuring that readers have access to accurate and up-to-date information on the latest trends, technologies, and best practices in the tech industry. The company's catalog includes books suitable for both beginners and advanced professionals, providing comprehensive resources for self-help skill development, problem-solving, and staying ahead in a rapidly evolving tech landscape.

Entrepreneur Press is a publishing imprint of Entrepreneur Media, Inc. It specializes in providing valuable resources for entrepreneurs, small business owners, and aspiring business leaders. Their books are authored by experienced entrepreneurs, business professionals, and industry experts who have achieved notable success in their respective fields. These authors bring their expertise and firsthand experiences to provide readers with practical guidance, self-help tips, and inspiration. They provided submission details for business book proposals on their website. Among their requirements are a book overview, sample chapters, author bio, marketing strategy, and detailed table of contents.
Headquarters: Irvine, California, USA
Submission Guidelines: Check their website's landing page.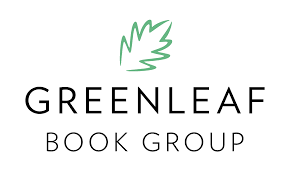 Greenleaf Book Group is an independent publisher and book distributor known for its commitment to authors and thought leaders. As a hybrid publisher, they offer a unique blend of traditional publishing expertise and author-centric services to bring exceptional books to the market. Greenleaf specializes in publishing nonfiction books across various genres, including business, memoirs, health, self-help books, and more. Their focus on quality, creativity, and originality sets them apart, ensuring that each book they publish makes a meaningful impact on readers. Their publishing services range from creating book manuscripts to design, marketing, branding, media outreach and promotion, and distribution.
Headquarters: Austin, Texas, USA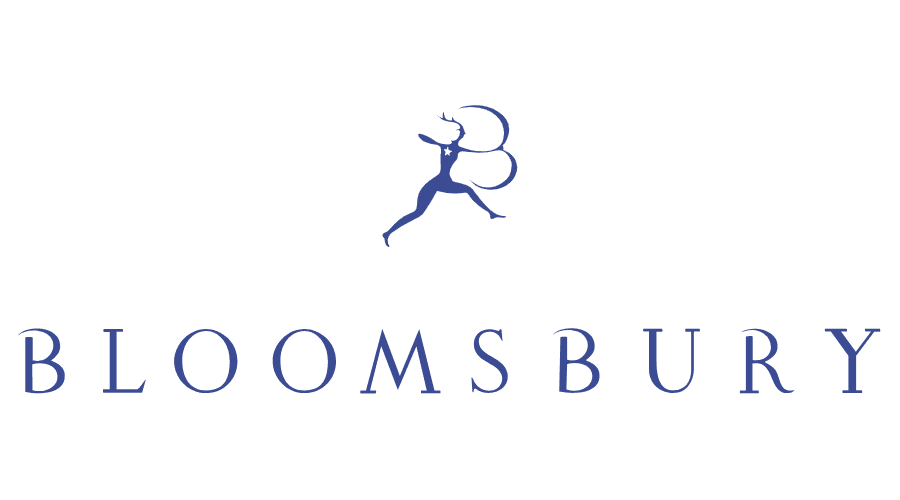 Bloomsbury Publishing is a globally recognized publishing house that encompasses a diverse range of fiction and nonfiction works. They have been in the publishing business for over three decades and have become synonymous with quality literature that promotes intellectual and creative excellence. Their catalog spans multiple genres, including literary fiction, children's literature, academic publications, and non-fiction works covering areas such as business, economics, management, Biblical studies, history, politics, self-help, science, arts, short stories, humanities, and more. Their books are meticulously curated, ensuring a mix of established and emerging authors who bring unique perspectives and compelling narratives to their readers.
Dundurn Press is a highly esteemed Canadian publishing company that not only celebrates Canadian voices and stories but also offers a notable selection of business information titles. These books cover areas such as entrepreneurship, leadership, management, finance, marketing, and more. With a legacy spanning over 40 years, the company has established itself as a leading publisher of literary fiction, non-fiction titles, and children's books. The company's catalog encompasses a wide range of genres, including historical fiction, mystery, memoirs, biographies, true crime, women's fiction, politics, science fiction, and a lot more. They also publish poetry and investigative prose on topics such as human rights, social justice, and other contemporary issues.
Headquarters: Hamilton, Ontario, Canada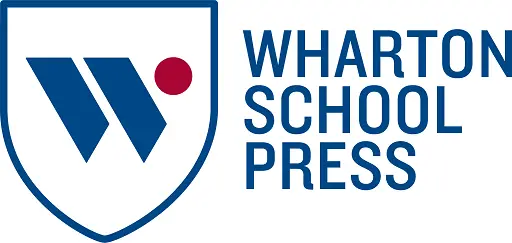 Wharton School Press, affiliated with the esteemed Wharton School of the University of Pennsylvania, is a renowned scholastic publisher specializing in business and management literature in print and digital forms. With its strong connection to one of the world's top business schools, the press offers a wealth of award-winning, authoritative, research-driven, and practical books for professionals, executives, and aspiring business leaders. Their catalog covers a wide range of topics, including finance, marketing, entrepreneurship, leadership, strategy, innovation, and more. Each book is written by leading faculty members, industry experts, and accomplished practitioners, each one a talented author in their own right.
Headquarters: Philadelphia, Pennsylvania, USA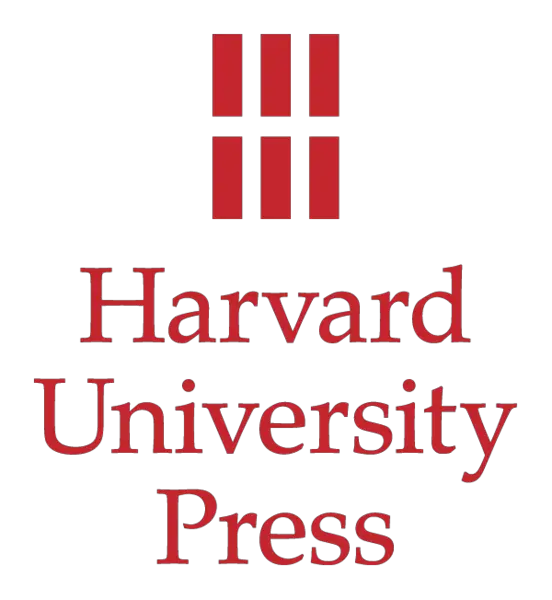 Harvard University Press is one of the most esteemed academic publishers in the world. Founded in 1913, the press has been instrumental in disseminating groundbreaking scholarly works across a wide range of disciplines, encompassing business, the humanities, social sciences, natural sciences, law, and more. Their catalog includes works by renowned scholars, leading experts, and emerging voices, ensuring a diverse range of perspectives and topics. They also provide opportunities for new authors who can write profound insights into specific subject areas and tackle relevant societal issues. The press is particularly esteemed for its publications in fields such as history, philosophy, literature, political science, economics, and cultural studies.
Headquarters: Cambridge, Massachusetts, USA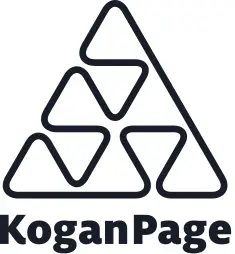 Kogan Page is a respected and award-winning independent publisher specializing in business and professional development books. With a rich history spanning over 50 years, the company has established itself as a trusted source of high-quality publications that empower professionals and organizations across various industries. Their catalog covers a wide range of topics, including management, leadership, marketing, human resources, finance, accounting, supply chain, entrepreneurship, and more. They produce books in print (hardcover or paperback), audiobook, and ebook formats. Their books are authored by experienced industry practitioners, thought leaders, and experts who offer practical insights, innovative strategies, and cutting-edge knowledge to help readers succeed in their respective fields.

Thames & Hudson Australia is a renowned and esteemed publisher specializing in business & advertising, art & design, architecture & landscape, fashion & textile, and everything else about visual culture. It started as a small press in 1949, T&H Australia has grown into a global business, with offices in New York, London, Paris, and Hong Kong. With a keen eye for exceptional visuals and engaging narratives, their publications are meticulously curated, offering readers a rich and immersive experience. The publisher's commitment to excellence is evident in the quality of its books, which feature lavish illustrations, insightful commentary, and comprehensive research.
Headquarters: Melbourne, Australia

Roli Books is a renowned publishing house based in India that produces a wide range of books in print and digital forms across various genres, including business, creativity, and self-help. They also publish literary fiction, women's fiction, and a gamut of non-fiction titles in subjects such as architecture, art, politics, history, current affairs, performing arts, etc. With a legacy spanning over four decades, they established themselves as a leading publisher not only of trade books, but of high-quality coffee table books, illustrated volumes, travel guides, and literature that beautifully capture the essence of India. Their publications often combine stunning visuals with rich storytelling, offering readers a captivating journey through India's diverse landscapes, traditions, and heritage.
Headquarters: New Delhi, India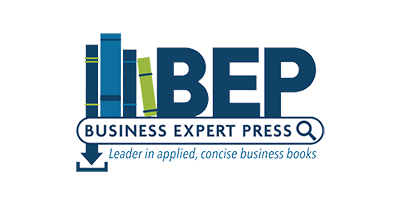 Business Expert Press is one of the few business book publishers that specializes in concise and practical business books for professionals and students. They've been publishing books that cover various aspects of business, such as management, finance, marketing, small business operations, and more since 2008. By concentrating on concise and actionable titles that distill complex business concepts into accessible and practical insights, they provide valuable knowledge and tools that can be applied directly in real-world scenarios to a wider audience. Most of their books are authored by experienced business practitioners, industry experts, and esteemed academics who bring a wealth of expertise and practical wisdom to their work.
Headquarters: New York City, New York, USA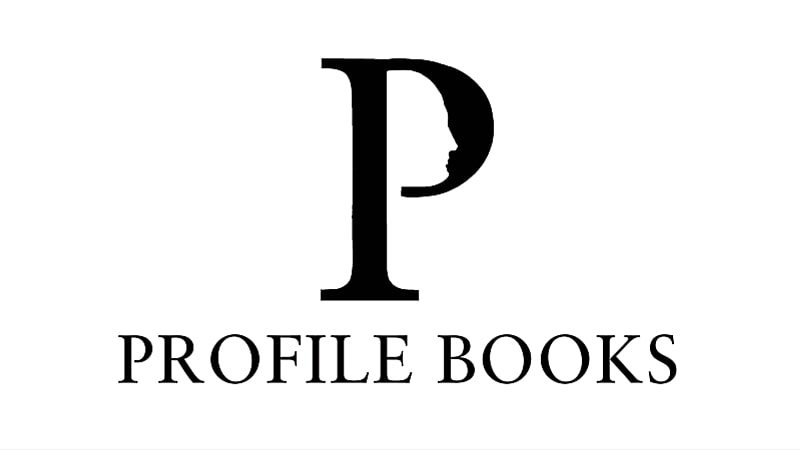 Profile Books was founded by Andrew Franklin and Stephen Brough in 1996. Their acquisition of HarperCollins UK business book list in 2002 solidified their stake in the business book market. They do, however, publish other quality titles that captivate readers across various subjects and genres. They published books under the Economist Books imprint, on a wide range of topics, including biography, history, politics, science, health, current affairs, psychology, travel, and popular culture. Their publications are characterized by meticulous research, compelling storytelling, and a commitment to intellectual depth. offering readers a diverse array of thought-provoking and enlightening perspectives.
Headquarters: London, UK
Submission Guidelines: NA, course your inquiries through the contact page on their website.
Final Thoughts
The business book publishers mentioned in this article play a crucial role in bringing insightful, informative, and transformative business books to readers worldwide. Every book published by these companies is carefully chosen and perfected through a time-tested process. Whether it's through publishing works by renowned thought leaders or supporting emerging voices, these publishing companies have fostered a culture of knowledge sharing and intellectual growth.
Rafal Reyzer
Hey there, welcome to my blog! I'm a full-time blogger, educator, digital marketer, freelance writer, editor and content manager with 10+ years of experience. I started RafalReyzer.com to provide you with great tools and strategies you can use to achieve freedom from 9 to 5 through online creativity. My site is a one-stop-shop for freelance writers, bloggers, publishers, content enthusiasts who want to be independent, earn more money and create beautiful things. Feel free to
learn more about me here.