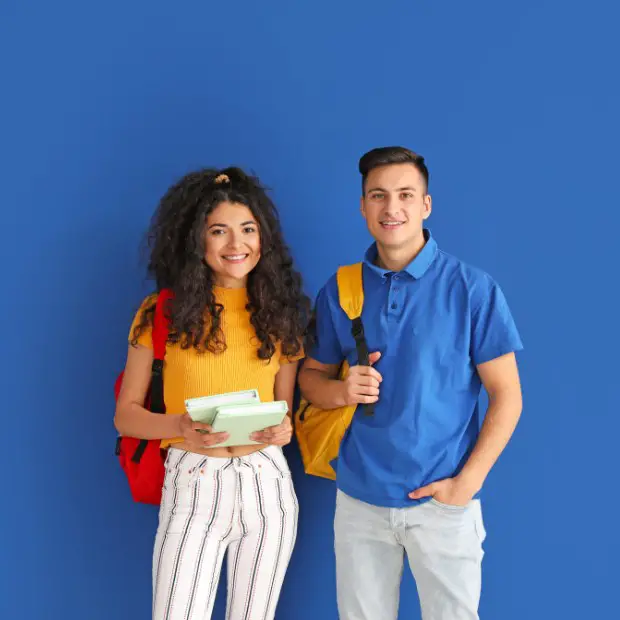 Finding the right young adult publishing house for your enticing novel or nonfiction manuscript might be tricky.
That's why I created this updated database of companies with open submissions policies. Please note that their approach may change quickly and sometimes there's just a short submission window open for prospective authors. Below each description, you'll find a link to the submission guidelines, so you know exactly what to expect before hitting "send." The list is sorted based on the level of influence each publisher has on the YA genre. You might also find value in exploring my extensive list of over 3,000 publishing companies.
Here are the most notable YA publishers: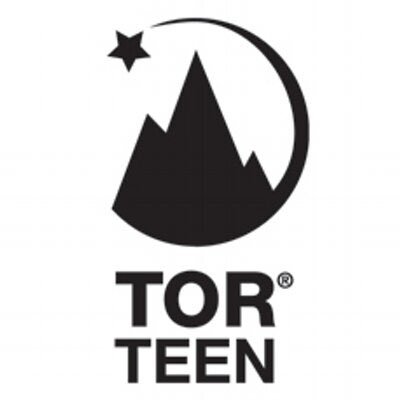 Founded in 2003, Tor Teen is a leading imprint for young adult fiction, particularly in the realms of science fiction, fantasy, and general fiction. With a catalog featuring bestselling and critically acclaimed authors such as Cory Doctorow, Brandon Sanderson, and Susan Dennard, the imprint consistently garners starred reviews and makes appearances on educators' reading lists and the New York Times bestseller list. Boasting nine acquiring editors on the lookout for fresh voices, the company offers a robust platform for new talent aiming to captivate the ever-expanding young adult market. Their diverse portfolio ranges from queer coming-of-age stories like TJ Klune's "The Extraordinaries" to timely, thought-provoking tales such as Naomi Kritzer's "Catfishing on CatNet," which delves into online privacy and artificial intelligence. Submission guidelines.

Entangled Teen is a dynamic young adult imprint that specializes in delivering the kind of high-stakes, romantic tales that young audiences—and those young at heart—can't get enough of. Known for its dual publishing approach, which includes both digital-first and traditional routes, Entangled Teen is eager to publish works that span a wide array of romantic sub-genres, including contemporary, science fiction, paranormal, fantasy, historical fiction, and even romantic thrillers. They are specifically on the hunt for high-concept plots featuring 16-19-year-old protagonists, making it a go-to publisher for both new and established authors aiming for crossover appeal. With a flexible word count range of 70,000 to 120,000 words (except for contemporary romance, which they prefer to cap at 90,000 words), and an inclusive policy welcoming M/F, M/M, F/F, and multicultural characters, the company is uniquely positioned to bring fresh voices to the young adult market. Submission guidelines.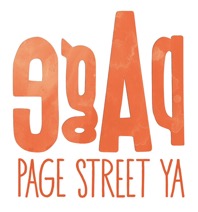 Page Street Publishing stands out not only for its commitment to publishing compelling young adult fiction across genres but also for its ongoing dedication to diversity and inclusion, both within its workforce and its roster of authors. Targeting manuscripts of 60-90K words featuring protagonists aged 15-18, Page Street welcomes a wide array of genres from fantasy to mystery and asks that submissions include a one-page query outlining the book's pitch, word count, and classification, as well as an author bio. The publisher is proactive in its outreach to marginalized creators and has put systems in place to attract candidates of color and from the LGBTQ+ community among other diverse backgrounds. This conscientious approach to staffing and content selection reflects the publisher's commitment to being a progressive force in the publishing industry. They accept submissions via email, and there's room for both agented and un-agented manuscripts, making it an accessible and attractive option for authors. Submission guidelines.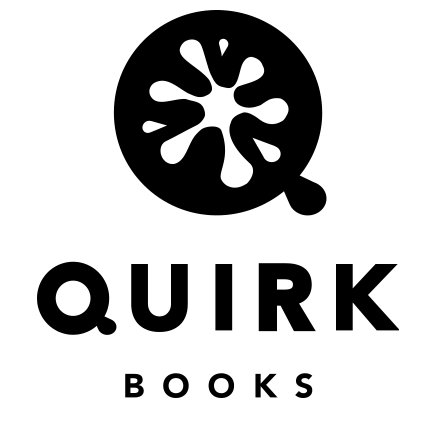 Quirk Books, founded in 2002 and headquartered in Philadelphia, has carved a unique niche in the publishing world with its curated collection of unconventional, high-concept books across a myriad of genres, aimed at both adult and young readers. Distributed globally by Penguin Random House, Quirk is known for its innovative packaging and titles designed to stir conversations, such as the blockbuster "Miss Peregrine's Home for Peculiar Children" and the iconic "Pride and Prejudice and Zombies." Their Senior Editor, Alex Arnold, is keen on discovering distinct voices in YA/New Adult, middle grade, and picture books. She has a special affinity for psychological thrillers, socially-conscious horror, queer rom-coms, and Gothic settings in YA, while in middle grade, her interests include magical realism and issues like climate change. Across all categories, Quirk Books is particularly on the lookout for diverse and underrepresented voices, narrative experimentation, and stories that spotlight friendships and unconventional family dynamics. Submission guidelines.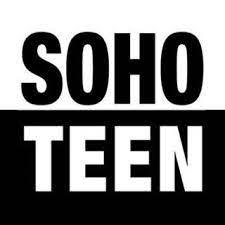 Established in 2013 as an imprint of Manhattan-based independent publisher Soho Press, Soho Teen has evolved from its roots in YA mysteries and thrillers to include novels focused on adolescent identity and self-discovery, often with inventive narrative structures. With an intentionally limited list of 7-10 titles per year, Soho Teen is selective but diverse in its offerings, featuring an eclectic mix of voices from celebrated YA authors to filmmakers, screenwriters, and debut talents. Part of a larger independent publishing company umbrella that produces 80-90 titles annually across multiple imprints, including Soho Crime known for international crime fiction, Soho Teen benefits from the parent company's reputation for bold literary voices and award-winning selections. This makes it a compelling platform for authors seeking a boutique publishing experience within a broadly influential framework. Submission guidelines.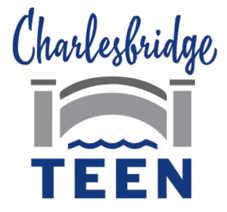 Charlesbridge Teen, an imprint of Charlesbridge Publishing, focuses on producing high-quality young adult fiction and nonfiction with an emphasis on creating lifelong readers and learners. Catering to ages 12 and up, their offerings range from chapter books and novels to thematic titles in areas such as art, history, and social studies. They are particularly interested in diversifying the voices in children's literature, actively seeking submissions from BIPOC (Black, Indigenous, and other People of Color) authors and other traditionally underrepresented perspectives. Besides fiction, their nonfiction titles often delve into subjects like nature, science, and the arts. Charlesbridge Teen is a digital-only submission platform and advises prospective authors to familiarize themselves with their catalog to gauge suitability before submission. Submission guidelines.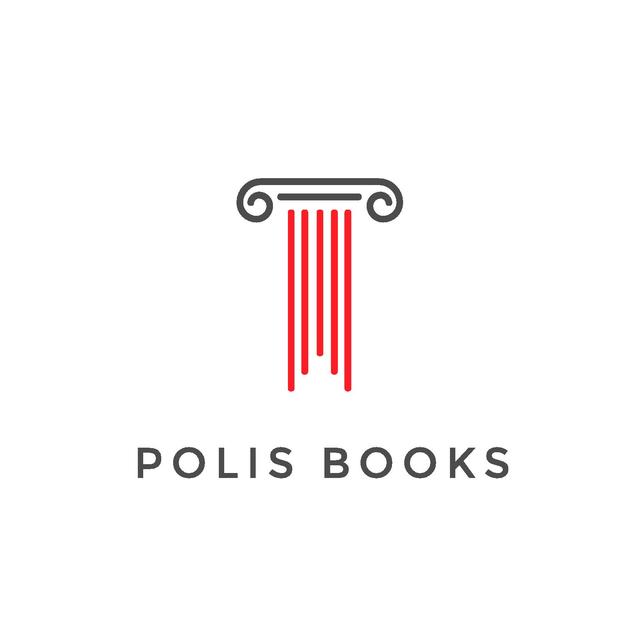 Founded in 2013, Polis Books is an independent publisher that strives to combine the efficiency and innovation of an indie press with the distribution reach of a major publisher. It publishes a wide range of genres, including mystery, thriller, fantasy, and young adult, among others. They also operate Agora, an imprint specializing in crime fiction from diverse perspectives. Polis offers advances against royalties, handles all aspects of a book's publication from cover design to marketing, and distributes titles through Publishers Group West/Ingram, ensuring wide availability across multiple platforms and retailers. The company accepts unsolicited submissions in various genres but does not publish stand-alone novellas or short stories. Submission guidelines.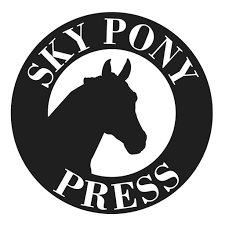 Sky Pony Press is the children's imprint of Skyhorse Publishing, launched in fall 2011 intending to cater to a diverse range of young readers' interests. The imprint publishes a wide variety of children's literature including fiction, picture books, educational materials, and novelty books, as well as reissuing well-loved classics. Sky Pony values originality and freshness, open to all genres and styles for picture books, chapter books, middle grade, and YA fiction and nonfiction. Their submission process is digital, and they encourage prospective authors to email their queries and manuscripts for consideration. Submission guidelines.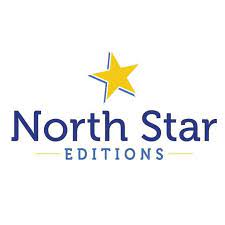 North Star Editions, Inc. is a privately owned publishing company focused on cultivating a lifelong love of reading among children and young adults. The company publishes under various imprints, including Flux for young adult fiction and Jolly Fish Press for middle-grade fiction, while also distributing juvenile nonfiction through imprints like Focus Readers, Little Blue Readers, Press Box Books, Apex, and NSE Classroom. Open to submissions in specific genres, North Star Editions also offers work-for-hire opportunities and editorial internships aimed at training the next generation of industry professionals, particularly encouraging applicants from marginalized backgrounds. Submission guidelines.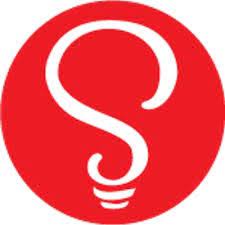 Sourcebooks Fire is a young adult imprint of Sourcebooks, an independent, women-led publishing house. Dedicated to producing high-quality fiction and nonfiction that authentically represent the diverse experiences of teenagers, the company covers a range of genres including romance, humor, drama, mystery, suspense, and action. While currently closed to un-agented submissions, they make exceptions for works that promote diversity, equality, and inclusion. The parent company, Sourcebooks, champions innovation, and inclusivity, using data-driven approaches to adapt to the evolving publishing landscape, all while maintaining the core belief that "Books. Change. Lives." Submission guidelines.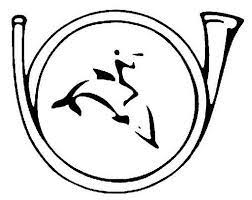 Clarion Books is an imprint focused on juvenile fiction, covering a broad age range from 0 to 17 years. With a diverse portfolio of categories that include girls & women, interactive adventures, media tie-ins, action & adventure, and mysteries & detective stories, Clarion Books offers multiple formats such as paperback, board books, e-books, and hardcover. Known series under this imprint include Carmen Sandiego and Curious George, providing readers with a variety of choices that cater to their interests and age group. The imprint is part of HarperCollins, which generally does not accept unsolicited submissions. Submission guidelines.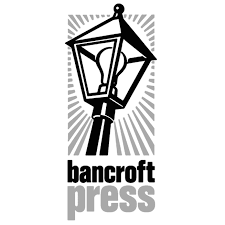 Bancroft Press is a unique independent publishing house that has thrived for over two decades without adhering to a specific niche or genre. Operating under the principle of "Publish What You Love," the company's diverse catalog includes titles ranging from literary and commercial fiction to non-fiction works on finance, sports, history, and more. Although they have not ventured into children's fiction or poetry, they remain open to all topics that they believe are well-executed and make an important societal contribution. Their submission guidelines are broad, welcoming trade fiction and non-fiction that align with their eclectic taste. Submission guidelines.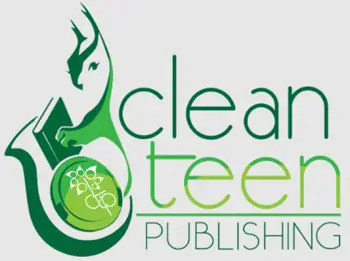 CTP Publishing, formerly known as Clean Teen Publishing, has evolved to include multiple imprints like Crimson Tree Publishing for New Adult Stories and Changing Tides Publishing for Romance. Now unified under the CTP Publishing banner, the company focuses primarily on upper Young Adult and New Adult novels across all genres, with a special interest in paranormal-based romance. They have transitioned to biannual submissions and prefer series with at least three planned books. The company prides itself on its eclectic roster of authors and encourages reader interaction through various social media platforms. Submission guidelines.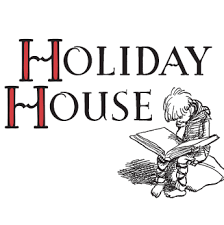 Holiday House is a distinguished American publisher specializing exclusively in children's and young adult books. Established in 1935, the company is renowned for producing quality hardcover fiction and nonfiction titles, including the award-winning I Like to Read® series for emerging readers. Notably, Holiday House introduced its first imprints, Margaret Ferguson Books and Neal Porter Books, in 2018 and maintains a commitment to publish works that entertain, educate, and enlighten young readers. They accept electronic submissions and focus on traditional formats, explicitly excluding mass-market types like pop-ups, activity books, and AI-generated content. Submission guidelines.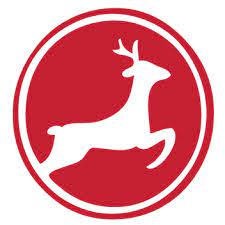 Red Deer Press is a Canadian publisher specializing in upscale children's picture books, juvenile and young-adult fiction, as well as adult fiction and non-fiction. Originally affiliated with Red Deer College and founded in 1975 as a poetry publisher, the company expanded its focus in 1985 and later moved to its current location in Leaside, Ontario, under the ownership of Fitzhenry & Whiteside Limited. Notably the past few years, Red Deer Press has garnered numerous awards including the Governor General's Literary Awards, and maintains a commitment to Canadian talent, producing books for both national and international markets. The publisher accepts children's book manuscripts through regular mail and emphasizes quality and originality in all genres. Submission guidelines.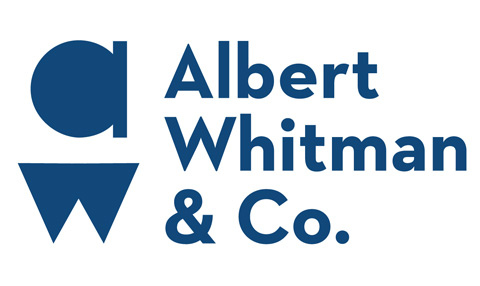 Albert Whitman & Company is an independent publisher that has been creating children's books since 1919 with a mission to educate and empower young readers. The company values ethical decision-making and community engagement, aiming to publish stories that promote empathy, inclusion, and personal responsibility. Albert Whitman & Company is particularly interested in young adult fiction targeting ages 12-18, with manuscripts up to 70,000 words. Queries should be sent via email and must include a brief pitch, short bio, comparative titles, and the full manuscript attached as a Word document or PDF. The company prides itself on being large enough to impact the industry while maintaining a close-knit, caring work environment. Submission guidelines.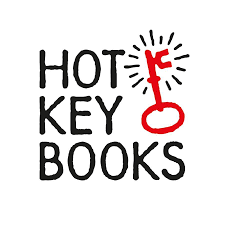 Hot Key Books is an award-winning imprint specializing in original and thought-provoking teen and young adult fiction that sometimes also resonates with adult audiences. Known for its boutique list of titles, the imprint focuses on original voices and bold storytelling across various genres. While Hot Key Books has been a leader in the YA market for over a decade, it emphasizes the representation of authentic, inclusive, and diverse voices in speculative fiction. Unfortunately, they do not accept unsolicited manuscripts and advise prospective authors to seek agent representation for submissions. Submission guidelines.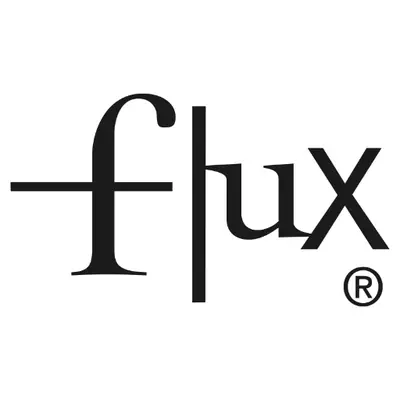 Flux is a Minnesota-based independent book publisher specializing in young adult fiction that aims to empower, inspire, and offer fresh perspectives. Launched in 2006 is committed to publishing extraordinary and unique narratives across all genres of novel-length YA fiction. The imprint provides a comprehensive publishing package for each book, including editing, design, and worldwide distribution. Flux books are available through all major online retailers and the imprint's website. While they welcome submissions from both authors and agents, they strictly focus on well-crafted Young Adult submissions, which can be submitted electronically according to their guidelines. Submission guidelines.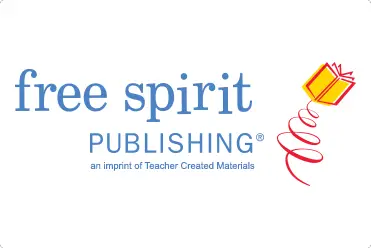 Free Spirit Publishing, an imprint of Teacher Created Materials since 2021, has been dedicated since 1983 to providing children, teens, and the adults who care for them with resources for social and emotional development. Founded by former teacher Judy Galbraith, the publisher offers a range of practical, solution-focused books under its Self-Help for Kids® and Self-Help for Teens® lines, covering challenging topics like neurodiversity, mental health, and bullying. They also publish Free Spirit Professional® books for educators, complementing their children's line to provide a holistic offering. They are especially keen on uplifting diverse voices, and their books cater to a broad age range, from infants to 18-year-olds, across various categories like Social and Emotional Learning (SEL), gifted & special education, and bullying prevention. Submission guidelines.

Founded in 1975 by Michael and Karen Braziller, Persea Books is an independent, literary publishing house based in New York City. With a focus on works of high literary merit and relevance, Persea publishes a diverse range of genres including teen fiction, poetry, fiction, essays, memoirs, biographies, and revived classics. Notable for amplifying contemporary issues through individual experiences, the publisher's list is rich in the diversity of American literature, featuring works from Native American authors to modern voices, as well as translations. Their Young Adult program and a series of literary anthologies complement a portfolio that aims to introduce fresh, enduring voices. They welcome email queries for literary fiction, creative nonfiction, and other genres, specifically avoiding genre fiction and self-help books. Submission guidelines.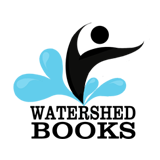 Watershed Books is a Christian fiction publisher focused on stories that target a teenage audience aged 14 to 19 but aim to have a broader appeal. With word counts ranging from 25,000 to 65,000, the publisher seeks works in genres such as action-adventure, mystery, romance, sci-fi, fantasy, and coming-of-age, among others. Centered on layered, three-dimensional protagonists who experience spiritual growth, Watershed's stories explore life through the lens of faith without being preachy. While the settings can be contemporary, historical, or futuristic, the storylines often include sensitive topics like drug use and peer pressure but always adhere to a faith-based perspective and avoid profanity or adult-only themes. Submission guidelines.

Speaking Volumes Live Literature Productions, founded by Sharmilla Beezmohun, Sarah Sanders, and Nick Chapman, is a UK-based organization dedicated to elevating diverse voices in the literary world. Born out of their earlier work at International PEN and inspired by author Pauline Melville, the team at Speaking Volumes focuses on curating a wide range of literary events, including the UK poetry tour of Poetry Parnassus and the groundbreaking Breaking New Ground initiative. Launched in partnership with BookTrust and Pop Up Projects, Breaking New Ground celebrates British writers and illustrators of color in children's literature, distributing educational booklets to schools and key industry figures to foster opportunities and greater representation in the field. Submission guidelines.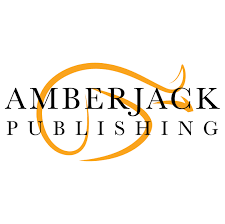 Amberjack Publishing, acquired by Chicago Review Press in 2019, specializes in commercial and literary fiction for both adult and young adult audiences. Focused on empowering women's voices and stories, the publisher offers a range of genres and tackles bold narratives that resonate with readers. With titles like "All These Sunken Souls," a Black horror anthology, and "Pas de Don't," a romantic comedy set in the professional ballet world, Amberjack seeks high-quality, impactful works. It welcomes proposals for nonfiction across various subjects including pop culture, history, and feminism, among others, and outlines a detailed submission process for prospective authors. Submission guidelines.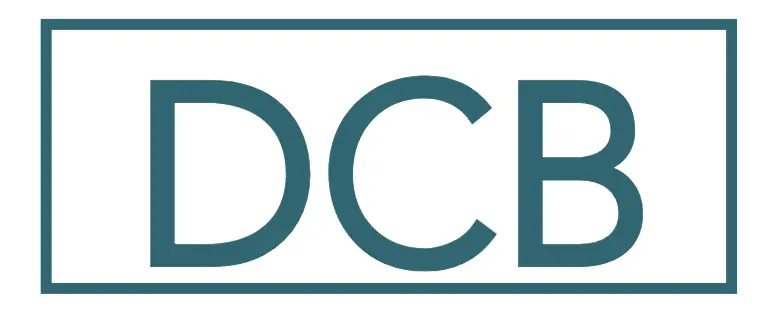 DCB, an imprint of Cormorant Books, is a small independent publisher specializing in fiction and non-fiction for middle-grade and young adult readers, as well as children's picture books. Committed to publishing high-quality literature that fosters intellectual growth and lifelong learning, DCB exclusively publishes Canadian authors and encourages submissions from diverse and marginalized groups, including Indigenous writers and those from the LGBTQ2S+ community. They ask for complete manuscripts, along with a brief synopsis and author bio, and are currently open to electronic submissions. Submission guidelines.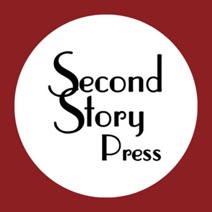 Founded in 1988, Second Story Press is a Canadian feminist publishing house committed to books that champion social justice, human rights, and equality, with a special focus on strong female characters. With a catalog that includes adult, young adult, and children's titles in both fiction and nonfiction, the press seeks to publish fiction that amplifies diverse and traditionally underrepresented voices. While the majority of their authors are Canadian citizens or permanent residents living in Canada, Second Story Press accepts un-agented submissions that align with their mission but does not publish poetry, short story collections, traditional romance novels, or books with anthropomorphized animals. Submission guidelines.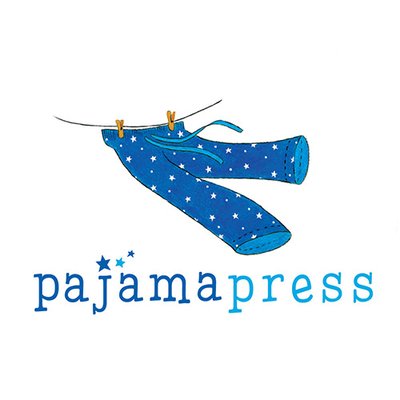 Founded in 2011, Pajama Press is a Canada-based literary press specializing in children's and young adult titles across a variety of genres, including picture books, early chapter books, middle-grade and young adult novels, as well as literary non-fiction. The publisher places a strong emphasis on diverse stories and is particularly interested in narratives about immigrants. Although they are not currently accepting unsolicited manuscripts, they do encourage submissions of illustration portfolios. The company receives financial support from various Canadian arts and government organizations and has a policy of not considering authors outside of Canada or previously self-published digital works. Submission guidelines.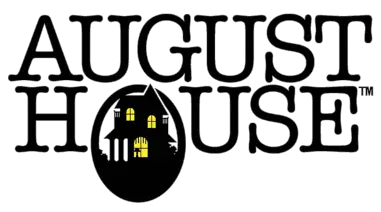 Based in Atlanta, Georgia, August House has over 30 years of experience in publishing award-winning picture books, young adult fantasy titles, story collections, and resource books rooted in the world's oral traditions. Specializing in folktales and stories from diverse cultures, the company also offers leveled books, award-winning audio programs, and Common Core Standards-aligned lesson plans for early education. Accepting submissions by mail only, August House focuses on folktales and traditional stories for their general and LittleFolk children's lines and does not solicit audio proposals. The children's publisher also emphasizes that stories submitted should be well-vetted, preferably having been told across generations, and asks for detailed source annotations for folktale collections. Submission guidelines.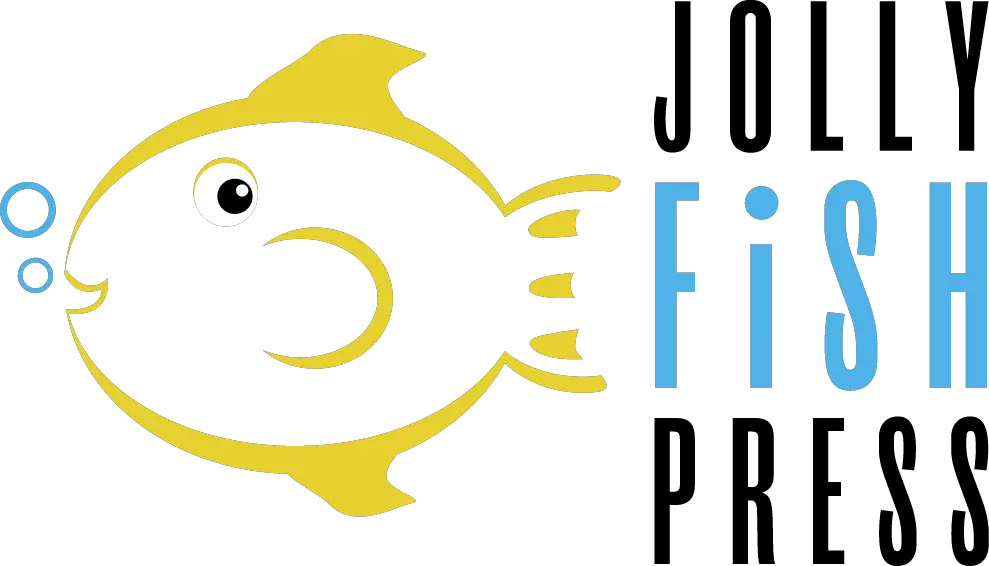 Jolly Fish Press, an imprint of North Star Editions based in Minnesota, specializes in children's literature, ranging from picture books to middle-grade novels. Founded in 2011, JFP focuses on publishing light, imaginative tales, and serious narratives that tackle difficult subjects. With an emphasis on diversity and empowering young change-makers, JFP offers its books in various formats including trade hardcover, trade paperback, and ebooks, with special editions available for schools and libraries. Their titles are widely available through major online and corporate retailers, and each book benefits from a comprehensive publishing package that includes everything from editing and layout to worldwide distribution and marketing. Submission guidelines.

Peachtree Publishing Company Inc., an independent publisher based in Atlanta, Georgia, specializes in children's literature, offering a diverse range of board books, picture books, and middle-grade to young adult fiction and nonfiction. Originally founded in 1977 with a focus on works by Southern writers, the company gained national recognition with titles on The New York Times Best-Sellers list and still maintains a backlist of adult titles. Acquired by Trustbridge Global Media in 2018, Peachtree continues to produce books that aim to educate, entertain, encourage, and endure, under the leadership of President and Publisher Margaret Quinlin, who has over 15 years of publishing experience from major U.S. cities. Submission guidelines.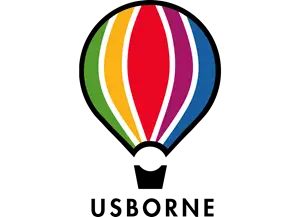 Usborne has been a staple in children's publishing, currently led by Managing Director Nicola Usborne. With the motto "Do it Better," the company has specialized exclusively in YA and children's books, aiming to spark curiosity and exploration. Usborne takes the unique approach of conceiving, writing, and designing all their books in-house, ensuring high-quality and child-centric products. Although they do not accept unsolicited manuscripts for most of their catalog, they do entertain agent-represented submissions for their award-winning fiction list. Submission guidelines.
31. Versify (Harper Collins)

Versify is an award-winning imprint committed to innovation and diversity in storytelling, featuring fresh and varied voices in picture books, graphic novels, and nonfiction aimed at young readers. With the slogan "change the world, one word at a time," Versify focuses on accessible and impactful prose and poetry that reflect the lives and potentials of all children. From new to established authors and illustrators, the imprint publishes works that tackle the beauty, challenges, and hopes of life, aiming to engage, entertain, and empower young people to envision and shape a better world. Submission guidelines.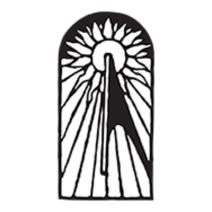 Established in 1961, Dial Books for Young Readers focuses on publishing books that entertain, enrich, and encourage young readers. With a strong commitment to amplifying underrepresented voices and achieving artistic excellence, Dial has won numerous awards, including Newbery Honors and Caldecott Honors. The imprint is celebrated for its "classics in the making," ranging from board books for middle-grade readers to young adult titles, and has a history of innovation, including the first quality board books in the U.S. and notable titles by Black, Indigenous, and creators of color. Dial aims to produce heartwarming, humorous, and conversation-starting books that serve as mirrors and windows for young readers. Submission guidelines.
Conclusion
In conclusion, the landscape of young adult book publishers is offering a myriad of choices for authors of YA novels. These publishers not only contribute to the growing body of YA literature but also provide young readers with a window into various worlds, experiences, and life lessons. Many even offer sample chapters online to entice readers and give a taste of what their catalogs have to offer. From indie presses focusing on niche genres to major houses that produce bestselling titles, these publishers continue to release inspiring contemporary fiction, gift books, and short stories for young adults. Next up, you may want to explore a guide on coloring book publishers.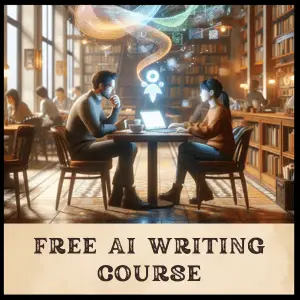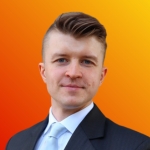 Rafal Reyzer
Hey there, welcome to my blog! I'm a full-time blogger, educator, digital marketer, freelance writer, editor, and content manager with 10+ years of experience. I started RafalReyzer.com to provide you with great tools and strategies you can use to become a proficient writer and achieve freedom through online creativity. My site is a one-stop shop for freelance writers, bloggers, publishers, and content enthusiasts who want to be independent, earn more money, and create beautiful things. Dive into my journey here, and don't miss out on my free 60-minute AI writing online course.