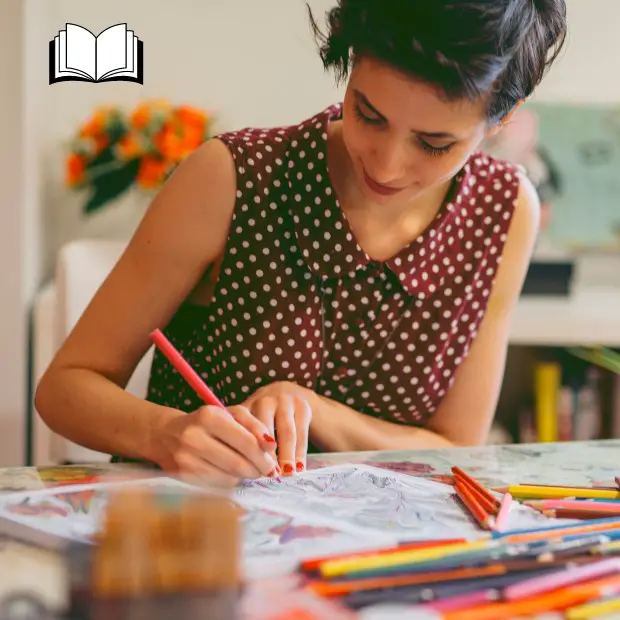 In the world of art and creativity, there are coloring book publishers who have managed to stand out from the crowd, curating collections that appeal to the young and the young-at-heart alike.
From intricate designs that challenge the artistic soul to heartwarming illustrations that nurture creativity in children, each of these companies offers something unique and awe-inspiring. As we explore the best coloring book publishing houses, you will witness a fusion of innovation, inclusivity, and dedication to the natural world. From eco-conscious printing processes to augmented reality features that bridge the gap between technology and art, these companies are trailblazers in the realm of coloring book production.
Here are the top coloring book publishers in the world:

Really Big Coloring Books is a well-known publisher in St. Louis, Missouri, USA, that produces coloring books, custom books, and stationery products for consumers, business, retail, education, and government sectors. Their products are sold in over 90 countries in the world and published in over 30 major languages. RBCB has carved a niche for itself in the coloring book industry. It is a proud member of many professional and trade organizations including The Missouri Press Association, System for Award Management for the U.S. Government, and the Library of Congress Copyright Office in book and music publishing. RBCB has a reputation for producing a range of classic, colorful, and unique products. They own over 1500 kids and adults coloring book titles and music-related domain names to help customers live out their imagination and relieve stress. Submission guidelines.

BookBaby is a well-established self-publishing company in Pennsauken, New Jersey, USA, providing comprehensive services to aspiring authors and independent publishers. They produce books in print, e-book, and audiobook formats. As one of the pioneers in the self-publishing industry, the company offers a wide range of tools and resources to help writers turn their manuscripts into professional-quality books while being guided throughout the publishing process by a specialist. As coloring book publishers, Bookbaby has professionals who can help you create a unique and attractive design for your custom coloring book. They can help you self-publish and bring your artwork to life with a variety of book sizes and paper types for perfect binding, as well as cover design and color options that will make your book stand out. Submission guidelines.

PrintNinja is a highly reputable printing house founded in 2009 by Russell Potterfield in Evanston, Illinois, USA. The establishment specializes in providing high-quality offset printing services for a wide range of products, including sketchbooks, coloring books, comics, cards, board games, and other custom printing projects. PrintNinja provides a diverse array of services uniquely designed for coloring book projects, ensuring a delightful experience for creators and their valued audience. The company offers a gateway for artists, illustrators, authors, and businesses to breathe life into their creative visions through its bespoke book printing services. Submit your original artwork, illustrations, or designs in print-ready formats, and let PrintNinja handle the rest, bringing your artistic dreams to reality. Submission guidelines.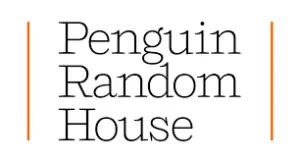 Penguin Random House is one of the world's largest and most esteemed publishing companies. Headquartered in New York City, but with a global presence, it breathes life into an expansive range of books, including coloring books, spanning diverse genres and formats. Its storied journey began in the early 20th century, founded by the visionary Sir Allen Lane in 1935. A trailblazer of its time, the company revolutionized the literary landscape with affordable, mass-market paperbacks, bestowing the gift of quality literature to the masses. Throughout its rich history, Penguin Random House has showcased works by an array of celebrated authors, including Nobel laureates, Pulitzer Prize winners, and renowned bestsellers. Among its literary luminaries are names like J.K. Rowling, Dan Brown, Toni Morrison, Haruki Murakami, Margaret Atwood, John Grisham, and a constellation of others, who have left indelible marks on the world of literature. PRH remains unwavering in its commitment to fostering diversity and inclusivity, both in the voices it amplifies and the narratives it champions. Submission guidelines.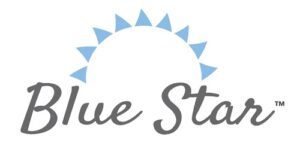 Blue Star Coloring is a prominent force in the realm of adult coloring books, heralding its inception in early 2015 with the acclaimed release of "Stress Relieving Patterns." This Bend, Oregon-based publisher is renowned for crafting masterpieces of high-quality and intricately designed coloring books. Their repertoire spans a vast expanse of interests and themes, catering to a diverse audience. Each page of their coloring books is a testament to the artistry, showcasing intricate designs, mandalas, animals, fantasy themes, and artistic designs, enchanting and challenging enthusiasts of all skill levels. Blue Star Coloring has earned a reputation for its commitment to premium quality, using thick, acid-free paper that minimizes bleed-through from coloring tools like markers, pens, or colored pencils. Submission guidelines.

Dover Publications is a well-established book publisher in Mineola, New York, USA, known for its extensive selection of affordable and high-quality books. Founded in 1941 by Hayward Cirker, the company has a long history of providing a diverse selection of books across various genres, making it a popular choice for readers, educators, and creative individuals. Dover's catalog includes a wide array of publications, covering categories such as classic literature, children's books, art instruction, history, music, science, mathematics, crafts, and more. They also have an impressive line-up of beautifully illustrated coloring books, often with informative and enriching stories and captions. They are always printed on premium paper yet low-priced, delighting colorists of all ages for generations. Submission guidelines.

ColorIt is a well-known brand specializing in creating premium adult coloring books and craft supplies. Founded in 2015 with a mission to help people find meaning in art and to bring out their inner artists. They are also committed to providing top-quality products for coloring enthusiasts. This Austin, Texas-based publisher has become a popular choice among adult colorists who seek intricate and detailed designs to fuel their creative passion. Beyond deluxe coloring books, they now offer a creative outlet by purveying premium colored pencils, gel pens, watercolor brush pens, dual-tip alcohol markers, and more. Each of their published books contains a wide array of hand-drawn illustrations from mandalas and geometric designs to nature scenes, animals, and whimsical designs. These elaborate drawings offer colorists a rewarding and immersive coloring experience. Submission guidelines.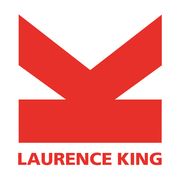 Laurence King Publishing is a division of Hachette UK Ltd and is based in London, England. Founded in 1991 by Laurence King, the publisher has established itself as one of the world's leading publishers of books on creative art, design, architecture, fashion, photography, lifestyle, printed books, and more. Laurence King Publishing is a longstanding participant in the Book Chain Project, an initiative set up to help publishers make informed buying decisions at every stage of their book supply chain. They are also well-regarded for their commitment to publishing coloring books that are visually stunning and content-rich, appealing to both professionals and enthusiasts in various creative fields. Submission guidelines.

Established in 2001, Bendon Publishing steadily builds its reputation as one of the premier publishers of children's storybooks, activity books, and coloring books. This publisher based in Ohio, USA, continues to have a strong presence in the educational and entertainment markets, producing a lot of engaging and interactive products for young readers and learners. Bendon Publishing offers a diverse selection of coloring books designed for children of various age groups. They often feature popular characters from children's TV shows, movies, and franchises, making them more attractive to young audiences. Submission guidelines.

In a classic rags-to-riches story, John V. Cavalero, the founder of Catholic Book Publishing Corp. was an orphan and only had a fifth-grade education. What started as a small printing press in New York, has grown into a full-service publishing house that specializes in religious literature such as liturgical books, prayer books, Bible picture books, children's books, and many others. Founded in 1911, this over 100-year-old publisher is one of the leading providers of books that celebrate the Catholic faith. Currently based in Totowa, New Jersey, USA, the company is also a proud producer of coloring books that feature Bible stories and life stories of venerated saints. Some of CBPC's most beloved book series for children are Golden Books, Rattle Books, the Hide and Slide series, and many others. Submission guidelines: NA, you can course your inquiries using their contact page.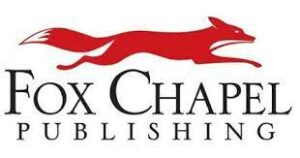 Fox Chapel Publishing made a name for itself as one of the leading producers of books and magazines that embrace a vast range of creative and lifestyle topics. With a diverse catalog, it waltzes through topics like woodworking, crafting, coloring, puzzles, and an array of other artistic pursuits. Founded in 1991, by Alan Giagnocavo after he relocated to Pennsylvania, USA from Canada to start a business of his own. He got the name from Fox Chapel, PA, a suburb of Pittsburgh that made quite an impression on him. The company is also known for its line of adult coloring books that have garnered immense popularity in recent years. These pages enthrall with intricate drawings, patterns, and illustrations, beckoning colorists of every level to embark on a journey of relaxation and meditation. Submission guidelines.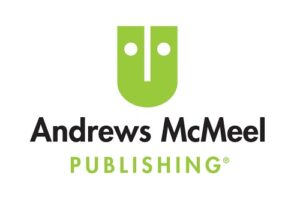 Hailing from Kansas City, Missouri, Andrews McMeel Publishing (AMP) takes center stage as an esteemed publishing house. Its genesis can be traced back to 1970, with its founders Jim Andrews and John McMeel. AMP's legacy now stands tall, adorned with diverse portfolios that encompass coloring and drawing books, calendars, comics, graphic novels, poetry collections, and a wealth of other creative content. The company is particularly famous for its comic and cartoon content. Their mastery in this domain unfolds through a vast selection of comic strips, graphic novels, and cartoon collections. Some of its most popular titles include "Calvin and Hobbes" by Bill Watterson, "The Far Side" by Gary Larson, "Big Nate" by Lincoln Peirce, and "Pearls Before Swine" by Stephan Pastis among others. Submission guidelines.

Parragon Publishing entered the market in 2006 and steadily grew from serving the Indian market to conquering the global stage. As an established publishing powerhouse, the company presents a diverse collection of literary treasures for readers of all ages including children's literature, cookbooks, lifestyle, and reference titles. Parragon's name echoes the resonance of excellence. Their commitment to crafting high-quality works is woven into every page, exuding impeccable content, design, and production standards. They make authors' stories come to life by using visually stimulating elements such as masterful illustrations and stunning photographs. The company also produces children's books, activity books, and coloring books using licensed characters such as Barbie, Teenage Mutant Ninja Turtle, Paw Patrol, and many others. Submission guidelines.

Lulu Publishing, also known simply as Lulu, is a leading self-publishing and print-on-demand company that empowers authors and creators to bring their works to life. Bob Young laid the foundation of Lulu in 2002, and since then, it has played a pivotal role in revolutionizing the publishing industry, offering an accessible and user-friendly platform for aspiring authors and content creators. The company is very versatile in handling any form of manuscript or drawing collection and turning them into published books. Their use of print-on-demand technology adds a touch of magic, where books are printed, and the formatting and shipping are done individually and promptly upon order. Submission guidelines.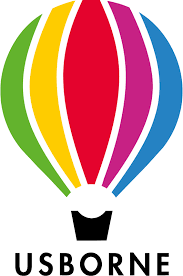 Founded by Peter Usborne in 1973, Usborne Publishing has become one of the most beloved children's book publishers in the United Kingdom. Their books are a treasure trove of joy, featuring flaps to lift, textures to feel, and activities that enthrall young readers of all ages. Within the pages of their children's books, an enticing variety of topics awaits exploration. From educational marvels encompassing science, history, and math to the captivating worlds of creative arts, fiction, and puzzles, Usborne's collection knows how to delight young minds. Their literary landscape spans far and wide, catering to every curiosity. They produce illustrated story books, sound & music books, general knowledge books, and holiday and season-inspired books. Submission guidelines
Wrap Up
The coloring book publishers we featured here have masterfully crafted magical experiences, whisking both adults and young artists alike to enchanting lands, offering detailed images that answer the call for quality. With each turn of the page, they sell us on themes that have been thoughtfully created, leaving us in full control to decide how we infuse them with our artistic prowess. They have opened a colorful avenue of expression, inspiring artists to be more creative and igniting the joy of art and colors in everyone.
Rafal Reyzer
Hey there, welcome to my blog! I'm a full-time blogger, educator, digital marketer, freelance writer, editor and content manager with 10+ years of experience. I started RafalReyzer.com to provide you with great tools and strategies you can use to achieve freedom from 9 to 5 through online creativity. My site is a one-stop-shop for freelance writers, bloggers, publishers, content enthusiasts who want to be independent, earn more money and create beautiful things. Feel free to
learn more about me here.