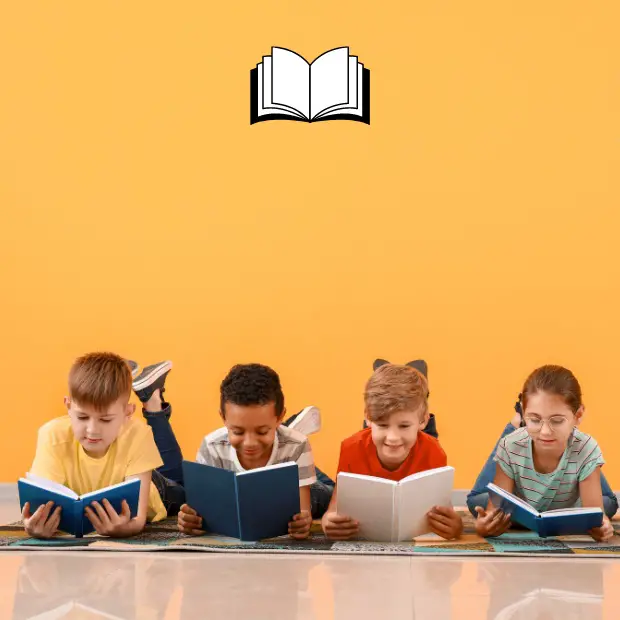 The exponential surge in the popularity of self-publishing in recent times has cascaded to children's book self-publishing too. 
Propelled by the rise of digital technology and online platforms, aspiring authors now wield unprecedented control over the intricate process of publishing, unlocking the ability to breathe life into their cherished stories. We will explore in this article the best children's book self-publishing houses, providing you with the necessary information to embark on your publishing journey. These companies offer a range of services, support, and distribution channels to help authors fulfill their dreams of sharing their imaginative tales with young readers.
Here are the top children's book self-publishing companies: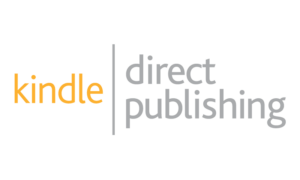 Kindle Direct Publishing (KDP) is a popular self-publishing platform provided by Amazon. It enables authors to publish and distribute their books in digital formats specifically for Amazon Kindle e-readers, such as Kindle Fire, and other Kindle apps. KDP offers a range of tools and resources to help authors bring their works to a vast audience through an accessible and user-friendly platform for self-publishing in both eBook and paperback formats. This service empowers authors to bring their imaginative stories and captivating children's book illustrations to life, making them available to a wide audience across the globe. To begin the publishing procedure, authors can create a KDP account and access the KDP dashboard. From there, they can easily upload their manuscript and illustrations in a supported file format, such as PDF or MOBI. KDP also offers guidelines and formatting tools to help authors ensure that their children's books are visually appealing and appropriately structured. You do not have to do your own marketing too. No matter the book genre, the platform publishes and markets your book online to reach your target audience. Submission guidelines.

Ladybird Education is a renowned publisher of educational books for children. With a rich history dating back to 1915, Ladybird Education has established itself as a trusted brand in the field of children's literature and learning materials. The company's primary focus is on producing books that aid in early learning and development. Their publications cover an extensive array of subjects that embrace the realms of literacy, numeracy, science, history, geography, and a multitude of other educational domains. Ladybird Education is committed to creating engaging and valuable content that both educates and captivates young readers, fostering a love for learning from an early age. One of its notable strengths is its expertise in creating leveled children's picture books and reading books. They have a well-structured reading scheme that guides children through different reading levels, allowing them to progress at their own pace while building confidence and improving reading skills. Ladybird Education's leveled books often feature captivating stories, wonderful illustrations, and age-appropriate vocabulary, making them highly effective tools for supporting literacy development. Submission guidelines.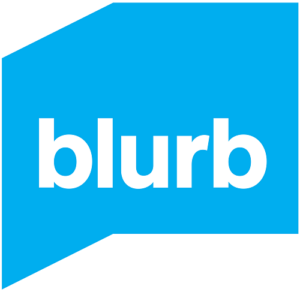 Blurb, an enterprise dedicated to catering to the needs of self-publishers, is an expert in delivering a comprehensive suite of services and resources. Ever since its inception in 2005, Blurb has swiftly risen to prominence as a coveted platform, captivating the hearts of authors, photographers, and artists alike. They empower creative visionaries to embark on transformative journeys, offering them a comprehensive suite of tools and resources to craft, publish, and distribute their literary masterpieces. One of Blurb's key features is its user-friendly book-making software. It supports an array of book formats, including hardcover, softcover, and ebooks. The company's services have been utilized by a wide range of individuals, including professional photographers, independent authors, businesses, and even large indie publishing houses. To further cater to the needs of aspiring authors, the company extends its services to printing and distribution. This provision empowers authors to procure personal copies of their literary masterpieces or seamlessly market them through the platform's online bookstore, alongside renowned digital retail giants. Submission guidelines.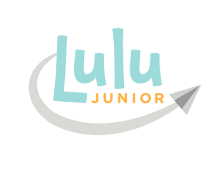 Lulu Jr. is a distinguished publishing house that nurtures the creative potential of young authors and creators. They offer a specialized array of self-publishing tools and services meticulously designed for children. Lulu Jr. aims to inspire and nurture the creativity of young minds, fostering a love for writing and storytelling. Lulu Jr. presents an expansive repertoire of products and services meticulously curated to illuminate the path for children as they embark on the awe-inspiring journey of crafting their very own books. Their flagship product is the IlluStory Book Making Kit, which includes materials and instructions for children to write, illustrate, and publish their hardcover books. However, it is also advised to hire a professional editor to go through your final manuscript before self-publishing. The kit provides pre-formatted pages, a one-page cover letter, markers, offset printing, bookbinding materials, and a postage-paid envelope for easy submission. The company also offers the My Comic Book Kit, which allows children to create their own illustrations and custom comic books, complete with professionally printed books. This kit includes templates, markers, art style, word count, sample illustrations by a children's book illustrator, a page layout, a postage-paid envelope, and an online tool for digitizing and enhancing the artwork. Submission guidelines.


IngramSpark is a highly regarded self-publishing platform that empowers independent authors and publishers in their quest to create and disseminate literary works in both digital and print formats. It was established by Ingram Content Group, a leading provider of content distribution services. One of the notable features of IngramSpark is its ability to accommodate various publishing formats, including print-on-demand (POD), offset printing, and e-books. This flexibility enables any self-published author to reach the book's target audience through multiple channels and cater to diverse reading preferences. Their ebook format is compatible with all major online book retailers and has access to Amazon, Barnes& Noble, Apple, and Kobo. They also offer ebook conversion from print services at a very reasonable rate. Submission guidelines.

BookBaby is a self-publishing enterprise, renowned for its unwavering commitment to empowering independent authors in their quest to introduce their literary creations to the world. The company provides a comprehensive platform that encompasses every facet of the publication process, distribution channels, and promotion. They facilitate the dissemination of works in various formats, including e-books and print-on-demand (POD) books. One of the key features of BookBaby is its user-friendly interface, which allows authors to easily upload their manuscript files, cover designs, and other required materials. The platform supports a variety of file formats and provides tools to help authors format and prepare their manuscripts for publication. BookBaby makes it easy to order and publish a children's book and they allow you to let your imagination soar with bookstore-quality, full-color picture books, toddler books, or chapter books for middle-grade and early readers. By being your own children's book publisher you retain complete creative control over your work so your vision can become a beautiful reality. The company will give you a step-by-step guide for how to publish a children's book and help you figure out which publishing path is the best fit, it could be either self-publishing or traditional publishing. Submission guidelines.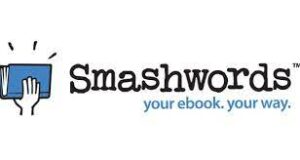 Smashwords is a prominent player in the self-publishing and e-book distribution industry. The platform empowers authors with essential tools and abundant resources necessary to realize their dreams of publication and widespread digital dissemination. Since its establishment in 2008, Smashwords has diligently carved its path, offering authors an intuitive and user-friendly interface that simplifies the intricate process of uploading their manuscripts and seamlessly converting them into multiple e-book formats. These literary creations become readily available for sale across a diverse range of online retailers and libraries, ensuring unparalleled accessibility and visibility for self-published authors. One of the key features of Smashwords is its automated e-book conversion system. Any children's book author can upload their final manuscript in a standard document format, and Smashwords' conversion technology will transform it into various e-book formats compatible with different e-readers and devices. This eliminates the need for authors to possess advanced technical skills or hire external help for e-book formatting. There is no need for a literary agent as well and this indie publisher does not use the traditional publishing route. They do not, however, accept unsolicited manuscripts like many independent publishers do. Submission guidelines.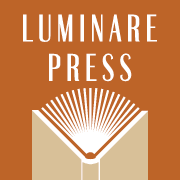 Luminare Press is a professional publishing services provider that assists authors in bringing their books to life. With a focus on personalized attention and high-quality production, the company offers a range of comprehensive publishing services to support authors throughout the entire publishing process. This publishing house has packages tailored to meet the unique needs of authors who wish to self-publish children's books and picture books. They provide a range of services aimed at creating engaging and visually appealing books for young readers. This typically includes assistance with manuscript evaluation, editing, and proofreading to ensure that the content is appropriate and appealing to the target age group. Luminare Press collaborates closely with authors to maintain the authenticity and voice of the author's work while ensuring it meets professional standards. They also offer specialized support in creating captivating illustrations and engaging picture book layouts for children's books. The company works with talented illustrators and designers who have experience in creating visuals that resonate with young readers. This ensures that the artwork complements the story and enhances the overall reading experience. Submission guidelines.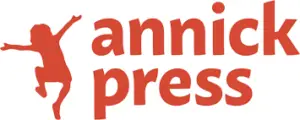 Annick Press is an esteemed Canadian publishing company that focuses on children's books and literature for young adults. Established in 1975 and headquartered in Toronto, Ontario, the company has built a reputation for consistently delivering high-quality books that captivate young minds, addressing a myriad of topics and experiences with profound authenticity and resonance. Annick Press endeavors to promote literacy, foster empathy, and cultivate a deeper understanding of the world through its enriching stories, leaving an indelible mark on its target audience. They publish books that cover various genres, including fiction, non-fiction, picture books, middle-grade novels, and young adult literature. The company places a strong emphasis on representing diverse voices and perspectives. Their titles often explore themes such as cultural diversity, social justice, mental health, LGBTQ+ issues, and the environment, thus fostering social awareness, inclusivity, tolerance, and critical thinking in young readers. Submission guidelines.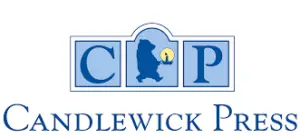 Candlewick Press is a prominent independent publishing company based in the United States. Established in 1991 and headquartered in Somerville, Massachusetts, the company is recognized for its exceptional children's books and young adult literature that inspire and engage young readers, nurturing their love for reading and storytelling. Candlewick Press is known for its diverse range of titles, encompassing picture books, novels, non-fiction works, and graphic novels. Their publications cater to various age groups, from toddlers to young adults. They closely collaborate with renowned authors and illustrators from around the world to create captivating stories and visually stunning books. Their publications often explore a wide array of themes, including friendship, identity, adventure, social issues, and more. The company's commitment to publishing diverse voices and perspectives is evident in its extensive catalog. Submission guidelines.
Final Thoughts
The world of children's book self-publishing has expanded significantly, offering authors a multitude of opportunities to bring their stories to life. Getting a children's book published doesn't have to be difficult. It just depends on the route you want to take. The companies highlighted in this blog post have demonstrated their commitment to supporting and empowering authors in the creation and publication of children's books through the regular traditional publishing method and self-publishing. Each of them offers unique features and services that cater to the specific needs of children's book authors. From comprehensive editing and design support to professional illustration services, high-quality offset printing or ebook conversion, and distribution assistance, these companies have proven their dedication to producing high-quality children's books.
Rafal Reyzer
Hey there, welcome to my blog! I'm a full-time blogger, educator, digital marketer, freelance writer, editor and content manager with 10+ years of experience. I started RafalReyzer.com to provide you with great tools and strategies you can use to achieve freedom from 9 to 5 through online creativity. My site is a one-stop-shop for freelance writers, bloggers, publishers, content enthusiasts who want to be independent, earn more money and create beautiful things. Feel free to
learn more about me here.