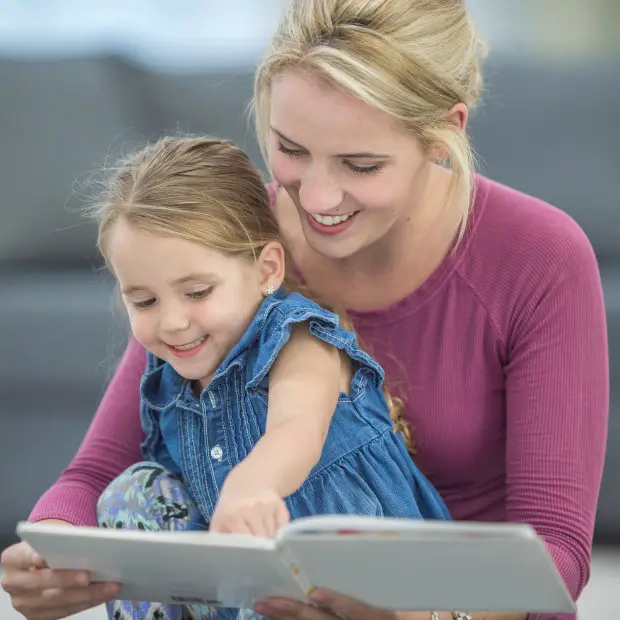 Are you looking for publishers who specialize in Children's picture books?
Well, look no further. The children's book market is vast, but I've scoured the web and created a curated list of publishing houses that specialize in picture books. And the best part is that many of them accept unsolicited submissions. So if you have a book idea on your mind, feel free to check each publisher's guidelines and get started with your project. After this guide, delve into my collection of 3,000+ publishing companies.
Here's a list of the top children's picture book publishers: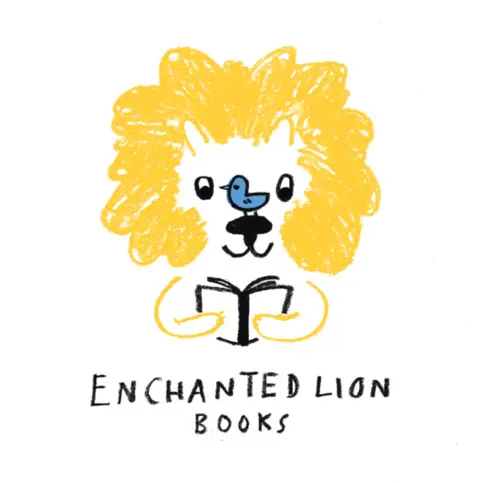 Enchanted Lion Books, located in Brooklyn, New York, specializes in children's illustrated books from across the globe. With a firm belief in the transformative power of cultural exchange, they aim to ignite curiosity, awareness and wonder in young minds. Their curated collection transcends time and borders, introducing children to picture books that engage and inspire. Before these treasures reach young readers, they've been lived with, cherished, and chosen for their aesthetics and profound emotional resonance. At the heart of their philosophy is the idea that books are bridges – gateways to inner and outer worlds, helping children feel connected and at home in the vast number of global narratives. Submission guidelines.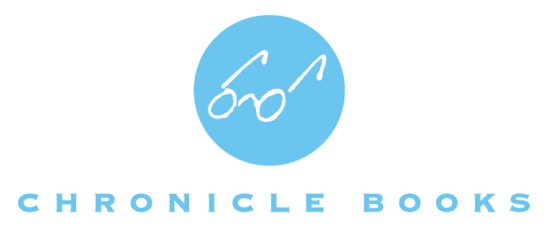 Chronicle Books, a San Francisco-based independent publisher rooted in the ethos of the Summer of Love, has been crafting unique publications since its inception. Renowned for its richly illustrated children's books and compelling YA fiction, the company is a haven for creativity and innovation. Dedicated to partnering with diverse artists and writers, Chronicle is committed to an inclusive culture, reflecting the myriad voices of our world. Their offerings, whether picture books, journals, or games, stand out with impeccable design and tactile appeal. Housed in a historic maritime building, the Chronicle team ensures every creation feels like a treasured artifact in hand. Submission guidelines.

Flying Eye Books (FEB), the children's imprint of the visual publishing house, Nobrow, emerged in 2013 as a legitimate children's book publisher with an emphasis on the meticulous art of children's storytelling and non-fiction. Committed to both design precision and unrivaled illustrated content, FEB offers a remarkable range of titles for early readers, including award-winners like Luke Pearson's Hildafolk series and the celebrated Professor Astro Cat's Frontiers of Space. With a global perspective, FEB boasts a diverse team representing over eight nationalities and actively curates exceptional children's content from around the world for English audiences. Their illustrious catalog, featuring talents like Emily Hughes and Kate Greenaway Medalist William Grill, frequently finds recognition in multiple languages and with top-tier international publishers. Submission guidelines.
Emerging from the legacy of Egmont UK Ltd and now thriving under the umbrella of HarperCollins UK, Farshore has established itself as a leading children's book publisher dedicated to fostering proud readers across all age groups. With a dynamic and inclusive catalog encompassing both fiction and nonfiction, Farshore's mission is to inspire a love for reading, catering to everyone from eager enthusiasts to hesitant beginners. Recognizing that children's reading needs evolve with age, Farshore harnesses its vast expertise and extensive research to craft age-appropriate books while guiding parents, educators, and other stakeholders in choosing the right titles. Submission guidelines.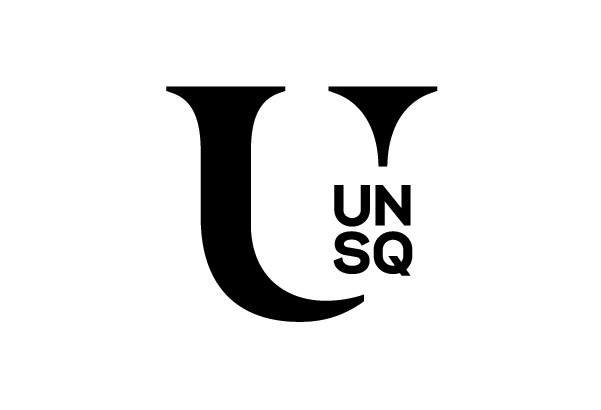 Union Square & Co., established in 2022, is a prominent figure among publishing houses, drawing inspiration from New York City's iconic Union Square Park— a hub of diversity, art, and community engagement. Located right at this vibrant nexus, the publisher is devoted to producing works with a distinct point of view, ensuring that both young adults and children of varying ages find resonant tales within their curated collection. Their dedication to talent-driven publishing is evident in their inaugural list, and their expanded family now includes the inventive gift and stationery brands Knock Knock and Em & Friends, as well as Boxer Books, which is known for its captivating picture books for young readers. Submission guidelines.
Tilbury House, originating in the 1970s as a publisher spotlighting New England's culture, history, and arts, has since evolved into a prominent publisher of books for children. While its initial catalog of adult titles was acquired by Rowman & Littlefield in 2022, today, Tilbury House exclusively celebrates its award-winning children's books, a venture they embarked on thirty-five years ago. Passionately seeking picture books that resonate with themes of cultural diversity, environmental consciousness, social justice, and mindfulness, they also offer a rich selection of informative board books and nonfiction for middle-grade readers and above. Submission guidelines.
Founded in 1992, Candlewick Press is an expert in children's publishing, initially spotlighting high-quality picture books and subsequently broadening its spectrum to cover all age groups, from board books to e-books, and topics ranging from fiction to cutting-edge nonfiction books. This traditional publisher has seen its list burgeon with timeless examples of middle-grade fiction like the Adventures of Maisy and Waldo, and Newbery Medal winners like The Tale of Despereaux by Kate DiCamillo. Today, Candlewick Press, supported by various distinctive imprints including Walker Books US and MIT Kids Press, is still delivering thoughtfully curated books that enlighten, entertain, and inspire. Submission guidelines.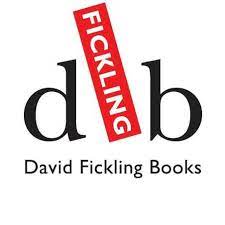 Established initially as an imprint under Scholastic and Penguin Random House, David Fickling Books (DFB) transformed into an independent publishing company in 2013, joining forces with its sister entity behind the children's comic, The Phoenix, to create DFB Storyhouse. With renewed zeal, DFB is dedicated to its tradition of bringing forth compelling narrative nonfiction stories and captivating young adult fiction. Their independence embodies the virtues of freedom, allowing them to pursue unique editorial instincts, and flexibility, fostering an immediate, close-knit bond with authors. DFB's agile structure enables swift adaptation to market and technological shifts while ensuring every book receives robust attention for maximum outreach. Submission guidelines.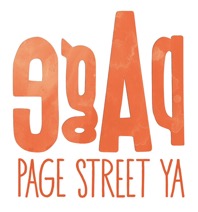 Page Street Publishing has been continuing to publish high-quality books in categories resonating with current times, including publishing books for children. A growing children's picture book list, an expanding young adult roster, and their strong foundation in non-fiction how-to books demonstrate their willingness to release works often ignored in the world of traditional publishing. With robust distribution channels, including partnerships with Macmillan and access to major retailers and specialty stores, Page Street's beating heart remains the exceptional content they produce, driven by the passion to create works they are proud of and eager to share. Submission guidelines.
Little, Brown Books for Young Readers, established in 1926, boasts a prolific and varied range of children's literature, releasing 200 front-list titles every year. Their expansive collection encompasses bestselling and award-winning graphic novels, picture books, chapter books, and both fiction and nonfiction for middle-grade and young adult readers. Beyond their core list, they house four distinct imprints: Christy Ottaviano Books, dedicated to nurturing authors and artists; JIMMY Patterson Books, helmed by renowned author James Patterson; LB Kids, focusing on novelty and board books; and LB Ink, specializing in graphic novels and nonfiction. Submission guidelines.
Founded in 1973, Kids Can Press, a distinguished Canadian-owned children's book publisher and part of Corus Entertainment, has established itself as a global powerhouse, renowned for its children's picture books and chapter books. Housing iconic brands like Franklin the Turtle and Scaredy Squirrel, the company has an extensive library of over 600 titles. From its origins as a collective dedicated to enchanting and socially conscious tales, it has expanded with its young adult imprint, KCP Loft, and a robust custom publishing arm aligned with top-tier brands. Garnering multiple accolades including eleven Governor General's Literary Awards and the Bologna Prize for Best Children's Publisher in North America in 2017, Kids Can Press remains a symbol of quality in children's literature. Submission guidelines.

Established in 1977 in Atlanta, Georgia by music publisher Helen Elliott, Peachtree Publishing Company Inc. initially highlighted works by Southern writers, making waves as the first Southern trade publishing house to gain national recognition, with numerous titles landing on The New York Times Best-Sellers list. Over the years, while retaining a collection of adult titles, the company has pivoted to specialize in children's books, notably board books, picture books, and middle-grade books. Known for publishing fiction and nonfiction that educates and entertains, the company underwent leadership changes with Margaret Quinlin taking the helm in 1990, before being acquired by Trustbridge Global Media in 2018. Submission guidelines.

Founded in 1999 by Campbell Brown and Alison McBride, Black & White Publishing has grown to become one of Scotland's foremost publishers, with a diverse catalog of over 300 books, and in 2021, it integrated into Bonnier Books UK. From general non-fiction and biography to sports, humor, picture books, and young adult novels, the company is dedicated to showcasing both seasoned and emerging talent. Renowned for its imprints, Ink Road offers contemporary young adult novels by authors like the bestselling Estelle Maskame, while Itchy Coo, an award-winning Scots language imprint, presents cherished children's titles, both original and iconic translations, such as "Harry Potter and the Philosopher's Stone" in Scots. Submission guidelines.
Founded in 2003, MB Publishing has become synonymous with award-winning books that are brimming with captivating stories of courage, history, humor, and more. Their offerings are designed not only to entertain but also to educate and inspire young readers. The brilliant rhymes within their pages are crafted to enrich the vocabulary and kindle a deep-rooted love for reading. Complementing these narratives are delightful illustrations, showing animated characters and intricate scenes, as seen in their cherished picture books such as "Paris Hop," "Rome Romp," and "Bunny Romero's White House Adventure." Submission guidelines.
Arbordale Publishing is dedicated to producing artistically exceptional children's picture books that ignite young minds with both imagination and educational insights, particularly in the realms of science and math. Recognizing the immense potential of reading to shape a child's future learning trajectory, Arbordale emphasizes the power of inquisitive thinking and the foundational importance of a rich vocabulary. Their publications not only entertain but also answer the ever-present "why" from curious young readers. Each book is complemented by 3-6 pages of "For Creative Minds" at the end, offering activities that transform these picture books into interactive educational tools. Submission guidelines.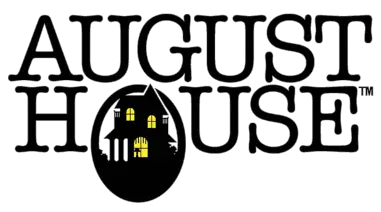 With over three decades of experience, August House has built a renowned reputation for its award-winning collection of picture books, story anthologies, and resource books derived from the world's rich oral traditions. These stories, representing diverse cultures from almost every corner of the globe, have stood the test of time, having been refined and perfected across generations, especially by discerning young audiences. Beyond just print, August House also boasts award-winning audio narratives and provides leveled books and differentiated lesson plans for Kindergarten through 2nd Grade aligned with the Common Core Standards for Reading. Notably, while the company's books have received numerous prestigious accolades, they do not accept unsolicited manuscripts. Submission guidelines.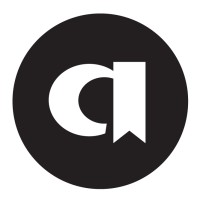 Founded in 1985 by Joseph M. Abdo and his daughters in Mankato, Minnesota, ABDO has grown from its humble beginnings to become a preeminent name in children's Pre-K–12 educational publishing for both school and public libraries. Known for writing children's books and resources for young adults, ABDO boasts high-quality design, content, and exceptional customer service. Over the decades, the company has expanded its portfolio, evolved its brand, and now operates with over 100 dedicated employees across multiple locations, including an editorial hub in Edina and a sprawling facility in Mankato. Submission guidelines.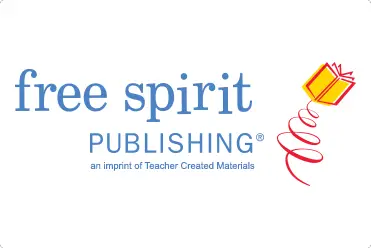 Free Spirit, founded in 1983 by former teacher and gifted education specialist Judy Galbraith, is dedicated to providing young people and adults with tools to navigate challenges and foster positive growth. Committed to meeting children and teens where they are, Free Spirit's diverse range includes young adult books, practical Self-Help for Kids® and Self-Help for Teens® materials, and innovative picture books, often exploring tough topics with a touch of humor. As a pioneer in promoting positive terminologies like "learning differences" and addressing the needs of gifted children, the company continues to push boundaries in children's literature. Submission guidelines.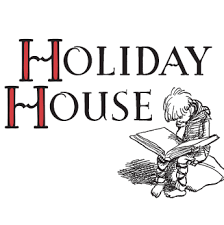 Founded in 1935 as the pioneering American publisher focused exclusively on children's books, Holiday House is a symbol of excellence in children's and young adult literature. Celebrated for its timeless and award-winning titles, the publisher boasts the acclaimed I Like to Read® series for budding readers and introduced notable imprints, Margaret Ferguson Books and Neal Porter Books, in 2018. The emblematic Holiday House logo, depicting a young boy, is the creation of the distinguished illustrator Ernest H. Shepard, famed for his work on "The Wind in the Willows" and the Winnie the Pooh series. With a legacy rooted in quality and education, their recent releases include "A Flag for Juneteenth" and "The Great Mathemachicken: Have a Slice Day." Submission guidelines.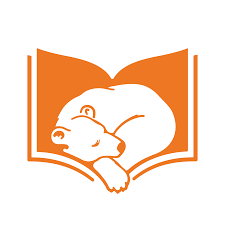 Since its inception in 1998 with the publication of "The Legend of Sleeping Bear," an official children's book of Michigan, Sleeping Bear Press has been continuing its mission to produce award-winning children's books that engage, entertain, and educate. Esteemed for their impeccable quality and thoughtful combination of art and story, their offerings range from beautifully illustrated board books and picture books to chapter books and middle-grade novels. Their unique alphabet series, peppered with art, poetry, and informative text, caters to a broad audience, while their historical fiction and non-fiction shed light on yesteryears. Submission guidelines.
Conclusion
As you can see, these book publishers stand out for their dedication to producing mesmerizing and educational picture books. From those specializing in endearing stories for beginning readers to others accepting picture book submissions, these publishers have shaped countless imaginations and cultivated a love for reading in young minds. If you want to publish picture books, send your query letter to one of the companies above and maybe you'll become the next superstar of early fiction. Next up, you may want to explore a guide on flash fiction publishers.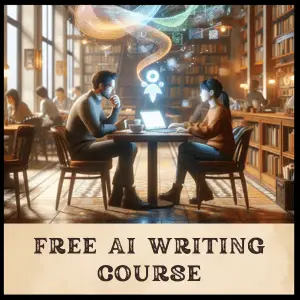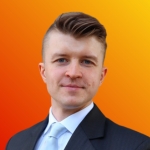 Rafal Reyzer
Hey there, welcome to my blog! I'm a full-time blogger, educator, digital marketer, freelance writer, editor, and content manager with 10+ years of experience. I started RafalReyzer.com to provide you with great tools and strategies you can use to become a proficient writer and achieve freedom through online creativity. My site is a one-stop shop for freelance writers, bloggers, publishers, and content enthusiasts who want to be independent, earn more money, and create beautiful things. Dive into my journey here, and don't miss out on my free 60-minute AI writing online course.