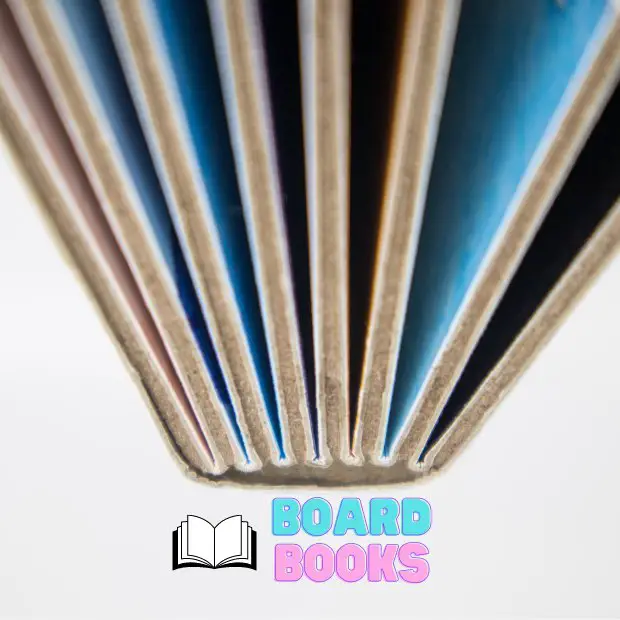 Are you a writer with a passion for children's books, particularly board books for toddlers?
Perhaps you are even envisioning board books that incorporate interactive elements like flaps to lift, textures to touch, and simple mechanisms to engage the youngest readers, stimulate their senses, and encourage exploration! Excited to bring your book ideas into reality yet? This guide will help you navigate the industry. We compiled a list of the best board book publishers and online stores that specialize in creating and distributing amazing titles for the youngest readers.
Here's a list of the top board book publishers and online stores (the links lead to the board book category):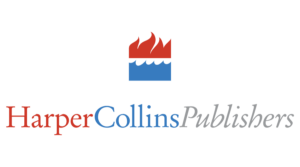 HarperCollins Publishers, a leading player in board books and children's picture books, boasts a wide-ranging collection suitable for various ages and interests. Their diverse imprints, like Clarion Books and HarperFestival, span genres and themes, featuring beloved series like "Gossie & Friends" and "Curious George." With a flexible price range and multiple formats, they make quality literature accessible to all. They have a wide collection of children's books that include humorous stories, bedtime tales, classic works, and imaginative play. Popular titles like "Little Blue Truck's Christmas" and "I've Loved You Since Forever" testify to their commitment to engaging, quality content for the young reader. Contact info.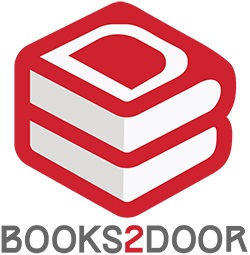 Books2Door is a dedicated online book retailer, known for its extensive collection of children's titles. They offer an array of well-curated board books that range from fun and interactive to educational. With titles from distinguished publishers such as Penguin Random House Children's UK, Pan Macmillan, and Scholastic, among others, Books2Door presents a well-rounded selection for young readers. Their stocked titles include beloved works from renowned authors, such as Julia Donaldson's "Badger's Band" and "Superworm Gift Edition," and Eric Hill's "Spot Goes to the Park." Interactive books like "There's a Monster in Your Book" and "Look Inside Things That Go" by Rob Lloyd Jones are also on offer, proving their love for stimulating children's books. Contact info.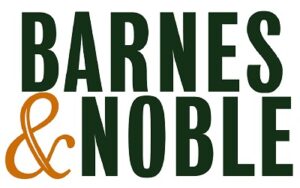 Barnes & Noble, a beloved institution in the book retail world, offers a robust selection of board books for young readers. Their collection features titles from well-loved authors like Sandra Boynton, known for her fun and educational books, such as "Moo, Baa, La La La!" and "The Going to Bed Book." Barnes & Noble offers exciting promotions such as "Buy 1, Get 1 50% Off," making them a budget-friendly choice for growing home libraries. They also stock classics like "Chicka Chicka Boom Boom" by Bill Martin Jr. and "Goodnight Moon" by Margaret Wise Brown, which has stood the test of time. The retailer's diversity shines with engaging educational titles like "First 100 Animals" and "First 100 Words" by Roger Priddy. The availability of colorful picture books and engaging titles like "Giraffes Can't Dance" and "Brown Bear, Brown Bear, What Do You See?" ensure a delightful and educational reading experience. Contact info.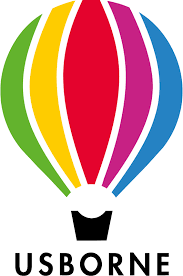 Usborne Publishing is a force to reckon with in the board book arena. It is revered for its ability to blend education with entertainment in a way that captivates young minds. With an emphasis on age-appropriate content for children aged two and above, Usborne offers a variety of themes at a budget-friendly price point. Their books can make perfect gifts for precious little ones! Their upcoming range includes engaging retellings of classic biblical tales such as "Moses in the Basket," "Daniel in the Lions' Den," and "Joseph and his Wonderful Coat." The publisher extends its educational scope with books that introduce children to concepts like seasons and months through the "Little Board Books The Seasons" and "Little Board Books Months of the Year." Contact info.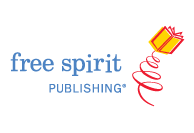 Free Spirit Publishing is a notable publisher that provides early readers with engaging and educational board books that help them learn both English and Spanish. Their collection covers various everyday routines and encourages positive behavior, with each book priced at around $10. Popular titles include "Bedtime / ¡A dormir!" and "Mealtime / ¡A comer!", which ease toddlers into daily rituals, and "Messy Time / ¡A ensuciarse!", fostering unstructured and sensory-rich play. They also focus on growth and development, with books like "Try-Again Time / ¡A intentarlo de nuevo!" that foster resilience and perseverance. Other works tackle children's habits and promote habit transformation, such as "Noses Are Not for Picking / La nariz no es para hurgar" and "Pacifiers Are Not Forever / El chupete no es para siempre". Contact info.

Sleeping Bear Press is a distinguished publishing company in Michigan, USA, that specializes in children's literature, particularly board books designed to entertain and educate young readers. They offer a varied catalog of books that delve into various topics, making learning enjoyable for children. Among their popular offerings is "A Giraffe Did One" by Jerry Pallotta, a humorous book that prompts readers to guess what these animals are up to, delightfully teaching good manners. Another notable book in this genre is"A Horse Named Jack" by Linda Vander Heyden. It is a whimsical story about a bored, adventurous horse, engaging children through rhyme and excitement. Contact info.

Tilbury House Publishers is a respected publishing company with a rich collection of children's literature that spans various age groups and themes. From infants to young adults, their library of books is designed to cater to the evolving interests and learning levels of readers as they grow. With a diverse portfolio of categories, Tilbury House Publishers provides a wealth of engaging materials that reach beyond mere entertainment. The "Acadia Files" offers an exploration into science, while the "Anti-Bullying" collection promotes empathy and conflict resolution. They also have a unique "Art History" series, inviting children to delve into the fascinating world of art. Their "Ben Rothery's Nature Series" and "How Nature Works" series stimulate curiosity about the natural world, and "Mindfulness" books help readers build emotional resilience and awareness. Contact info.

The Works is a well-regarded distributor that presents a wide selection of board books for children. These books are designed to be durable, short, and simple, perfect for little hands to explore reading without the risk of tearing. Moreover, they offer vibrant and engaging stories that contribute significantly to the developmental journey of infants and toddlers. Their collection includes popular titles such as "My Learning Library: Animals," "Starting School: A Peter Rabbit Tale," and "Zog Board Book," among others. Each of these books is not only affordably priced but also comes with a significant discount off the recommended retail price (RRP). From introducing children to the animal kingdom to classic tales and exciting adventures, The Works provides a variety of thematic content that caters to the diverse interests of young readers. Contact info.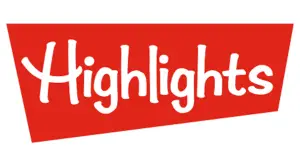 Highlights, a trusted brand in children's publishing, offers an appealing range of board books, designed to captivate children up to the age of 5. These books aim to instill a love of reading from the earliest stages of development, fostering literacy skills and a curiosity for learning. Their collection includes the best-selling Find It board books and a host of engaging read-aloud stories that toddlers are sure to love. It also includes a unique array of choices like "The Highlights Kindness Library," a set of books that promote compassion and empathy, and the "Find It Board Books Set of 4," which engages children in a playful search-and-find activity. They also offer a curated selection of foundational books, such as "First 101 Words" to kickstart language acquisition in infants. Contact info.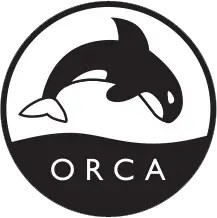 Orca Book Publishers is one of Canada's leading publishing companies that offers a rich collection of board books designed to engage, educate, and entertain young readers. These books take children through various adventures, helping them understand the world around them while fostering a deep appreciation for literature from a tender age. "Country Baby" by Laurie Elmquist, for instance, takes children on a day out on the farm, fostering a love for nature and the outdoors. Monique Gray Smith's "You Hold Me Up" is a profound book that encourages children to show empathy, love, and support for each other. Another popular book from their catalog is "Stay My Baby" by Lana Button, which explores the everlasting bond between a parent and child in a touching way. Contact info.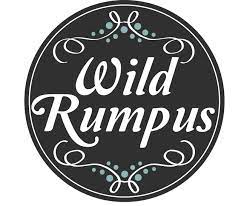 Wild Rumpus bookstore offers a range of newly arrived board books. A standout title is "Good Night, Baby" by Little Bee Books, which employs delightful photographs to teach toddlers "good night" in fifteen different languages. Another engaging read from their collection is "The Wheels on the Costume" by Cindy Jin, which celebrates Halloween through a wheelchair-themed novelty board book, demonstrating how a wheelchair can be creatively incorporated into various fun costumes. Additionally, they stock "Día de Muertos: A Papel Picado Lift-the-Flap Book" by Dori Elys. This vibrant book introduces young readers to the cultural richness of Día de Muertos with felt lift-the-flaps that resemble papel picado, a traditional Mexican craft, to unveil captivating details about the holiday. Contact info.

Scholastic is a renowned publishing house in New York City, that caters to a wide age range, from infancy to adulthood. They offer a variety of books suitable for each grade level, including pre-kindergarten, elementary school, middle school, and high school, allowing them to foster a love of reading and learning in children from their earliest years. The diversity of age categorization extends from birth to 2 years, then progresses through ages 3-5, 6-8, 9-12, and even to ages 13 & up. This categorization ensures that readers can easily find age-appropriate content. Scholastic's vast selection provides educational and entertaining books for every stage of a child's development, making them a go-to resource for parents and educators alike. Contact info.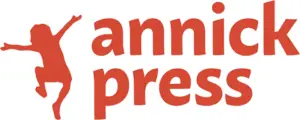 Annick Press is a unique small publisher in Toronto, ON, Canada, that specializes in creating engaging board books for young children. They have a wide array of titles that are designed to captivate children's imaginations and foster a love of reading from an early age. Their collection includes books written by renowned authors like Robert Munsch, known for his modern feminist fairy tale, 'The Paper Bag Princess.' One of the unique features of Annick Press is its focus on creating content that is not only entertaining but also educational. For instance, their 'Llamas With Lemonade' by Ariana Koultourides introduces an animal-themed ABC book that assists children with letter recognition while keeping them engaged with the story. Contact info.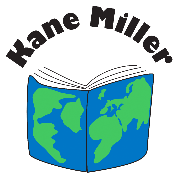 Kane Miller Publishing is renowned for bringing award-winning children's books from around the globe to the market. They believe in the power of stories to bring children closer together and foster an understanding and appreciation for cultural diversity. Their collection comprises books that brilliantly showcase various cultures and narratives, allowing readers to explore and understand the world's vast array of traditions, ideas, and lifestyles. Their mission is to use literature as a medium to bridge the gap between different cultures, demonstrating both the diversity and commonalities we share worldwide. In doing so, they are not only expanding children's horizons but also fostering a sense of global citizenship and empathy among the younger generation. Contact info.

Bloomsbury Publishing presents an array of vibrant children's board books that cater to the youngest age group of readers. Their collection includes engaging titles like "Five Little Easter Bunnies" by Martha Mumford and illustrated by Sarah Jennings, a charming tale that's available in hardback, eBook, and board book formats. They also offer "Rumble, Rumble, Dinosaur" by Katrina Charman with illustrations by Nick Sharratt and "1, 2, BOO!" by Paul Howard, both available in eBook and board book formats. These delightful and colorful board books are designed to capture the interest of young readers, combining captivating illustrations with imaginative storytelling, making Bloomsbury Publishing a go-to source for board and picture books. Contact info.

Phaidon offers a special selection of children's board books for ages 0-2, creating an attractive collection that can become a baby's first library. Their publications bring early learning concepts to life through visual arts, making learning fun and engaging. Featured titles include "We Are Shapes," which introduces children to different shapes, and "Find Colours," a vibrant exploration of colors. Their "Before & After" book provides a fascinating perspective on cause and effect, while "Blue & Other Colours: with Henri Matisse" blends art and learning. This robust collection offers an enriching experience for young readers, making Phaidon a reputable source for children's board books. Contact info.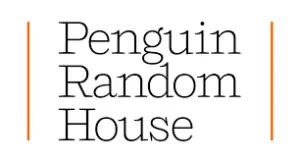 Penguin Random House offers a diverse selection of board books, capturing a range of themes and interests. Notable titles include "Halloween Friends" by Nikki Shannon Smith, a festive story perfect for the spooky season, and "Monarch Butterfly Board" by Gail Gibbons, which introduces children to the world of butterflies. The collection also features bilingual options like "La araña muy ocupada" and "I See a Cat / Veo un gato," providing an opportunity for young readers to engage with multiple languages. The "Count to Sleep" series by Mark Jasper and Adam Gamble introduces various locations through counting activities. The variety and quality of Penguin Random House's board books make it a go-to source for children's literature. Contact info.

Barefoot Books is a distinguished publishing company in Massachusetts, USA, that offers a wide variety of engaging board books for children to enjoy. Titles like "If You're Happy and You Know It!" and "Fast and Slow" not only entertain young readers but also introduce them to basic concepts and emotions. The colorful "Cleo's Colors" and the fun "Red Hat, Pink Boots" inspire children's creativity and imagination. Noteworthy is their bilingual offering, "¡Eso es mío! / That's Mine!", promoting language skills from an early age. The "Yoga Tots" series, including "Brave Bear" and "Happy Tiger", incorporates physical activity, making reading a more interactive experience. With such a wide range of themes and styles, Barefoot Books ensures a delightful reading experience for little ones. Contact info.

Tara Book Company offers a vibrant selection of board books for young readers, catering to a range of ages and interests. Their offerings include not only classic stories but also unique titles that reflect cultural diversity. Their line-up includes "The President's Glasses" and "The President's Cat" by Peter Donnelly, which are intriguing titles that pique children's curiosity about leadership and pets. A unique feature of Tara Book Company is their range of Irish-themed books, such as "Mo Chuid Amhrain Ghaeilge 2 (My Irish Songs)" and "Mo Chead Rainn Ghaeilge (My First Irish…)", both by Tatyana Feeney. These books promote bilingualism and cultural heritage, enriching young readers' understanding of the world. The colorful and sturdy design of these books is perfect for little hands to explore. Contact info.

The Good Book Company is one of the UK's leading book publishers that offers an array of board books targeted toward small children. Their selection is expansive, catering to various developmental stages, and features series like "First Words," "God's Big Promises," and "Seek and Find." These series are crafted to engage readers and stimulate their learning processes. Many of the books contain a religious theme, reflecting the company's Christian orientation. These include Bible-based stories, books on themes such as resurrection and eternity, and books for specific religious occasions. Their collection is ideal for parents or educators looking for Christian-themed educational materials for young readers. Contact info.
Conclusion
Navigating the world of children's book publishers can be a daunting task, especially when it comes to board book publishers accepting submissions. However, finding the right publisher who will accept unsolicited manuscripts is crucial in getting your children's books or picture books in front of eager young readers. Many publishers in this field are enthusiastic about discovering new voices in young adult novels and middle-grade fiction, offering aspiring authors numerous opportunities to publish picture books. So, polish your manuscripts, dive into this vibrant literary world, and start shaping the imaginations of future generations today!
Rafal Reyzer
Hey there, welcome to my blog! I'm a full-time blogger, educator, digital marketer, freelance writer, editor and content manager with 10+ years of experience. I started RafalReyzer.com to provide you with great tools and strategies you can use to achieve freedom from 9 to 5 through online creativity. My site is a one-stop-shop for freelance writers, bloggers, publishers, content enthusiasts who want to be independent, earn more money and create beautiful things. Feel free to
learn more about me here.