Having a blank poetry journal handy when an idea or inspiration hits you is like having a camera on hand when an extraordinary spectacle happens before your eyes.
Every wordsmith knows the agony of a lost idea. Whether you pen songs, plays, or poems, inspiration can strike at the oddest moments. Legends have scribbled notes on park benches, trains, even in bathtubs. The trick? Always having a tool at hand to capture those fleeting thoughts. So, what's stopping you from doing the same?
Are you looking online for a great blank poetry journal?
Here are a few suggestions that may tickle your fancy in getting that new constant writing companion of yours. Or perhaps, you are not the literati type, but have someone you care for that would appreciate a nice blank poetry journal as a present. Whatever the motivation for your search, you may find one that suits you or the person you are buying the gift for from this selection:
The 10 Best Blank Poetry Journals Out There:
Let's start with something cool. I'm sure that many of us have never owned a writing journal like this one before – an interactive one. Commemorating NASA's 60th year, it has an embossed spacecraft design emblazoned by the agency's award-winning logo on its cover. The size is 9.1" x 7.1", it has 190 pages of acid-free blank paper, and its best feature: it is Augmented Reality activated. Using a downloadable app, you can view the printed images inside the journal in a whole different dimension on your smartphone. It is available in 6 variants: The NASA AR Notebook, the Lunar AR Notebook, the Mars AR Notebook, the Jupiter AR Notebook, the Earth AR Notebook, and the Apollo 11 AR Notebook.
First and foremost, this blank poetry journal is designed for the long haul. Not only that the cover made of durable genuine Italian leather, but the notebook part is changeable, unlike in most journals. So, you only have to buy an A5 notebook insert (5-7/8" x 8-1/4"), instead of a whole new journal, once you need a fresh set of papers to scribble or doodle on. It has that intoxicating new leather scent once you open the box and that distinctive retro look and feel inside and out. The papers are unlined so it is also suitable for doing sketches and calligraphy. The style is unisex and the craftsmanship is excellent.
If you want a one-of-a-kind blank poetry journal, then look no further. Since the cover is made of various shreds of genuine grain leather that are handstitched together, no two pieces are identical. Despite having the same design, there will always be slight variations in terms of leather hue, grain patterns, texture, and stitching style in each finished product. The accessories like the clasps and the rivets add value to the rustic and indigenous look and feel of the journal. It also comes with a leather-covered pen for that added antique and mystical appeal. The journal size is 9.4" x 6.7" and the papers are unlined, making it also useful for sketching. And oh, don't worry the magic man doesn't come alive at night, contrary to the legends. LOL.
If you're a big fan of Game of Thrones, The Elder Scrolls V: Skyrim, or other films, shows, books, and games with dragons in the story, then you will love this fantasy-themed journal. The front cover is an embossed close-up image of a dragon's eye and scaled hide, and the back cover is an embossed figure of a baby dragon coming out of the egg. It is available in four different color themes (blue, green, red, and silver), and the size is 8.4" x 5.7" (A5). It has 100 sheets (200 pages) of lined paper in two different shades of cream/brown. The cover has a water-repelling quality and has pockets that can hold ID cards, tickets, and other small and slim objects.
This one is for young to adult ladies who enjoy pastel colors in stationeries. Each one of its 192 pages is printed with a different watercolor wash design that would make any well-written poem lovelier to look at. You can also do some pencil or pen-and-ink drawings over the colorful backgrounds. The journal size is 5.3" x 7.2", so it's a bit compact to fit in most handbags. The paper sheets are stitch-bonded to a hardbound cover and can be laid flat at a 180-degree angle spread to accommodate panoramic drawings.
This blank and unlined poetry journal looks like it comes straight out of an Indiana Jones movie. The cover has a suede-like feel and the paper looks unevenly cut and yellowed by time. It looks like it has a rich storied past even before you write or draw anything on its pages. A strong conversation starter. The journal's dimension is 7.5" x 5.5" and has a rustic leather strap for closure. It has 240 pages of eco-friendly acid-free cotton pages that are hand-sewn for binding. It makes a great gift for both men and women.
Inspired by one of Van Gogh's masterpieces, parts of each cover are hand-painted to capture the artistic spirit of the famous Dutch impressionist. The outlines of the sunflower and butterfly images are embossed to enhance the cover's design and texture. The journal's dimension is 8.4" x 5.7" and it contains 200 lined pages. The paper sheets come in two different earth color shades. It also comes with a special shiny pen with a faux sparkling diamond on its head. This poetry journal also comes in two different monochromatic designs: Red Bronze and Silver for those who don't like a multi-colored cover.
What is unique about this blank poetry journal? No tree was ever used in its production. You will notice right away that the texture of the paper is entirely different from those churned out by paper mills. It is because it is made by Nepalese artisans using a thousand-year-old technique of handmaking paper using indigenous lokta bush that grows in the Himalayan mountains. The journal size is 6" x 9" and it contains 80 sheets or 160 pages of handmade paper. Its hardbound cover is made of paper colored with natural dyeing agents. It is available in four earth-color designs: Forest Green, Walnut, Forest Bliss, and Rustic Curry (not in any way, related to Steph).
This PU leather-bound journal seems to belong to an intrepid explorer. Its cover is stamped with an image of a compass face, and its binding straps are tasseled with miniature replicas of a vintage anchor on one end and a galleon's helm on the other. The product's size is 5" x 7" and it comes with refillable ring binders that allow you to remove and add paper inserts to your heart's desire. You can use it as a travel diary, sketchbook, and of course, as a poetry journal. It is available in 7 different colors: Black, Deep Blue, Red, Purple, Sky Blue, Brown, and Grey.
This one seems to be a mystical journal owned by a fabled magician or an enigmatic apothecary. It is adorned with seven faux semi-precious stones that look like a string of lucky charms. The entire cover including the spine, is covered with embossed patterns. This journal is quite large, measuring 10" x 13", and is fitted with antique-looking C-clasp locks. It has blank sheets of paper that are ideal not only for writing compositions but also for sketches, cartography, and calligraphy. It is available in other sizes too and in colors, black, charcoal grey gold, green, brown, dark blue, red, and turquoise.
Summary
There you have it! I hope that this line-up will help you select the right blank poetry journal for yourself or someone you intend to make happy with a thoughtful present. Or, if there is nothing here that excites the poet, artist, or songwriter in you, don't fret. You'll eventually find the one, or it will find you.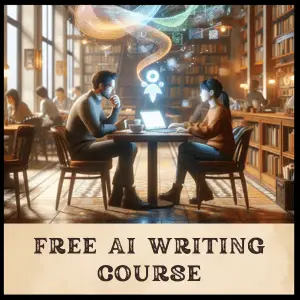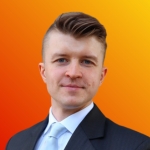 Rafal Reyzer
Hey there, welcome to my blog! I'm a full-time blogger, educator, digital marketer, freelance writer, editor, and content manager with 10+ years of experience. I started RafalReyzer.com to provide you with great tools and strategies you can use to become a proficient writer and achieve freedom through online creativity. My site is a one-stop shop for freelance writers, bloggers, publishers, and content enthusiasts who want to be independent, earn more money, and create beautiful things. Dive into my journey here, and don't miss out on my free 60-minute AI writing online course.