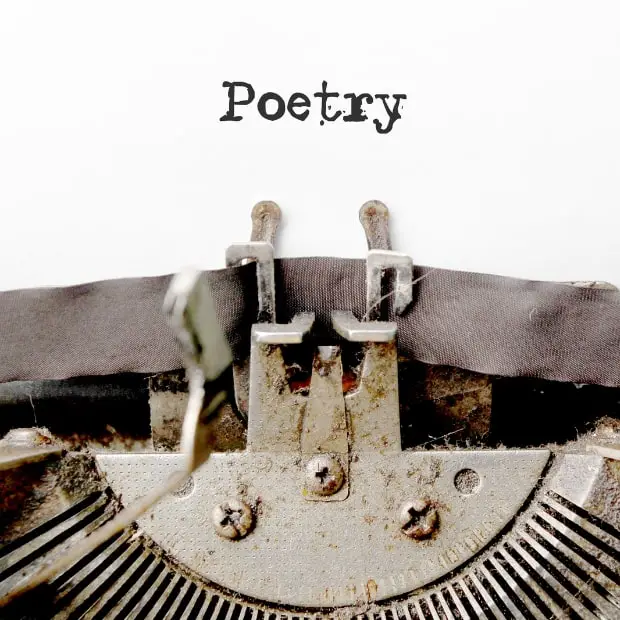 Ever toyed with the idea of turning your poetic musings into a paycheck?
Well, you're in for some good news. The digital era, brimming with online platforms, social media hubs, and nifty poem-writing apps, has transformed the game for poets. Now, reaching a global audience and monetizing your poetic flair are just a few clicks away. Naturally, the allure lies in the brilliance of your verses and the fire in your belly to make your craft pay. And guess what? There's zero guilt in wanting to earn from your artistry. If you've got an arsenal of untouched poems gathering dust, it's high time to let them see the light. Dive into this guide, apply the golden nuggets, and soon, you might just see a steady stream of income. For an extra boost, James Wagner's "Selling Your Poetry Book: Marketing Tips For Published Poets" could be your roadmap to poetry-selling success.

12 Tips On How To Sell Your Poems:
1. Self-publish your poetry as an eBook with the Kindle Store and other online publishers
The internet cut out the middleman (i.e. book publishers and literary agents). Now you can self-publish your collection of poems without getting permission or approval from a gatekeeper. The only people you have to satisfy are your loyal readers. So one of the best and most straightforward ways to earn some money with your poems is to sell them through online eBook platforms.
The most popular and widely used are:
Amazon Kindle Store – royalties – 70% per sale
Kobo Books – royalties – 70% per sale – great for international audiences
Nook (from Barnes and Noble) – royalties – 60% per sale
Books Author (from Apple) – royalties – 70% per sale
You should start with the Kindle Store because right now it's responsible for around 80% of eBook sales across English-language-speaking countries. People are also used to buying stuff from Amazon and they will grab your collection of poems with a single click. Amazon will pay you a royalty of 70% on all title prices between $2.99 and $9.99. By being a Kindle Publisher you will get access to their whole Kindle Library which is quite cool. Some authors are making a killing with their poetry books.
Here are some of the most popular poetry titles getting tons of downloads on Kindle:
Of course, before earning any money from your book you will have to learn the ins and outs of online publishing. If you need some information on that you can check out this guide to Kindle Direct Publishing.
2. Sell your poems to literary magazines
Self-publishing is great, but you can still leverage the power and circulation of established literary magazines that periodically accept poetry submissions from new writers.
There are a couple of ways in which you can get paid by these literary institutions:
Per line (from $0.50 to $10)
Per poem (usually from $15 to $300)
Per word (from $0.03 to $0.1)
You can try to submit your poems to big publishers like "The Sun", "Poetry Foundation", "The New Yorker", "Three Penny Review", "Epoch", and "Grain Magazine". For example, "The Sun" will pay $100 to $200 for each accepted poem. The poems are also accepted by academic groups, online poetry groups, and niche online literary magazines. You can simply go to their websites and check the submission guidelines to find out how to get paid.
Here are two helpful lists to get you started with magazine submissions:
Of course, you will only receive a payment if your work is accepted. Most of the time, you will vie for the approval of the editors along with many other contestants. So you better be good. Note that some of these magazines have a so-called "reading fee". It's a submission or service fee, which you have to pay for the journal to get considered for publication. Publishers ask for the fee because they are inundated with submissions and manuscripts and want to attract only serious authors. These fees range from around $2 to a maximum of $20 (but around $3 is the norm).
3. Submit your work to poetry anthology publishers
If you're trying to break into the market and get your name known (while earning some extra cash on the side), you can consider submitting your work for a poetry anthology book. Many established publishers are periodically open for poetry submissions around a common theme (love, death, friendship, travel, etc.). After going through a pile of manuscripts (which can be delivered either electronically or as a hard copy), they select the best ones and put them in the anthology. Here you can find an amazing list of publications regularly open for anthology submissions. Please note that you have to submit your work before the deadline. And what about the money? This all depends on the company you submit to. For example, you might get paid $40 to $150 per poem or you might receive a certain percentage of the royalties from the book sales. Just make sure you read the rules carefully because some publishers will want YOU to pay to appear in their anthology. This is completely unfair and you shouldn't do it. Please note that a submission fee of around $3 may apply (per 3-6 poems).
4. Win a poetry competition and get the prize money
Joining a poetry contest is another great way you can try to monetize your creativity. It's true that sometimes to compete, you'll have to pay an entry fee, which usually hovers around $25. But there are also many free contests where you don't have to pay anything to try your luck. Here's a great list you can check out to learn more about getting cash with literary contests:  31 Free Writing Contests: Legitimate Competitions With Cash Prizes The contest is run on an annual or quarterly basis. The prizes differ a lot from one organization to the other.
Here are some examples of how much cash can you expect if you win one of the contests:
Inkitt – $300 cash prize, as well as eligibility for future publishing deals.
Naomi Long Madgett Poetry Award – $500 prize (you need to submit 60 – 90 pages worth of poems)
James Laughlin Award – $5000 prize, as well as printing and distribution of your book
African Poetry Book Fund Prizes – $5000 for a book of African Poetry
Tufts Poetry Awards – $10,000 prize
Sounds good, right? But you should watch out for the entry fees and know that you will compete against hundreds of other poets. But winning a contest is not only about the money but also about the recognition and taking your literary career to the next level.
5. Self-publish your poetry book
This option is only irrelevant if you already have a loyal audience (on your blog or social media) that will readily buy your book. Some book marketing expertise would also come in handy, as it's difficult to break through to readers in today's crowded market. However, self-publishing can be very lucrative if you're willing to put on your marketer's hat and go out to meet your audience. Adam Croft, who self-published 9 mystery novels on Amazon over a few years, earned $1,4 million in a single year. We already talked about publishing ebooks, but if you would like to have a print book, Amazon has you covered as well. They have a print-on-demand feature available through the Kindle Direct publishing program. It will enable you to print your paperbacks, but your royalties will go down from 70% to 60%. And you will also have to subtract the cost of printing (which can be substantial). The best way to go is to take it step-by-step, start with the poetry ebooks, and once they get popular, you can print and sell them as well. According to The Guardian, an average self-published author makes around $1,000 per year, which is not huge. Most of the authors make less than $500 a year and 90% of books sell less than 100 copies. Others make hundreds of thousands of dollars per year with their self-published books. It all depends on your skills and luck.
6. Sell a book of poetry through an established publisher
You can also try going the traditional route and submit your poetry manuscript to one of the established publishers in your country. These publishers, however, receive hundreds of submissions every month, so usually wait at least 3 to 6 months to get a response (which may be negative by the way). It's great if you already won some sort of poetry contest or made your name known in some other way. This will increase the likelihood that you will get picked and secure a book deal. But, you will hardly make any money when working with a publisher. Your royalties will be minuscule because of the costs of printing, distribution, and marketing. If you're a first-time author and you get a book deal, you can expect to receive $2k-4k as an advance, 6-10% royalties on book sales, and 20-30% of ebook sales. You do the math.
7. Create a poetry-related YouTube channel
YouTube is growing at an astonishing rate and you can use it to spread your poetry and gain a loyal audience. The key to making your work more popular is knowing on which platform your audience is hanging out and meeting them by providing amazing content. Believe it or not, poetry is huge on YouTube.
And you can earn money from your YouTube channel in multiple ways:
Through ads (on average, you can make $7,6 per 1000 views – this depends on a couple of factors)
Through sponsorships
By doing branding deals
By promoting your book of poetry
With affiliate marketing (for example, selling stationery or gifts related to poetry)
If you feel you could do a video of poetry readings, poetry classes, or any other content related to your passion regularly, with time you can start earning quite a lot.
For your reference, here are the most popular poetry-related channels on YouTube:
Button Poetry – 1+ million subscribers
UnErase Poetry – 500k+ subscribers
Write About Now Poetry – 56k subscribers
Spilling Poetry – 500k+ subscribers
Speakeasynync – 139k subscribers
8. Create an online course about poetry writing
There has been a proliferation of online courses over the last couple of years. The market is growing at an astounding rate. So if you feel you have a teacher in you, you can create and upload a course to a platform like Udemy, Skillshare, Creative Live, or Teachable and host your very own poetry class. As an inspiration, you can check out this writing course from Creative Live. The royalties on these courses are high (70%+) and you can price your course anywhere between $20 and $300. Most of the platforms will lend some of their marketing capacity and help you distribute your course. But of course, it's always best if you also have your communication channels like a blog or a social media account.
9. Use online freelancing sites to offer your poetry writing services
Believe it or not, there are many people out there who could use your poetic talents and pay you on a per-poem basis. I have been using online freelancing platforms like UpWork quite a lot. I was just checking in to see if they have any gigs related to poetry, and they do. For example, someone can pay you to write a Valentine's poem for them. There are also more permanent positions like an editor for an online literary magazine, a poem writer for thank you books, etc. I even found one job where you need to write a poem for someone else's granny as a token of appreciation. This job is priced at $100. Can you dig it? All you have to do is go on one of these platforms and set up your account. Then you're ready to apply to literature-related projects and get paid through PayPal or direct deposit.
10. Use social media to generate revenue from your poetry
Poetry escaped the world of literary salons a long time ago. Now millennials play leading roles in the democratization of literature and are not afraid to make money with it. Instagram is one of the best creative outlets for poets. Rupi Kaur, a popular poet has 3,4 million followers on Insta. Along with other social media activities, this helped her to sell millions of dollars worth of her poems. Other examples of Insta-famous poets are R.M. Drake, Charly Cox, and Yrsa Daley Ward. These people attract hundreds of thousands of followers with their work. As you can imagine, this helps them drive book sales, get paid for speaking gigs, and secure publishing deals.
11. Start a blog related to poetry
Since you're already a writer, maybe you should start blogging about poetry. You would create lists of the best poets from different countries around the world, your favorite poetry books, or even teach readers how to proceed with rhymes, synonyms, and metaphors. It takes around 1 year of hard work for your blog to take off. But if you share enough knowledge and beautiful poetry, you can soon gather a substantial following and maybe even make some money. You can monetize a blog by placing ads on it, recommending your favorite books, selling your book, or taking part in affiliate programs where you recommend your favorite products and earn a small commission on each assisted sale. That's exactly what I'm doing with my blog.
12. Sell unique items with your poems printed on them
This last strategy ties in really well with the blogging and social media parts. Once you have enough people following you and your poetry, you can create a few products that will help to fund your future creativity. For example, with a website like Zazzle, you can print T-shirts and produce mugs with your verses on them, and then promote them online. If you're a craftsperson (or if you know a craftsperson), you can also create pins, poetry-related gifts, mugs, posters, and other things, and then sell them on Etsy. Of course, it all depends on your marketing skills, but this is a cool way to earn a few bucks with literature-related items.
Are you ready to earn a living as a poet?
Getting paid as a poet is a complicated affair. But fortunately, by using the above tips, you can finally stop being a starving artist, and actually, earn some living by doing what you love. With the power of the internet, it's more possible than ever to write your ticket and become independent. But this is far from easy. Sure, if you want to earn a couple hundred bucks a month from your hobby, this is more than possible. But if you want to go full-time with your writing gig, you need to prepare to work harder than anyone else and sacrifice your leisure time to evolve your online presence. I wish you all the best on your journey. You can become free through your creative efforts. Next up, please explore the list of the top poetry book publishing companies.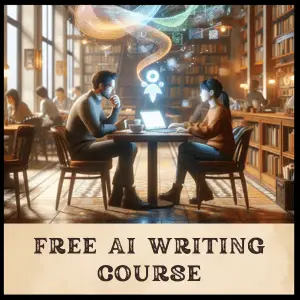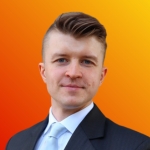 Rafal Reyzer
Hey there, welcome to my blog! I'm a full-time blogger, educator, digital marketer, freelance writer, editor, and content manager with 10+ years of experience. I started RafalReyzer.com to provide you with great tools and strategies you can use to become a proficient writer and achieve freedom through online creativity. My site is a one-stop shop for freelance writers, bloggers, publishers, and content enthusiasts who want to be independent, earn more money, and create beautiful things. Dive into my journey here, and don't miss out on my free 60-minute AI writing online course.