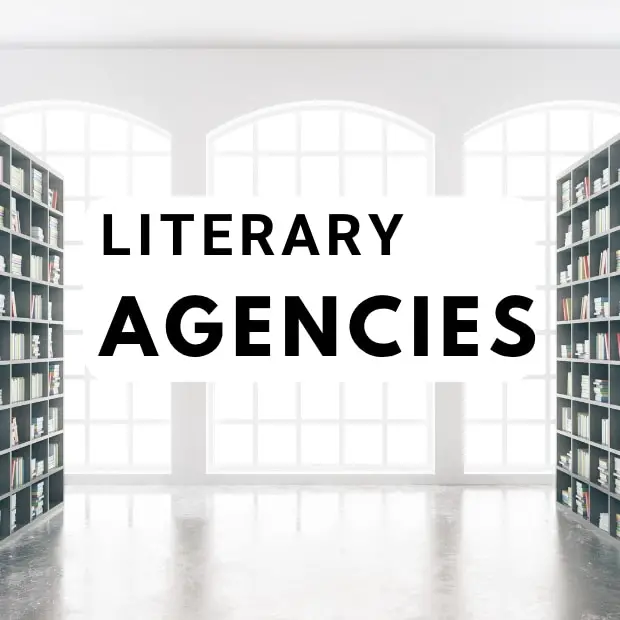 Are you a first-time author who's looking for the best literary agencies?
Publishing houses act as gatekeepers to the literary world, and they select only the highest quality of prose because they receive dozens of manuscripts every month.
And that's exactly why you need a top literary agent who will back you up and guide you through the maze of the publishing world.
Below you'll find a list of the best literary agencies (along with links to submission guidelines) for first-timers and veterans alike. Enjoy!
30 Best literary agencies (with links to submission guidelines):

Formed in 2000, Trident Media Group is one of the most prominent literary agencies in New York City. They are representing over 1000 best-selling and emerging authors in an array of genres.
Many of the titles they helped release had become New York Times Best Sellers and won awards such as the Pulitzer Prize and the National Book Award.
They work with authors, both in the US and the UK, and the titles they release usually achieve a high volume of sales (they're at the top in North America).
They have many great agents under their wing who specialize in both fiction and non-fiction, audiobook sales, digital publishing, and social media promotion.
You should especially try to get in touch with Mark Gottlieb, who's their #1 agent specializing in selling first-time author manuscripts (and often securing six-figure deals in the process). Many of the books that went through him became NYT bestsellers, and later got adapted for movies and TV shows.
Contact: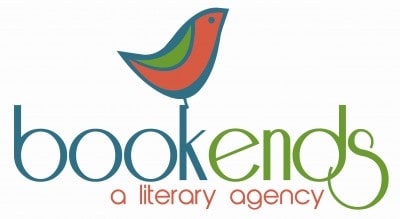 BookEnds is a well-established literary agency that first went into business in 1999. They are representing both fiction and non-fiction authors who write books for adults and children.
The company started as a book packaging company, but two years after the opening pivoted and became an agency. They have tons of experience in the industry and work with many talented agents.
If you're a first-timer, get in touch with Tracy Marchini who, after spending four years at Curtis Brown, decided it was time to pursue her own editorial career. Now, with over 10 years of professional experience, she's open to receiving manuscripts, especially in the children's literature genre.
Contact:

Folio works with literary fiction and non-fiction writers mainly around the US, but also in other English-speaking countries. They represent many newbie authors, some of whom reached the heights of literary success by producing best sellers and receiving literary awards.
Folio is a division of the legendary Harold Ober Associates Agency, which represented famous writers like Chinua Achebe and William Faulkner (among others).
They adapted to the digital world and offer services in marketing, website development, media training and promotion across many e-book and audiobook platforms.
If you have a children's book manuscript, check out their division called Folio Jr.
Contact: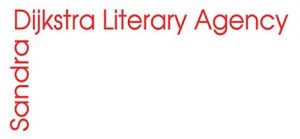 This agency is highly accommodating towards talented new authors. That's despite the fact that Sandra Dijkstra represents Pulitzer Prize winners such as Steven Hahn, Eric Foner, and Leon Litwack. It is their mission to find and help writers whose books can make a difference.
They accept both fiction and non-fiction manuscripts in various genres. It includes mystery thriller, suspense, drama, sci-fi, fantasy, romance, history, science, religion, business, lifestyle, young adults, children, and a lot more.
Sandra Dijkstra assisted many celebrated authors in launching some of their bestselling books. It includes Amy Tan, Maxine Hong Kingston, Nobel Prize-winner Mo Yan, Diane Mott Davidson, Kate White, and author/illustrator Janell Cannon, among others.
Contact: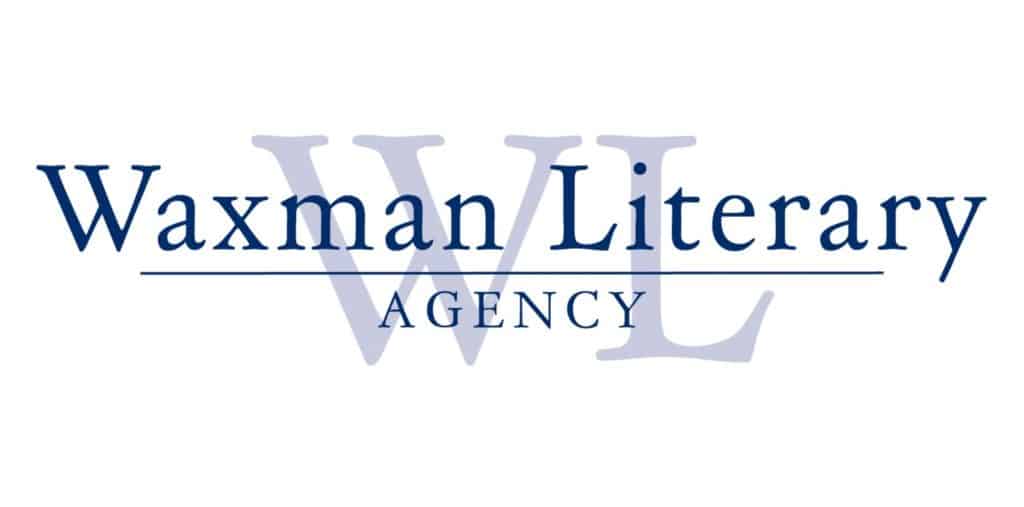 If you have a powerful story to share, Waxman will be happy to connect you with some of the best publishers in the market. They work with authors of all shades, including journalists, industry experts, as well as beginners able to come up with an exceptional piece of work.
The company was started by Scott Waxman, who worked with HarperCollins for many years before starting on his own. He's an experienced agent who saw the decline of the traditional bookstores, which made way for huge digital platforms like Amazon. Now he's working with co-agents from all around the world to help authors get published.
Another agent working in this agency is Ashley Lopez, who joined in 2015. She's interested in receiving manuscripts in the genres like young adult fiction, narrative fiction, memoir, and cultural criticism.
Contact:

This is one of the oldest literary agencies in the country founded in 1913. It gradually transitioned into the digital age and now continues to be independent while releasing 40 to 50 new titles every year.
The company has a rich history. It was passed down from generation to generation and since 2001 it's run by Gail Hochman. Right now there are around 9 agents working for the company and they each specialize in different genres and book formats.
If you want to publish an interesting memoir, you should especially get in touch with Emma Patterson, who is one of the newest additions to the agency and is hungry for work.
Contact:

This literary agency was founded in 1989 and will help you manage the whole lifetime of your book – from the first concept to publication and promotion. The goal of the company is to ensure that each author gets their chance and that his or her work reaches the widest possible audience.
There are nine individuals working for the company right now. If you're a new author, get in touch with Matt Belford and Jenny Herrera, who recently joined David Black.
They only accept queries in the form of a printed letter where you need to give details about your work. As they receive many submissions, you will probably need to wait up to eight weeks for a response.
Contact:

Harvey Klinger has years of experience in the publishing world. He established his agency in 1977, and since then, it grew into a small, and agile literary agency. Currently, there are 5 people working under its roof.
If you want to increase chances of getting published, get in touch with Rachel Ridout, who's into building her own list of writers. She's interested in adult and young adult fiction in the genres of magic realism, contemporary western, and science fiction.
The company wants to receive manuscripts from new clients, both published and unpublished, but they sign up only a few new names each year.
Contact:

If you think you have a great work of literary fiction on your hand, this is the right agency for you. DMLA released some great titles like Dragon Pearl, Crimes Against Humanity and the Monster Baru Cormorant. As you can guess from the titles, these are mostly science fiction and fantasy books.
The company is very active in recent years, and now it represents over 150 novelists selling over 100 novels each year to top publishing houses in the US and abroad.
One of the newest additions to the company is Caitlin McDonald, who joined DMLA in 2015. If you have anything that's even slightly geeky and science-fiction-like, reach out to her.
Contact:

This is a new organization hungry to build up its portfolio of writers. It was established in 2017 as an amalgamate of The Cooke Agency and The McDermid Agency. One of their new agents is Chris Bucci, who will gladly look at your manuscript.
On their submissions page, you'll find they welcome authors of all backgrounds, identities, and perspectives. You may try them out if you have a thriller, horror, commercial suspense, speculative fiction or any other type of literary fiction (including young adult).
You'll need to send a detailed description of your story as well as 10-15 pages of your manuscript. Please note that screenplays, stage plays, poetry and picture books are not accepted.
Contact:

P.S works in an international market, and they represent established, as well as debut authors. Right around a dozen agents work for the company, accepting manuscripts in all kinds of genres. Each of the agents has a separate website and Twitter handle, so it's quite easy to find their contact info and pitch your idea for the book .
One agent who's looking for new sign-ups is Carly Watters, who has been with the company for many years and she can help you get a dream book deal. She's interested in both fiction and non-fiction, and you simply need to send her an email with your proposal.
Contact:

Laura is running her own agency and in her spare moments moonlights as a children's book author. She's working for the Andrea Brown Literary Agency (included on this list as well).
I included her because she's one of the most experienced book agents in the US, working in the publishing business since the mid-'90s.
If you want to get a children's or a young adult fiction book published, she will be happy to look at your manuscript. But she doesn't shy away from a good suspense or horror novel either. She's working with #1 NYT bestselling authors, but she's always on the lookout for new talent.
Contact: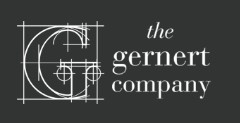 This is a small, yet dynamic agency based in Manhattan, NY. It was founded in 1996 by David Gernert. Right now, it has six full-time agents (and a couple of part-time ones) and represents over 200 authors. On their website, they say they represent both well-known and soon-to-be, which is great if you're new in the biz.
They accept manuscripts in many genres – fiction and non-fiction. The company is even working with journalists, essayists, and bloggers , with tentacles reaching as far as the film and TV industry.
Contact:

If you are looking for a boutique agency perfect for first-time authors (as well as veterans), this should be among your top picks.
The publishing industry is changing rapidly, but the Meredith Bernstein agency is keeping up with the times by using technology and maintaining a vast array of contacts in the US and abroad.
Meredith has been in business for over 30 years and she has a great eye for spotting new talent. The manuscripts are accepted in all kinds of genres (fiction and nonfiction).
Contact:

This is one of the most established literary agencies in New York City. It's working with many award-winning journalists, novelists, as well as graphic designers. Right now it's representing over 150 best-selling authors in an array of genres from fiction to investigative journalism.
The company was founded in 1977 and since the beginning, its mission was to help authors not only get published, but also to sustain their careers over the long term.
The authors they represent won the Pulitzer Prize, The National Humanities Medal, and the National Book Award. On the website, you can find submission guidelines and the email addresses of all their main agents.
Contact: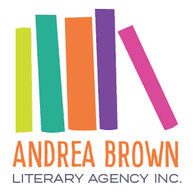 This company has been around since 1981 and for a change, its headquarters are based on the west coast. They are passionate about finding new voices from different parts of the country. The goal of the agency is to get a wider perspective and include writers from many backgrounds.
Their main office is based in San Diego, but they also have a small office in New York City, so they know exactly what's going on in the publishing industry.
Their main specialization is children's literature, so submit your manuscript if you have something in that genre.
Contact: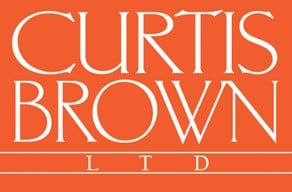 This is one of the most established and leading literary agencies in the world founded in 1914. It represents a vast array of established as well as emerging authors in many genres.
It has offices both in the US and UK. The US offices are in New York and San Francisco specializing in handling film translation, radio, and digital media rights.
The London office is much bigger with over 160 people working there full time. In 2016, the company was acquired by Original Talent, which helped to create a stronger presence on the TV and film market as well.
Contact:

This is a relatively new agency founded in 2009. Yet it grew fast and now has 12 agents under its roof. Together, they represent over a century of publishing experience and specialized skill sets, including literary management, editorial help, marketing, and subsidiary rights.
They are happy to look at manuscripts in all genres and they are reputed both among authors and traditional publishers. With over 30 New York Times bestselling titles, they became a steamroller of the industry, while still making sure they give enough attention to the upcoming writers.
Contact:

The company was established in 1984 (a good year to start a literary agency, if you ask me). It's known for working with several best-selling authors, but it's always open to new talent. Except for representing authors, it also deals with publishing rights and copyright laws.
It has partners all over the world, so if your work becomes successful in a local market, you can count on it being translated into several languages. They are currently looking for new clients, so all you have to do is to follow their submission guidelines on the website.
Contact:

This is a UK-based company that champions first-time authors. To submit your manuscript, you need to find the contact information of a particular agent and get in touch through email.
Each of them specializes in a particular genre, so take your time and adjust your submission based on your manuscript.
There are 13 agents working at the company at the moment, and all of them are hungry for fresh literary blood. This is a great agency to pick, especially if you want to translate your work into several European languages.
Contact:

This is a small New York-based agency started by Miriam Goderich, Jane Dystel, and Michael Bourret. Right now, the trio has 10 other agents under its roof.
As experienced author coaches, they make it a point of pride to allow you to submit your manuscript without too much hassle. You just need the first 25 pages if it's a work of fiction or a proposal with a sample chapter if you're into non-fiction.
That's lenient because some agencies want you to submit the full draft of your work. So if you want to get fast feedback on your manuscript, just follow the submission guidelines and stay patient.
Contact: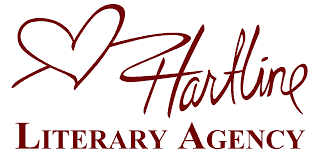 Based in Pittsburgh, the Hartline Agency represents over 100 years of experience in the publishing business.
And unlike many companies on this list, Hartline is a family-owned business, so you can expect a personal approach. If they sign you up, you'll feel like a part of the extended family of authors, editors, and publishers.
In fact, it's a full-service agency, and that means they will not only help you with book proposals but also marketing and promotion. These are crucial if you want your book to become widely available in the market .
Contact:

What I like about Chris Herman is that he's not only a successful literary agent but also a shrewd business executive and author. His motto is "If I feel I can sell it, I'll represent it".
He opened his agency in the mid-1980s and since then he has made almost 1,000 book deals, many of which became international bestsellers.
In fact, his own book called "Jeff Herman's Guide to Publishers, Editors & Literary Agents" sold over 500,000 copies. He works closely with his wife Deborah and they form an unstoppable team.
Contact: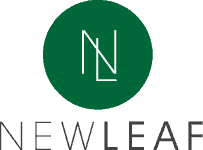 This is a full-service management and representation firm. It's a new kid on the publishing block , but it's growing fast. Since its inception a couple of years ago, it transformed from a boutique literary agency into an all-around creative company.
Right now they boast 37 books on the New York Times bestseller list as well as eight films produced (including American Honey which I loved).
It doesn't matter if you need help with literary rights, a screenplay or a new manuscript you're desperate to get published – they'll have you covered.
Contact: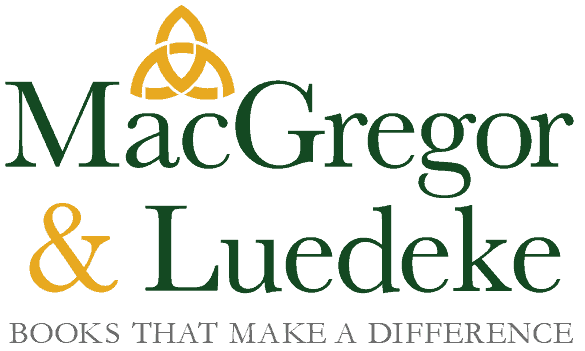 If you're a first-time author and have a general or a Christianity-related manuscript , get in touch with this company. They started only in 2006, so they're eager to sign up fresh literary talent and build their client base.
Most of the literary agencies on this list are based in New York, but this one is an exception. Its HQ is in the beautiful Manzanita, Oregon.
The greatest thing about them is that they not only care about getting the book published, but also about authors as people who have to maintain their literary careers.
Contact: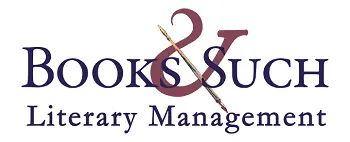 This is a great example of a full service literary agency that helps authors to develop their ideas and get the best deals for each of the books. They will help you think strategically about your literary career and stay aware of the technological shifts that shape the industry.
These days it's not only about publishing the book. It's also about branding, promotion and even social media marketing. Right now, the company represents over 270 clients and deals with books, mostly geared towards the Christian market.
Contact:

This is a versatile literary agency dealing in both fiction and non-fiction. They work mainly with well-established authors, but they are also happy to sign up debut writers. They will help you polish your manuscript seamlessly and let you manage your literary career.
The company was started by Alice Spielburg in 2012. She first worked with John Wiley and Sons, which gave her tons of experience in the publishing industry.
She's working in all kinds of genres, but you can check out her manuscript wishlist to find out exactly what she's looking for these days.
Contact:

Last but not least, we have a small agency based in California. Their mission is to help others with the publishing process from the ideation, through a collaborative editorial process, and finishing with marketing and distribution.
Over the years, they worked with many best-selling and award-winning authors. But they are eager to collaborate with first-timers and bring new and exciting projects to the market.
Contact:

The Knight Agency is a well-known literary agency that was established in 1996. It's headquartered in Madison, Georgia, United States.
Deidre Knight, a senior agent and the founder of the agency, represents a diverse list of authors in various genres, including romance, women's fiction, commercial fiction, and non-fiction.
They're known for working closely with clients and providing a comprehensive range of services, including editorial guidance, extensive contract negotiation, and career management.
Contact:

Emerald City Literary Agency is a boutique literary agency based in Seattle. It was founded by Mandy Hubbard, a veteran in the publishing industry and a published author herself.
The agency primarily represents children's literature, from picture books to young adult (YA) novels. This includes middle grade fiction, which is for readers aged 8 to 12, and YA fiction for readers aged 13 to 18.
Contact:
Tips For Working With Literary Agencies
An agent's task is difficult because most manuscripts go to the biggest publishers repeatedly. Most books are presented only to 8 to 12 main publishers in the market in the first round of promotion.
That's why you need to focus on two things – writing an excellent book, and then following the strict submission guidelines of each publishing house.
An agency that represents authors can help you with the second task as they know the publishing industry inside out. They will help to improve your book proposal, so it looks like a masterpiece. They'll also assist you in contract negotiations and all the other stuff you don't want to deal with if you're just starting your writing career.
All they ask in return is a percentage of the advance you will receive from the publisher and the percentage of the royalties coming from the book sales (usually 10%-20%). This can amount to quite a lot if you're looking at six-figure book deals that are pretty common among the biggest publishing houses. If you hook up with some of the best literary agents, this is a win-win-win situation where you, the agency, and the publisher are all happy with the result.
With this in the mind, please check the following list of trustworthy publishing agents who will be happy to look at your manuscript. It doesn't matter if you're based in the USA, Canada, or the UK, these companies and individuals will have you covered.
#1 Pro tip: The best way to succeed is to work with new agents who are working within a larger agency. They're your pick because they're hungry to build lists of published authors, but they also have access to lots of contacts and resources. Getting a literary agent is also a good idea because most established agencies sign up just a few new authors per year.
#2 Pro tip:  If you want to learn more about the publishing game, check out this book: The Essential Guide to Getting Your Book Published by Arielle Eckstut, or check a course for new writers.
Conclusion
Finding a great literary agent is not an easy task. In many developing literary markets such as India , authors usually work directly with the publishers.
But this is not the case in the US and UK. Although you can find a few dozen well-established publishing houses who will accept unsolicited manuscripts , most of the time you need to be represented by a well-reputed literary agency.
There are many benefits coming from this arrangement. You'll get your manuscript edited and shaped into a form that will be more appealing to the approval committee in any publishing house.
I hope you found these detailed agent listings beneficial that your manuscript will see the light of the day sooner rather than later.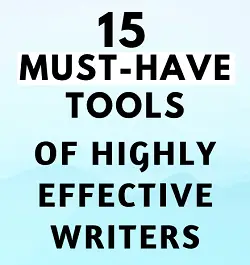 Free resource: Download your free PDF and learn about the top tools used by freelance writers.
Get it here
Rafal Reyzer
Hey there, welcome to my blog! I'm a full-time blogger, educator, digital marketer, freelance writer, editor and content manager with 10+ years of experience. I started RafalReyzer.com to provide you with great tools and strategies you can use to achieve freedom from 9 to 5 through online creativity. My site is a one-stop-shop for freelance writers, bloggers, publishers, content enthusiasts who want to be independent, earn more money and create beautiful things. Feel free to
learn more about me here.