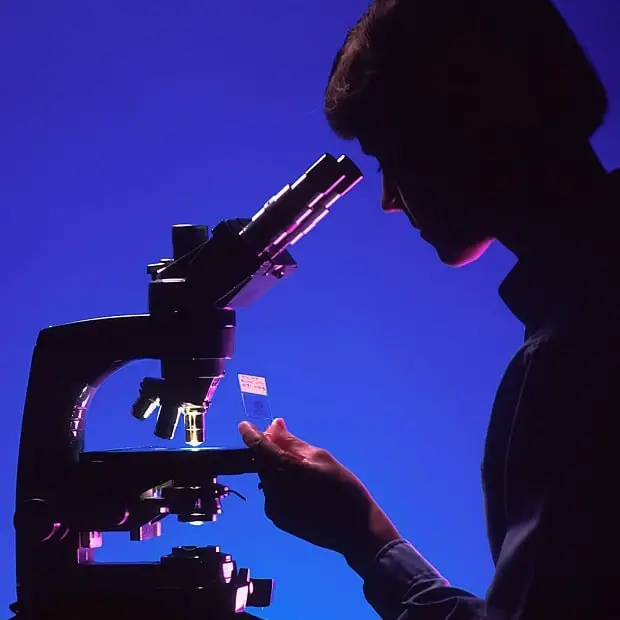 If you have a degree in a scientific field and a knack for writing, consider becoming a freelance science writer.
It's a great idea as science writing encompasses a wide variety of niches along with better pay.
But people often struggle with the notion because they don't know how to get started in this profession.
If you want to know how to become a freelance science writer, I have compiled a whole list of tips for you.
10 Tips on How to Become a Freelance Science Writer:
1. It's Better to Have a Degree
When working as a science writer, it's better to have a degree in the field you are writing in.
It sets you apart from other general writers and gives you the advantage of having in-depth knowledge on the subject, even if you're a beginner.
Not everyone can write articles on scientific topics, especially if it involves using technical concepts and field-specific jargon. That is why a degree will help you land better jobs as a science writer. It is even better if you are a board-certified professional in that field.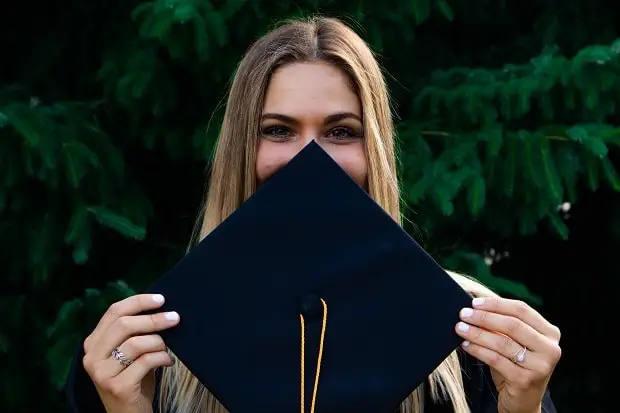 Although a diploma is not a prerequisite for becoming a professional writer. Frequently, talent, passion, and diligence in research are enough to make it in this business. Still, you cannot discount the fact that having a degree in journalism or English can give you an edge against the competition.
In the case of becoming a science writer, having a bachelor's degree in science will give you a head start over others.
2. Read More
The best way to write better is to read more.
Reading articles and papers of successful science writers can help you polish your writing skills and understand how writing for the web works. It will also keep you updated on the latest breakthroughs and other development in your field.
This tip is especially useful for beginner writers, as they need guidance in planning the structure of their compositions. They should learn to correct wordy sentences and eliminate redundant statements.
3. Write a Sample
After reading published articles on a specific topic, you should write a version of your own as an exercise. Always remember that writing needs practice, and there is no better way to learn it.
The more you write, the better you'll be able to polish your skills. So, it's always better to write samples for yourself to hone your writing skills. Even if they don't get published, these articles will never go to waste as you can still use them as samples while applying for jobs.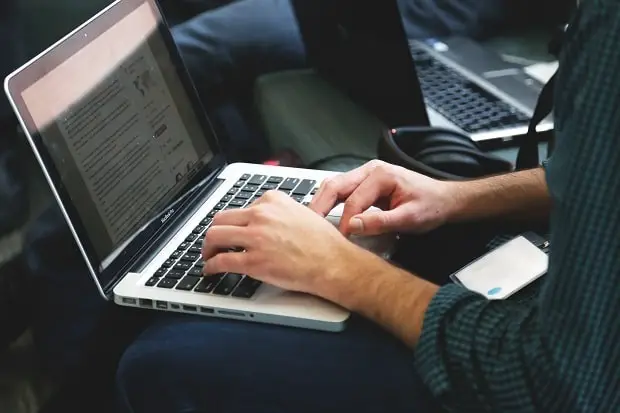 4. Publish Your Articles
Writing articles in the science niche and publishing them yourself is perhaps the first thing you can do to kick-start your freelance writing career.
Although you won't get paid for writing these, it's still worth the effort because:
You'll practice writing and improve your skills.
You can use the published articles as samples while pitching for future jobs.
Publishing scientific articles is a great way to show your talent to the world. You can use Medium or LinkedIn for this purpose. A much better idea, of course, is starting a blog.
Several other scientific websites pay you for writing and publishing articles for them. Some will pay you outright, while others will base your compensation on the number of views you get.
Publishing your articles is always better than writing a sample only because there's more to freelance writing than just providing a piece of raw content. Clients need writers with SEO and keyword research knowledge, and writers with published articles prove they have these skills.
5. Build Your Portfolio
The importance of a portfolio for a freelance writer's success cannot be neglected or overlooked.
I highly recommend having a portfolio because it displays your professionalism and experience in the freelance industry. Also, a portfolio is a creative way of showcasing your skills and doesn't look boring like a CV.
Plus, it contains broader information, as you can include several pages to let clients know about you and your work in detail.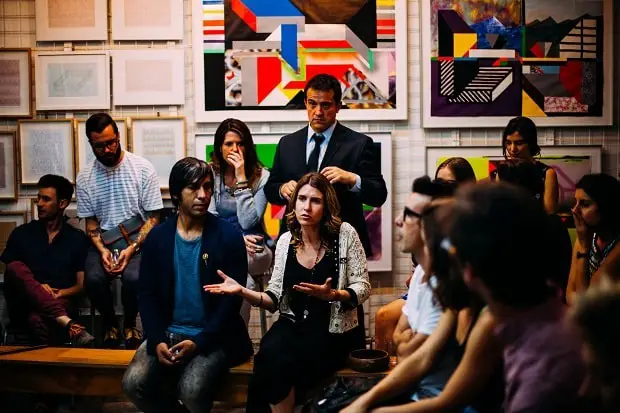 6. Get into Some Professional Organizations
The best thing about joining professional organizations, online groups, and email lists is that you get to learn a lot more. Belonging to an organization that promotes open discussions will help broaden your perspective and increase your knowledge.
As a scientific writer, it's always better to have more knowledge of your field to write better articles.
Get into professional organizations and attend webinars, courses, and events. All these will improve your skills and knowledge, and you'll also meet other professionals in the industry.
You can ask them questions and get to know about their journey to a successful career. Their nuggets of wisdom will help you chart your voyage as a freelance science writer.
7. Get Started on Job Boards
Once you have hands-on knowledge of your niche, some experience through writing samples, and a professional-looking portfolio, the next step is to make an income with your skills.
For this, getting started on a reliable job board is a good option. There are several job portals out there, like Upwork, PeoplePerHour, and Fiverr, that post hundreds of writing job opportunities every day.
Just open an account on any of them and get started after creating your profile. Make sure that you have samples and a cover letter ready when applying for jobs.
The best thing about these job boards is that you can specify your niche and get jobs only related to it.
These job boards also have a fair and reliable payment system. So, you can depend on them to kick-start your freelance science writing journey.
8. Stay Motivated and Be Consistent
When it comes to freelancing, the irregular work schedule and fluctuating payments can make your income inconsistent.
Keeping up with the flow and not getting frustrated with it is what makes a freelancer successful.
As there are no fixed office hours, freelancers can decide the time to work. Things can become overwhelming if you don't establish a routine, which may lead to inconsistency and procrastination.
Therefore, you need to motivate and push yourself to keep working. Just because you love writing doesn't mean you'll keep doing it.
As humans, we all get dispirited at times, especially at the beginning, when we're applying for jobs and not getting a good enough response.
However, things get better, so don't quit. Stay consistent to get the best results from your efforts. The best way to get you through the ups and downs of freelancing is to stay motivated and proactive.
Keeping your mind limber and your thirst for wonder and scientific knowledge unquenchable can help you stay motivated as a freelance science writer.
9. It's Better to Have Direct Clients
While freelancing job boards are an excellent option to start your freelancing career, it's better to have direct clients in the long run.
For this, you can work with websites and write regular blog posts and journals for them.
As science writing requires professionals in the field, you can easily collaborate with websites if you have the right credentials. This could give you a consistent income for months or even years.
10. Track Your Income
As the income you earn in freelancing fluctuates, it's better to keep a record of how much you're earning each month. It will help you determine your goals for the future.
Diligently tracking your income and finances will give you a broader picture of whether what you're doing is profitable, or at least, promising.
In some months, you may earn a lot more than expected, while in others, your income may drop considerably. That's a part of freelancing and shouldn't discourage you from continuing your journey.
After all, the results you get for your efforts are always worth it!
Final Words
Having a knack for writing, a degree in your preferred scientific field, and staying motivated and consistent in finding jobs are just some tools that could help you succeed as a freelance science writer.
While things may seem difficult in the beginning, they're not. If they felt difficult for you, my comprehensive guide on how to become a freelance science writer will help you get through the process!
Rafal Reyzer
Hey there, welcome to my blog! I'm a full-time blogger, educator, digital marketer, freelance writer, editor and content manager with 10+ years of experience. I started RafalReyzer.com to provide you with great tools and strategies you can use to achieve freedom from 9 to 5 through online creativity. My site is a one-stop-shop for freelance writers, bloggers, publishers, content enthusiasts who want to be independent, earn more money and create beautiful things. Feel free to
learn more about me here.