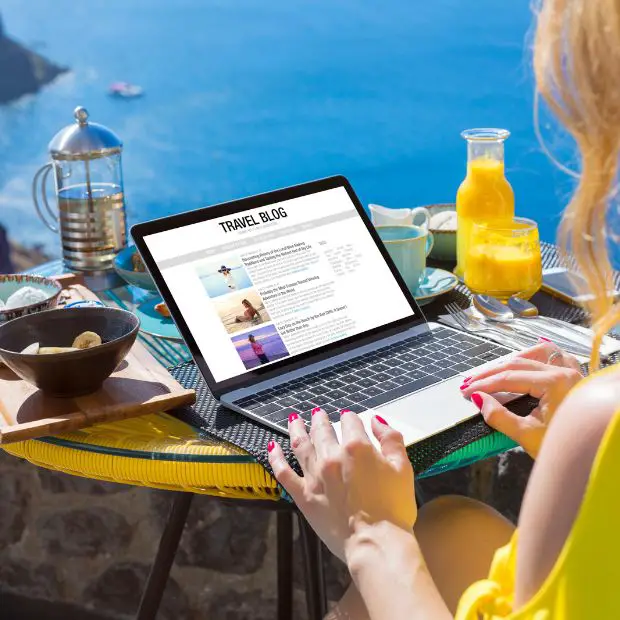 Wouldn't it be great if someone gave you ideas on how to improve your writing skills?
Of course, it would! Well, this is your lucky day. I've learned some great tips over the years, which I'm sharing with you now.
Let's jump right in…
20 Tips on How to Improve Your Writing:
1. Practice, Practice, Practice!
There aren't any shortcuts for this one, I'm afraid. You need to write. Daily.
The more practice you have, the better your technique will become. You will learn what you like and what you don't. But only when you try different styles that you'll see what you are comfortable with.
Blogging or journaling is a great way to write consistently. Writing short stories or articles is great training, even if you aren't working on a big piece. Whatever you do, keep writing!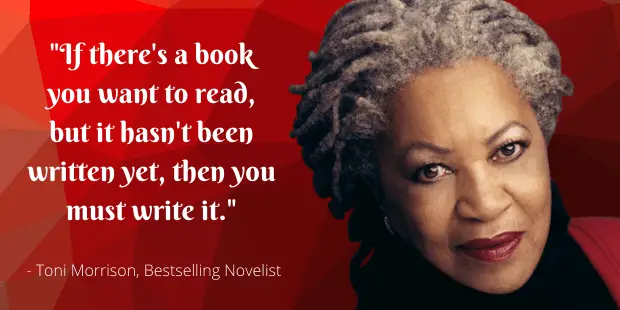 2. Read, Read, Read!
If you want to know how to improve your writing skills, this tip might seem less obvious. It doesn't involve writing at all.
You can improve by reading. Grab a book and sit on a comfy chair. Then relax in knowing that you are working on your writing skills while you read.
Challenge yourself to read a variety of genres and types of writing. You'll find out what techniques you like by trying them yourself.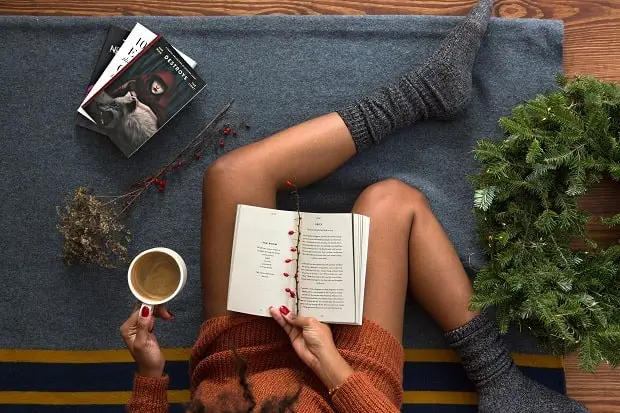 3. Have a Plan
This is important. Starting a piece of writing with no idea of what you want to say, or how, won't turn out well. Trust me, I know.
You might struggle with how to improve your writing skills. A plan will help you!
It doesn't need to be very detailed. But you need to have some idea about what you are going to say and how.
Once you have a plan, you have a starting point.
4. Do Your Research
I can't emphasize this enough – do your research!
Before you write, spend time getting to know your subject. Not doing your research before typing on your keyboard is like going to a battle unprepared.
Make sure your facts are accurate. If they're not, this will irritate your reader. You don't want that, do you?!
5. Know Your Reader
What is the ideal audience for your writing? Think about that type of person and how they might feel about it.
Do they have enough information to understand your message? Is the language appropriate for them? Will they love your introduction that they'll keep on reading? If not, consider some changes.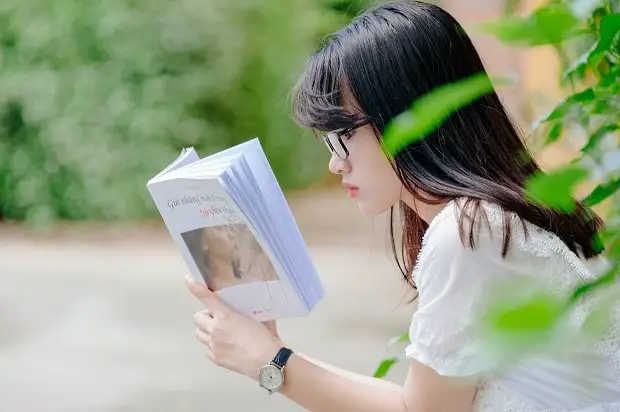 6. Use Writing Resources
There are various tools and resources available to help you. Use them!
Tools like Grammarly and Dictionary.com can be wonderful at picking up small errors. Most of these types of tools are online (and free!) so use them whenever you write.
7. Use Your Voice
When you don't know how to improve your writing skills, you might begin by imitating the style (not the words!) of other authors.
This isn't a bad thing – it's helpful to work out what you like and don't like. Many great artists started by copying pictures or even other paintings before they developed and perfected their styles.
Just the same, it's important to find your voice in your words. If your personality shines through, and it is engaging, let it!
8. Don't Show Off
I read a book recently that was so wordy I had to keep stopping to look up words. It interrupted the flow of the story and it felt stilted.
Unless there is a genuine reason to use complicated words and phrases, keep it simple. No dictionary is required!
A shorter sentence structure is usually best too. Long, wordy sentences can be hard to follow.
You don't want your reader to end up lost and confused, do you?!
9. Stir Up the Readers' Imagination
Leave a little to your reader's imagination.
When you are learning how to improve your writing skills, it can be tempting to add lots of detail. Don't!
You need enough detail to get the message across and set the scene. It's ok to leave your reader to work some things out for themselves. In fact, as a reader, I enjoy that more!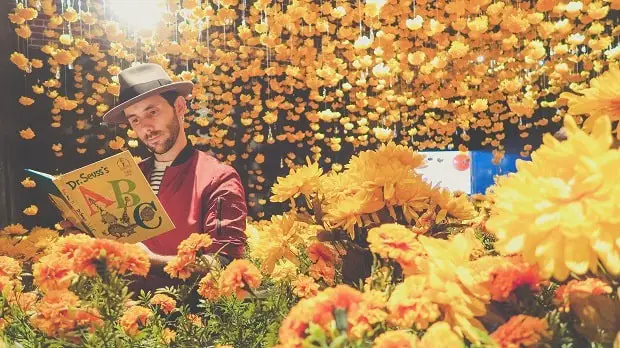 10. First Drafts Won't Be Great
Very few writers sit down and write something they won't edit later.
The perfect first draft is imperfect. You can always edit and redraft it. In fact, you should!
11. Be Objective
You will need to work on your ability to assess your work.
Are you using grammar and sentence structure correctly? Does your writing flow well from one section to another? Is your message clear?
As you read and write more, you will develop the ability to answer these questions. Don't worry, it will come!
12. Critical Reading
Learning to read critically is so important.
This means that you stop to think about what you are reading and see beyond the words on the page.
Does sentence structure help keep the pace moving? Is there too much dialogue to get a sense of the setting? Does the author use symbolism to create drama?
Whatever your thoughts and feelings about a piece of writing, stop to think about why you feel this way.
13. Use people
Sometimes it's difficult for you to see what is good or bad in your writing.
If you are anything like me, you leave a bit of your personality on the page. That makes it personal so, when it comes to editing, it's hard to be objective.
If you have friends or family who are willing to read your writing, use them. Their feedback will be valuable to help you improve.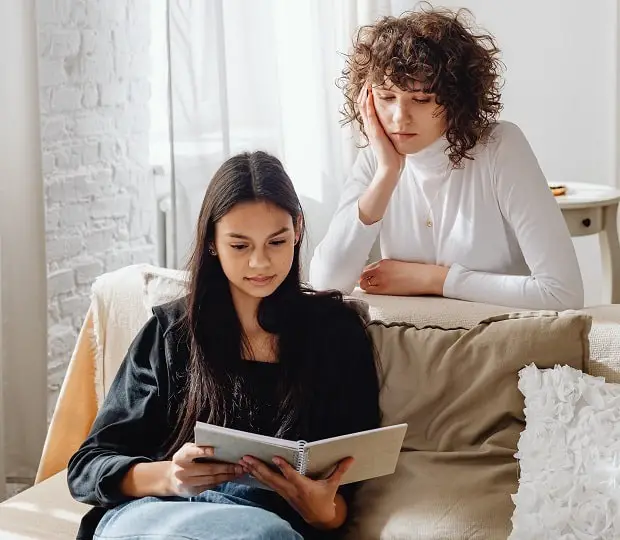 14. Find a Good Editor
A good editor isn't someone who fixes your mistakes. They will explain why it might be better to change it.
Someone who gives you constructive feedback will help you improve. Find yourself an editor who will do this!
15. Go Back in Time
Go back to your past work now and again. You'll be amazed to see how your writing has improved.
Use those critical reading skills to assess your previous writing. Who knows, you might even get some ideas from your past self!
16. Writing Groups
If you are serious about learning how to improve your writing skills, joining writing groups is a great idea.
Everyone will bring a piece of their writing to share with the group. A discussion will then ensue, so you'll hear feedback from the others.
This is a great way to get lots of perspectives on your work and meet people at the same time!
17. Take a Class
If you want to take it one step further, you could take a class.
Whatever you want to pursue in your writing career, there will be a class for you. Do you want to brush up on your grammar? Or do you want to take a creative writing class?
Have a look at your local education center or check out online classes. It is a great way to fine-tune your writing skills and compel you to practice your writing.
There are also a lot of great free online courses you should check out such as Rhetoric: The Art of Persuasive Writing and Public Speaking sponsored by Harvard University and Creative Writing: The Craft of Plot offered by Wesleyan University.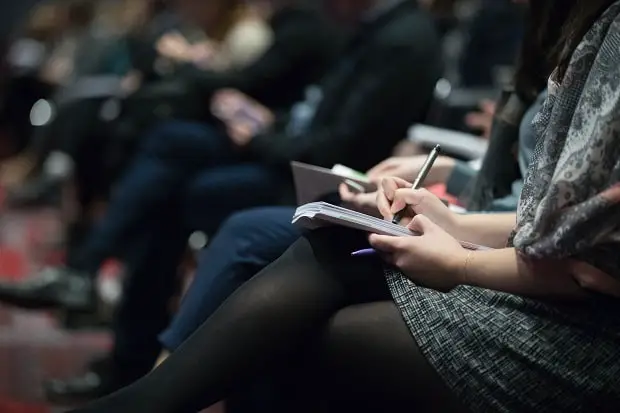 18.  Social Media
Not everyone is a fan of social media, but for a writer, it opens a world of opportunities.
It can be a great way to connect with other writers. Not only does it help to learn new techniques, but it could also lead to collaborations. Some social media sites will also show you writing jobs.
Start by searching for a hashtag relevant to you. For instance, #RomanceWriters will show you posts related to romance writers. Note other relevant hashtags in the posts you see and follow those too.
Before you know it, your feed will be full of relevant and interesting posts!
19. Deal With Writer's Block
Staring at a blank page? Don't let writer's block get you down.
If you find you don't know how to get started, allow yourself to take a break. A change of scenery can help kick-start those creative juices.
If there is one piece of writing that has you stumped, walk away for a little while. If you can write other things, try something completely different.
Most importantly, don't beat yourself up for having writer's block. It happens.
20. Put The Pen Down
It might be a metaphorical pen, but put it down!
It can be easy to keep rewriting and editing forever. But at some point, your writing will be done. Recognize when that moment is and walk away.
Summary
I hope these tips help you with how to improve your writing skills. They have certainly helped me!
If I could only pick one? It would be to keep practicing.
The more you write, the better you will become. Keep at it!
Rafal Reyzer
Hey there, welcome to my blog! I'm a full-time blogger, educator, digital marketer, freelance writer, editor and content manager with 10+ years of experience. I started RafalReyzer.com to provide you with great tools and strategies you can use to achieve freedom from 9 to 5 through online creativity. My site is a one-stop-shop for freelance writers, bloggers, publishers, content enthusiasts who want to be independent, earn more money and create beautiful things. Feel free to
learn more about me here.