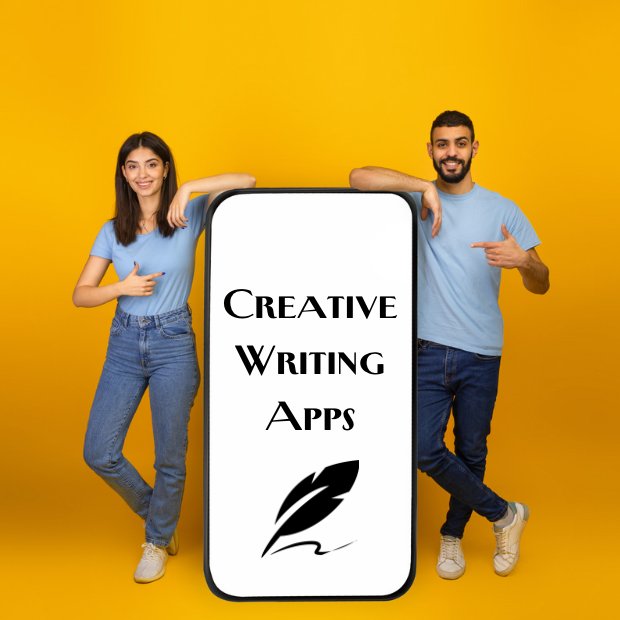 Creative writing starts with you. It starts with your imagination, interests, and personality. Only you know where your interests lie and what you want to write about.
If you wish to turn your passion into a fulfilling and financially rewarding career, you'll need some tools to make your writing better than ever. Following is my list of the best creative writing apps that will power up your creativity and put you on the right path to success as a writer. You can also check Thoughtsoncloud if you want to learn about mobile app development and perhaps create your writing app.
The 10 Best Creative Writing Apps for iPhone or Android Users: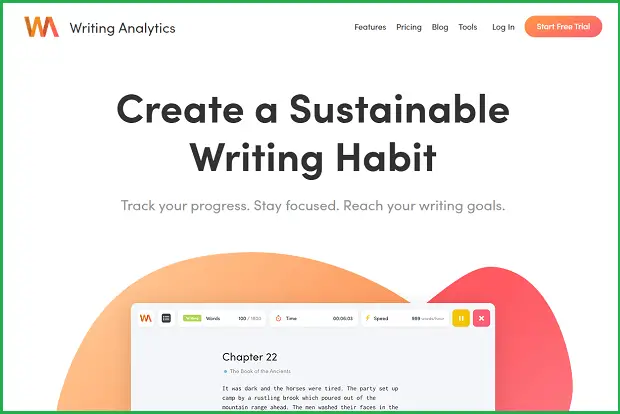 Writing Analytics is primarily a writing tracker app that helps writers and editors get rid of distractions while writing. The app has a built-in tracking engine that tracks your words as you add and delete them, monitors your writing session, and does so much more. It provides the right tools to keep you motivated. Radek Pazdera, a London-based writer and engineer, built the app out of his sheer interest in writing and his frustration with the writing process. The app keeps the distractions out of the way so you can stay focused on what matters. This is probably one of the best go-to writers' tools to stay focused.
Price: $90 annually or $9 per month
Available On:Web app (Mobile and desktop versions)
Evernote is a leading note-taking app that helps you capture and prioritize ideas, projects, memos, and to-do lists. It allows you to collect and organize text, pictures, videos, and audio recordings. These notes are then backed up to the cloud, which is accessible to you using any of your internet-enabled devices. With Evernote, you can jot down ideas, save voice notes to your phone, or save images so you can view them later. It's your go-to tool if you want to organize a lot of documents, lists, images, or links. It might be a bit confusing to use at the beginning, but once you get used to the app, it becomes a really powerful tool.
Price: $7.99 per month (Premium users)
Available On: Mac, Windows, iOS, and Android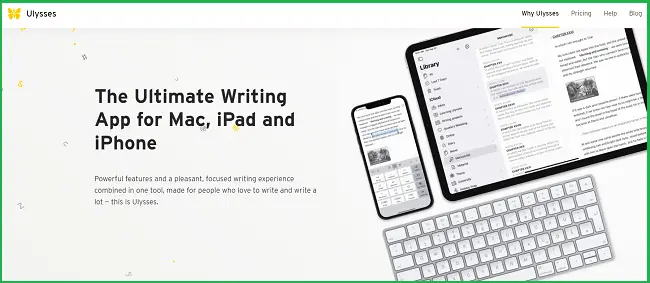 Ulysses is the ultimate text editor for Apple Mac, iPhone, and iPad. It helps creative writers like you focus on the writing by taking care of text layout, formatting, etc. It's an ideal app if you want to just let the words flow and let the app take care of the formatting for you. It supports Markdown for basic formatting though. It is best for prolific writers who are struggling to manage multiple web-based projects at a time. You'll find its built-in publishing mechanics helpful and easy to use, making it one of the best creative writing apps you can install on your smartphone.
Price: $49.99 annually or $5.99 per month
Available On: Mac and iOS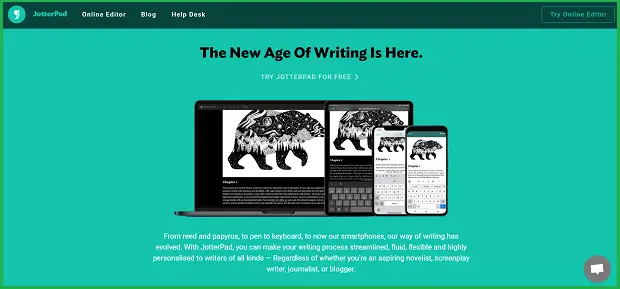 JotterPad is a WYSIWYG (What You See Is What You Get) editor that gives you the best of both worlds – a distraction-free interface of a note-taking app and professional features of a full-fledged word processor. It makes your writing streamlined, flexible, and highly personalized. It supports both Markdown and Fountain syntax for writing and editing in a plain, readable format. JotterPad is a great tool for writing books, novels, essays, poems, screenplays, and drafts. The free version is a clean text editor with cloud support.
Price: Free or $0.99 per month
Available On: iOS and Android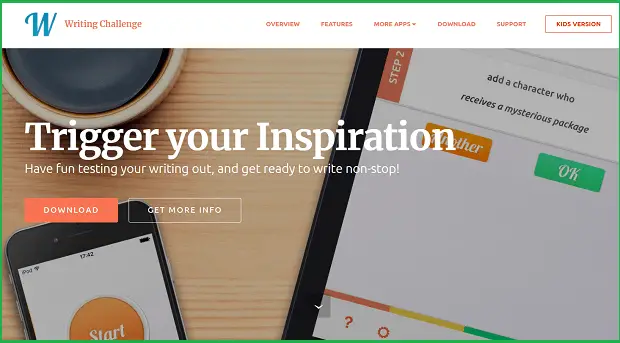 Writing Challenge is a fun, game-based app that turns each writing session into a fun game. It's an exceptional app designed to spark imaginative ideas for creative writers of all sorts. You can find great ideas anytime and everywhere, and this beautiful app helps capture and turn those notions into creative pieces. You can even challenge your friends for a group game with a timer that makes the mind contest even more fun and challenging. It is a great app for beginners to master free writing.
Price: Free
Available On: iOS and Android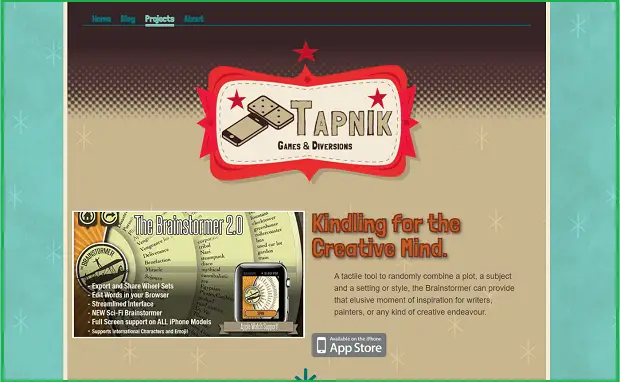 The Brainstormer is a unique and beautifully designed app for creative minds. It is a story and idea generator that serves as a limitless supply of fiction writing exercises. The app helps you think in unique ways and gives you that push to make your path. It is like an inspirational tool for writers. Just spending a few minutes on The Brainstormer will boost your creativity and elevate your writing in ways you cannot even imagine. You can also generate some new ideas using the flash-based Brainstormer Wheel.
Price: $0.99 for Android and $1.99 for iOS
Available On: iOS and Android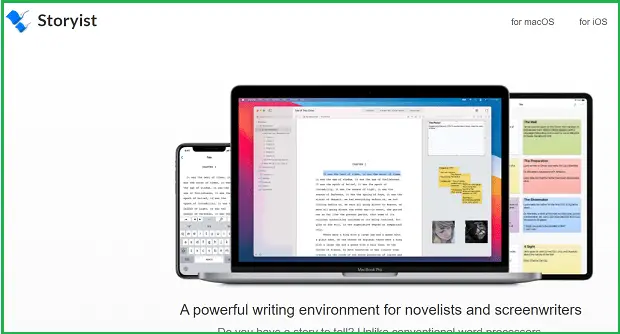 Storyist is a powerful writing application for MacOS X and iPad. It helps you create, review, and revise your writing projects. It creates a powerful writing environment for novelists and screenwriters to put their ideas into writing. Storyist helps keep all your work organized and accessible. It is a screenwriting app for use on computers, smartphones, and tablets, offering plot, characters, and setting tools. You can sketch out a story using index cards and refine it further with a customizable plot, character, and setting sheets.
Price: $59.99
Available On: Mac and iOS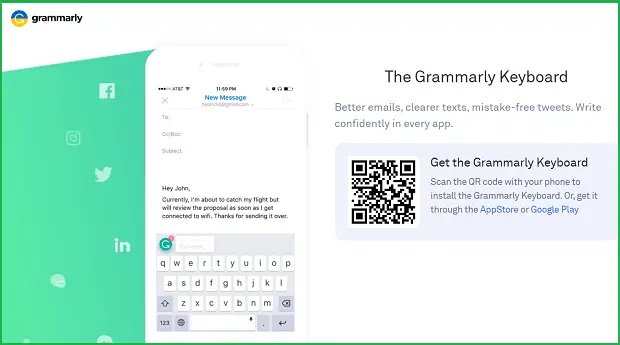 Grammarly is a writing assistant that reviews spelling, grammar, punctuation, readability, and delivery mistakes. You can drag and drop your documents for a quick grammar and spelling check, as well as style suggestions for premium users. It got you covered in any writing situation. With real-time suggestions to help with grammar, spelling, punctuation, style, tone, clarity, and more. This ensures that your writing will make the right impression you want.
Price: $59.95 annually or $29.95 per month
Available On: iOS and Android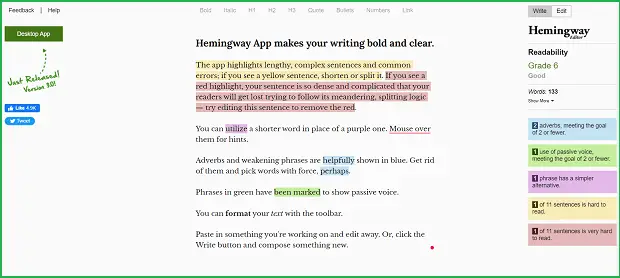 Hemingway is a web-based app named after Ernest Hemingway, an author who believed in simple writing that readers can easily understand. You can write your document directly on the app or paste the document into its editor. It's a color-coded readability checker that points out issues, such as readability and sentence length. Once you copy and paste the content to the editor, Hemingway quickly analyzes it for common errors and complex sentences. The Hemingway app helps your writing become more to the point and clearer for the readers.
Price: $19.99 or free online
Available On: Web, Mac, and Windows
10.  MS Word/Google Docs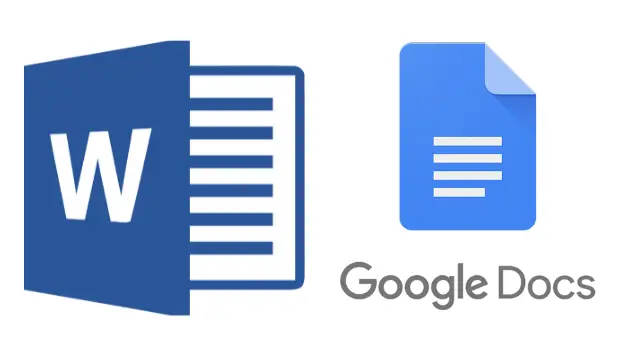 For writing, MS Word is probably the best application for creating, saving, and sharing Word documents. It is a word processor developed by Microsoft for making professional-quality documents, letters, reports, student assignments, etc. It has all the tools you need to format school or business documents such as an extensive font menu, margins, column options, header, footer, etc. Although it may seem obvious, it would be unfair not to mention this word-processing app when we discuss a list of the best creative writing apps. Google Docs, on the other hand, is like an online version of MS Word created by Google. It has very similar functionalities to MS Word, except your documents, are stored on the cloud, not on your computer, tablet, or mobile phone.
Price: Free
Available On: Windows, iOS, and Android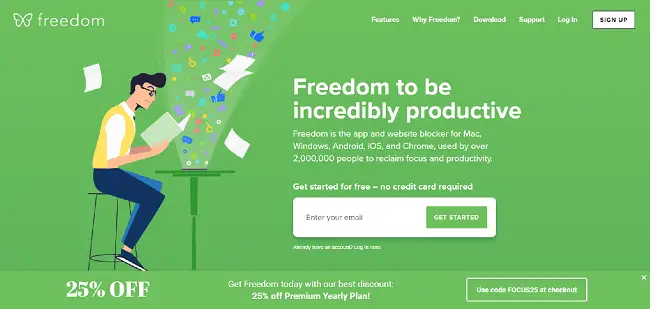 Freedom is not exactly a writing app per se, but it is worthy to have a spot on your list of the best writing apps. When it comes to writing projects, one of the biggest obstacles is digital distractions. Wouldn't you be more productive if your social media notifications were temporarily disabled while you're writing? This is exactly what Freedom offers – a distraction-free writing environment. It blocks all disrupting websites and apps across all your devices, so you won't be sidetracked by those silly phone notifications while you're typing on your laptop or your computer.
Price: $30 annually or $6.99 per month
Available On: Mac, Windows, iOS, and Android
Key Takeaways
There are tons of resources available that aid in writing, but you should know which one is right for you to better your writing habits. The abundance of options can be both good and bad. Hopefully, this guide has provided you with some clarity and guidance. When choosing the best creative writing apps, it's easy to get caught up in all the bells and whistles a specific app offers. So, try out some apps I've listed and find the right ones that will help you write more effectively and efficiently.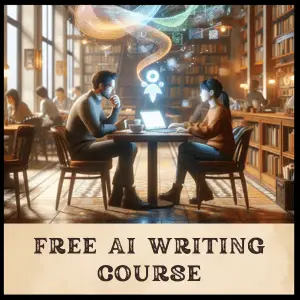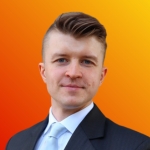 Rafal Reyzer
Hey there, welcome to my blog! I'm a full-time blogger, educator, digital marketer, freelance writer, editor, and content manager with 10+ years of experience. I started RafalReyzer.com to provide you with great tools and strategies you can use to become a proficient writer and achieve freedom through online creativity. My site is a one-stop shop for freelance writers, bloggers, publishers, and content enthusiasts who want to be independent, earn more money, and create beautiful things. Dive into my journey here, and don't miss out on my free 60-minute AI writing online course.