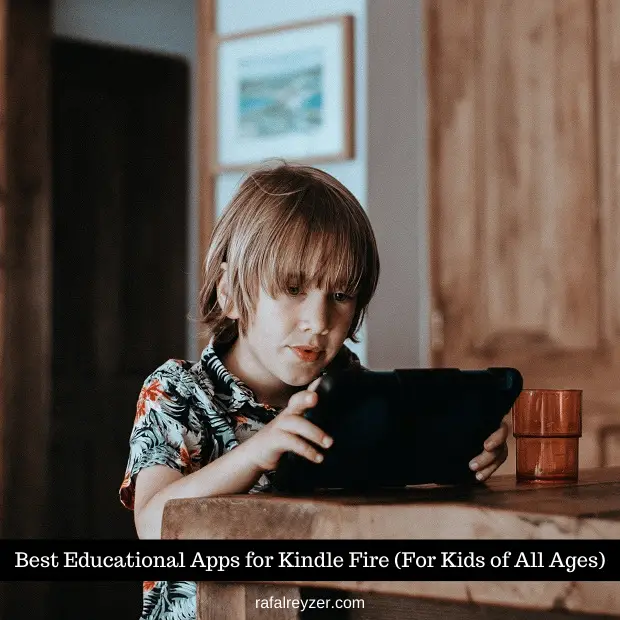 Schools around the world have implemented digital and hybrid educational models.
When it comes to home education, Kindle Fire is a wonderful tool that every parent should consider. There are lots of educational apps available that support this platform. Some are free, while others are not. I've done all the digging and put together an extensive list of some of the best educational apps for Kindle Fire.
Why is Kindle Fire best for kids?
There are at least a dozen reasons you should consider buying a Kindle Fire for your kid(s). For starters, no other tablet provides so much at such a low cost as the Kindle Fire. Second, Amazon puts a lot of effort into providing the best parental control to ensure that this device is perpetually a safe place for your kids.
Which is the best Kindle Fire tablet for kids?
The Amazon Fire HD 10 Kids Edition is a great tablet for young children. Besides being exceptionally child-friendly, it has detailed parental control. It allows you to filter what your kids can do or see on the tablet, thus keeping your mind at ease so that they will not go astray. The Fire HD 10 Kids is a smooth performer and has a 10.1-inch screen, the largest display Amazon offers for its Fire tablet range. In addition, with a year of Amazon Kids+ subscription, you get access to thousands of apps, books, films, and TV shows.
Best Educational Apps for Kindle Fire Your Kid(s) Will Enjoy:
Although Netflix isn't free, it's undoubtedly a great app for children. There are lots of educational and entertaining shows, movies, and cartoons on Netflix for kids of all ages. Get a subscription to Netflix, set up a children's profile and you're good to go. Netflix Kids only has age-appropriate content for children of certain age groups so that you can leave them alone with their Kindle. Price: $9.99 – $19.99 per month
Toca Lab is a chemistry-based game that allows children to explore the colorful and electrifying world of science. The game is great for you and your children as it introduces the general concept of the periodic table. Your kids can experiment in a virtual chemistry lab using lots of fancy tools and funny whimsical creatures. The app was created by Toca Boca, an award-winning creator known for developing child-friendly apps. Price: $2.99
ABC Kids is a fun, free educational app for your young toddler to learn phonics and the letters of the alphabet. It helps your preschooler learn basic tracing, starting from lines, phonics, and letters of the alphabet through a wide variety of mini-games, all for Free! If your kid is in kindergarten or about to attend preschool, this game-based app is a nice learning tool. The collectible stickers, colorful graphics, and tons of puzzles make it even more interesting. Price: Free
Khan Academy Kids is an educational app for children aged 2 to 8. It offers interactive lessons, games, books, and videos on various subjects. These materials teach kids not only academic knowledge but also character-building traits such as self-confidence, problem-solving skills, empathy, and learning to accept other cultures and views. With personalized learning, it adapts to each child's needs. The app is free, ad-free, and accessible on multiple platforms. It features 5 cartoon animals that encourage kids to think, learn, and improve their skills in subjects such as language, math, reading, logic, and executive function. Price: Free
Coding is the new rage among kids these days. ScratchJr is an introductory programming language designed for children of age 5–7 to create their own interactive stories and games. With ScratchJr, your kids can learn to solve problems, create projects, and express themselves on the computer. It's a well-loved early educational programming tool for the Kindle tablet. Kids can create their characters and make them come to life, right on their Kindle Fire. Price: Free
ABCmouse is a subscription-based digital learning program that covers reading, math, art, music, and more for children aged 2–8. Your kids get to explore different activities in a virtual world. This is one best free educational apps for Kindle Fire. The entire reading curriculum spans a whole range of early reading, from recognizing the names of each letter and the sounds they represent. It progresses to learning to read words, sentence structures, and everything else in between. Price: Free
Prodigy is a free math-practice game for kids to learn and hone their arithmetic and problem-solving skills. It is an interactive, fun-filled app that gives your kids access to 1,400 skills through fun and engaging games. To keep them engaged, the game offers in-game rewards, quests, and special events. It also enables you to track your kids' progress through a custom dashboard. The questions are based on state-level curriculum, including TEKS and Common Core. Price: Free
Sesame Street Alphabet Kitchen is Sesame Workshop's most popular vocabulary-building app that makes learning vowels, consonants, and words a fun-filled experience. The app is about learning three-and-four-letter word combinations, building vocabulary, and phonic skills. Chef Elmo helps kids learn to read and write by creating letters from cookies and organizing them in his alphabet kitchen. This is a great app for your kids to help them practice early literacy skills. Price: $2.99
Lightbot Jr is an amazing robot programming puzzle game specifically designed for kids 4–8. This is a simplified version of the popular Lightbot coding puzzle app with less complex puzzles and a gentler learning curve. If you have a kid of said age, he or she can play as Boybot or Girlbot respectively as they start to solve puzzles that are primarily based on the concept of Computer Science. This is a great way to develop children's interest in coding and programming logic. Price: $2.99
Seesaw Class is a learner-centric digital app-based platform that creates a powerful collaborative loop between students, teachers, and families. Your kids get to explore a variety of intuitive multimodal tools to determine their interests, while teachers gather insights into their progress step by step. Finally, as parents, you can oversee your children's learning progress by engaging in home-to-school connections. Overall, it's a great app for you to monitor your children's educational progress. Price: Free
Final Thoughts
There's no doubt that the Kindle Fire range is a fantastic addition to children's educational tools, particularly the Fire HD 10, which is designed specifically for kids. Young preschoolers now have a firm understanding of technology. The Fire tablet has enough content to keep almost any child entertained for hours, with education interwoven with each show and activity. Add to that a gamut of educational apps for Kindle Fire that we discussed here, and you have some rare gems that can help your kids learn while having fun. Next up, you may want to explore top class activities for developing writing skills.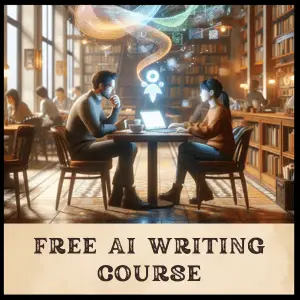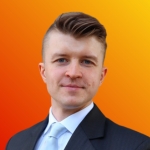 Rafal Reyzer
Hey there, welcome to my blog! I'm a full-time blogger, educator, digital marketer, freelance writer, editor, and content manager with 10+ years of experience. I started RafalReyzer.com to provide you with great tools and strategies you can use to become a proficient writer and achieve freedom through online creativity. My site is a one-stop shop for freelance writers, bloggers, publishers, and content enthusiasts who want to be independent, earn more money, and create beautiful things. Dive into my journey here, and don't miss out on my free 60-minute AI writing online course.