Writing is one of the most dreaded in-class activities that students encounter.
The feeling of oncoming doom appears because students have no confidence in their writing skills. They haven't written a lot; they haven't read a lot.
That's why, as a teacher, you should come up with class activities for developing writing skills in class and help students become more confident and creative in expressing their thoughts in writing.
5 Excellent Class Activities for Developing Writing Skills
Students can always learn new techniques of writing by practicing them every day.
It's great to read books and other pieces of writing daily to eliminate the fear of a blank page or a blinking cursor. Not only that it stimulates the student's mind, but it'll also help develop a unique style and tone.
Encourage students to find a literary genre that they like and read the best work in that category.
If you notice they're unsure of their style, act as a writing coach whose goal is to improve their craft. As a writing coach, you'll give constructive criticism and guidance, which can be invaluable for young students who are taking their first steps with the craft.
Also, encourage students to write something every day. This way, they'll have a variety of experiences to draw from, and writing something from scratch won't be so scary.
These ideas are great as general guidelines, but now let's focus on specific class activities that can help students excel.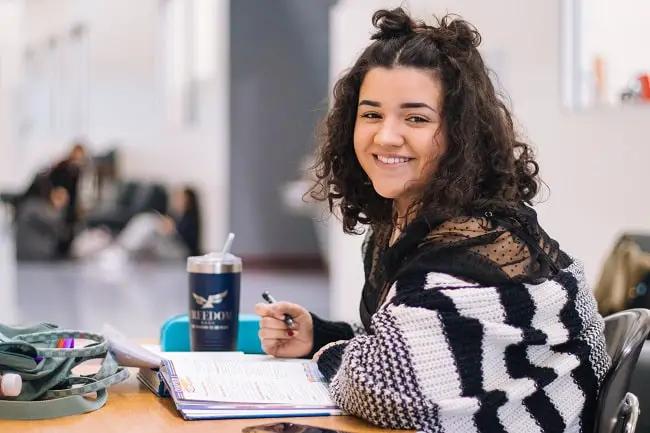 1. Journal Writing
This is the most common way to introduce writing to students. Teachers should ask them to keep a journal and to check it every day.
This is for them to practice writing regularly and eventually discover their talent and even enjoy the creative process.
A journal typically contains experiences and something important that happened in a day. Journal writing is the easiest writing activity students can enjoy and develop writing from.
Students can also work on their writing skills by sharing work with others. By having someone review the work, it's possible to get feedback and constructive criticism in a non-threatening way.
2. Essay Writing
Among the writing activities that students face, essay development is the most challenging. This is because an essay is a piece of literature that requires focus, structure, and organization.
Unique ideas and their logical flow are essential to essay-writing success. Since the goal of this activity is to develop a narrative or theoretical composition,  students must know the fundamentals of writing.
An essay has three parts: introduction, body, and conclusion.
Students need to make their research better to create a good essay. Most of the time, teachers provide easy topics as an introduction to this writing activity.
Of course, if students have some difficulties and need help with writing an essay, they can always use the writing help service.
Professional authors will complete all tasks and let them save time. But essay development shouldn't be easy because students won't learn to write a new essay on their own.
Outlining is the most effective tool to develop an essay, as this promotes well-structured paragraphs.
Another great way to help students write great essays is to host a brainstorming session. By jotting down various connected ideas, it's much easier to come up with something original.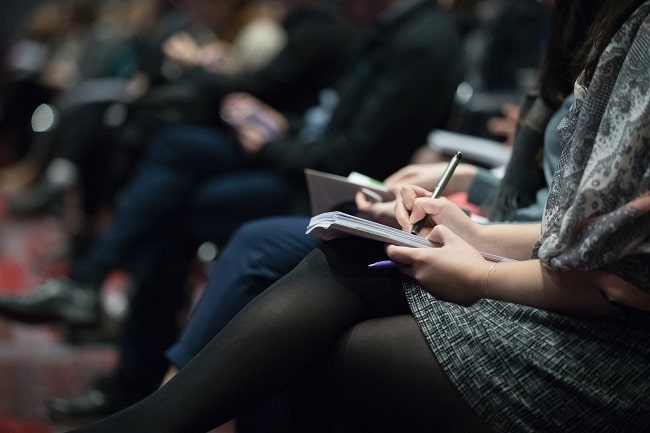 3. Story Starting Prompts
As a teacher, you can give your students a story prompt and then ask them to write the other half.
This is an easy task in writing because the topic, characters, settings, and all the ideas are already a given.
Students just need to add some ideas and write the end in a way that's exciting and original. This writing activity develops not only writing but also triggers creative imagination and storytelling talent.
To get started with this activity, search for story writing prompts online. They will serve as excellent tools that can help young students in composing their first essays.
Sometimes, it's quite tricky to come up with creative ideas. However, if notched in the right direction, your students' creative juices will start flowing more easily.
4. Practicing Freewriting
You can invite students to write by free-associating, meaning they will write whatever comes to mind.
No rules, no limitations; just their plain ideas and opinions about the topic. This primarily involves non-stop writing of words, phrases, or sentences that can be readable or not.
The free-writing session has a time limit and after that, the result will be used as the basis of a new composition.
Students should pay close attention to details like sentence structure, vocabulary, and material flow. Using crisp sentences has more impact than writing long, complicated ones. It will also help in developing higher levels of creativity and imagination.
Once the student has written some random sentences, they can rewrite them, polish them, until they make sense. This is a great creative workshop to learn how to use different grammar rules, improve writing skills and develop a sense of style.
When freewriting, students should practice coming up with sentences that make logical sense and are interesting for the end consumer of the prose.
This ability to hook the readers and maintain their attention is essential for developing powerful writing skills.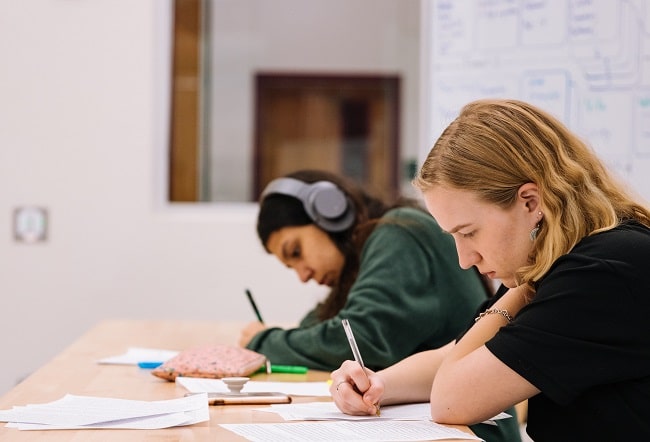 5. News Reporting
As a teacher, you can ask the class to bring a newspaper where ideas for their version of news reporting will come from.
News reporting in class is done individually, where the breaking news will be discussed in front of the class.
Students should deliver it the way newscasters do it. They'll get ideas from the news, and they will just add their written opinions about the issue to report about in class.
This writing activity motivates the students to read news, analyze them and comment on them.
This kind of activity is crucial for developing critical thinking skills and sorting things through lots of information.
This helps young writers to learn more about the world and distinguish between various sources of information.
It's essential to know how to parse through lots of data, and it's a skill that pays off in college and beyond.
Conclusion
The art of writing requires a wide range of skills. With the right class activities for developing writing skills, your students may be able to unlock their full potential as excellent writers.
Students should be able to convey confidence and respect to their audience and tell a great story.
A writer who can make an impression with the right tone and turn of phrase will do well in life, and your pupils deserve this.
Rafal Reyzer
Hey there, welcome to my blog! I'm a full-time blogger, educator, digital marketer, freelance writer, editor and content manager with over 10 years of experience. I started RafalReyzer.com to provide you with great tools and strategies you can use to achieve freedom from 9 to 5 through online creativity. My site is a one-stop-shop for freelance writers, bloggers, publishers, content enthusiasts who want to be independent, earn more money and create beautiful things. Feel free to check my archive containing
over 600 articles
and
access free video training for writers
to improve your skills. Ah yes, and stay awesome!