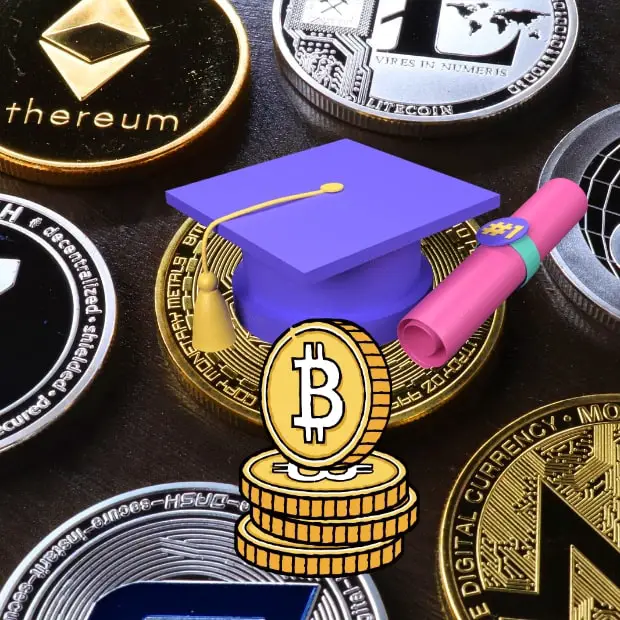 The crypto market experiences extreme fluctuations, with prices and trade volume growing quickly.
Another feature that sets cryptocurrencies apart from traditional commodities is the diversity of investors. Both millionaires and those with little means are interested in cryptocurrencies. Students are not an exception, particularly given the abundance of options that fit their needs. The cryptocurrency market is expanding daily, and new, inexpensive assets with promising futures are readily available. So how would you dip your toes in the crypto world as a student?
Crypto investing for college students – an overview:
As a student, money might be tight, and loans may be looming. While securing good grades is paramount, it's also prime time to strategize your financial future. The asset do you possess over seasoned investors? Time. Starting your investment journey now can set you on a path to a robust portfolio by 30. While there may be bumps, the magic of compounding can multiply your wealth. A dynamic way to kick off? Delve into cryptocurrency. Though it's known for its volatility, mastering the ebb and flow of crypto can arm you with lifelong financial acumen.
Practical cryptocurrency investing tips for college students:
Only invest what you're willing to potentially lose. Start small and only increase your commitment to the crypto market as you gain more experience. Get started with established currencies first to get a feel of the market.
Don't invest a big chunk of cash at one point or in a single currency. Spread out your investments to start noticing patterns and decrease the risk of failure. Create a plan and stick to it. Commit a certain amount of cash to invest in crypto monthly, stick to it, and analyze your results frequently, but don't obsess over short-term losses. Treat it as a game.
Don't buy when a particular currency is at its peak. Cryptocurrencies follow trends, just like the stock market. Analyze the boom and bust cycles, and you'll have a higher chance of buying a currency at a dip and increasing your profits later on.
Develop a way to analyze the crypto markets daily. Create Twitter lists, subscribe to leading industry newsletters, and join relevant Discord channels. Sometimes a single tweet from an influential figure in the industry can lead to a massive price drop or a significant increase. Having that information as soon as possible can serve as a secret weapon that will protect you against major losses.
Only invest through legit trading platforms you've researched thoroughly. Check the costs associated with the maintenance of your account, and each transaction and make sure the access to your account is fully secure.
Stay patient, and don't get swayed by the volatility of the market. Think about your investments as long-term assets you intend to hold for years. This is how you can foster asset appreciation that will boost your net worth.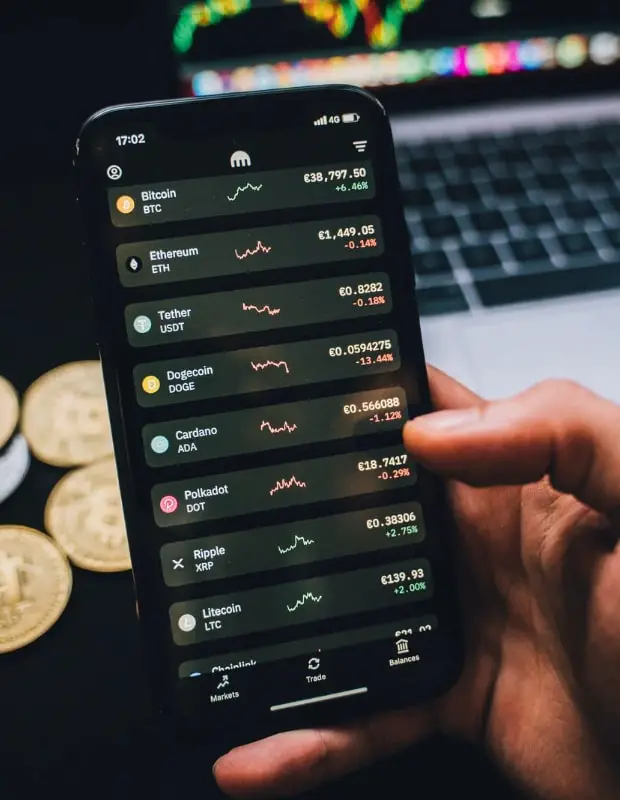 Top cryptocurrencies to consider investing in as a student:
Solana
The Solana blockchain gives consumers reduced transaction fees and is exceptionally stable and effective. These elements work together to provide the coin promise as a sound long-term cryptocurrency investment. SOL may be an excellent purchase because it currently trades near its lows. If you want to learn how to purchase Solana, follow the provided link.
Cardano
Implementing proof-of-stake validation helped Cardano (ADA) quickly gain favor with investors. As a result, the price increased quickly and fell somewhat the following year, but it has since stabilized. ADA is ideal for smart contracts and DeFi development because it is quick and uses less energy. A reliable cryptocurrency investment enables a secure stash for secret payments when you want to keep your spending under wraps because many assignment-writing businesses accept cryptocurrency payments. As energy prices rise, reducing energy expenses will become more important in the modern world. It is safe to infer that Cardano is rising since it is practical with resources.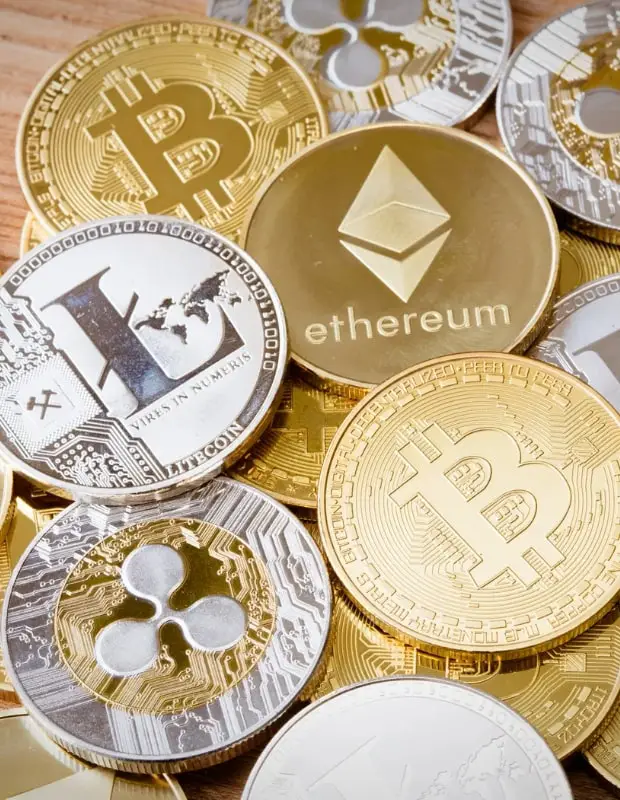 XRP
This coin is the creation of the well-known blockchain payment platform and software industry behemoth Ripple. Since Ripple is working with numerous major banks, it also makes permitted payments in fiat money, so even if you own cryptocurrency, you may still use it to pay for services on websites like Essay Geek or anywhere else that accepts fiat payments. All this is helpful for XRP because it is secure with such a powerful financial force. A solid portfolio is always recommended when investing in commodities because it increases security. With such a low-risk level, XRP is the ideal investment for people with a tight budget and those looking to place the safest wager.
Ethereum
Following an alarming decline at the start of 2022, Ethereum (ETH) quickly started to restore its market value. The price of this cryptocurrency has not yet reached its pinnacle due to Ethereum 2.0 switching to proof-of-stake validation. For any college student who requires a long-term investment, buying Ethereum now is a wise choice, given the state of the market. Energy and time preservation will be the focus of the upcoming year, thus, we can expect a significant increase in the value of cryptos with proof-of-stake confirmation.
TAMA
Those familiar with TAMA know that this recent entry into the cryptocurrency space costs Musk's Dodge coin a lot of investors. One of the market's most useful crypto products includes the following features:
NFT
Cryptocurrency
Gaming Platform
TAMA, sometimes known as Tamadoge, has a metaverse and, as a P2E platform, enables users to receive prizes for playing. It is so simple to understand the possibility of the rising value of this crypto asset as both cryptocurrency enthusiasts and those simply interested in the gaming part of the platform seek out TAMA tokens for their requirements. For college students, this is similar to discovering a math tutoring website and an essay writing website in the exact location.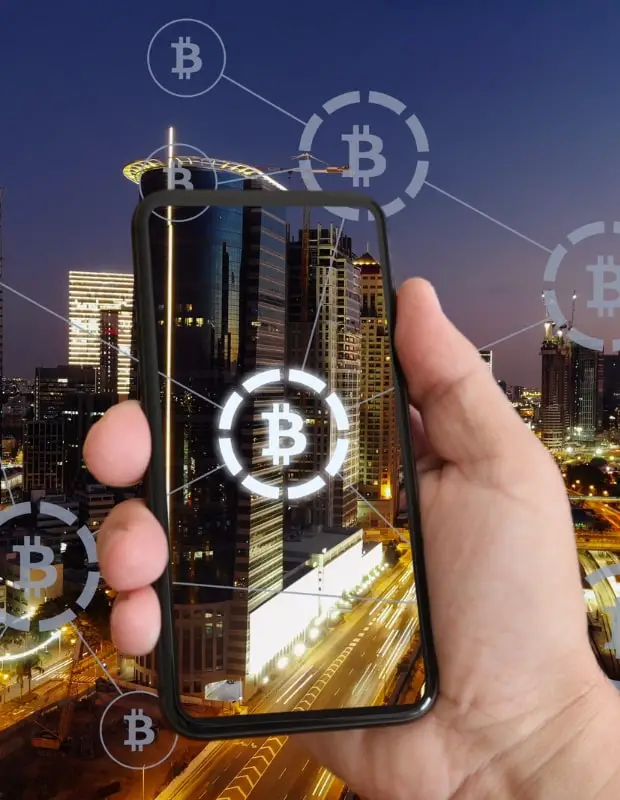 Bitcoin
Investors should always consider the oldest and most valuable cryptocurrency in the world. Similar to how the best thesis services keep their users and grow their user base, Bitcoin continually draws in new investors while maintaining the attention and engagement of its current investor base. Besides, being the most valued, BTC is also the most popular and offers a wide range of trading alternatives. On many platforms, converting Bitcoin for other cryptocurrencies, fiat money, or even gold was simple. The blockchain technology engine overcame all obstacles and is steadfastly at the top of the food chain. Bitcoin has equally dramatic ascents and descents while being known for its abrupt price decreases, which makes it a strong short-term investment.
Conclusion
Regarding current risk factors that could cause a loss of assets, cryptocurrency investments are similar to any other investments. However, the diversity of assets makes it possible to select only those with minimal risk margins. To choose trustworthy candidates, we carefully considered the state of the market and paid attention to what investors had to say. To make a list more applicable, we also considered the requirements and restrictions of the typical student. Never invest more than you can afford to lose, since every investment carries a risk, no matter how safe it may seem. Next up, you may want to explore a guide to bookkeeping for freelancers.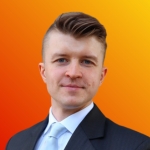 Rafal Reyzer
Hey there, welcome to my blog! I'm a full-time blogger, educator, digital marketer, freelance writer, editor and content manager with 10+ years of experience. I started RafalReyzer.com to provide you with great tools and strategies you can use to achieve freedom from 9 to 5 through online creativity. My site is a one-stop-shop for freelance writers, bloggers, publishers, content enthusiasts who want to be independent, earn more money and create beautiful things. Feel free to learn more about me here.