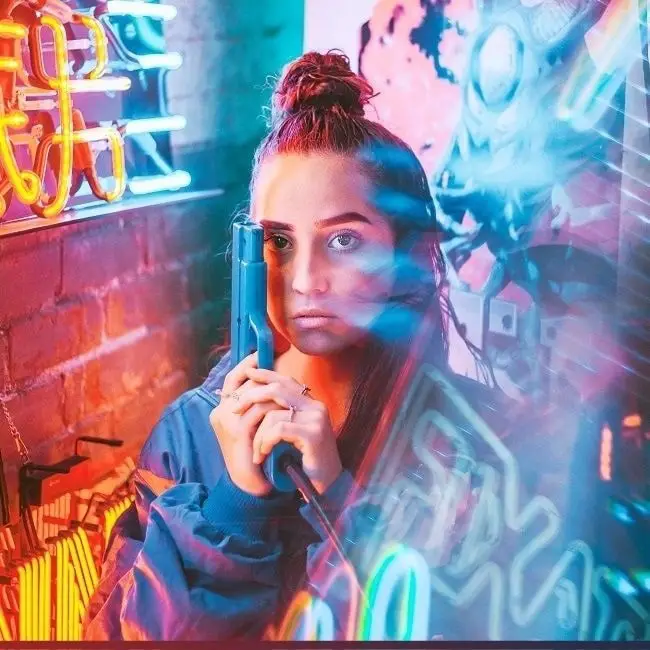 Behind every great story, there is a writer. And video game stories are no exception.
Ever dreamt of blending your love for video games and storytelling? You're not alone! Crafting narratives for video games merges storytelling prowess with a dash of coding. While it's a sought-after niche in the entertainment sector, breaking into video game writing can be daunting. But don't fret! This article uncovers entry-level roles in this realm and the toolkit you'd need to shine.
Who is a video game writer?
Let's start with the most obvious question – what is a video game writer? Well, it's oversimplifying to say that a video game writer is a person who writes the script for the game. Think about your favorite video game, let's say Call of Duty. There's a lot that goes into making a video game: the storyline, characters, dialogue, plot, and more. The job of a video game writer is to not only craft an interesting storyline but also to build characters and set the whole narrative around them. It may even require building an entire imaginary world with unique natural features and man-made structures. Video game writers can work as freelancers and engage in small, individual projects or work for big game companies under the catch-all umbrella of "game designer." Job titles are not that important, of course, as long as your skills and talent as a writer are recognized and used effectively.
What does a video game writer do?
Game writing is a collaborative position and, as a game writer, you may have to wear a lot of hats. Often, writers are surrounded by programmers, artists, and designers with whom they co-create the whole experience. Common duties and responsibilities of a game writer include:
Doing extensive research
Conceptualizing plot ideas
Developing a game's plot
Writing character descriptions
Generating a back story and dialogue
Collaborating with other designers
Keeping a detailed document of everything
Editing and updating the script as needed
Getting feedback from testers, designers, and programmers
There can be a wide variance in the day-to-day responsibilities of a game writer because no two positions are the same. Even two people with the same title working at different game companies may have different responsibilities.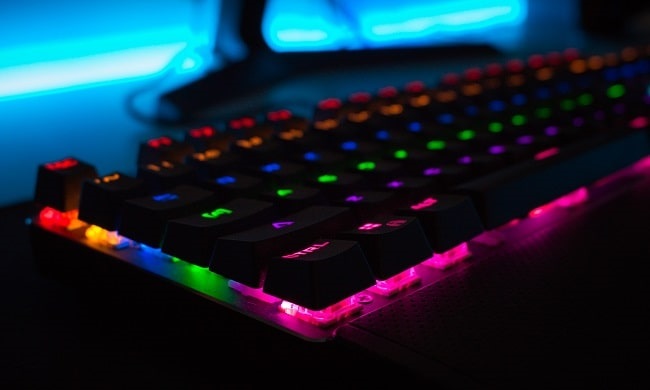 How much does a game writer job pay?
According to Salary.com's 2021 report, the national average annual salary of a video game writer in the United States is $71,422. Of course, the salary may vary based on many factors, such as your qualifications, experience, skills, the number of hours worked, and so on. Well, if you choose to work full-time for a video game company, you may receive additional employee benefits like health insurance on top of your salary. Freelancers enjoy perks such as flexibility and the comfort of working from home.
Entry-level video game writing jobs to try:
There are plenty of opportunities for writers to assist in the complete game-making process. After all, video games are one of the most popular forms of entertainment. We look at 10 different entry-level opportunities available in this field.
1. Gaming Blogger
With a simple Google search, you can find plenty of content related to video games. They can be everything, from game reviews to new releases to the latest system announcements and game guides. Gaming bloggers create a huge percentage of this content. They must produce fresh articles, reviews, strategy guides, and other information to keep readers entertained and updated on the latest developments in the gaming world. Writing for the gaming industry is a great way to make money and boost your freelance career.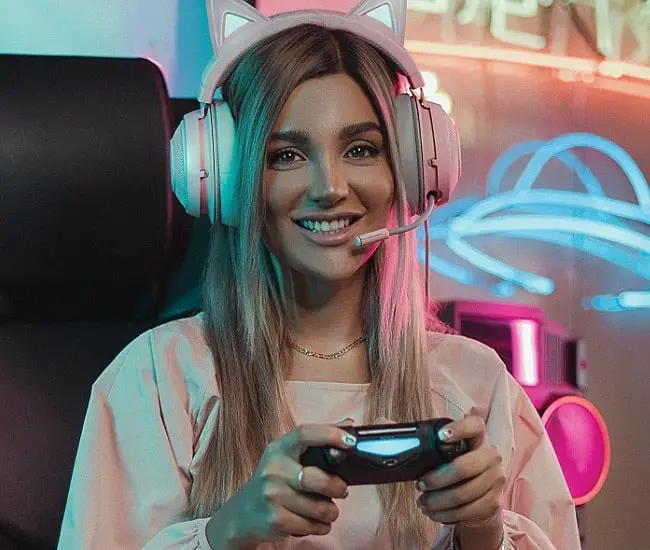 2. Video Game Scriptwriter
A video game scriptwriter is a person who writes the script for the game as well as provides context for quests and names for characters. A scriptwriter also explains the environments, and details of different scenes, music, sound, and actions. The job is focused on getting the right words into the right place in the engine. They have to do a lot of work to build out their characters, the setting, and the plot.
3. Gaming News Writer
A gaming news writer is practically a journalist who focuses on all elements of the video game industry. This is a subset of journalism that deals with video games. This includes all the aspects of the video game world, including new game releases, new gaming systems or console announcements, and new technological developments. Video game writers also cover popular gaming industry events, like Comic-Con and E3.
4. Video Game Guide Writer
Players sometimes run into a situation wherein they are trapped somewhere in the game and don't know what to do. As a video game guide writer, you come up with instructions or walkthrough guides that aid players in escaping from their entanglement and getting to the next level. You may also offer cheat codes, hints, or techniques to help players emerge victoriously, or at least survive all the game's challenges to the very end.
5. List Article Writer
This is one of the many entry-level writing-related jobs some game companies hire regularly. List-based posts are very popular in the video game world, and gamers often love such articles. They are a great way to captivate readers, but the work entails strong research skills on your part. If you enjoy reading or writing list-type content, like "Top 5 video games for kids", "Best RPG games in 2021", or "10 games like Call of Duty," then this job is for you.
6. Video Game Copywriter
A video game copywriting position is like a regular ad copywriting role, except your focus is on video games. The job involves writing sales pages for games and producing engaging text for different advertising channels, such as websites, catalogs, and print media. Video game copywriters can work as freelancers and take on individual projects or work for a larger game studio that creates video games across all genres. Their main task is composing copies to generate sales, and perhaps enhance the quality of the game to some extent.
7. Game Review Writer
Writing video game reviews is an interesting yet lucrative opportunity for writers looking for an alternative career path. If you love to play video games and also have a knack for writing, then this is a brilliant choice for you. A video game reviewer writes honest, unbiased reviews about new video games as they come out. They may also be asked to write a comparison between two or more games to help players decide which one to go with.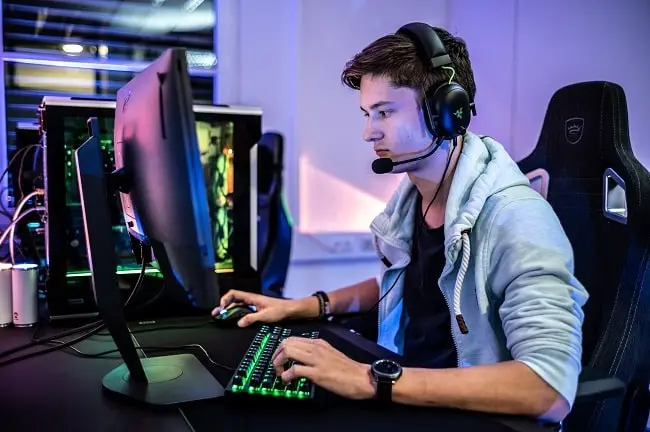 8. Social Media Writer
Gaming studios and companies need to have a strong online presence to boost brand awareness and increase inbound traffic. Social media writers for the gaming industry are responsible for writing, editing, and publishing engaging game-related content for various digital platforms, including social networks. They also give the latest updates on upcoming events, new releases, press releases, industry news, and so on, using popular social media platforms.
9. Creative Story Editor
This job goes by many names and has slightly different responsibilities from other writers. Sometimes called a lead writer, a creative story editor monitors the big picture story, sometimes spanning multiple games. The person typically works with a team or is involved with other members of the production team to make sure the gameplay is the right fit for the target demographic. They often guide the work of other writers and help keep them working in the same direction.
10. Narrative Designer
A narrative designer plays a role in contemporary video game development that focuses on solving the challenges involved in combining story elements with gameplay and interaction. They often architect the approach for presenting the story. The narrative designer's job is a highly collaborative role that can vary between game studios and your seniority level. They may decide when to use cinematics and analyze how branching dialog choices are presented on screen and how story logs are incorporated.
Key Takeaways
No two game studios are exactly alike, and titles are not standardized across the gaming industry. So, these descriptions convey a general sense of what many people expect people in these jobs to do. Well, there are a few commonalities in basically all writing-related jobs in the game industry. Remember, it's a business like many others, and professionalism is deeply appreciated. If you're easy to work with, more people will want to hire you.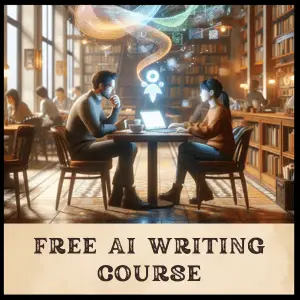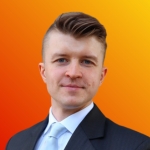 Rafal Reyzer
Hey there, welcome to my blog! I'm a full-time blogger, educator, digital marketer, freelance writer, editor, and content manager with 10+ years of experience. I started RafalReyzer.com to provide you with great tools and strategies you can use to become a proficient writer and achieve freedom through online creativity. My site is a one-stop shop for freelance writers, bloggers, publishers, and content enthusiasts who want to be independent, earn more money, and create beautiful things. Dive into my journey here, and don't miss out on my free 60-minute AI writing online course.