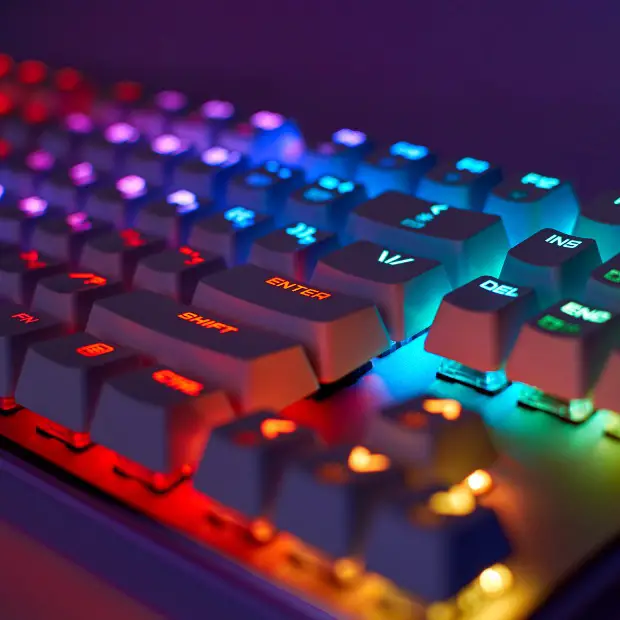 Are you looking for a top-quality mechanical keyboard with a USB hub (or passthrough)?
A USB hub in your keyboard may come in handy if you're using peripheral devices like a computer mouse, speakers, chargers, webcam, etc. You can now hook up your USB-connected device and enjoy it without having to pass a long wire through your room. You can also use it in a couple of other ways. For example, as a charging zone for your mobile device or a single USB port to power up a large external USB hub. It all depends on your needs. Now let's look at some of the top-quality keyboards that also have one, two, or even more USB ports in them!
Five Best Mechanical Keyboards with a USB Hub:
Corsair has been producing some of the highest-quality keyboards for many years. This one is no different. It has a sturdy aluminum frame that's lightweight but also extremely durable. You can store up to three different user profiles on it, independent of any external software. It also has one of the best key backlight functions out there. You can program the lights however you want, even down to a single key. So, you can have the perfect setup in terms of aesthetics and the game you're currently playing. The tactile feedback here is excellent, and you can expect precise timing when stroking the keys. This keyboard has so many functions that I could write a whole article about it. But here, we will just focus on the USB hub for a moment. It's placed in the upper right corner of the keyboard, but unfortunately, there's only a single port, and it's a USB 2.0. A USB 3.0 would be more welcome, but it all depends on what you're trying to do here.
This model is great if you're looking for something slightly cheaper but still up for the job. It doesn't have all the advanced functions of a Corsair, and it only comes with a single LED backlight setting. But each key has a Romer-G mechanical switch with a dual conduct redundancy that can last for around 70 million keystrokes. In other words, it's a solid piece of equipment with a super high-quality aircraft-grade aluminum case that will last for years. There is an extra USB 2.0 passthrough in the upper right corner of the device. This port works flawlessly, and the keyboard comes with a thick cable that splits further into two USBs. One for the primary connection, and the other for the passthrough. Of course, you can't expect a top-quality product for such a low price. But if you are an entry-level gamer who's looking for a reliable piece of equipment, this G413 should satisfy your needs.
Here's another cool model of a mechanical keyboard that's not so expensive, and yet does the job pretty well. It comes with a beautiful brushed aluminum frame that will survive even the roughest episode of gaming rage. I appreciate that it has an ergonomic wristrest. It helps to keep your hands in the right position so you can keep on playing for many hours each day. The best part is that you have not one, but two USB (2.0) ports available within reach. You can use the small USB hub to connect your mouse, or a camera, or charge your mobile device. All you need to do to make it work is to download the correct driver (Morphus GX920). More favorably, the ports are powered by a single USB plug, which is quite convenient. Finally, this AIKUN is entirely waterproof to survive even the hardest spill. For such a low price, it's tough to obtain something of higher quality for the same cost.
Okay, now let's get serious. If one or two USB ports are not enough for you, you can grab this Logitech G613 bundled with a 4-port USB hub. The battery life of this mechanical keyboard is fantastic. Using only two AA batteries, it can survive for 18 months (depending of course, on how frequently you use it). You may also opt to add the G603 wireless mouse to the bundle. This way, you can go gaming wherever you want in your room (think – sofa or bed). This is a professional-grade device you can use to dominate your online opponents and show them who's boss. It's a bit bulky (25.3 x 19.3 x 8.5 inches) and hefty (6.44 pounds), but it has that premium feel that makes all the difference in the world.
If like me, you enjoy products from Logitech but don't want to spend a fortune on the keyboard, this might be the right model for you. You can customize the colors as much as you want on this baby. Some of the effects are even game-driven, making the hours spent playing so much more enjoyable. The quality of the keys is also fantastic. There is active tactile feedback and a distinctive sound that's pleasurable to the ears. If you want to customize it to make it uniquely yours, you can download the Logitech G Hub software and play around with it. What I like about this model is that it's not as massive and bulky as some of the other gaming keyboards. Here, the designers emphasized simplicity and performance. Finally, you have a USB passthrough (2.0) that will come in handy when you need some extra juice to power an external device.
Are you inspired to improve your gaming (and typing) experience?
Buying a new mechanical keyboard is always an adventure. You never know what exactly you are going to get until you unpack it and put your hands on it. Even so, the models presented here are already tested for reliability and pleasurable use. The USB hub will also come in handy and give you that extra juice you need to power one, two, or even four external devices. This is great in terms of convenience and for decluttering your room of cable jumble. Now sit back, and start crushing your digital enemies. Next, you may want to explore some self-care tips so you're not spending all your time in front of the screen!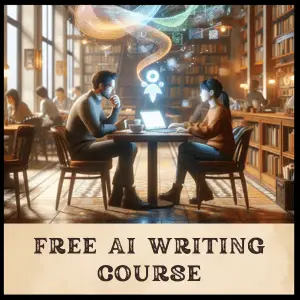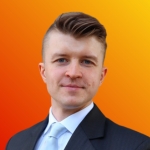 Rafal Reyzer
Hey there, welcome to my blog! I'm a full-time blogger, educator, digital marketer, freelance writer, editor, and content manager with 10+ years of experience. I started RafalReyzer.com to provide you with great tools and strategies you can use to become a proficient writer and achieve freedom through online creativity. My site is a one-stop shop for freelance writers, bloggers, publishers, and content enthusiasts who want to be independent, earn more money, and create beautiful things. Dive into my journey here, and don't miss out on my free 60-minute AI writing online course.