As a freelancer, maybe you have focused on developing habits for productivity and getting stuff done, but you're also feeling extremely overwhelmed, stressed, or even burnt out.
Struggling to balance work and well-being, especially with mental health challenges? If you suspect mental health concerns, consider a visit to Mind Diagnostics for tests like depression, anxiety, adult ADHD, or a schizophrenia test. Remember, self-care isn't just a buzzword—it's vital. It's especially crucial for freelancers working from home. The flexibility of freelance work is great, but it can blur work-life boundaries. Dive into these five self-care techniques, and discover what resonates with you—because self-care isn't one-size-fits-all.
5 Self-care tips for freelancers:
1. Establish consistent work hours
Part of the beauty of freelance work is the ability to break away from the typical 9-5 routine. However, in some ways, this creates challenges around knowing when it is time to work and when it is time to focus on other areas of your life. Try setting a consistent time to start and finish work every day (with breaks in between, of course). Sticking to a routine will then allow you to have an established stopping point for the day, which allows you to dedicate time for your hobbies, relationships, and rest. When getting back into a rhythm, it is also important to prioritize quality sleep. Not getting enough rest can significantly impact your ability to focus and stay alert throughout the day. Do the best you can to aim for 7-9 hours per night.
2. Take regular breaks
There are many reasons why breaks are crucial for not only mental health but being able to keep producing high-quality work. After you finish a small task, step away from the screen for several minutes to take a short walk, meditate, pet your animal, or drink some water. Maybe you have found that you can get so focused on meeting a deadline that you sometimes forget to eat. Nourishing yourself with healthy foods is essential to being able to function at your best. If it helps you, consider setting an alarm on your phone to remind you to take frequent breaks. Doing this will prevent the burnout that comes with working for hours non-stop and allow you to return to your tasks feeling refreshed.
3. Incorporate movement into your day
You're probably familiar with the numerous benefits of exercise, including preventing disease and improving mental health and well-being. Recent studies have shown the impact of physical activity to not only boost mood but also improve energy levels and motivation. Exercise does not have to look like hours at the gym. The key to sticking with regular physical activity is finding something that you enjoy– whether it is walking, yoga/stretching, jump roping, or dancing. Incorporating just 20 minutes of movement into your daily routine can help you remain focused and energized throughout the workday.
4. Be intentional to connect
Working from home can be incredibly isolating at times. As freelancers are not exposed to the socialization of a daily office environment, it can take more intentionality and effort to stay connected with other people. Schedule phone calls or FaceTime sessions with friends and family members. Plan to see the people you care about in the evenings and on the weekends. Leaning on supportive relationships is crucial to being able to feel rejuvenated and encouraged during more difficult weeks.
5. Carve out time for what nourishes you
It always helps to have something to look forward to after a long day of work. By establishing a consistent routine, you can then carve out time for engaging in relaxing activities that recharge you and nourish your soul. Build upon your self-care regimen, whether that looks like reading a good book, watching a favorite movie or TV show, or working on a creative project that is just for you. As easy as it can be to neglect yourself to get through your to-do list, remember that you are worth taking care of. Attempt to do at least one thing every day that is for you. Be gentle with yourself along the way, as learning to prioritize self-care is a work in process. It's not about getting it perfect every day but moving a bit closer to identifying and honoring what you need to function at your best.
About the author:
Marie Miguel has been a writing and research expert for nearly a decade, covering a variety of health-related topics. Currently, she is contributing to the expansion and growth of a free online mental health resource with Mind-Diagnostics.org. With an interest and dedication to addressing stigmas associated with mental health, she continues to specifically target subjects related to anxiety and depression. Next up, you may want to explore the top teas that'll boost your well-being.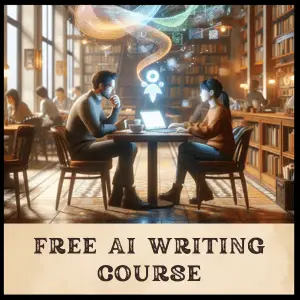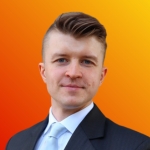 Rafal Reyzer
Hey there, welcome to my blog! I'm a full-time blogger, educator, digital marketer, freelance writer, editor, and content manager with 10+ years of experience. I started RafalReyzer.com to provide you with great tools and strategies you can use to become a proficient writer and achieve freedom through online creativity. My site is a one-stop shop for freelance writers, bloggers, publishers, and content enthusiasts who want to be independent, earn more money, and create beautiful things. Dive into my journey here, and don't miss out on my free 60-minute AI writing online course.