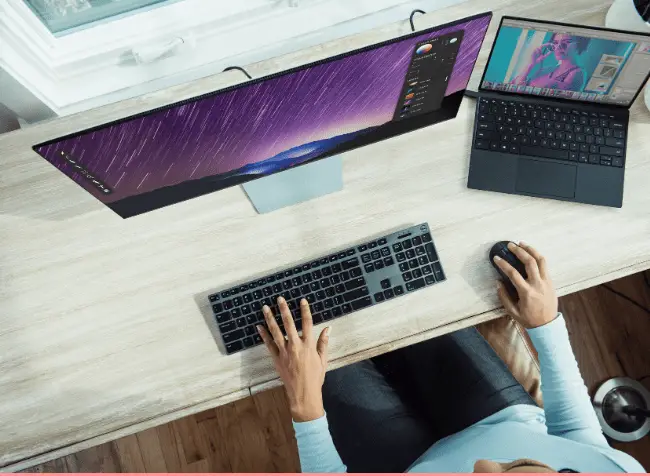 Perhaps you used to work in a thriving office, a co-working space, or a cozy neighborhood café that enabled you to get into creative flow.
But this has all changed, and if you're an entrepreneur or a freelancer, you now spend most of your time at home. Many checked out from the productivity game in this strange period to wait for better times. Please don't let this be you. Now is the moment to take matters into your own hands, keep yourself accountable, and become more productive than ever. To move fast, and come out of this crisis unscathed, use the best self-accountability tools to keep your productivity high and track progress towards your business goals. Shall we look at the best tools available?
Here are the top tools for self-accountability while working from home:
1. Google Sheets – your goal achievement tracking hub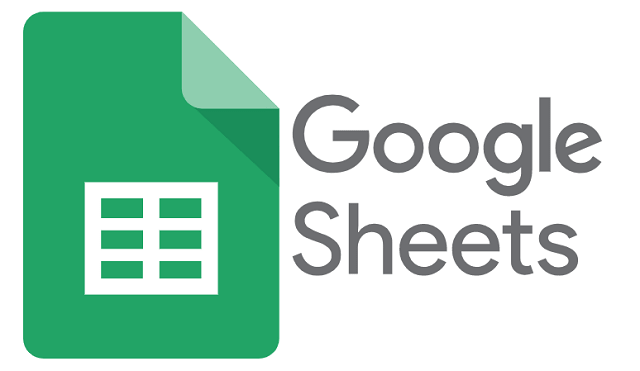 I've tried various goal-tracking and productivity apps over the years, including Strides, GoalsOnTrack, and Todoist. But Google Sheets is still my number one choice when it comes to goal setting and time management. That's because it's easy to use, yet it also has advanced customization functions that can turn your sheet into a goal achievement tracking hub. How do I use it? I created two sheets – "Goals" and "Productivity Tracker." In the "Goals" section, I include a list of all the goals that I want to achieve in a given year. Next to each goal, I include a deadline that acts as a forcing mechanism that helps me to stay on track. Below each goal, I include a list of all the tasks I need to accomplish to tick it off. In a way, this detailed list serves as WBS (work breakdown structure), which is a great concept from the world of project management. Then, at the beginning of each month, I take the crucial tasks from the WBS and include them in a "Month X – Goals" column. Now I have a clear list of tasks that I need to do each month, and I can put them on my daily to-do list (I use a simple notepad for that). By having a clear overview of everything I need to tackle, my goals become so much more real and achievable. The main "Goals" sheet also includes positive affirmations, life principles, and a personal mission statement. It's the first document I open each day when I start my work, and in this way, I look at my goals all the time. The second sheet is called "Productivity Tracker," and that's where the next self-accountability tool comes in.
2. A digital timer – documenting the hustle
You might think you're productive when working from home, but how can you be sure if you're not keeping track of your work time? To keep productivity levels high, I use a digital timer for each work session I undertake. I set the timer for 60 minutes on my tablet, which is a few feet away. Then I sit down at my desk, and during this one hour, all I do is work. Once the time is up and the timer starts beeping, I put "60" in my "Productivity Tracker" sheet, and I'm forced to turn off the alarm to get a few minutes of rest. How do I use the "Productivity Tracker" sheet for maximum impact? At the beginning of each month, I create two columns – "Month" (with all the days of the month below), and "Time Spent Productively" (where I include the time of each working session). After the first productive hour, I put "60" in the "time" column. Then, as I progress, it turns into "120", "180," and so on until I reach "510," which is 8.5 hours of productive time. This time-logging habit gives me a great overview of how productive I am over days and weeks. Next to the time tracking columns, I also have a chart called "Monthly Productivity Chart," where I can see my monthly productivity numbers. It lets me spot trends in my performance, but it also motivates me to keep my game tight.
3. A habit tracker app – spotting patterns in your daily behavior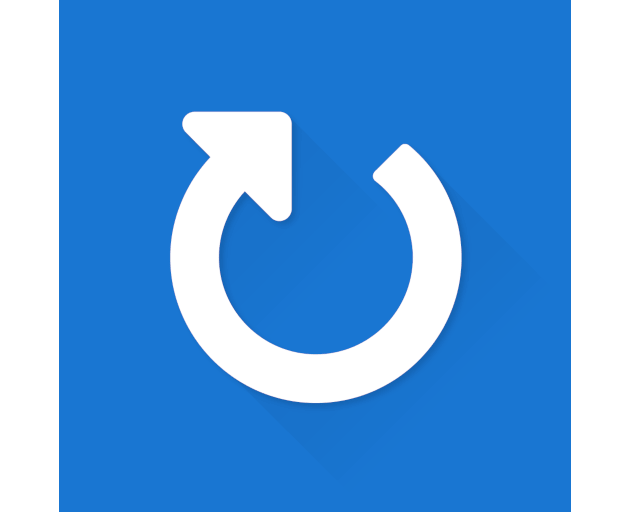 Google Sheets and a digital timer are fantastic for keeping yourself accountable. But it's also great to have an easy way to keep your core habits in check. For that, I'm using an app called "Loop Habit Tracker." It's a straightforward and ad-free app that lets me track habits, which then translates into higher business performance. Each day, at certain designated times, that app sends me a notification about each one of my habits. For example, I might get something like "1000 words habit – Did you write 1000 words today for your freelance writer website?" Then I have to tick off the box (or not), and I can see how I perform over time as the app shows weekly and monthly trends. I also use "Habits" to track non-business activities, which nevertheless improve my mental and physical performance (such as meditation, exercise, or drinking that green smoothie every day).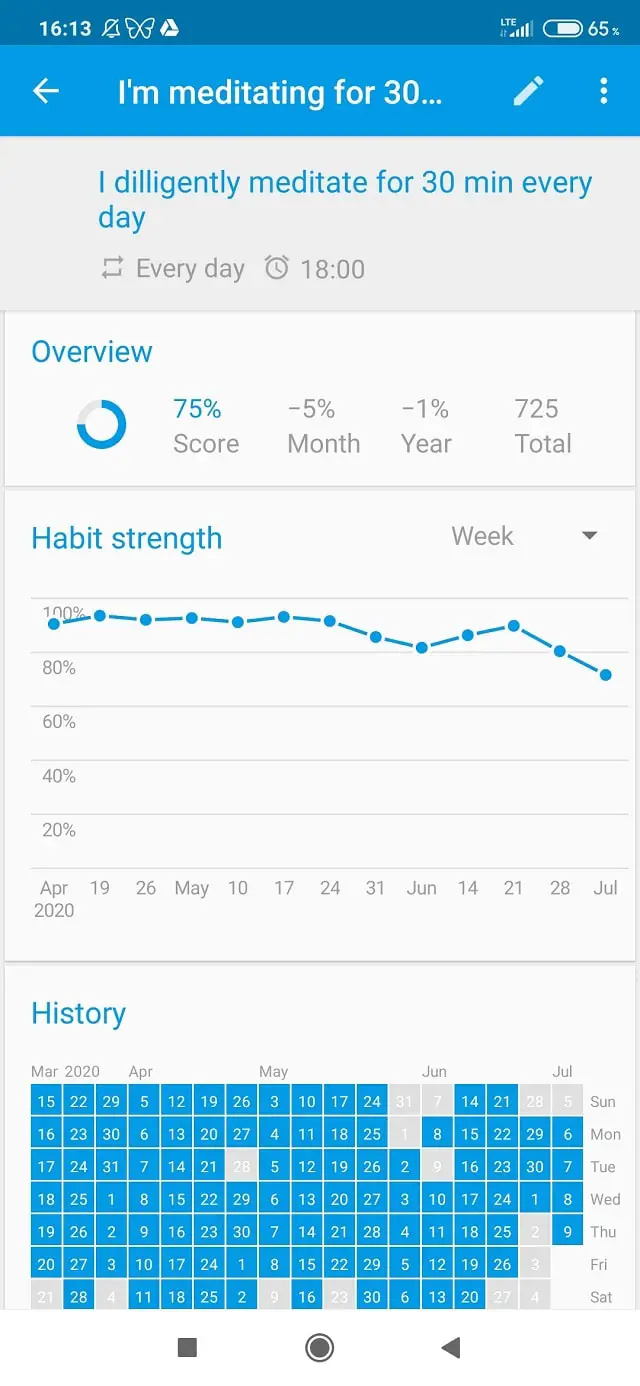 4. Coach. me – affordable productivity coaching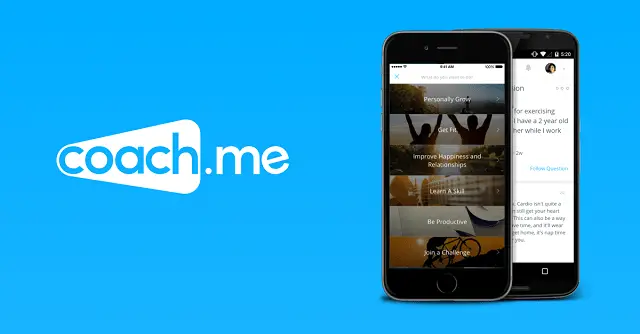 I'm sure that when you work from home, there are days when you would rather binge-watch a Netflix series than pursue your ambitious goals. So to stay on track, you may want to consider hiring a remote productivity coach on an app like Coach. me. For only $25 a week, you can get coaching services with a personal performance expert who will help you set priorities and manage your time. You will check in with your coach daily, which is going to be a huge motivator for you as you'll do everything to avoid letting them down.
5. StickK – achieve your goals or get taxed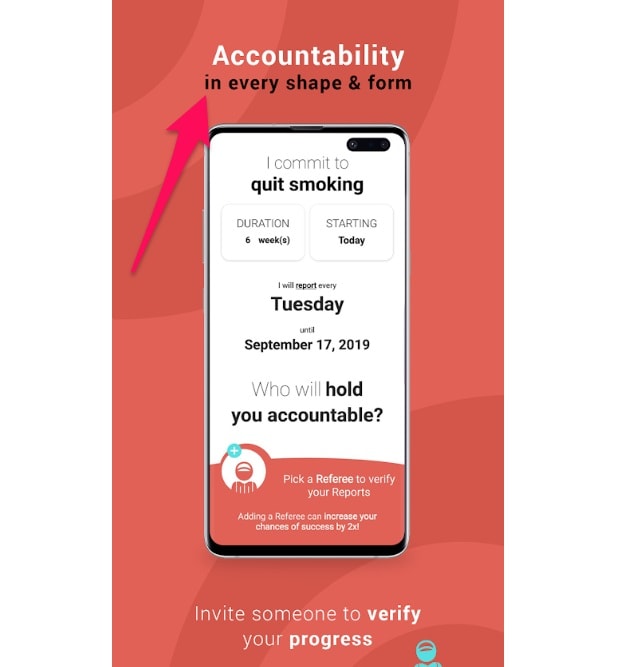 This is the most hard-core self-accountability tool on this list, but take advantage of it if you want to improve your performance. As you probably realize, in psychology, the fear of loss is much more powerful than the desire for gain. stickK uses this principle to force you to get stuff done even if you don't feel like it. First, you set a goal like "I've sent 300 outreach emails to potential clients by (date)". Then, you set a self-inflicted monetary punishment you'll have to endure if you miss the mark. Not only will you have to pay $50, $100, or $500 (you set the amount), but the money will support an organization you abhor. It's called an "anti-charity" – like a political movement that's against your values. Avoiding this payment will motivate you more than anything to achieve your goal. And there's no cheating allowed because you also need to select an accountability partner to whom you'll prove that you achieved your goal within a given deadline.
As you can see, you have multiple self-accountability tools at your disposal
I highly recommend you experiment with at least one of them today and see how it helps you to stay on track even in these uncertain times. Which of the above tools did you like the most? Next up, you may want to explore a guide to an ergonomic home office setup.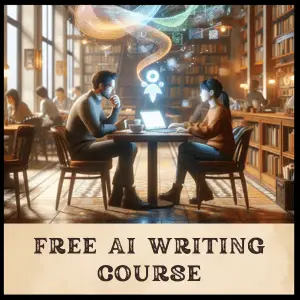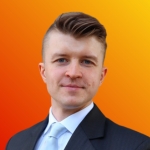 Rafal Reyzer
Hey there, welcome to my blog! I'm a full-time blogger, educator, digital marketer, freelance writer, editor, and content manager with 10+ years of experience. I started RafalReyzer.com to provide you with great tools and strategies you can use to become a proficient writer and achieve freedom through online creativity. My site is a one-stop shop for freelance writers, bloggers, publishers, and content enthusiasts who want to be independent, earn more money, and create beautiful things. Dive into my journey here, and don't miss out on my free 60-minute AI writing online course.