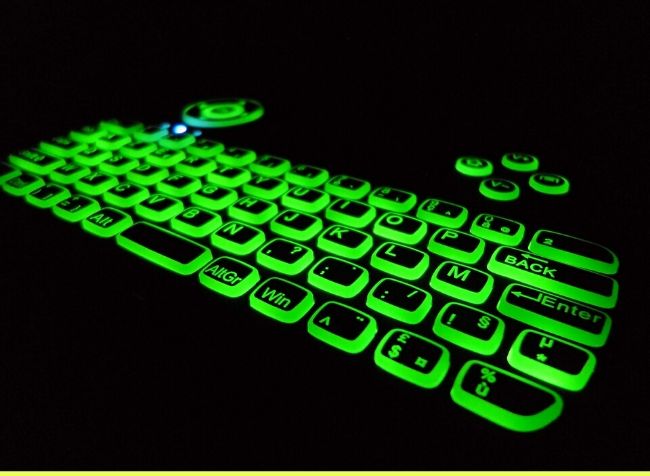 There are many reasons why you would want to buy a USB keyboard with a touchpad.
Maybe you want to finish remote work projects without having to sit at your regular desk all the time.
Perhaps you would like to shop online from your sofa, without having to deal with a regular mouse.
Finally, you may need something small that you can take with you on the road.
So below, we'll inspect some of the best keyboard models available right now. They're all portable, they work with USB (either wirelessly or with a cable), and they have a decent touchpad.
Five Best Small USB Keyboards With A Touchpad:
This is the model I got for myself, and I'm perfectly happy with it. Logitech has been producing computer accessories for years, and this item proves they're still on the top of their game. This keyboard has a small touchpad on the right that will allow you to control your computer from a distance of up to 33 feet (10 m).
Other Notable Features:
It is portable and has dimensions of 13.9 x 5.2 x 0.7 inches.
It weighs only 10.9 ounces, so it will easily fit into your backpack or a travel bag.
All you need to do to make it work is to plug the USB chip into your computer, and you're ready to roll.
Now you'll be able to browse the web, play music, or even do a bit of work while sitting comfortably on your sofa.
If you're looking for something cheap and tiny, this is your top pick. It's the newest version of the keyboard, which is rather multi-functional. You can keep it wired with a USB cable, and use it across many platforms and devices. But you can also use it in the wireless mode because it comes with a rechargeable battery. What's great about it is that it's LED-backlit, and you can pick among seven different colors.
Other Notable Features:
The battery lasts for a long time. That's because if you're away from the keyboard, it automatically goes to sleep to save some energy.
It's also compatible with Windows, Mac OS, Android, iOS, Smart TV, projector

, or anything else for that matter.

This keyboard is also king when it comes to portability. It's only 6 inches long and 4 inches wide, making it the tiniest USB keyboard in this review.
It weighs only 4.6 ounces and looks more like a gaming controller than a keyboard.
It has the regular QWERTY set of keys that will enable you to get stuff done

from a considerable distance.
All in all, it's a pretty ingenious device if you ask me.
Now let's take a look at something from a completely different category. This model is ultra-thin and foldable and can easily be slipped into a trouser pocket, purse, or satchel. It makes it super portable, but at the same time, the keys are much larger, so your productivity is higher. It has a built-in ultra-sensitive touchpad on the right that will help you get stuff done wherever you are. And the best thing is it's wireless and can be connected to any Bluetooth device, whether Android, iOS, or Windows.
Other Notable Features:
It only weighs 5.53 ounces and is merely palm-sized when folded. It's just a little wider than the most commonly used smartphone models.
It has a sturdy ABS plastic casing with an elegant matte dark grey finish.
It has a rechargeable battery that can last up to 48 hours of heavy use after 2 – 3 hours of charging. It can also last for up to 560 hours under normal circumstances, so it's ideal for business trips.
It comes with a free tablet or cellphone stand for excellent screen angle when you're typing.
It is highly rated by over a thousand customers who cared to rate and review this product.
With a year warranty, and a 30-day money-back guarantee.
It's truly a must-have for anyone looking for portability and compatibility.
This device from WisFox is cheaper than the other keyboards listed here. But it still does a great job if you're looking for a wireless keyboard with a touchpad. There is no wired option here, so all you need to do is to insert the USB receiver, and you can start typing. Bear in mind that this keyboard is bigger than other models presented in this review. It has dimensions of 13.9 x 5.2 x 0.7 inches and weighs 10.9 ounces. That's still not a lot, but if you compare it with the previous two models, it's a considerable difference. Moreover, this keyboard doesn't have a rechargeable battery, so you would have to use the AAA batteries to power it up. Unfortunately, they aren't included in the package. But the keyboard is comfortable to use. It will give you many hours of great entertainment from the comfort of your bed or sofa.
Last but not least, let's take a look at this model of a mechanical keyboard. This one is designed especially for writers who will work on it every single day. It has a potential lifespan of 10 million keystrokes so it can last for years. It also comes with a 30-day money-back guarantee and a 12-month manufacturer warranty.
Other Notable Features:
It's completely wired with a USB cable. It also has a small touchpad at the bottom, similar to what you would expect from a laptop keyboard.
This device is also rather slim, but it's pretty heavy, at 1.59 pounds. It's something you would use at home if you're looking for something waterproof and durable.
But if you need a more portable option, I would go with one of the previous four models described in this review.
Are you ready to grab your new USB keyboard?
Powering a keyboard with a USB cable is always a great idea. That's because USB is universal, and you can plug it into nearly any portable device. These kinds of keyboards are also smaller and lighter than mechanical keyboards. This allows you to take it on the road with you without having to worry about excessive weight. They are a perfect solution for a digital nomad or a person who loves to work in a cozy café in the neighborhood. The touchpad also allows you to control what's going on on the screen from a considerable distance. I hope that by now you're much more knowledgeable about the different models available in the market. Happy typing! Next up, you may want to explore the best back massagers for knots.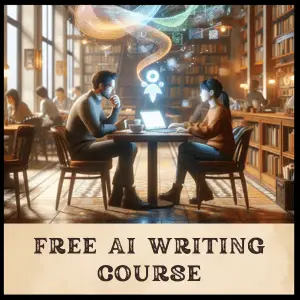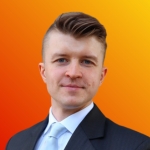 Rafal Reyzer
Hey there, welcome to my blog! I'm a full-time blogger, educator, digital marketer, freelance writer, editor, and content manager with 10+ years of experience. I started RafalReyzer.com to provide you with great tools and strategies you can use to become a proficient writer and achieve freedom through online creativity. My site is a one-stop shop for freelance writers, bloggers, publishers, and content enthusiasts who want to be independent, earn more money, and create beautiful things. Dive into my journey here, and don't miss out on my free 60-minute AI writing online course.