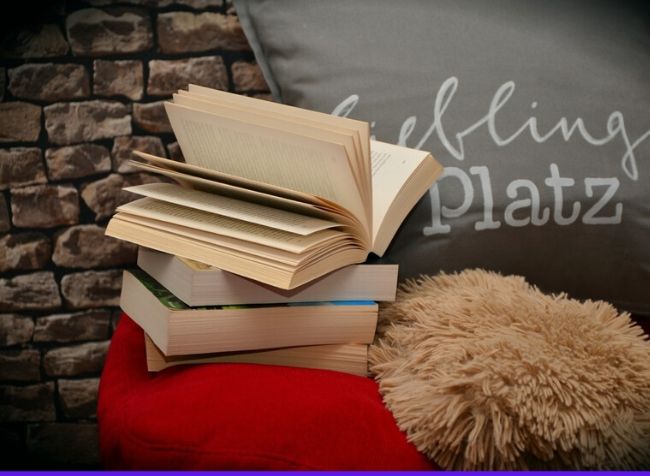 If you're a nocturnal reader, you'd be wise to equip yourself with a pillow book holder.
Unlike holders made of wood or plastic, the ones tailored for bedtime use are much cozier and soft to the touch. After reading for 30 to 60 minutes, you will want to cuddle with them and perhaps use them as an actual pillow. In the meantime, however, you'll be able to read hands-free, which is easier on your back and neck. You only have to make sure that your new reading buddy has a firm grip on the book. You want it to be a perfect fit for your favorite novel or nonfiction title. Please follow along as we explore some of the top models of snuggly reading companions.
Top Five Pillow Book Holders for Reading in Bed:
Out of all bookholders in the world, the Book Seat holds the number one spot among nocturnal book lovers. Perhaps it's not because of its looks, but because of its functionality. If you want to hold the pages of your book in place, no item will do it better while still doubling as a pillow. This bookholder is made of high-quality fabric (faux suede) that's super soft. It can easily be your travel companion, as it'll comfort you during your next bus or plane trip. It's highly adjustable, and it will conform itself to whatever surface you place it on. At the back, it even has a large pocket where you can keep your earphones or other reading accessories. It might seem pricey at first when you compare it to other bookholders, but it's worth it. That's because, unlike many other models, it can hold your book (even a large one) firmly in place. This is perfect, especially for people with arthritis or any wrist or neck pain. Now you will read hands-free but also pain-free. And yes, you can choose from seven different colors.
The next item on our list will also allow you to read ergonomically. It indeed looks like a book couch that's suitable for nocturnal literary adventures. It's made of soft material, and you can get it in either blue or red (blue is slightly easier on the eyes). It's also machine washable, so you can always keep it nice and fresh. It will keep your book at the right angle so you won't have to strain your neck while reading. It also has a little pocket at the back that's suitable for your secret paraphernalia. It has a special slot for a book or a tablet device too. Perhaps the grip is not as firm as with "The Book Seat," but it's enough for you to read without having to hold the book in your hands. Of course, it can double as a travel pillow or a regular pillow you use while sitting on the couch or bed. It's not even that expensive, so it's a perfect gift for friends and family.
The number three on our list is a much smaller item, which is soft and cushy. You can get it in different colors, and it will be a perfect gift, especially for the younger readers among us. It's made of polyester, and it weighs only 11.2 ounces, so it's super portable. It should do the job not only with a book but also with a tablet or any other mobile device. The producers say that it will let you read in a hands-free manner. However, this is not always true because the holder doesn't have a firm grip on the cover of the book. It depends on the type of book, though. If you're dealing with something rather large (like a textbook), it should stay in place with no issues. But smaller books like paperback romance novels won't stay in place. This means that you will have the right reading angle, but you'll still have to use your hands to support the book. It's a great product, but if you want something that will hold the book more firmly, I would go with the "Book Seat".
Now how about placing your new read in the lap of Buddha himself? This one is going to be a perfect gift for the meditators among us. Just looking at it will put you in a more relaxed state of mind. This pillow-like holder is quite large and suitable for both books and mobile devices. All you need to do is place your new novel in the palms of Buddha, and he will take care of the rest. It depends on the type of book you're reading, but around 80% of the time, the holder will keep pages firmly in place. At other times, you may need to support the pages with your hand to prevent them from flipping around. This holder is soft so it will be a suitable companion for bedtime reading. Maybe you can even start with a book about meditation.
Last but not least, I wanted to include something that kids would enjoy. Sometimes it's challenging to convince youngsters to pick up a book and stay with it. After all, they have a good deal of entertainment available at their fingertips. But reading is an essential skill to develop, and that's why offering this book holder as a gift is a fantastic idea. It will inspire the young reader to spend more time absorbed in the literary world. What's great about it, is that you have nine different models to choose from. Each one looks gorgeous, and it's super soft, making it suitable for bed. Also, if it gets dirty (or rather when it gets dirty), you can throw it into the washing machine and make it fresh again.
Are you ready to start your next literary adventure in your bed?
Reading before falling asleep is one of the great pleasures of life. After a hard day of work, you can take a few moments and relax with a book that will transport you into another world. Reading right before going to sleep will help your mind relax and take it off your every day worries. You can go into a world of fantasy that will then mesh with the world of your dreams. I hope that by checking out this review, you can find something great for you or one of your loved ones. After all, giving someone a high-quality book accessory is one of the best gifts of all. Happy reading!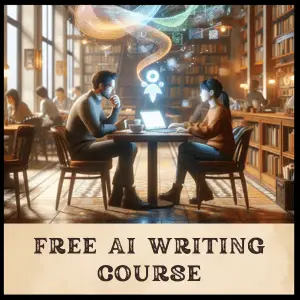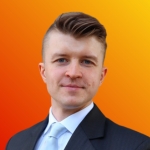 Rafal Reyzer
Hey there, welcome to my blog! I'm a full-time blogger, educator, digital marketer, freelance writer, editor, and content manager with 10+ years of experience. I started RafalReyzer.com to provide you with great tools and strategies you can use to become a proficient writer and achieve freedom through online creativity. My site is a one-stop shop for freelance writers, bloggers, publishers, and content enthusiasts who want to be independent, earn more money, and create beautiful things. Dive into my journey here, and don't miss out on my free 60-minute AI writing online course.