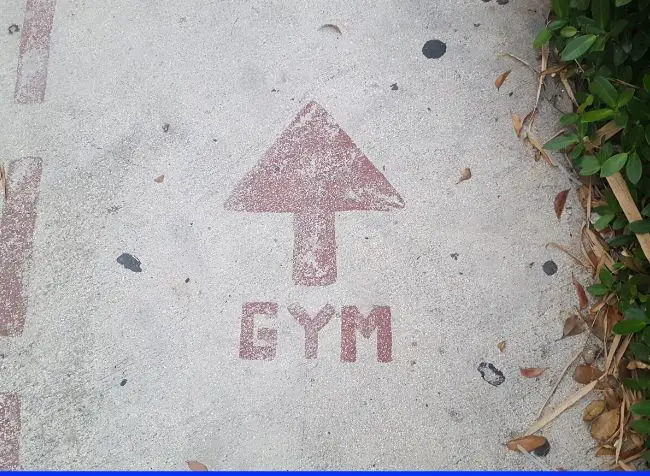 In the world that never stops, we need to give it all we've got and learn new things to stay ahead.
Your daily treadmill workout is a perfect opportunity for doing exactly that.
Sporty readers often listen to podcasts or audiobooks while burning calories on the treadmill.
But what if you want to read a physical book (or an e-book on an e-reader) while crossing off another mile from your workout regimen? That's where treadmill book holders come in.
These sneaky devices will let you get a serious workout while nourishing your mind with suspenseful prose.
Best of all, the movement and the extra oxygen flowing through your body will make your brain energized and primed for reading.
Shall we take a look at some of the top devices you can use to combine a decent workout with your literary hobby?
The 6 Best Treadmill Book Holders That Money Can Buy:
AdirSports came up with a great product made of acrylic plastic, that gives it a durable feel.
Because of the material used, it's not going to shatter even if you drop it on the floor.
It has an ergonomic design and comes in two different sizes (9 x 11 x 2.5 inches) and (9 x 11 x 3.5 inches), so you can pick the one that will suit your needs.
It's designed especially for treadmill workouts and should fit with any treadmill model, whether at home or gym. What I like about it is that it's extremely light, so it's not a big deal to bring it to your workout space.
Besides providing ample space for your books, it can also hold a tablet or an e-reader without any problem. Besides, it's transparent, so if you lift your book, you can see your workout stats immediately.
Extra tip: Before buying a holder, make sure its dimensions are appropriate for the type of treadmill you use. Products presented here are universal, but sometimes they may not slip on as they should. That's why it's great to get a couple of measurements before you pull the trigger on a deal.
Here's another reading rack, that will help you avoid boredom during a serious workout.
It will be a great fit not only for treadmills, but also for elliptical trainers, stationary bikes, and climbers.
As the name of the product suggests, it has a compact design and will easily fit into your gym bag. It weighs only 8 ounces and has dimensions of 2.5 x 9 x 8 inches.
Perhaps that's not enough for a large textbook, but it's perfect for an average-sized book.
The product is also transparent, so you can track your workout stats without having to lift it off. It's made of high-impact plastic so it will survive a fall even from a considerable height.
It also works with tablets and e-readers, and once you install it, it won't shake, keeping your device safe.
Extra tip: Pay attention to the size of the bottom hook of your book holder. If it's too large, it may obscure your review. But if it's too small, it may not hold your book firmly enough.
Related content for bookworms: 32 Amazing Gifts Book Lovers Will Hug You For
Here's another similarly priced book holder. The difference here is that it's super small with a size of approximately 9 x 9 inches and with a 1.5-inch hook.
It's designed for book lovers who don't have a lot of space in their bags but want to read a bit during a regular sweat session.
Another difference between this one and the other models is that it's available in many colors (black, blue, transparent, gray, green, orange, red, white, and yellow).
But, it's still best to stick with the transparent version because it will let you keep an eye on your workout stats.
Another thing to notice here is that the bottom hook is quite large. For it not to obscure your view, you may need to place something on the bottom, such as a piece of carton or a sponge.
Why not listen to your favorite book while on the treadmill?
In recent weeks I started listening to audiobooks a lot while working out. I can still absorb the information, but I don't have to touch the book with my sweaty fingers anymore. Most audiobook players let you manage the speed of listening and increase the tempo so you can finish your books faster.
My favorite audiobook platform is Audible.  I wrote a full review of it, which you can check out here.
This is an entirely different type of holder, you still may want to check out.
Instead of hooking it to your device, you mount it on the handles of your treadmill or stationary bike.
It's designed mostly for tablets and e-readers, and it will keep your device in place with a secure grip. You can adjust it to get the perfect angle for you, and once your workout is done, you can fold it and put it in your bag.
It has a stretchable range between 5.5 and 13 inches, and you can install it vertically or horizontally.
It would be difficult to place a book between the hooks. But if you're an e-reader or tablet fan, this might be the right solution for you.
Extra tip: Get yourself a sports headband to avoid sweat from getting into your eyes while you read your book. Even if you walk at a mild pace, you will still experience some perspiration. A headband will also keep your hair in place, so it doesn't fall into your eyes.
This is another high-quality rack that will fit perfectly onto your treadmill.
It's 9 inches wide and 11 inches deep and has a 2.4-inch hook. What I like about it is that the hook is rather short, so it will not obscure the pages of your book.
Moreover, it weighs only 12.3 ounces, so you can throw it in your bag without having to worry that it will drag you down.
It's also quite cheap, but at the same time, it easily rivals big-name brands in terms of quality. It's completely transparent, so you'll be able to view your exercise data too.
Finally, because of high-quality hooks, it will stay in place and give you a comfortable reading experience.
Extra tip: Picking the right treadmill speed while reading: When you're in the middle of a treadmill workout and reading, it's vital that you use the right speed settings on your machine. You don't want to be running because this will spoil the reading experience. It's best to walk at a brisk pace, perhaps on an incline, to give your workout a healthy boost. I found that the speed of around 4 miles (7 km) per hour is best.
Okay, this last item seems a bit weird, but it might be precisely what you're looking for.
It's a page holder that will enable you to squeeze the pages of your book with special clips. You can't hang it on your workout device, but it's handy if you combine it with a traditional book holder.
It will enable you to keep the pages of your book in place because of the clamps. So if you decide that your regular holder is not enough, you can complement it with this sneaky device.
It's inexpensive, and you'll get two of them in the package so you can use the other one as a gift.
Are you ready to put on your sneakers and read on a treadmill?
Now you won't have to separate reading from walking ever again, isn't that great?
I hope that by checking the devices included in this review, you spotted your favorite model.
It doesn't matter if you have a treadmill at home or if you occupy one at the gym. You can install a holder within a couple of seconds and become one of the coolest people in your workout space.
Reading while walking is not only pleasurable. It will also enable you to save the extra time you need to do other things that are important to you. Good luck and happy reading!
Rafal Reyzer
Hey there, welcome to my blog! I'm a full-time blogger, educator, digital marketer, freelance writer, editor and content manager with 10+ years of experience. I started RafalReyzer.com to provide you with great tools and strategies you can use to achieve freedom from 9 to 5 through online creativity. My site is a one-stop-shop for freelance writers, bloggers, publishers, content enthusiasts who want to be independent, earn more money and create beautiful things. Feel free to
learn more about me here.