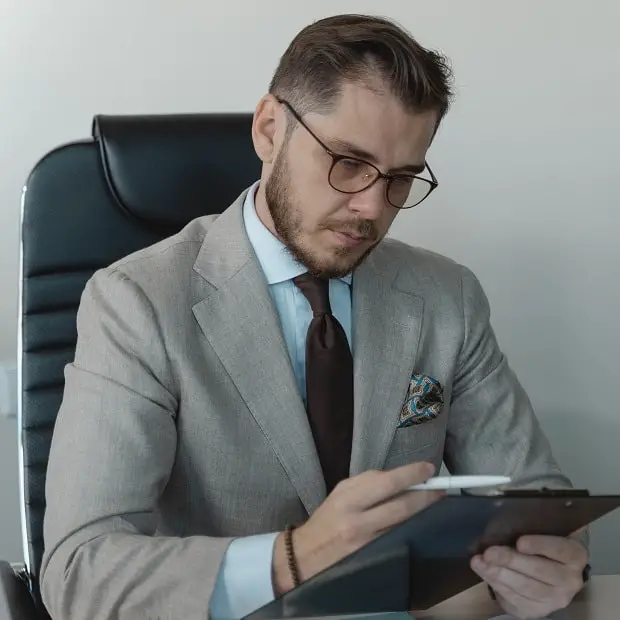 Robert De Niro once said, "If it's the right chair, it doesn't take too long to get comfortable in it."
Ever wondered where the word "chair" came from? It's derived from the Latin word 'cathedra', which means 'sit' and 'down'. If you like to read in comfort, it is clear you need a proper reading chair. Or let's just say, you need the best ergonomic reading chair. Reading can take you to unknown worlds that sometimes lure you to read for hours at a stretch. Not having a correct sitting posture exposes you to certain health risks, such as neck and back pain. Therefore, you need the best ergonomic reading chair with great back support.
8 best ergonomic reading chairs with great back support:
With all the benefits that the best ergonomic reading chairs offer, let me tell you about the ones that you can consider buying. Dig in!
Product size: 16.5″D x 19.68″ W x 50″H Item weight: 13 pounds Brand: Mimoglad
Features:
You can adjust the chair's height up to 4 inches higher.
You can pull out the lever and rock the chair (90-135°) for maximum comfort and relaxation. You can adjust the tension of the backrest by rotating the knob.
The 2-inch adjustable lumbar support can sustain different heights. The S-type lumbar backrest supports the natural body curve.
Its mesh fabric helps prevent sweat build-up on your back.
High-strength metal iron makes up the chair's legs and the wheels help you move around easily.
It comes with a 5-yrs. warranty and is BIFMA tested.
Product size: 15.64″D x 25.74″ W x 20.47″H Item weight: 26 pounds Brand: SMUG
Features:
Designed in such a way to support your body's natural curve, the chair helps you sit with utmost comfort. This sturdy office chair can hold up to 300 pounds.
The seat is heavily padded and has a high-density shaping foam. Made up of mesh material, the fabric mitigates sweating.
The headrest and seat are adjustable to help you find the best seating position. It enforces good care for your spine.
You can easily assemble the chair within 15 minutes. You can request the manufacturer's warranty by contacting customer service.
Product size: 20.07″D x 23.62″. W x 38.18″H Item weight: 30.1 pounds Brand: Hbada
Features:
If you're looking for the best ergonomic reading chair with a sleek design, go for this one.
The design is simple (they used breathable mesh fabric). The chair has arms you can easily lift and push under a table to save space. Whenever you want to read or work, drop the armrests again.
It has a mid-back rest and a strong bearing capacity. The chair offers adjustable lumbar support and has a 90-125° rocking capacity for maximum comfort.
The mute nylon wheels are water-resistant, shock-absorbing, and non-slippery.
You can contact the seller for warranty details.
Product size: 21″D x 11″W x 20″ H Item weight: 37 pounds Brand: FelixKing
Features:
The chair offers premium adjustable butterfly lumbar support that helps in maintaining correct posture. You can adjust the waist support at a height of up to 5cm.
It comes with an adjustable headrest (up to 30° angle) and ergonomic design backrest.
Has a recline lock to keep you relaxed in a position while you're busy reading.
It has a three-directional armrest.
The base is aluminum-built, and the foot is fabricated with aluminum alloy.
This product comes with a 1yr. warranty.
Product Size: 51.1″D x 26″ W x 27.1″H Item weight: 38 pounds Brand: Ergousit
Features:
With a big headrest, curved backrest, and lumbar support, this office chair has an ergonomic design.
Made of padded PU, you can adjust the 3D armrests' height and move them left-right, forward-backward.
There is an adjuster at the right to help change the chair height, tilt tension, or backrest tilt angle.
The chair has 360° swivel PU casters that help you glide smoothly from one place to another.
The chair has a mesh fabric design, making it breathable.
It comes with 5yrs. warranty.
Product size: 30″D x 25″ W x 25″H Item weight: 45 pounds Brand: Samofu
Features:
SAMOFU guarantees that its chairs will help you stay comfortable for up to 8 hours at a stretch. Have an unfinished book? Grab this ergonomic reading chair!
You can move around disturbing no one. Thanks to its smooth PU silent wheels.
It has a four-level height-adjustable backrest, which you can tilt at an angle of up to 135°. You can lock it at three different angles, making it perfect for reading, relaxing, or working.
It has a stable and durable solid base and a high load-bearing capability. The height of the chair is adjustable too.
This chair comes with a 5yrs. warranty.
Product size: 19.9″D x 20.7″ W x 48″H Item weight: 46.1 pounds Brand: Sunnow
Features:
It has a sliding seat, adjustable headrest, and 2D armrests.
This ergonomic chair provides amazing lumbar support to help you read or work comfortably and seamlessly. You can raise or lower the lumbar support at your convenience.
You can lean the high-back rest up to 90-120° and can even lock it at four different locations.
It is easy to assemble and offers a 2 yrs. warranty.
Product size: 28.3″D x 28.7″W x 47.24″H Item weight: 50.6 pounds Brand: Reficcer
Features:
The heaviest one on the list yet, this is the most premium-looking ergonomic chair that is specially designed for working and reading comfort.
Solidly constructed, this executive chair has a sturdy nylon base and rolling casters.
Adjust this ergonomic chair in any way that you like to ensure you have maximum comfort and support. This reclining chair comes with a locking system, too.
Made of bonded leather to give the chair an elegant and distinguishable style.
It comes with a 1yr. warranty.
Advantages of ergonomic reading chairs:
Provides more comfort
User-friendliness sets an ergonomic chair apart from the rest. You have an option to adjust the chair's features to fit your needs, as per your comfort.
Creates a positive impact on productivity
Studies revealed that office furniture that is ergonomically designed and comfortable affects an employee's productivity and happiness.
Supports posture
While reading, an ordinary chair can lead you to sit in an incorrect position. An ergonomic chair offers head and back support to correct your posture. You can adjust the height of the chair to best suit your needs too!
Lowers risk for neck problems
Without proper head support, you are bound to develop stiffness in your neck and shoulder area in the long run. This can cause health problems, such as cervical spondylosis. The headrest option in ergonomic chairs supports your head and neck and helps to avoid such risks.
Minimizes pressure on hips
Normal chairs are usually harder and don't conform well with your body's contour. So when you sit, the seat puts pressure on your hips. However, an ergonomic chair provides a better seat depth supporting the buttocks, lower back, and hips.
Promotes lesser risk of back pain
If you spend most of your work time sitting on a chair, then you're no stranger to back pain. Ergonomic chairs have higher backrests than traditional ones and provide better support to your back. The reclining option in most of them helps you stretch and rest at an angle beyond 90 degrees.
Offer extra features to help you work/read better
Ergonomic chairs come with several characteristics, including a swivel feature that helps you move around as you work or read.
Final Thoughts
Whether you prefer walking into a furniture store or shopping online, look for the best ergonomic reading chairs for maximum comfort and support. Choose the one that is durable, with outstanding features, and is affordable at the same time. Do you own an ergonomic chair? If not, are you looking to buy a new one? Next up, you may want to explore a list of the best online writing certificate programs.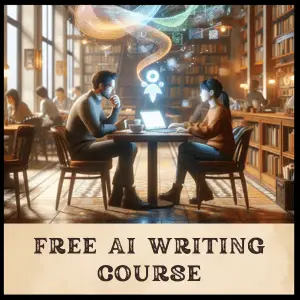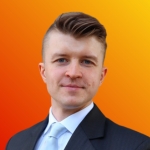 Rafal Reyzer
Hey there, welcome to my blog! I'm a full-time blogger, educator, digital marketer, freelance writer, editor, and content manager with 10+ years of experience. I started RafalReyzer.com to provide you with great tools and strategies you can use to become a proficient writer and achieve freedom through online creativity. My site is a one-stop shop for freelance writers, bloggers, publishers, and content enthusiasts who want to be independent, earn more money, and create beautiful things. Dive into my journey here, and don't miss out on my free 60-minute AI writing online course.