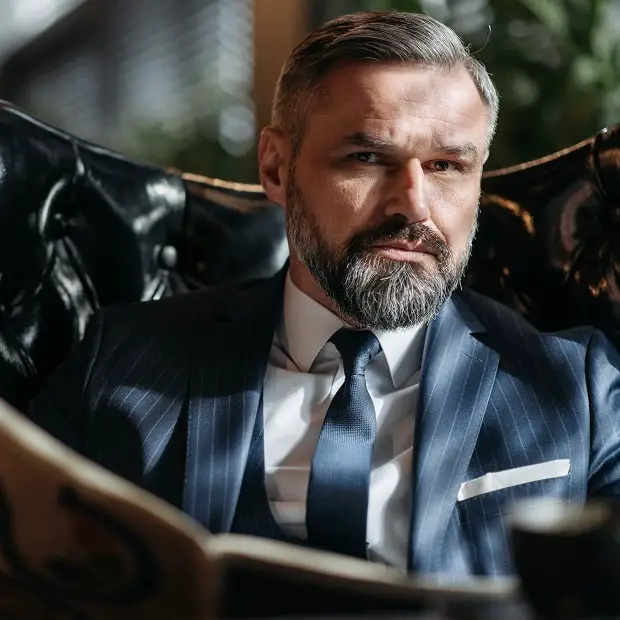 The ideal reading chair is comfortable, well-padded, and comes with full back support.
Prolonged reading is synonymous with spine stress. To reduce or eliminate this discomfort, you need to sit on something comfy and ergonomic. Leather reading chairs fulfill not only these roles but are aesthetically pleasing and more durable. What's a home with a shelf full of carefully selected books but no reading chair? We have carefully compiled a list of the ten best reading chairs for epic reading sessions. These leather-upholstered easy chairs will keep your back and neck safe and pain-free.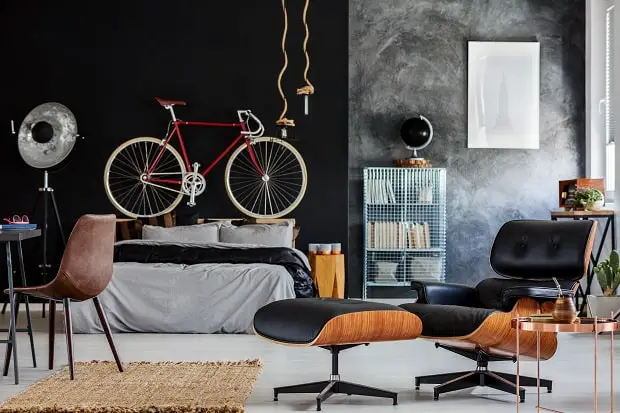 Here Are The 10 Best Leather Reading Chairs Available:
In selecting these relaxation-inducing pieces of furniture, we looked at their design, comfort, adjustability, and durability. If you're in the market for such kind of chair, there is something for you here.
This coffee brown leather vintage-style recliner armchair costs less than $300. It is more affordable than some of its fabric counterparts. It offers comfort and relaxation while reading for hours on end. All you need is to lean back for it to recline while a footrest pops out for you to lay your feet. It is a well-padded statement piece with a diamond-tufted design that will complement your home or office decor. The padded cushion is firm yet soft, while its tall backrest amply supports your spine. Made from durable birch wood, its legs are firm and can withstand pressure. It takes about 20 minutes to set up once you unbox it.
This is the best leather reading chair with a minimalist design on this list. It is the least space-consuming and easiest to move around. It has a retro-chic vibe that makes it a great fit for any living, work, or relaxation space. Clad in breathable faux leather, this chair prevents your back from getting sweaty during hot days. This environmentally friendly piece has a well-cushioned backrest. It has a sturdy wooden structure that can hold up to 300 lbs of weight. While it is not a reclining chair, it has a slightly tilted back, set at just the right angle for relaxing your back and ensuring maximum comfort. Its inbuilt S-shaped spring effectively increases rebound and firmness. It is durable and will not collapse easily.
If you want a luxurious reading chair that soothes your tired muscles, the Nouhaus Classic Massage chair is the best for you. It is the ultimate relaxation chair that reclines and comes with a Bluetooth speaker. This multipurpose chair delivers gratification to your body. It features a unique egg-shaped form, with a 15-degree recline and a 90-degree swivel. You can comfortably read in it for hours and even enjoy a full-body or spot massage while you're at it. It can hold up to 250 lbs of body weight. Its thin head cushion offers ergonomic alignment and if you enjoy listening to music while reading, it has a Bluetooth feature as a bonus. Whether you are using it as a massage chair or a reading chair, it is position-perfect. It also comes with an ottoman. It is easy to assemble, sturdy, cozy, and has great value for your money.
This reading chair is a four-way recliner with an adjustable headrest and a footrest that pops out on demand. Its open-circle base is unique and adds style to its appearance. There is a leather handle to pull when you want to recline or use the footrest. The chair swivels 360 degrees, but it's stable and well-balanced. It won't drift into a swivel when you recline. It is easy to assemble, comfortable, and does not take up too much space. It promises to hold up to 300lbs, and it weighs just 72lbs. Its armrests are comfortable and will support your upper limbs for hours at length. It costs less than $1,000 and delivers value for money.
This vintage accent reading chair is an elegant piece made of rustic microfiber leather. It is one of the best leather reading chairs for bona fide bookworms. It is a Mid-Century style modern chair framed with a combination of metal and solid wood, making it very sturdy and durable. Its armrests provide a nice perch for your elbows while holding up a book or your Kindle. It can function as a reading chair, work chair, or simple relaxation furniture. It can also hold up to 250-300 lbs. Its fabric is easy to clean and its ergonomic structure will relieve any pressure on your neck and back while reading.
Even kids deserve the best leather reading chair you can get, and this piece from Melissa & Doug fits the bill. It is the perfect size and design for toddlers and preschoolers. It is crafted from high-quality materials and is very sturdy. It can hold up to 100 pounds of weight and won't fall apart from constant use. Its design is simple and attractive. Searching for a baby shower, birthday, or housewarming gift idea? Look no further. This reading chair is a perfect choice.
This adjustable swivel recliner with a slanted ottoman affords you the luxury of finding the best and most comfortable position for a pleasurable reading time. It reclines at 45 degrees and swivels a full 360 degrees. It can also be locked in its reclining position. Made from taupe bonded leather with a solid wood walnut finish base, it is sturdy and can hold up to 300. Its armrests are comfortable while the seat is adjustable from 28 1/2″ deep to the maximum of 42″ deep. It comes with steel springs for comfort and dense foam for firmness. It is also very easy to clean. You might find the ottoman a little steep, but other than that, it is an excellent ensemble.
This heavy-duty chair can serve both as an office and reading chair. It is sturdy with a high backrest that cradles your back comfortably while reading. You can increase or decrease its tilt tension to fit your current activity. It also has an adjustable height to fit your needs or preferences. Its back and seat paddings provide optimum lumbar support with an inbuilt innerspring for extra comfort. All are covered in soft, bonded leather, allowing your skin to breathe even during long hours of reading or work. It can hold up to 400lbs comfortably.
This piece is probably one of the best leather reading chairs you can find for under $150. It is an ergonomic and multipurpose office chair with lumbar support, headrest, and armrests. Even when you have to sit for hours, its curved back will provide adequate support for your spine as it encourages ideal back posture. It has soft but firm padding in the right places to provide comfortable seating for hours. It is height adjustable and can be rocked back and forth. It features a simplistic design and would fit nicely with reading or worktables in your office or home.
This is another multipurpose office chair that works great as a reading chair. It comes with a well-stuffed headrest and double-padded seat cushion for maximum comfort while working or reading. It is beautifully upholstered with breathable leather that helps mitigate sweating. Fitted with noiseless rollers, it allows you to glide around with little or no distraction. You can tilt it back and forth and it has a great built-in lumbar support that aligns well with the curvature of your spine and waist. It is also height adjustable and comes with a tilt tension knob. You can assemble this chair in 20 minutes or less, and it's ready to use thereafter. It is ideal for students as well.
Wrap Up
With a wide variety to choose from, finding the perfect reading chair is like finding the most flattering swimsuit for the first day of summer. This list helps streamline your selection process as it lists some of the best leather reading chairs in the market. These chairs were thoughtfully selected. All the while factoring in coziness, support, adjustability, affordability, style, functionality, and users' age groups. I hope this helps! You might be also interested in the Kindle bookholders that will make your reading sessions even cozier.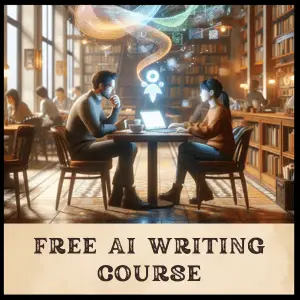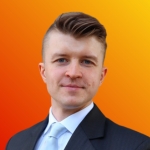 Rafal Reyzer
Hey there, welcome to my blog! I'm a full-time blogger, educator, digital marketer, freelance writer, editor, and content manager with 10+ years of experience. I started RafalReyzer.com to provide you with great tools and strategies you can use to become a proficient writer and achieve freedom through online creativity. My site is a one-stop shop for freelance writers, bloggers, publishers, and content enthusiasts who want to be independent, earn more money, and create beautiful things. Dive into my journey here, and don't miss out on my free 60-minute AI writing online course.