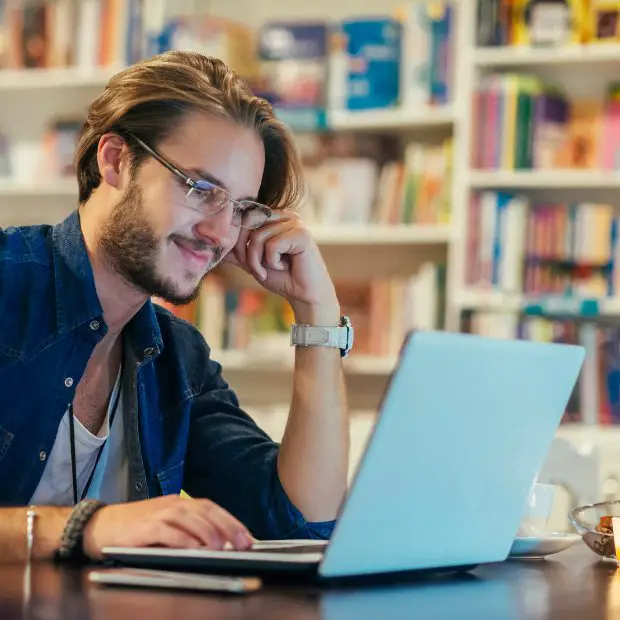 Are you a student looking to start a side hustle to clock some extra cash?
Now it's easier than ever to work and earn while lounging at home or on the university campus. All thanks to social media and the internet! Online freelance jobs for teens and students have become the norm. A decent laptop and strong internet connection are all you need, other than your skills and talent, of course. You can even earn money while traveling the world or attending classes. Let's explore fun online gigs you can pursue while boasting the status of a student, shall we?
What are Some of the Best Online Freelance Jobs for Students?
As a student, you know that earning something extra while in college or high school is always a plus. You can pay your way through dates, parties, or even college tuition! Another great thing is now you don't need to depend on your folks to pay for the little things. Doing something as basic as teaching English online can earn you enough to last a semester. Let's check out other lucrative and easy jobs available online:
1. Freelance Writing
With good grammar and vocabulary, this job can be a breeze! Most companies have blogs, brochures, and landing pages. They constantly need skilled writers to produce these write-ups. Thousands of companies, organizations, and even individuals post writing jobs on freelance sites like Fiverr or Freelancer. You can start your freelancing journey by registering on these sites or even writing a few guest blog posts for bloggers just to build your portfolio. Many freelance writers today earn around $60,000 per year. So put your excellent writing skills to use today. You can check my big list of freelance writing job boards to get started!
2. Social Media Marketing
Are you a social media maestro? This is the perfect way to convert all that time spent on Instagram, TikTok, or Facebook into cash! Many businesses must keep themselves relevant on social media. But most don't have a clue how. So, they hire social media marketers to get the job done. All you need to know is how to use every social media platform and rudimentary knowledge of marketing. You can post your services on Upwork or Fiverr for 25 dollars an hour, and you're in the game. Start marketing for companies and see that cash flow in. It is one of the most interesting online freelance jobs for students out there!
3. Website Design and Development
Nowadays, most, if not all, businesses promote their products online and they need a website to do that. With new businesses sprouting every day, the demand for websites has shot up! With some basic knowledge of WordPress, you can rake in that extra business. You can register on freelancer sites and start bidding for projects. A poll by SurveyMonkey found that an average freelancer earns around 30-35 dollars per hour. Statistics show that most web designers charge $3200 for a website that would take around 50 hours to complete. That easily translates to earning $64 an hour. That is more than you can earn in a typical part-time job.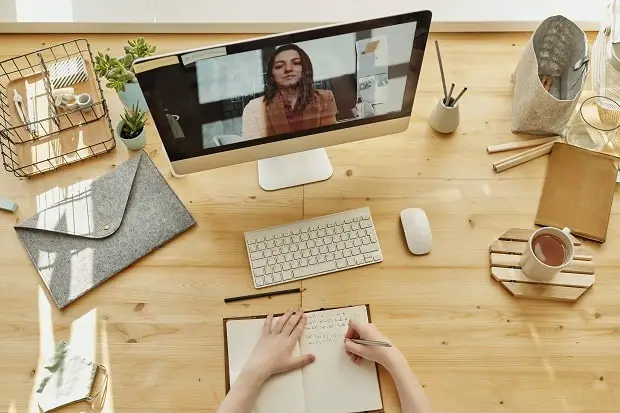 4. Online Tutoring
Are you ace your classes and doing well in college? There may be other students you can help to score well too and make extra bucks while you're at it! You can tutor your classmates, friends, or even students living across the planet for a reasonable fee. You can even expand your teaching base by tutoring children at the elementary or high school level. There are also many opportunities to become an online English tutor. You need to read, write, and speak English fluently for this. Chegg is a good platform to explore getting employment in this niche.
5. Graphic Designing
This is one of the more creative online freelance jobs for students. If you like designing, this is the field for you! You can design anything from brochures to logos for companies. You will need to study some core graphic design principles to get started. Being adept in software like Adobe Illustrator or Photoshop is a plus. Companies today even hire graphic designers to design their blog posts and marketing themes. Most freelance graphic designers earn around 30 dollars per hour, according to Payscale's survey. You can start by building your portfolio with freelance jobs. Sites like Upwork and Freelancer can get you gigs to start with.
6. Video Editing
With the rise of platforms like YouTube, the demand for this skill has grown exponentially. With thousands of videos being churned out every day, there is money to be made with your self-taught video-editing skills. You can bid for projects on sites like Fiverr, for starters. As a freelance video editor, you can charge from 20 to 75 dollars per hour. The range varies according to experience. You can learn the basics of video editing and Adobe Premiere from online courses. You can start building your portfolio with freelance projects or by making your films.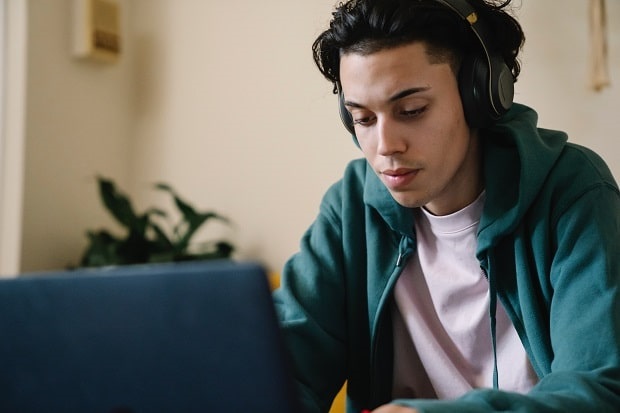 7. Audio Transcription
While transcription software is fine, it isn't perfect. A human can do the job much better! The demand for people converting audio to text has increased recently. It is one of the easiest freelancing gigs around, and the best thing is you don't need any special skills or knowledge for it. Rev is a popular audio transcription company that pays beginners 0.36 dollars per minute of audio. Experienced ones earn double that money. You can start by applying to Rev or Transcription Outsourcing. After passing a quick assessment, you will be eligible for work.
8. Virtual Assistant
There are plenty of people who are swamped and in need of an assistant. Since real-life assistants are expensive, virtual ones come into play. The job usually involves secretarial chores, such as booking appointments, answering emails, and taking customer calls. Having basic computer and communication skills is a must. You will help accomplish digital tasks that busy people don't have the time or the bandwidth for. You can earn up to 10k dollars a month as a virtual assistant. For a start, you can offer freelance services on sites like Freelancer and Upwork. You can also apply to Virtual Assistant agencies like Zirtual.
9. Blogging
Blogging is a great source of passive income. All you need to do is write and post regular SEO-driven articles on it. Once traffic starts flowing in, you can attract advertisements to your blog. You can monetize these ads using Google AdSense. When your readers click on these ads, you get paid. It requires you to learn SEO and Google AdSense beforehand, as your earnings depend on the volume of your blog's traffic. Writing for more niche audiences usually has more chances of success. Given some time and hard work, anything is possible. I heard of some bloggers who just started at the height of the pandemic and are now making good money.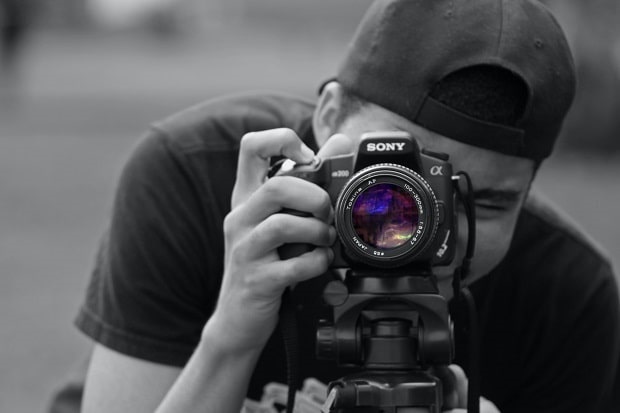 10. Photography or Videography
Photos and videos are the hottest forms of content right now! Since the start of Instagram and Pinterest, the world has communicated more through pictures. There is a high demand for these skills right now. You can convert your hobby into a profitable hustle. You can get on track by taking an online photography or videography course. You can even hone your talent by clicking away on the shutter of a decent camera or your smartphone. You can take it a step further by learning how to edit and enhance images and footage using Adobe Photoshop and other photo and video editors. Build your portfolio online and display and sell your photos and videos. Another great idea is to freelance for family functions or friend's events and expand from there. You can charge around 25 dollars an hour on average as a photographer.
Final Thoughts
With the advent of technology and the internet comes a gamut of opportunities for online freelance jobs for students out there! Based on your interests and skills, you have various options on where and how to make money. Some jobs only require minimal skills, while others need a bit of training. We hope our article will help you get a clearer idea of the online freelance scene. So, find your favorite freelancing gig and start raking in that extra moolah today!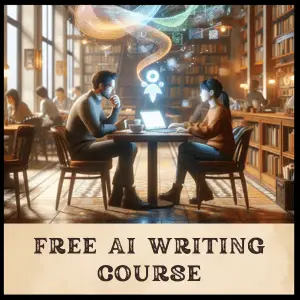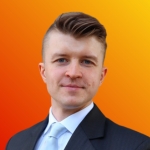 Rafal Reyzer
Hey there, welcome to my blog! I'm a full-time blogger, educator, digital marketer, freelance writer, editor, and content manager with 10+ years of experience. I started RafalReyzer.com to provide you with great tools and strategies you can use to become a proficient writer and achieve freedom through online creativity. My site is a one-stop shop for freelance writers, bloggers, publishers, and content enthusiasts who want to be independent, earn more money, and create beautiful things. Dive into my journey here, and don't miss out on my free 60-minute AI writing online course.