There are dozens of ways, and tactics to promote your blog content on the web.
But not all of them work great, especially at the start when you haven't (yet) got millions of followers and can't expect many people to share your content with the world. It completely makes sense to delve into some tricks to win larger audiences for your excellent but not yet-so-popular content. In this article, you'll learn how to write and promote your content, even if you don't have a lot of time to spare.
7 Writing-Related Areas to Explore to Promote Your Blog
Before I share the first tactic and channel, I want to tell you that this list is not some set of strict rules to follow. It's rather a collection of friendly pieces of advice that can help you reach your number-bound goals more effectively. Not everything on this list is easy-peasy, so prepare to sweat at your promotion.
1. Get Into Email Marketing
There is a lot of skepticism around email marketing, but time has proven that it works and, what is important, doesn't require much capital. Email remains the major way to communicate for business for people of all spheres, so this type of promotion is likely to draw new traffic. Great email marketing services I've been using include ActiveCampaign, ConvertKit, OptinMonster, and MailChimp. I've found that this channel has an e-commerce conversion rate of around 4% which is significantly better than what I get from organic or social.
2. Get Started with Social Media Marketing
If you always remain present and feed the audience with relevant and fresh content regularly, this will let you win so much trust in the marketplace. Posts on social media give you a large variety of ways to promote your business or a brand – from adding hashtags to tagging other sources you want to be associated with. The best social promo platforms for bloggers, include Facebook, Instagram, TikTok, LinkedIn, and Pinterest. Pick one and master it.
3. Use Guest Posting and Reciprocal Sharing Services
Out of the large number of services existing to help companies get in the limelight, guest posting tools can give you the biggest bang for your SEO buck. For example, they write content for SEO and manage every stage of your SEO article writing, including the creation, editing, and placing of articles on websites. Such tools are in a way all-in-one instruments that not only boost content development and distribution but make sure your posts get to the right readers. Reciprocal sharing assistants, in their turn, are a powerful method of getting more shares while making public posts for others. Using a tool for cold outreach (like Hunter.io or Mailtrack) is an excellent idea if you want to run a profitable guest posting campaign.
4. Consider Content Leveraging and Curation
Tools for curation allow you to deal with content in a more organized way, sorting it by collections and topics, which are a part of the greater goal – capturing new visitors with exceptional content. Here belongs to the repurposing of content too: what you do is change the format of your posts to make them more accessible to other people. This might include cover videos, infographics, listening materials, and other more creative formats. These days, you can even use AI to create voiceovers from your previous blog posts and turn them into videos. The possibilities are limitless.
5. Content Planning
To be successful, you need to define your niche and the type of content you want to generate. This might be text content such as How-to, What-, and Why- blog posts, lists, and so on. After you pick your major sphere of influence, single out Google queries and keywords to make your content SEO-friendly. These important phrases will become the skeleton of your posts and represent your blog. You might hire professionals to write SEO content for your page, yet it is much more exciting to craft content yourself, isn't it? To learn how to write content for SEO correctly, read thesmallbusinessblog.net. Do not forget to find out how your target audience wants the info to be presented – in a serious or more casual and fun tone.
6. Content Optimization for SEO
When creating posts and dealing with SEO copywriting, you will need to use keywords to build titles, descriptions, and headlines, and use key phrases in the text. This is known as 'on-page SEO'. The key factor is writing keywords in these structural elements organically. Go to the blog article to learn more about the SEO structuring of your content. To get promoted see the long-lasting results and let your impact remain, consider launching an SEO campaign that will help you change the whole blog for the better. For example, you could later switch to a more convenient online platform, pick better content optimization strategies, become more recognizable in the local area, and be able to track your success all the time. A working SEO campaign, however, doesn't appear automatically. To build it up, you need quite a lot of experience, knowledge, and a strategic mindset. To learn about effective campaign creation, check here for more.
7. Try Relationship Marketing
The essence is getting related to the public personality with a wider circle of influence. It doesn't mean collaboration with other bloggers or requests to advertise your page. There are other, more subtle ways to get their audience interested in your content too: mentioning this person's project or product that you appreciate, referring to their accomplishments, etc.
Conclusion
The area of SEO content creation and promotion is full of nuances to keep in mind. But everything is possible if you make use of the right and modern tools and expand the influence of your blog in multiple directions. One thing that you should get into is hiring other freelancers to take care of your blog and help you promote it through a variety of channels. You only have so many hours in a day, so the next step is to build a team and start expanding your efforts. Next up, you may want to explore why hiring virtual legal assistants is a good idea.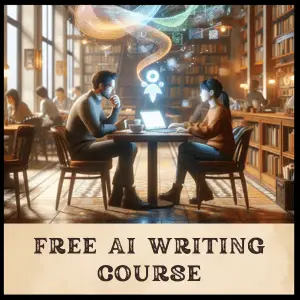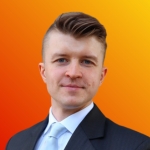 Rafal Reyzer
Hey there, welcome to my blog! I'm a full-time blogger, educator, digital marketer, freelance writer, editor, and content manager with 10+ years of experience. I started RafalReyzer.com to provide you with great tools and strategies you can use to become a proficient writer and achieve freedom through online creativity. My site is a one-stop shop for freelance writers, bloggers, publishers, and content enthusiasts who want to be independent, earn more money, and create beautiful things. Dive into my journey here, and don't miss out on my free 60-minute AI writing online course.