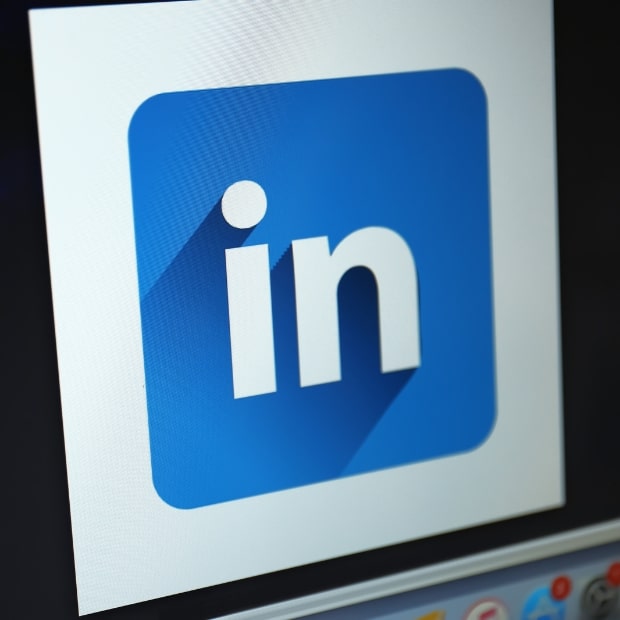 LinkedIn may not be the first thing that comes to mind when you think of a social network.
It's also probably not the first place you'd look to find work.
But this business-centric network definitely brings a lot to the table for job seekers across the globe, especially to freelancers looking for lucrative writing clients.
Let's jump right in and discuss the best ways to tackle this business social network and find writing clients on LinkedIn.
How to find freelance writing clients on LinkedIn:
1. Niche Down
First things first – this is a universal rule. It doesn't matter where you look for work, you'll always have a better chance of scoring clients if you present your portfolio with a clearly defined niche.
That's especially true on LinkedIn. Think of it this way:
For example, you may present yourself as a "content writer for B2B and B2C". But this won't narrow down your list of potential clients – pretty much every business is B2B or B2C.
Instead, you can write something like "content writer for B2B FinTech" When you define your work with a narrowed-down niche, you make it easier for businesses in that field to find you.
The representatives are more likely to believe you're the exact specialist they've been looking for.
Of course, many writers (and especially beginners or teen writers) have issues choosing the niche they want to devote their time to. You can pick one of the most profitable niches out there, or listen to your heart and go for something that you're passionate about – it doesn't matter.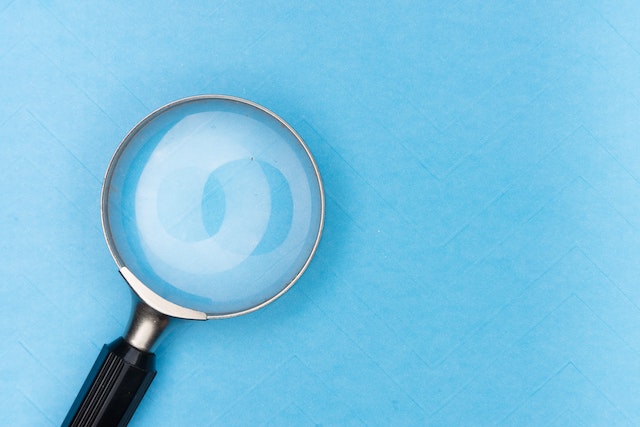 2. Boost Your LinkedIn Profile
No matter how good you actually are, you can't attract the right clients with an incomplete profile.
Here's some food for thought – you wouldn't want to apply to a job ad that contains no information about the company, the project scope, type of work, or the pay.
So, fill out your profile and present yourself in the best light to your prospective employers!
Here are some tips to consider when polishing your LinkedIn profile:
Write your skills, and use synonyms as well. Specific skills are one of the metrics that LinkedIn uses to create search results.
You get bonus points if you get your friends, acquaintances, and past employers to endorse some of your skills.
You can also leave and ask for recommendations from your LinkedIn contacts by clicking the "More…" button on the top of their profile.
Don't forget to fill out your education – even if you didn't take writing-related courses, an HR rep may find you more likable simply because you attended the same high school!
Use a professional-looking photo of yourself. Avoid photos from the beach and selfies – or if you can't get anyone to take a nice photo of you, use a timer on your camera or a selfie stick to make the pic look more professional. Remember to smile and look approachable, and crop your photo so it focuses on your head and shoulders.
Create a great headline, and make sure it states your main skill set clearly, but try to make it fun. Simply writing "content writer" or "copywriter" may work, but it's bland and uninteresting. Instead, try something like "Accomplished FinTech Content Writer".
Share some of your published work and writing samples.
3. Use Keywords and Synonyms On Your Profile
Think about how people search for professionals on LinkedIn: they use keywords.
If a company is looking for a person to create blog posts for their website, they may type in any of the keywords like "content writer", "blog writer", "blog post writer", "blogger", or "blogging".
Chances are, they'll only look for one or two of these keywords – so make sure you show up in the results! If you're looking for local work, remember to mention the nearest major city.
For more tips on becoming a freelance blogger, check out my previous article.

4. Update Your Portfolio
It doesn't matter where or how you look for writing gigs – your writing samples are the most important part that any employer will want to see. Applying for any output-based jobs like a graphic artist, a photographer, and in your case, a freelance writer, having a polished, updated, and well-built portfolio is a must.
There are a couple of ways to show off your writing skills on LinkedIn, including publishing on the network itself, sharing links to your published work, or putting links in the "Publications" section of your profile.
5. Write Articles on LinkedIn
LinkedIn has a way to help your talent for writing stand out and speak for itself even if you don't have any published samples live on clients' websites.
One way to showcase your skills is by writing and publishing original articles on LinkedIn. If you want to share something you wrote for a client, make sure they agree first!
Simply create some industry-specific articles, go to the LinkedIn home page, and find the "Write Article" button right under the new post field.
I recommend adding a CTA (call to action) at the bottom of each article you write – something simple that lets the reader know they can hire you to write content just like that for their business.
If you publish high-quality content fairly regularly (for example, once a week) and grow your network, your writing will gain traction at a faster pace, which will make you stand out among the many professional freelance writers on LinkedIn.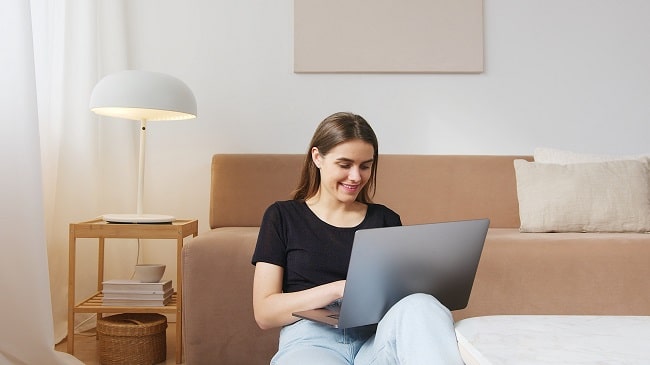 6. Join Niche Groups
One of the most popular features of LinkedIn is groups.
They let people from various professions and fields get together and discuss everything and anything.
You may not come across many job offers in groups, but you will get a great opportunity to socialize, grow your network, learn, and stand out in your niche.
The more you take part in discussions and share your knowledge, experience, and opinions, the more you'll get noticed by others in the group – making you the first person they think of when they need a specialist in a related field.
7. Figure Out Who Your Ideal Clients Are
Before you can actually start your job hunt, you should figure out who your ideal clients are. This will make it easier to find the businesses that are looking for writers just like you.
Find an answer to these questions to find your answers:
What kinds of businesses need the particular skills or experience you can offer?
What particular fields within your niche do you want to tackle?
Now, remember all the talk about using different keywords and synonyms to maximize your presence in search results?
It works both ways – brainstorm which keywords these companies might use on their LinkedIn profile descriptions and headlines.

8. Follow Your Prospective Clients
Once you find some businesses that you might want to write for, click on the "Follow" button.
Anything they post will show up in your feed on the LinkedIn homepage. Your next step should be engaging with them through these posts – whether by liking, commenting, or sharing their stuff.
Your chances of getting noticed will grow with some persistence and meaningful engagement!
9. Explore LinkedIn Job Boards
This social network even has its own job board where businesses post ads. In fact, the way it works is like most job boards out there.
You can refine your search results through a variety of criteria, from the keywords you use to search to further filter the results by location, experience level, job type, and more.
The thing that sets the LinkedIn job board apart from other websites is that you always check out the company's profile on the network.
This can help you distinguish legit job offers from the shammy ones, and it also lets you get in touch with marketing directors and editors directly.
10. Comment, Comment, Comment
One of the most effective ways to get noticed by anybody on LinkedIn is to present yourself as a professional writer and a specialist in your niche.
You can do this if you leave meaningful comments on posts made by other writers, businesses in your field, or editors, marketing directors, and HR reps working for companies you want to attract.
It doesn't matter whether you comment to show your opinion, leave feedback, give advice, offer professional help, or simply give your congratulations and connect to other humans out there – you can boost your visibility and become more memorable by commenting.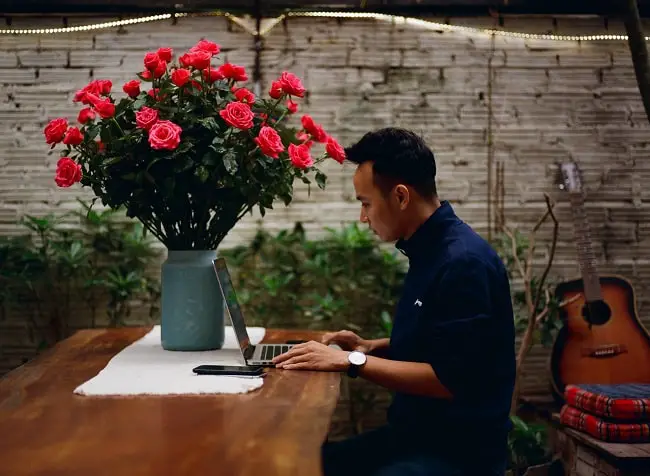 11. Personalize Your Connection Requests
It's easy to just send a connection request by clicking the button, but chances are that the other person forgets all about you within the hour.
That's not the case with connection requests that come with a short but sweet, personalized message – and that's not hard to do at all.
All you need to do is click the "Connect" button on their profile, and then choose to "Add a note". In the message, you can write just about anything.
Here are some ideas: You may introduce yourself, tell them why you find their profile interesting, make a comment about their recent post, say you appreciate their company's business or anything else that comes to your mind, but remember to keep it professional!
12. See "Who viewed your profile"
LinkedIn has a rather unique feature I didn't come across on any other social network – it lets you see who viewed your profile, even if you don't pay for their premium service.
Simply open your profile, scroll down to see your dashboard, and you'll be able to click on the "Who viewed your profile" section.
You may only see a limited amount of information there, but chances are that some of them will seem like people looking for the services you offer.
If they seem like a prospective client you want to get in touch with, simply send them a short message.
You may say something along these lines: "Hi! I noticed you looked at my profile. Were you looking for writing services in the FinTech niche? Get in touch if there's anything I can do to help!"
Rafal Reyzer
Hey there, welcome to my blog! I'm a full-time blogger, educator, digital marketer, freelance writer, editor and content manager with 10+ years of experience. I started RafalReyzer.com to provide you with great tools and strategies you can use to achieve freedom from 9 to 5 through online creativity. My site is a one-stop-shop for freelance writers, bloggers, publishers, content enthusiasts who want to be independent, earn more money and create beautiful things. Feel free to
learn more about me here.