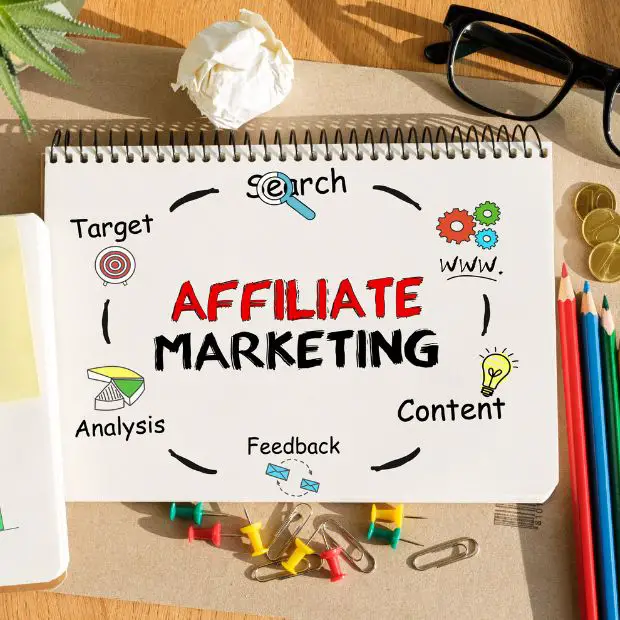 Affiliate programs, mostly neglected by bloggers just a few years ago, are becoming more and more popular.
Very often, you don't even need to run your own business to work with an affiliate network that manages these programs on behalf of advertisers. It is enough to have a certain number of readers and a list of interesting and valuable topics to discuss, to which affiliate links can be attached. Thanks to affiliation, you can earn money on a blog or website when you feel like it, and not when a brand that wants to cooperate makes contact. And even if you already work with brands, affiliation can be an addition to such cooperation. What is affiliate marketing and how to write content for it? Let's check it out.
What is Affiliate Marketing?
Affiliation is a monetization model in which a publisher (e.g. a blogger) places merchants' advertising materials on their website and receives remuneration for a specific action. It could be a sale in the advertiser's online store. It could fill out a form or just visit the website.
You have two options:
You can first browse the currently available affiliate programs in the chosen network, and then come up with a post topic (compatible with your blog) so that you can add a link.
You can write a text or refresh an already published, popular older post with updated content, then find an affiliate program and link it.
Before you act, remember a very important thing – the key to success is not a direct and not very subtle promotion, duplicated in every place of the post. This will give you the effect almost the same as if you covered the page with banners – and users defend themselves against such a strong message with AdBlock. Make sure that the affiliate links concern the same topic as the entry. Create value with your content and let your audience read topics they find interesting and useful.
What content to put on affiliate marketing websites?
1. Reviews
Kick things off with one of the all-time favorites: a product review – the unsung hero of blog posts with sky-high conversion potential. Picture this: a visitor lands on your review for a movie or a tantalizing new book. Why? Because they've got that item in their crosshairs but are sitting on the fence about snagging it. That's where you come in. A handy link or widget directing them to various stores selling that very item? Ka-ching! Your affiliate cash register just rang. It's all about context. A reader soaking in your review is probably just a hop, skip, and a Google search away from buying. So, why let them bounce? Guide them straight to the store. But here's the catch: consistency is key. If your blog's bread and butter is dishing out delectable recipes, then suddenly plunging into the deep blue with scuba gear reviews or walking into men's fashion might just have your readers scratching their heads. Dabble, yes, but don't derail. Stay in your lane, but feel free to explore its many alleys and byways. And authenticity? Non-negotiable. A stellar review is candid, highlighting the highs and not shying away from the lows. To keep your finger on the pulse, harness the might of Google Analytics. It's your crystal ball, revealing what's hot and what's not on your blog. Dive deep into its insights to finesse your future reviews. After all, data-driven decisions are where the magic happens.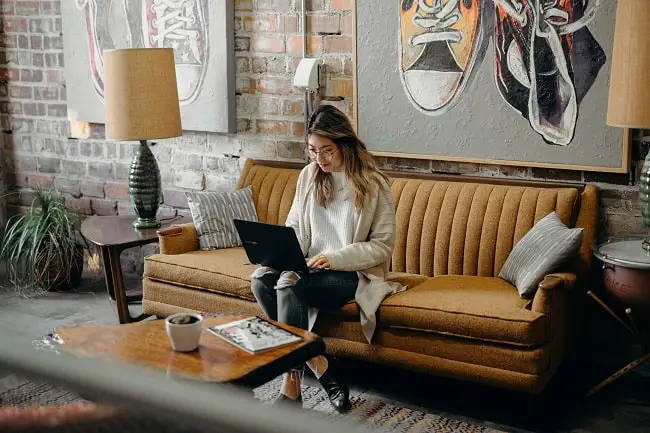 2. Entries for beginners and "how-to" articles
Do you run a specialized blog where you share your expertise, think about posts or series "for beginners". These articles are best when they are truly useful. Help someone solve a problem or introduce someone to a specific topic and you just got yourself a reader. People want useful information, and they'll reward you by promoting it to others when you provide it. These are also some of the easiest articles to write. Just remember, the aim is to share some expertise or to demonstrate in an easy-to-follow fashion how to succeed.
3. Seasonal Lists
You can create seasonal entries at any time of the year and for any blog. Winter is coming, and the first frosts are already outside the window? Write about how to protect your phone and laptop from the cold and dead pixels – don't forget to include links to phone cases and bags. If you write about fashion – in summer, post an entry about the most important accessories for the beach or new trends in the swimwear section. There are many possibilities, and you will find inspiration from premium publishers – that is, in the most popular thematic websites and print magazines. Their editorial offices are specialized in creating content that will earn money! However, remember that your elaboration list should remain original and have "your style".
4. Personal Recommendations
Have you already gathered many readers and have been blogging for months/years? If you have a large base of returning fans who engage in comments and social media, I'm sure they would love to get to know you even better! Therefore, it is worth publishing "personal" entries from time to time. This is a great idea for culture blogs – you can, for example, describe "How did my adventure with books begin?" and provide affiliate links to purchase your beloved childhood books in one of the online bookstores.
5. Checklist guides/essentials
We all miss something from time to time, which is very useful and everyone uses it, and we didn't know it before. And that's why lists of useful things are made. So you can put a list of tools or items that will be useful for your readers on the road, in everyday work, or as a hobby. Do you know any interesting tools and items that are needed in the work of a freelancer? Maybe a portion of necessary industry reading? Or for an athlete, are clothing, and gadgets – necessary for a given discipline? Such a list with descriptions, screenshots, and an overview of everything can be a powerful source of traffic to your blog.
6. FAQ or Q&A
If your readers often write to you with questions, ask for advice, what products/equipment you use, collect these questions, and post the answers. Remember the substantive justification and reliable indication of both the advantages and disadvantages of the solutions you propose. You can also attach the link by answering a question in the comment that was asked in this way – but by creating a separate article on this topic, you gain more in terms of content, SEO, etc. Such text may consist of frequently asked questions (FAQ) or simply collected ad hoc user questions and answers (Q&A).
7. Entries about your job
Earlier I wrote about the fact that it is worth placing personal rankings – of your favorite books, and movies. Another interesting option is photos of the workplace/entertainment. If you run a blog about games and new technologies – take a picture of your workplace (computer, additional gadgets) and describe the equipment you use. Maybe you like your keyboard a lot and are you satisfied with it? Write a few sentences about your everyday experience and don't forget to add your affiliate link where the reader will buy it online. Or maybe you have your favorite headphones that you never part with when watching movies or listening to music? Do the same!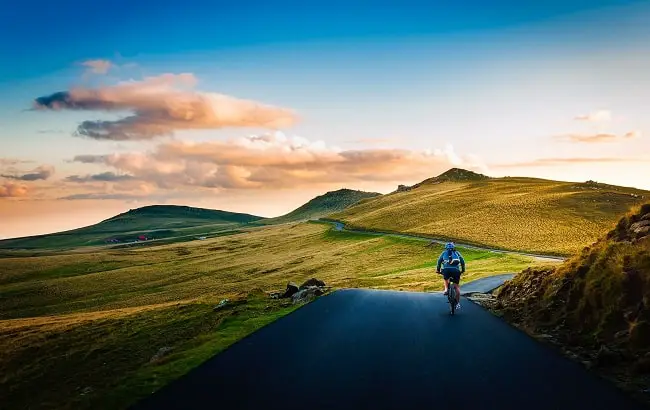 8. Event or travel report
Readers rarely associate travel and participation in hobby events with advertising. There are many opportunities to earn on such entries: interesting trips, sports equipment – you can add links under your photos: were you on a bike trip? Take a photo of your bike and add a link to this model in the description under the photo. Don't forget to write a few sentences about how you feel after a long ride. This is valuable information and can help a person decide to buy a similar bike. You must keep testing where the links work best – under photos, or maybe in the text itself. It all depends on the specifics of what you write about and what your website looks like.
9. Wish list
Wish lists are present in most of the best shopping stores for a reason – if the user does not make a purchase now and likes it – he can put it on his shopping list and come back to it later. It is also an ideal material for an entry that will also earn money. Think about what the list should be about and what opportunities you have for affiliate programs that will suit both it and the topic of your blog.
There can be many ideas for a wish list:
A list of dream gifts for Valentine's Day (explain: why these products? These brands?),
A list of courses you'd like to take (why these providers? How do you imagine them?),
A list of books that you would like to read shortly (why these authors?)
It all depends on what you usually write about. Not every product must have an affiliate link, what matters is quality, not quantity. A visitor to your website won't buy something they don't like even if you write about it 10 times and add tons of links and banners; so my advice would be, be honest.
10. Gift Suggestions
It's amazing how technology radically changes the culture of gift-giving in the 21st Century. Every single day, multitudes of people check the Internet for gift ideas for somebody they care for. It may be for a birthday, christening, graduation, Christmas, or any other occasion. The point is, that you will never run out of things to write in this category. It's a treasure trove of ideas! Not only you can create articles for certain occasions like Valentine's Day, Mother's Day, Father's Day, etc., but you can also write gift suggestions for certain types of people such as bookworms, artists, travelers, sports enthusiasts, techies, adventurers, thinkers, music lovers, hobbyists, poets, and so on. You can also make gift suggestions for specific age groups such as infants, toddlers, kids, teenagers, young adults, middle age, and the elderly. Do I hear the idea of gears in your head turning?
What products you should promote?
If you intend to use affiliation, remember to promote only valuable products that you use daily and that meet your expectations. Your readers will appreciate it and you will remain trustworthy.
Affiliation should be a win-win-win process, namely:
Your readers win because they bought a great product,
You win because you get a commission for your referral,
The seller wins because thanks to you a product was sold.
Take that into consideration before recommending a product! I'd recommend asking yourself whether it's worth it to your family or friends in a scenario where no money is involved. Next up, you may want to explore a guide on how to write like a journalist.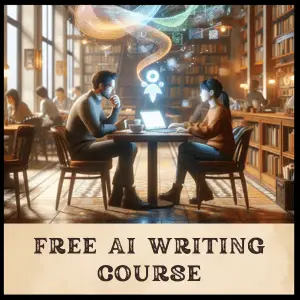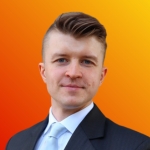 Rafal Reyzer
Hey there, welcome to my blog! I'm a full-time blogger, educator, digital marketer, freelance writer, editor, and content manager with 10+ years of experience. I started RafalReyzer.com to provide you with great tools and strategies you can use to become a proficient writer and achieve freedom through online creativity. My site is a one-stop shop for freelance writers, bloggers, publishers, and content enthusiasts who want to be independent, earn more money, and create beautiful things. Dive into my journey here, and don't miss out on my free 60-minute AI writing online course.