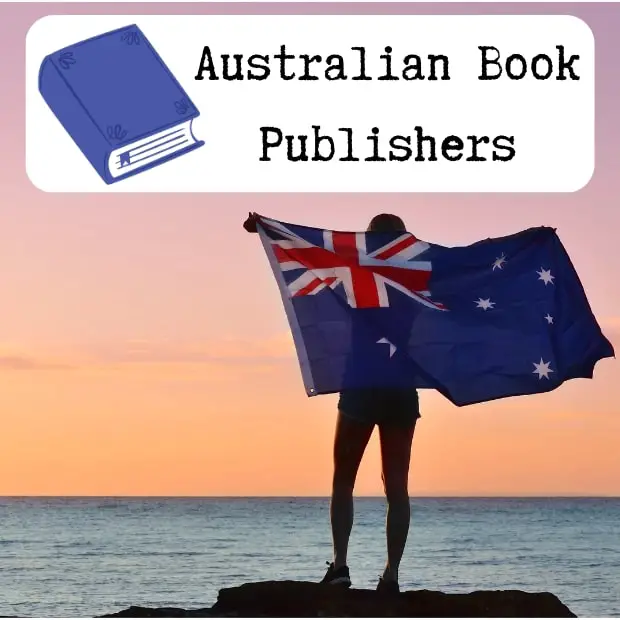 Do you have a book manuscript and want to get it published in Australia? You're in the right place.
Finding the right publisher is not an easy task. It depends on your luck and the number of publishing houses that will receive your submission. The more publishers you contact, the higher the probability that your work is finally going to get accepted and that your book will appear on the bookshelves.
To make things easier for you, I prepared a list of the top book publishers in Australia who will be happy to review your unsolicited manuscript. These companies are well-established, and they manage the whole publishing process.
It's so much easier to turn your manuscript into a successful book if you have help with editing, cover design, typography, distribution, and marketing. The publishers below accept books in all kinds of genres – fantasy, illustrations, children's books, non-fiction, poetry – you name it.
I included their contact info and company descriptions so you can choose the ones that are a good fit. You don't even need a literary agent or experience in the publishing industry to submit an unsolicitated manuscript.
Important note: Some publishers only accept submissions only during specific periods of the year. But below you will find links to the submission pages of each company. You check them first to see if they are currently open to receiving work from new writers.
Top 30 Australian Book Publishers:

Ventura Press is one of the leading independent book publishers in Sydney. They deal with both literary fiction and non-fiction, and their mission is to help Australian authors achieve international recognition.
They are looking for manuscripts and book proposals in contemporary fiction, memoir, history, ethics, family, health, parenting, and self-help.
An important thing to note is that they only accept submissions from authors from Australia and New Zealand. They also won't accept any manuscripts in the children's fiction, non-fiction, or young adult fiction genres.
Contact:
Phone: (02) 8060 9191
Address: 2 Macdonald St., Paddington, NSW 2021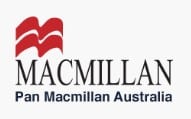 Macmillan is a big international publishing company that also has a branch in Australia. They deal with a wide range of titles and they hype local authors in the following genres:
Commercial and literary fiction
Children's and young adult (YA) fiction
Autobiography and biography
True crime
Military history
Biographies
Sport
Cooking
Lifestyle
They only accept submissions on the first Monday of every month between 10 a.m. and 4 p.m. Remember to submit your manuscript only during this specific time. Otherwise, it will not be reviewed and it won't return to your address.
Contact:
Phone: +61-2-9285-9100
Address: Level 25, 1 Market Street, Sydney, NSW 2000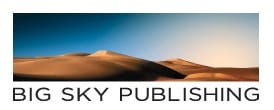 Big Sky Publishing is a native Australian publishing house. They specialize in non-fiction titles, including history, true stories, true crime, biography, memoirs, and inspirational titles.
They also have an array of books across the adult nonfiction and children's genres. Currently, they accept unsolicited manuscripts only in the non-fiction category.
They receive a large number of submissions, so you might wait for 4 to 6 months before they can process your proposal. If it's not accepted, usually you won't receive any explanation or feedback.
Contact:
Phone: 1300 364 611
Address: Big Sky Publishing, PO Box 303, Newport NSW 2106

Harlequin Australia is based in Sydney and has been publishing fiction and non-fiction titles for over 40 years.
Now they are a division of Harper Collins and they publish titles under a few recognizable imprints: MIRA, HQ Fiction, HQ Non-Fiction, HQ Young Adult, Mills & Boon, Escape Publishing.
They mostly accept submissions somehow related to Down Under in the genres of fiction, memoir, and non-fiction. Make sure you send your manuscript to the correct imprint as they deal with different categories of books. Note that your work must be completed and at least 80,000 words long (12 PT times New Roman).
Contact:
Phone: 02 9952 5000
Address: Level 13, 201 Elizabeth Street, (PO Box A565, NSW, 1235), Sydney, NSW 2000, Australia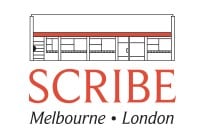 Scribe publications is a publishing house with offices in Melbourne and London. The organization is fully independent and has been operating for over 40 years.
They publish over 65 non-fiction and fiction titles annually in Australia and have a team of almost 30 people.
Check their submissions page carefully because they only accept unsolicited manuscripts during two 3-month periods each year:
1 January through to 31 March.
1 July through to 30 September.
If you submit outside of these dates, your work will be neither read nor responded to.
Contact:
Phone: +61 3 9388 8780
Address: 18–20 Edward Street, Brunswick 3056, Victoria, Australia
UWA Publishing is a part of the University of Western Australia. They deal with books of fiction, non-fiction poetry, art, natural history, as well as scholastic titles.
The company publishes on average 30 books annually and has over 800 books on its blacklist.
They are selective with accepting new authors, and they prefer if you have good scholarly credentials to back you up. Your work should be original and plagiarism-free, a criterion, of course, that is imposed by all publishing companies.
They are open to unsolicited submissions only periodically. If they are closed contact them directly to get more info.
Contact:
Phone: (+ 61 8) 6488 3670
Address: The University of Western Australia, 35 Stirling Highway, Crawley, Western Australia, 6009

Penguin Books can be found in almost any bookstore in the world. They are known for the editions of classic titles, but they also actively look for new voices that will inspire their readers.
As you can expect, they only publish the highest quality work, which is included among the winners of the Australian Book Industry Awards. So make sure your prose is top-notch before sending your manuscript.
They have two divisions: adult publishing and children's publishing. They only accept submissions via email in the first week of every month.
Note: They won't accept any plays, individual short stories, science fiction, poetry, or educational textbooks.
Contact:
Phone: +61 3 8537 4599
Address: 707 Collins Street, Melbourne, VIC 3008 Australia, PO BOX 23360, Melbourne, VIC 3008

Ginninderra is an independent Australian publisher based in Port Adelaide. The company started in 1996 the Canberra's Belconnen area.
In 2008 it moved to Port Adelaide and now its mission is to give voice to emerging authors, as well as writers dealing with unfashionable genres and non-mainstream subjects.
They are a small company, but if you have something unconventional and high-quality, they may as well get you published. They only accept manuscripts from Australian authors and they deal with nonfiction, fiction, poetry, pocketbooks, pocket polemics, pocket places, and pocket people's books.
The manuscripts should be submitted only in hard copy form. You can expect to wait up to eight weeks before you receive any feedback.
Contact:
Phone: not provided
Address: Ginninderra Press, PO Box 3461 Port Adelaide 5015

Hardie Grant is a small Aussie and New Zealand publisher dealing in young adult fiction, travel books, as well as foreign language titles.
If you have a picture book or a title in the junior fiction genre, you can check their submissions page for the guidelines. They are also taking folio submissions from illustrators and designers who want to get their illustrated boost published.
So if you plan to publish a graphic novel set in a fantastical world or a children's picture book, this is the company you should get in touch with.
Contact:
Phone: +61 (0)3 8520 6444
Address: Ground Floor, Building 1, 658 Church St, Richmond, VIC, 3121
Bareknuckle Books is an independent publisher based in Brisbane. They publish anything in fiction, non-fiction and poetry and also organize a lot of literary events and press releases.
They are a tiny company and currently publish only around 5 new titles a year. This could be interpreted as bad news because your chances of getting accepted automatically go down. But if you're lucky enough to get accepted, you will deal with a small and experienced team that will give you all its editorial attention. Your manuscript will have to be 80,000 to 100,000 words to get reviewed.
Contact:
Phone: not provided
Address: 1/133A Gray St, South Brisbane, South Brisbane, Queensland 4101

It all started in 1991 for Papyrus Publishing. Its mission is to work only with the best Australian authors and give them the recognition they deserve.
They publish titles relevant to the cultural diversity of the Australian people appealing to a wide readership. They accept unsolicited book-length manuscripts of fiction, nonfiction, and poetry, but only during the first three months of the year.
Three times a year (for the journal, the Australian Multicultural Book Review) they also accept:
Short stories
Articles
Essays
Poems and Artwork
Contact:
Phone: (61) 3 5342 2263
Address: C/- Post Office, Smythesdale, Vic, 3351, Australia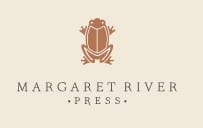 This is another Aussie independent publisher with a small team based in the western part of the continent.
They are a tight group that doesn't publish books only in pursuit of profit, but to bring new authors and curious books to their loyal readers. They support authors with promotion, feature them in an annual short story anthology, and, of course, publish their work.
All submissions must be sent electronically in a Word document. They only want you to send three or four chapters of your work that don't exceed 10,000 words in total.
Contact:
Phone: +61 8 9757 6009
Address: PO Box 47, Witchcliffe WA 6286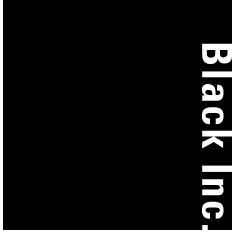 Black Inc. was founded in 2000. They are based in Melbourne and publish quality non-fiction, fiction, and poetry titles.
They are not completely independent as they are a part of the Schwartz Media Group. But they have enough leeway to look at submissions from promising new writers.
They also provide editing, packaging, and promotion services through the United Book Distributors of Australia.
They only accept manuscripts from Australian writers in genres including history, current affairs, sports, biography, and fiction (except fantasy, crime, erotica, and science-fiction).
Contact:
Phone: +61 3 9486 0288
Address: Level 1, 221 Drummond Street, Carlton, VIC 3053, Australia

The Tenth Street Press has offices in Melbourne, Seattle, and London. It distributes books internationally in electronic and printed form.
The great thing about them is that they accept manuscripts in almost any genre as long as they are creative and innovative. You don't need a literary agent to get their attention and you don't forfeit your copyright by publishing with them.
They only print paperbacks and distribute books across major electronic platforms. They're looking for titles in self-help, psychology, how-to's, factual history, occult, and erotica.
Contact:
Phone: not provided
Address: not provided

Founded in 1987 by Katherine Fitzhenry, this is the first independent Australian-owned publishing company. It deals with books in legal, social, and academic book genres.
Currently, they have over 400 books in print and publish 40 to 50 new books and editions every year. Despite the growing size, they remain a genuine small publisher with only about 7 full-time employees.
Please note that they mostly accept manuscripts related to the area of law. The good part is you don't need finished work to send it over to them. A strong pitch and a summary of each chapter are enough for them to decide.
Contact:
Phone: +61 (0)2 9552 2200
Address: PO Box 6178 Alexandria NSW 2015 Australia

Text Publishing is based in Melbourne and they publish books in literary and commercial fiction and non-fiction.
They received many awards, including the "Small Publisher of the year" and "The Leading Edge Books Small Publisher" of the year.
Their philosophy is to only publish books that will somehow change the lives of their readers. They only accept hard copies, and double-sided manuscripts, which will take approximately 3 months to be assessed. Note: they don't accept poetry or play scripts.
Contact:
Phone: +613 8610 4500
Address: Swann House, 22 William Street, Melbourne, VIC 3000

Echo publishes books in a variety of genres. Their titles deal with society, environment, psychology, and history.
For them, it's all about publishing captivating books that will absorb readers from all around the world.
They only accept new submissions periodically, so you have to check other websites and social media channels from time to time to get the most recent information.
They receive hundreds of submissions every month, so you can wait up to a few months for a response.
Contact:
Phone: + 61 (0)3 9070 4685
Address: 6/534 Church St, Richmond VIC 3121, Australia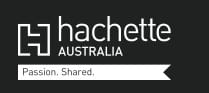 This is another independent Australian publisher that only accepts the highest quality work in commercial fiction, children's picture books, adventure stories, memoirs, history, lifestyle, and sport.
Please make sure you check their submissions page because they are overwhelmed with work and sometimes have to close the review process of certain genres.
Note: They only accept work from the residents of Australia and New Zealand.
Contact:
Phone: 02 8248 0800
Address: Level 17, 207 Kent St, Sydney, NSW 2000

MUP Started in 1922 and is Australia's first and top University Press. They published books on politics, history, current affairs, illustrated art, and academic research.
They also produce monographs, e-books, and audiobooks.
They only accept manuscripts in the non-fiction genre, which fall under 5 separate imprints: Melbourne University Press, Victory Books, The Miegunyah Press, Academic Monographs, and Custom Books. Determine which of these imprints will fit best with your work.
Contact:
Phone: (03) 9035 3333
Address: Melbourne University Publishing Ltd, Level 1, 715 Swanston Street, Carlton, Victoria, 3053

Allen & Unwin is one of the most inclusive publishers and the ones to give a chance to promising new writers. They came up with an initiative called "The Friday Pitch" which is their version of a pioneering submissions system. Despite the name, submissions are open throughout the whole week.
Submit your manuscript if you deal with the following genres:
Adult Fiction, Non-fiction, and Illustrated Submissions
Children's and Young Adult Submissions
Academic Submissions
New Zealand Submissions
The Australian/Vogel's Literary Award
Contact:
Phone: (61 2) 8425 0100
Address: PO Box 8500, St Leonards, NSW, 1590, Located at 83 Alexander St, Crows Nest, NSW, 2065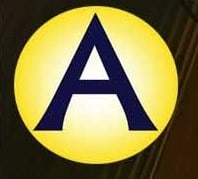 Aurora House is a small publisher eager to work with new authors. Once your manuscript gets accepted, you will have your publisher that will guide you throughout the process, from editing to distribution.
They offer many customized services no matter if you want to get self-published, get your book promoted, or have a website built for it. The great thing about Aurora is that they take their time to look into each individual case and make sure you're fully satisfied.
Contact:
Phone: +61 (0)409618934
Address: P.O. Box 2489, Bowral, NSW 2576

This is probably the best company to get in touch with if you have a children's book to publish. They've been in the market for over 20 years and worked with many award-winning authors.
They also have many titles in the young adult genre (YA) and collaborate with the best designers and illustrators. They are growing fast but remain independent and have offices in Australia, the US and UK.
They are only periodically open for manuscript submissions, so keep your finger on the pulse.
Contact:
Phone: +61 2 9517 9577
Address: Locked Bag 22, Newtown NSW 2042

Giramondo was founded in 1995 to work with top-quality Australian authors.
They are looking for a diamond-in-a-rough type of manuscript that wouldn't normally find publishers because of the lack of commercial appeal.
All of their books are designed by the award-winning Australian designer Harry Williamson.
Unfortunately, they can print only a small percentage of the manuscripts (due to many submissions). But the good part is that you don't need the full manuscript to move forward. A good synopsis is enough.
Contact:
Phone: +61 2 9772 6350
Address: PO Box 752, Artarmon NSW, 1570

Cohesion Press specializes in military, action-based, and speculative fiction titles.
Currently, they only publish anthologies of action-based horror, horror, military, and military science fiction. They're only open to unsolicited submissions periodically, so check their website for the current status.
Contact:
Phone: not provided
Address: not provided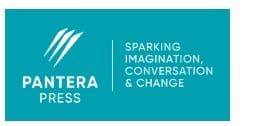 Pantera Press works with authors writing in fiction and non-fiction genres for the popular audience. It was founded in 2008.
Its mission is to work with new writers and support literacy all across Australia with charity work and non-profit programs. Their motto is "good books doing good things".
If you want to submit your work and send it for their consideration, you'll have to go through a complicated process designed to weed out the wannabes.
Contact:
Phone: (02) 8096 5192
Address: PO Box 2089, Neutral Bay NSW 2089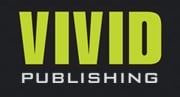 Vivid Publishing is an imprint of Fontaine Press. They work with independent Australian authors as well as organizations and businesses.
Their versatile approach allows them to prepare books for niche audiences and mainstream distribution in both printed and digital formats.
As you can imagine, they are extremely busy receiving pitches from new authors. This means they are not always open to receiving your manuscript (this shouldn't stop you from trying).
Contact:
Phone: +61 8 9467 4143
Address: P.O. Box 948, Fremantle, Western Australia, 6959

This is the only not-for-profit publishing company on this list.
It was established in 1976 and is known for producing high-quality works of fiction, non-fiction, poetry, and children's literature, including those with the potential to become bedtime storytelling bestsellers.
Its mission is to identify the up-and-coming Western Australian writers and artists and share their work with a wider audience. They welcome unsolicited manuscripts from authors whose place of origin is Western Australia (or books related to the region).
Contact:
Phone: +61 (0)8 9430 6331
Address: PO Box 158, North Fremantle, WA 6159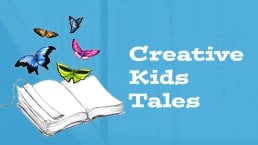 As the name suggests, this publishing house specializes in children's literature. The company is run by Georgie Donaghey, who has decades of experience in the industry.
The publishing house is not only managing individual titles but also small collections of children's stories. You can find many great tools on its website, including a spreadsheet that will help you track your manuscript submissions. This is a go-to place if you're writing for kids.
Contact:
Phone: not provided
Address: PO Box 659, Miranda NSW 1490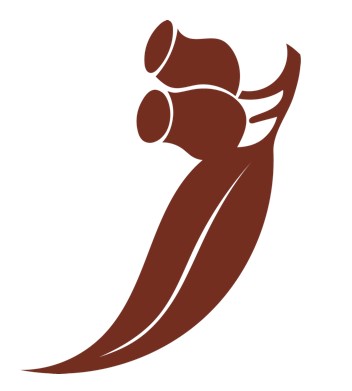 Stringybark Stories is a recently established (2010) publishing house dealing with short stories from emerging Australian writers.
They won't publish your book per se, but they can greatly help to publicize it. They host multiple short story competitions, with sizable prizes. Feel free to submit your short story and maybe it will appear in one of their anthologies.
Contact:
Phone: Not Provided
Address: Not provided
Interactive Publications is an international publisher of physical books, e-books, and digital media in four different imprints: Interactive Press, Glass House Books, IP Kidz, and the Digital Publishing Centre.
They've been around since 1997, so they have a lot of experience in the industry. They offer generous royalty contracts for the best submissions they receive. They also offer a variety of different services related to publishing and editing.
Contact:
Phone: +61 (0)412 313923
Address: Treetop Studio, 9 Kuhler Court, Carindale, Queensland, Australia 4152
Conclusion
So here we are. I really hope you enjoyed this list and that it will make it easier for you to get your new manuscript published.
Stay persistent, read the submission guidelines as carefully as possible, and never give up until you get accepted by one of these companies.
Many authors who achieved fame and fortune first got rejected by dozens of publishers. Stephen King's "Carrie" got 30 rejections before it got accepted. Kathryn Stockett's "The Help" received 60 rejections from agents. But the 61st letter worked, and in the end, the book sold over 7 million copies and got adapted into an award-winning movie.
How many rejections are you ready to take before your book finally takes off? Good luck!
Rafal Reyzer
Hey there, welcome to my blog! I'm a full-time blogger, educator, digital marketer, freelance writer, editor and content manager with 10+ years of experience. I started RafalReyzer.com to provide you with great tools and strategies you can use to achieve freedom from 9 to 5 through online creativity. My site is a one-stop-shop for freelance writers, bloggers, publishers, content enthusiasts who want to be independent, earn more money and create beautiful things. Feel free to
learn more about me here.