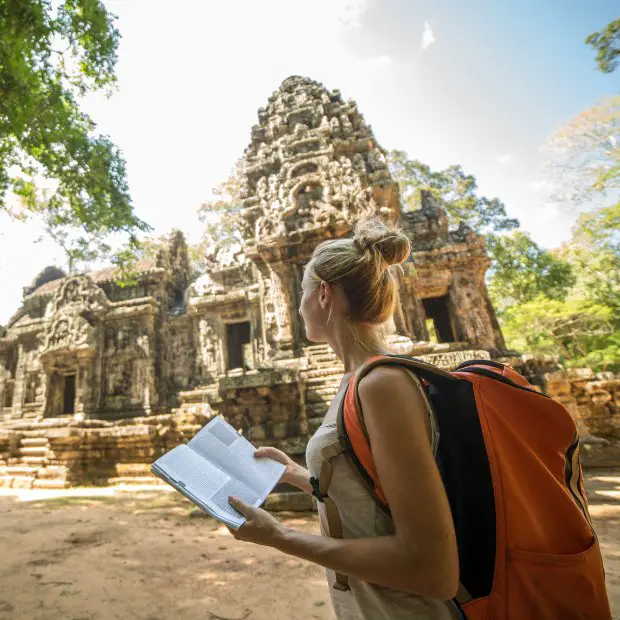 Traveling nourishes the soul and helps us see our lives from a new perspective. But it's also possible to go on an imaginative journey by reading travel books.
These travel narratives and guidebooks are brought to life by adventurous writers and publishers. Check out this list of top travel book publishers for inspiration and to satisfy your wanderlust.
Here are the top travel book publishing companies:

Lonely Planet is a renowned media company, that offers travelers an array of resources including guidebooks, digital content, travel advice, and more. Founded in 1972 by Tony and Maureen Wheeler, the company has become one of the world's leading publishers in the travel industry, offering information and inspiration to adventurers and explorers around the world. Lonely Planet produces guidebooks known for their comprehensive travel information, including detailed travel guides, practical tips, cultural insights, and recommendations for accommodations, dining, and activities. These guidebooks cover destinations across the globe and cater to travelers with various interests and budgets. Submission guidelines.

National Geographic Books is the publishing arm of the esteemed National Geographic Society, a global organization known for its exploration, science, conservation, and education. National Geographic Books is dedicated to producing high-quality publications tailored for both children and adults. These offerings inform, educate, and inspire readers about the world's wonders, cultures, history, science, and nature. The company has a rich history of documenting and sharing the world's most captivating stories through its magazines, documentaries, photography, and books. NatGeo Books continues this tradition by publishing a wide range of titles that encompass various genres, including travel, science, history, photography, reference, up-to-date guidebooks, and more. Submission guidelines.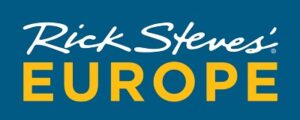 Rick Steves' Europe is a comprehensive travel brand created by Rick Steves, an American travel writer, author, and television personality. The company specializes in publishing European travel guidebooks, along with producing engaging public television series and radio shows. Rick Steves' guidebooks offer practical advice, cultural insights, and travel tips for various European destinations. These guidebooks are designed to help travelers navigate cities, understand local customs, find accommodations, and make the most of their travel experiences. Submission guidelines.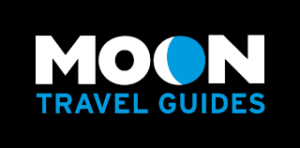 Moon Travel Guides, established in 1973, embarked on a journey with the core purpose of promoting independent, dynamic, and mindful travel experiences. The company's origins trace back to founder Bill Dalton's early days, crafting guides on Asia. It is now a part of the Hachette Book Group, one of the so-called Big 5 of Publishing based in New York, NY. They are the foremost publisher of travel guides centered on the Americas while extending their reach to encompass destinations across the globe. At the heart of their endeavor is a dedicated team, comprising seasoned editors, innovative designers, skilled cartographers, and adept marketers. Submission guidelines.

Blue River Press is an independent publishing company in Indianapolis, Indiana, USA. Its hallmark lies in the production of an eclectic array of non-fiction books, that cover a wide spectrum of topics. Founded in 2004, Blue River Press is dedicated to providing readers with informative and engaging titles that span various genres and subject areas. Blue River Press's catalog includes subjects of sports, health, fitness, historical fiction, education, games, popular culture, travel, regional interest, young adults, and more. They continue to produce insightful books that are popular with a wide audience. Submission guidelines.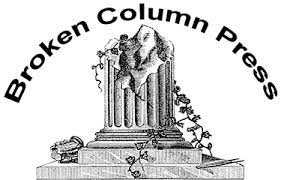 Broken Column Press, nestled in Washington, DC, is a boutique publishing gem with global ties. Focused on Freemasonry, poetry, philosophy, non-fiction narratives, and travel writing, their expertise shines. Yet, they're not confined and are open to captivating concepts. One of their most notable travel titles includes "Next Life in the Afternoon: A Journey Through Thailand" by Carl E. Weaver. As dedicated curators of the written word, Broken Column Press steers clear of quantity in favor of mastery. A fusion of local roots and global networks, the press redefines literary artistry, one where passion, precision, and exploration converge in timeless narratives. They are currently accepting unsolicited manuscripts from new and previously published authors. Submission guidelines.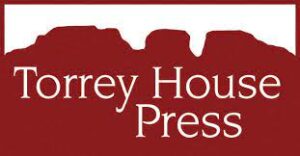 Torrey House Press is an independent, nonprofit publisher based in Salt Lake City, Utah. The press focuses on producing books that explore the intersection of literature, the environment, and social justice. The press is committed to publishing works that inspire an appreciation for the natural world and foster conversations about important societal issues. THP's catalog includes both fiction and non-fiction titles for the book trade and other diverse range of genres, such as essays, self-help, children's books, natural history, and poetry, all centered around themes related to the environment, conservation, ecology, and the human relationship with nature. Submission guidelines.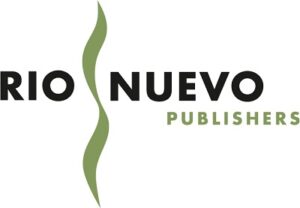 Rio Nuevo Publishers is an independent book publishing company in Tucson, Arizona. The company focuses on producing a diverse range of books that celebrate the history, culture, and landscapes of the American Southwest. With a commitment to high-quality content and visual presentation, RNP aims to educate, entertain, and inspire readers while capturing the essence of the Southwest's unique heritage. The company is one of the world's leading publishers of history, art, photography, travel, cooking, and children's literature. Most of the books they released enrich the literary tapestry of the Southwest region, highlighting its indigenous cultures, historical events, natural wonders, and contemporary life. Submission guidelines.

Burford Books is an independent publishing company in Ithaca, New York, that specializes in producing a diverse range of high-quality books across various genres. The company offers readers engaging and informative titles that cover topics such as history, culture, nature, travel, and more. Some of their travel titles include "Cape Horn to Starboard" by John Kretschmer, and "Lapping America: A Man, A Corvette, and the Interstates" by Claude Clayton Smith. The publisher's catalog includes books that cater to a wide range of interests, from regional histories to adventure travel, from memoirs to biographies, and from cultural explorations to practical guides. Burford Books takes pride in curating titles that provide readers with valuable insights, knowledge, and entertainment. Submission guidelines.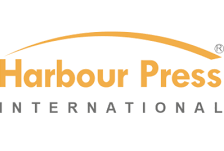 Harbour Press International is a beacon of literary distinction, embracing accomplished authors and their captivating narratives. With a diverse array of titles, they house a story for every reader and meticulously curate content across all genres with unwavering zeal. This publishing company in Mumbai, India, stands tall among the country's top academic publishers. With a mission that transcends mere information provision, Harbour Press aims to revolutionize education by not only delivering 21st-century insights but also a fresh approach. They have published over four hundred titles, including the bestselling Fishing with John by Edith Iglauer; The Encyclopedia of British Columbia, and many award-winning books. Submission guidelines.

As an independent nonfiction book publisher in Connecticut, USA, BillyFish Books holds a unique niche in the literary world. They reach readers worldwide, encompassing stories often sidelined by larger publishing giants. The purpose is to forge a connection between talented authors and a community of readers thirsty for inspiration, enlightenment, and entertainment.
In contrast to large publishers, the company thrives as a compact, approachable entity, qualities that infuse their operations with flexibility and accessibility. BillyFish Books has won several awards for its published works like the Benjamin Franklin Award, the Da Vinci Eye Award, and the Eric Hoffer Award. Submission guidelines.

Voyager Press is a well-established Canadian publishing company, with headquarters in West Vancouver, BC, and Blaine, Washington, USA. It specializes in producing a diverse range of high-quality books on various subjects that are visually appealing and informative, catering to a wide array of readers' interests. The press specializes in manuscripts, photographs, and archives on the subject of Travel & Exploration. Voyager Press publishes books that often feature stunning photography, detailed illustrations, and comprehensive content that engages readers and provides them with in-depth knowledge and insights. Submission guidelines.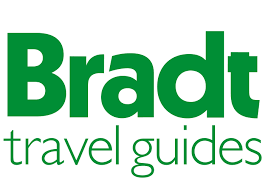 Bradt Travel Guides is one of the world's leading travel book publishers, winning various prestigious awards for their amazing travel guides. Founded in 1974 by Hilary Bradt, the company has earned a reputation for its commitment to promoting responsible travel and providing in-depth insights into lesser-known regions. Bradt Travel Guides is known for its in-depth coverage of destinations that may not be extensively covered by other travel publishers. The guidebooks often cater to adventurous travelers seeking authentic experiences, cultural immersion, and a deeper understanding of the places they visit. Submission guidelines.

Tuttle Publishing is a well-established publishing company in North Clarendon, Vermont, USA, that specializes in producing books on Asian culture, language learning, travel, art, history, and various lifestyle topics. The company has played a significant role in introducing Western readers to the richness and diversity of Asian cultures. Tuttle Publishing produces books that often delve into subjects such as language learning, cooking, traditional visual arts, crafts, history, spirituality, and travel. These titles are designed to provide readers with insights into the traditions, practices, and perspectives of various Asian countries and regions. Submission guidelines.
Rough Guides is a prominent travel guidebook and reference publisher that offers expert advice and a wide array of resources for travelers seeking to explore various destinations around the world. Founded in 1982 by Mark Ellingham, the company quickly built a reputation as a top producer of comprehensive and detailed travel guides, providing authentic and reliable information. Their guidebooks cover a diverse range of destinations, from popular tourist hotspots to off-the-beaten-path locales. Rough Guides is designed to provide travelers with practical advice, cultural insights, historical context, accommodation options, dining recommendations, and tips for navigating local customs. Submission guidelines.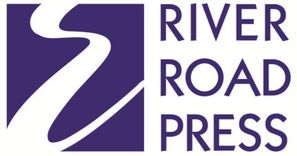 River Road Press is an independent publishing company in New Orleans, Lousiana, USA. They are known for producing books that celebrate the culture, history, and stories of the American South, particularly the Gulf South region, capturing the essence of this vibrant and diverse part of the United States. Besides travel books, their catalog includes a wide range of genres, including fiction, non-fiction, memoirs, cookbooks, children's books, and more. Many of the titles highlight the unique aspects of Southern life, from its rich culinary traditions to its distinctive landscapes and cultural heritage. Submission guidelines.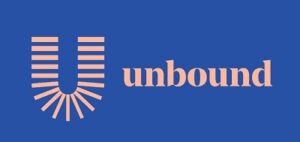 Unbound is a unique and innovative crowdfunding publishing platform that connects authors with readers to bring books to life. It offers a new approach to publishing that empowers authors to directly engage with their audience and secure funding for their projects. Interested readers can then choose to financially support the project by pledging. Once a project reaches its funding goal, They publish books in a wide range of genres, including literary fiction, non-fiction, memoirs, film history, travel books, science, and more. Submission guidelines.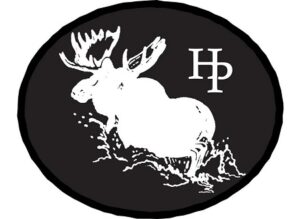 Homestead Publishing specializes in trade book editions that seamlessly blend quality and affordability. This publishing company in Moose, Wyoming boasts of a catalog that spans a range of fiction and nonfiction topics, including travel, hiking and trail guides, maps, natural history, and more. Welcoming unsolicited manuscripts, they particularly invite outdoor and travel enthusiasts to contribute, with a keen focus on hiking, climbing, cycling, canoeing, and mountaineering guides. Among their offerings are Western Americana, and regional and global travel guides, including celebrated national parks like Yellowstone, Grand Teton, Glacier-Waterton, and Banff-Jasper. Submission guidelines.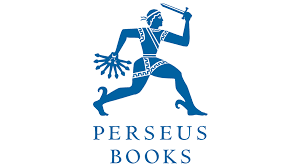 Perseus Books is a prominent and respected publishing division the Hachette Book Group, one of the largest publishing conglomerates in the world. Together with their several imprints including Avalon Books, Basic Books, and the Running Press, they produce a wide array of books such as children's literature, non-fiction, literary fiction, mystery, true crime, academic, self-help, and more. Headquartered in New York, Perseus Books also has offices in Berkeley, CA, Philadelphia, PA, and Boulder, CO. The imprints under the Perseus Books umbrella often have their unique focus, collectively contributing to a rich and varied catalog. The company does not accept unsolicited manuscripts. Submission guidelines.

Cicerone Press is a British publishing company that specializes in producing guidebooks for outdoor enthusiasts, particularly those interested in hiking, trekking, mountaineering, and other outdoor activities. Founded in 1969 by Walt Unsworth, the press has established itself as a trusted source of practical and informative guidebooks for various destinations around the world. The publisher's catalog includes a wide range of guidebooks that cover diverse terrains, from mountain ranges to coastal trails. Cicerone Press guidebooks offer detailed route descriptions, maps, elevation profiles, and practical tips for planning and completing outdoor adventures. Submission guidelines.

Stones Point Press operates as a small press and an independent publisher of remarkable books. They publish a diverse array of literary titles, including short story collections, novels, novellas, business books, WWII letter collections, historical fiction, eBooks, and illustrated children's books. The company is always on the lookout for new material and ideas but unfortunately does not accept unsolicited manuscripts. Visit the company's website where you'll uncover a wealth of reviews and reader feedback across the range of titles. Submission guidelines.

Menasha Ridge Press specializes in producing guidebooks and outdoor-related books for adventurers, nature enthusiasts, and those interested in exploring the great outdoors. The company is known for its commitment to providing readers with practical, informative, and engaging resources for various outdoor activities. The publishers are particularly interested in publishing books about hiking, backpacking, camping, paddling, biking, wilderness sports, wildlife, cooking, history, dining, worldwide travel, and more. These guidebooks offer detailed trail descriptions, maps, trip planning information, safety tips, and insights into the natural and cultural features of different regions. Submission guidelines.
Wrap Up
These exceptional travel book publishing companies are fostering journeys of both exploration and imagination. Each one plays a unique role in bringing the world to readers' fingertips. Whether it's through vivid narratives, breathtaking imagery, or insightful guides, these publishers epitomize the diverse tapestry of travel experiences.
As you embark on your literary voyage, remember that behind every well-crafted travel book is a team dedicated to creating the essence of adventure. So, flip through the pages, let your wanderlust take flight, and explore the world through the lens of these remarkable travel book publishers.
Rafal Reyzer
Hey there, welcome to my blog! I'm a full-time blogger, educator, digital marketer, freelance writer, editor and content manager with 10+ years of experience. I started RafalReyzer.com to provide you with great tools and strategies you can use to achieve freedom from 9 to 5 through online creativity. My site is a one-stop-shop for freelance writers, bloggers, publishers, content enthusiasts who want to be independent, earn more money and create beautiful things. Feel free to
learn more about me here.