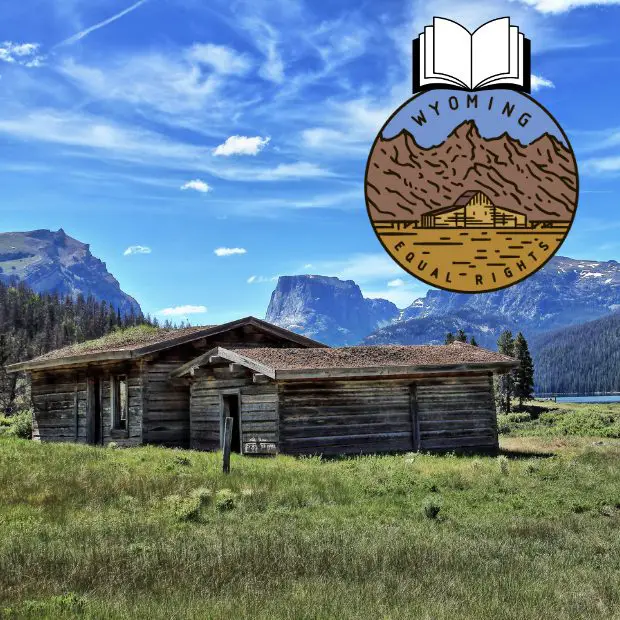 Welcome to the captivating world of Wyoming, where untamed landscapes and untold stories converge.
Join us on an exciting exploration as we delve into Wyoming's finest book publishing companies in this article. The breathtaking landscapes of Wyoming, featuring towering mountains and vast prairies, have long been a muse for writers. The publishers we'll uncover are more than just conduits for your stories—they are curators who appreciate and embrace the spirit of the American West and its rich cultural heritage.
Here are the best book publishing companies in Wyoming:
High Plains Press is an independent publisher that focuses on promoting and preserving the literary heritage of the High Plains region. It was first operated from a cattle ranch of the publisher's family, where it was set up as a way to help local talents get published. It is based in Glendo, WY, and has been publishing books for over thirty-five years. Their published works capture the unique spirit and essence of the expansive landscapes, rich cultural heritage, and resilient communities of the high plains. With a diverse catalog of titles that encompass various genres, including poetry, fiction, memoirs, and regional nonfiction, HPP showcases the works of talented authors who possess a deep understanding and connection to the region. Submission guidelines.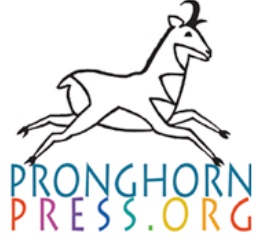 Pronghorn Press is a small press based in Greybull, Wyoming. It was founded in 1999 when it published the winning entries in its High Ground Writing Contest and has since then established itself as a reputable publisher specializing in books that focus on the American Southwest regions and beyond. The book publishers are known for their commitment to creating high-quality nonfiction, fiction, and poetry that celebrate the culture, history, landscapes, and people of the West. Pronghorn Press has published and gained recognition for its diverse catalog, which includes titles covering a wide range of topics such as armchair adventures, erotic romance, essays, biographies & memoirs, humor, regional history, science fiction, fantasy, Western art, environment issues, and contemporary tales. Submission guidelines.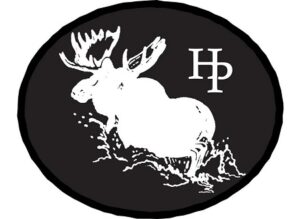 Homestead Publishing is a reputable publisher in Moose, WY,  known for its dedication to promoting contemporary literature and rare edition books about the American West. They also produce field journals, trail guides, prints, games, and other guidebooks. It has become a trusted source of literature about the Grand Teton and Yellowstone regions. Homestead Publishing's catalog offers a wide range of genres including fiction, history, biography, Native American heritage, photography, and young adult literature. They ensure that each manuscript submitted to them undergoes a thorough editorial process to ensure that the content is accurate, accessible, and resonates with readers. Submission guidelines.

WordsWorth Publishing is renowned for its commitment to promoting literature that celebrates the people, history, art, and culture of the American West. It is located in Cody, Wyoming, and is one of the publishers in the Cowboy State that has solidified its position as a reputable player in the book production industry. WordsWorth Publishing is dedicated to providing high-quality literary works that cater to diverse interests and genres. Its catalog encompasses a broad spectrum of subjects, including fiction, nonfiction, poetry collections, mysteries, romance, biographies, self-help, educational materials, and more. They actively seek promising writers and provide them with a platform to showcase their work. Submission guidelines.
Casper Press is a well-regarded publishing house in Casper, Wyoming, that has earned a reputation for its commitment to producing quality books that promote a sustainable and meaningful future for our planet. The establishment is dedicated to discovering and nurturing emerging literary talent, as well as collaborating with established authors to bring their works to the public. Their publications explore various topics, encompassing a broad spectrum of subjects which include environmental conservation, community empowerment, sustainable food sources, self-help guides, and thought-provoking social commentary. They maintain a rigorous editorial process to ensure the highest standards of writing and storytelling. Their experienced team of editors works closely with writers, providing guidance and feedback throughout the publishing journey. Submission guidelines.
Based in Casper, WY, Writat is a self-publishing company founded to help authors share their work with the world. They provide an all-inclusive platform that allows writers to publish and distribute their books independently. Writat extends a wide range of services to guide writers at each stage of the publishing journey. From editing and formatting to cover design and marketing support, they ensure authors have all the necessary tools for success. Writat's core mission is to help authors maintain creative control and retain ownership of their work. They appreciate the value of an author's unique voice and ideas and strive to free them from the limitations often imposed by traditional publishing models. Submission guidelines.
Powder River Publishing is a renowned publishing house that serves several cities in Wyoming and 5 other US States. Established in January 2021, the publishers have made a significant impact in the literary world. PRP aims to be the ideal "author's publisher" by providing unparalleled service and support to writers, along with generous royalties. They publish a wide range of literary genres including poetry, non-fiction, and literary fiction titles on various topics. It includes horror, romance, mystery thriller, women's literature, children's books, self-help, historical fiction, and many others. Their publications provide readers with captivating stories, stunning visuals, and valuable insights on different subjects. Submission guidelines.
Bennett Media and Marketing LLC is a reputable media and marketing company and a book publisher in Cheyenne, Wyoming. The organization has established itself as a leader in providing comprehensive media and marketing solutions to businesses and organizations, as well as a wide range of publishing services to authors such as editing, graphic design, book and ebook production, marketing, and distribution. Bennett Media and Marketing LLC serves clients across various industries, including retail, hospitality, healthcare, and more. They pride themselves on delivering innovative and customized solutions that align with each client's goals and target audience. By leveraging their expertise in media planning, social media management, search engine optimization, and creative content development, the business helps businesses effectively reach and engage their customers. Submission guidelines.
Conclusion
In the boundless realm of the Cowboy State's publishing landscape, the synergy between the author, reader, and the printed page is a testament to the enduring magic of storytelling. These remarkable publishing companies in Wyoming have embraced this connection, nurturing manuscripts with unwavering dedication and transforming them into tangible works of art. With their expertise, your words will leap from the page, captivating readers and leaving an indelible mark on their literary journeys. Embark on this extraordinary publishing adventure in Wyoming. Submit your books to the establishment that resonates with your vision, and witness the transformative power of print as book lovers eagerly read your words.
Rafal Reyzer
Hey there, welcome to my blog! I'm a full-time blogger, educator, digital marketer, freelance writer, editor and content manager with 10+ years of experience. I started RafalReyzer.com to provide you with great tools and strategies you can use to achieve freedom from 9 to 5 through online creativity. My site is a one-stop-shop for freelance writers, bloggers, publishers, content enthusiasts who want to be independent, earn more money and create beautiful things. Feel free to
learn more about me here.