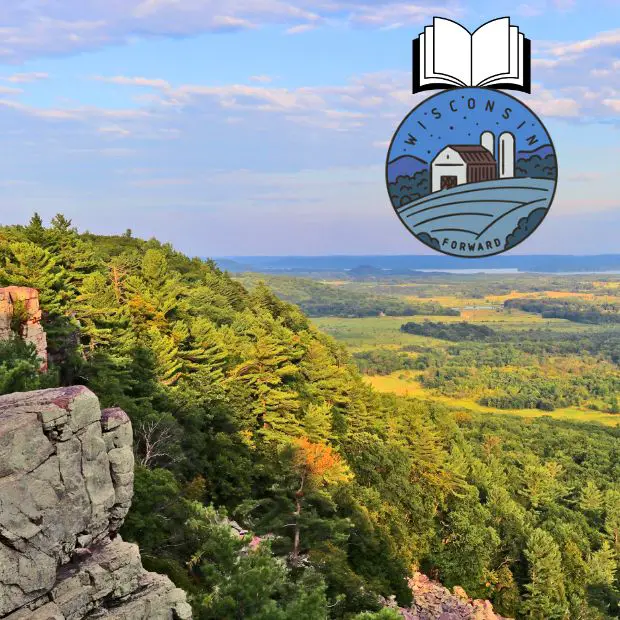 Wisconsin, known for its natural beauty and vibrant literary community, is home to several reputable book publishers.
For those talented authors dreaming of making their mark in the literary world while proudly calling Wisconsin home, the question arises: which publishers provide the ideal platform to propel your book into the hands of eager book lovers? In this article, we'll check out the best book publishers in Wisconsin. Whether you're a seasoned writer or a first-time author, these companies can help bring your literary dreams to life.
Here are the best publishing companies in Wisconsin:

Nestled within the esteemed University of Wisconsin System, the University of Wisconsin Press stands tall as a revered academic publishing powerhouse. With its unwavering commitment to scholarly excellence, this renowned book publisher breathes life into groundbreaking ideas and transformative research, solidifying its position as a beacon of intelligence and innovation. Founded in 1936 on the University of Wisconsin campus in Madison, the Press has built a diverse and noteworthy catalog. It spans a wide range of subjects from humanities and natural sciences to literature, arts, regional studies, and more. The University of Wisconsin Press champions knowledge advancement and academic discourse. It does so by providing high-quality books and journals in both print and digital formats, making it a cornerstone in the academic community. Submission guidelines.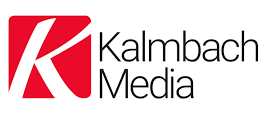 Kalmbach Media is a well-established publishing company located in Waukesha, Wisconsin. While primarily known for its focus on niche hobbies and special interest magazines, Kalmbach Media also publishes books, eBooks, and digital content. Kalmbach Media covers a wide range of subjects, including model railroading, scale modeling, astronomy, aviation, crafts, jewelry making, beading, music, quilting, cookbooks, business, sales, gardening, science, and more. They have a reputation for producing high-quality publications with informative and engaging content. For new book authors looking to publish their first book in line with their niche hobby and special interest, this publisher may be able to help. They accept submissions in specific genres or themes related to their areas of expertise. Submission guidelines.
The Wisconsin Historical Society Press is the publishing arm of the Wisconsin Historical Society in Madison, WI. The organization is deeply committed to preserving and promoting the rich history of Wisconsin and its incredible people. The establishment believes that every story, every voice, and every moment from the past deserves to be remembered and cherished. it was established in 1855, and it publishes books and other materials that portray Wisconsin's culture, art, history, music, and heritage. Distinguished as a trailblazer in the realm of regional and local history, this prominent book publisher boasts an unwavering commitment to crafting top-tier publications that captivate and enlighten its audience, ushering them into a profound understanding of Wisconsin's rich past. They meticulously curate an expansive repertoire of meticulously researched and authoritative works, spanning an array of captivating topics such as Native American history, early exploration and settlement, industrialization, politics, social movements, and beyond. Submission guidelines.

Retro Ranger Publishing is a company that focuses on producing and promoting children's books, and art, film, & photography books, and ebooks, with an emphasis on fun and education. The company was founded by a group of friends who used to run the University of Wisconsin's college newspaper some thirty years ago. After practically losing touch with each other for decades, their common love for books and publishing brought them back together. They seek to publish works that transport book lovers to imaginative worlds, filled with adventure, wonder, and a touch of retro charm. It includes children's and young adult fiction and non-fiction titles. Their website also offers games and other activities for young readers. They provide a platform for authors to reach a wider audience. Submission guidelines.
Little Creek Press is an independent hybrid publishing company located in Mineral Point, Wisconsin. It is a division of the graphic design firm called Kristin Mitchell Design, Inc. As a hybrid publisher, the press affords authors the creative freedom you can get with self-publishing while enjoying the support and benefits you can get from traditional publishers. The services they provide to authors, particularly those who are writing memoirs, children's books, and fiction, and non-fiction titles, include manuscript evaluation, correcting, graphic design, formatting, printing, and distribution. These book publishers work closely with authors to ensure that their manuscripts are professionally polished and ready for publication. Submission guidelines.
Porchlight Book Company is a book service company located in Milwaukee, Wisconsin. With a focus on providing customized book recommendations and fulfillment services, Porchlight partners with businesses, organizations, and individuals to meet their specific reading needs. Porchlight Book offers personalized book curation services tailored to client's preferences and interests. Their team of experts carefully selects titles based on individual requirements, whether it's for corporate gifts, employee development, book clubs, or special events. They aim to provide unique and meaningful reading experiences. Submission guidelines.
Orange Hat Publishing is an independent publishing house in Waukesha, WI. They specialize in producing, promoting, and distributing high-quality children's books that entertain, educate, and inspire young readers. They are always on the lookout for stories that foster imagination, curiosity, and a love of reading in children. Orange Hat Publishing works closely with authors and illustrators to develop captivating and visually appealing books. They offer a range of services including editing, design, illustration, printing, and distribution to ensure that each book meets professional standards. They believe in the power of literature to foster empathy, understanding, and appreciation for different cultures and experiences. Submission guidelines.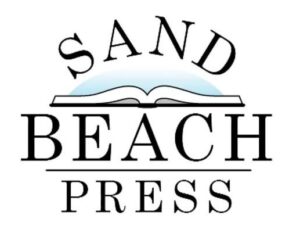 Sand Beach Press publishes children's books, memoirs, fiction, and non-fiction titles that celebrate Wisconsin's history, culture, and natural wonders. These publishers are committed to supporting authors in Door County, WI, and igniting a spark within individuals, motivating them to forge a profound connection with their unique heritage. With an enchanting catalog that spans an array of captivating themes that include conservation, natural history, and outdoor photography, their carefully curated collection serves as a gateway to an immersive realm of knowledge and inspiration. They offer both pre-press and end-to-end publishing services to writers, both locals and out-of-towners. They aim to educate, entertain, and enthrall readers with top-notch literature. Submission guidelines.
HenschelHAUS Publishing is an independent publishing company located in Milwaukee, Wisconsin. Founded in 2002 by Kira Henschel, they specialize in publishing books that cover a wide range of genres, including memoirs, self-help, fiction, nonfiction, poetry, and children's literature. HenschelHAUS Publishing aims to provide a platform for authors to share their unique voices and stories. These book publishers work closely with authors to help them navigate the publishing process, offering services such as proofreading, design, printing, and distribution. The publisher strives to maintain high standards of quality in the production of their books. Submission guidelines.

Printstar Publishing LLC is a reputable custom book publisher located in Milwaukee, Wisconsin. With a focus on high-quality print materials, these book publishers offer a range of services tailored to authors, businesses, and organizations seeking to create customized publications. The press takes pride in its comprehensive publishing solutions, including editorial, printing, binding, design, layout, and distribution. Their team works closely with clients, taking the time to understand their unique requirements and goals, whether they are publishing memoirs, novels, poetry, or non-fiction titles. This personalized approach ensures that each project receives the attention it deserves throughout the entire publishing process. Submission guidelines.
Tessera Publishing is an independent publishing company located in Milwaukee, Wisconsin that specializes in creating personalized books and gifts. They offer a range of customizable products that allow individuals to create unique and meaningful gifts for various occasions. Their product lineup includes personalized children's books, journals, photo books, custom puzzles, and other personalized items. This book publisher focuses on creating products that celebrate special moments and cherished memories. Their personalized books, for example, can feature the recipient's name and other personal details, making them engaging and memorable keepsakes. They use high-quality materials and employ skilled craftsmen to ensure that each product meets their standards of excellence Submission guidelines.
Northwestern Publishing House is a Christian book publisher from Wauwatosa, WI, and the many aspects of their mission are truly embedded in the community. With over 125 years of publishing history, they are well-rooted and highly trusted in the region. The company now employs a modern approach to publishing and producing apps and e-book editions along with hardcovers and paperbacks. Their catalog encompasses a wide range of religious materials and books on Christian living, including prayer books, hymnals, Bibles, and theological studies. The extensive array of categories offered is a testament to their wealth of experience and knowledge. Submission guidelines.
Conclusion
In the vibrant literary landscape of America's Dairyland, authors have the opportunity to fulfill their mission of getting published. Aspiring writers can find solace in the diverse array of publishing companies in Wisconsin. From the academic focus of the University of Wisconsin to the endearing children's literature of Orange Hat Publishing, these publishers are committed to nurturing regional talent and amplifying diverse voices. So, as the summer sun shines upon Wisconsin, seize the opportunity to show your skills and embark on your publishing journey. Explore the websites of these esteemed publishing houses, familiarize yourself with their missions, and consider how your manuscript aligns with their areas of expertise.
Rafal Reyzer
Hey there, welcome to my blog! I'm a full-time blogger, educator, digital marketer, freelance writer, editor and content manager with 10+ years of experience. I started RafalReyzer.com to provide you with great tools and strategies you can use to achieve freedom from 9 to 5 through online creativity. My site is a one-stop-shop for freelance writers, bloggers, publishers, content enthusiasts who want to be independent, earn more money and create beautiful things. Feel free to
learn more about me here.