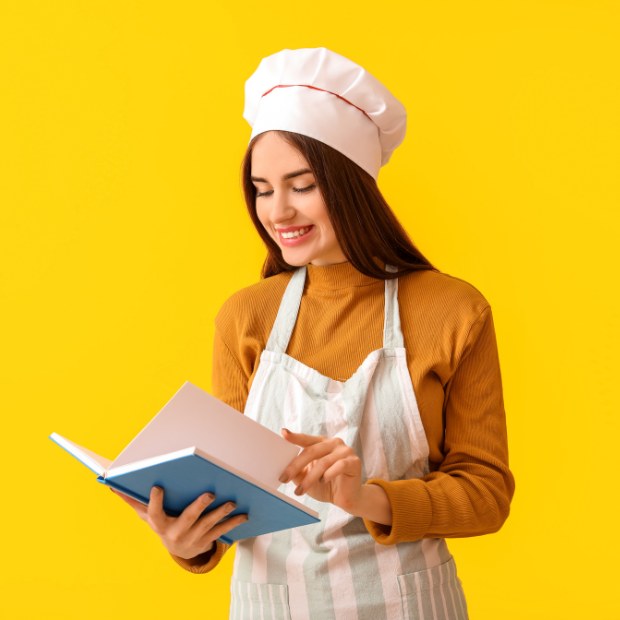 Many large publishing houses release a cookbook here and there. But in this list, you'll find companies that specialize in the cookbook genre, hosting hundreds of deliciously designed books in their vast catalogs.
Each link you'll find below will take you to the cookbook section of a particular publisher so you can easily check what kinds of titles they prefer. Many are open to new authors, so review submission guidelines and give them a try! After this, I'd be honored if you delved into my 3,000+ publishers directory.
Here's a list of the top cookbook publishers:

Grub Street, an independent cookbook publisher, with accolades including the "International Cookbook Publisher of the Year" specializes in crafting authentic culinary literature, distinguishing itself by celebrating the essence of food over the bling of celebrity-chef culture. With a diverse range of titles authored by culinary luminaries like Elizabeth David, Claudia Roden, and Pierre Hermé, the company honors time-tested recipes while showing responsiveness to contemporary dietary trends and needs, such as raw food diets and allergen-aware cuisines. Guided by cookery publisher Anne Dolamore, a dedicated food enthusiast with ties to the Guild of Food Writers and the advocacy group Sustain, the publishing house is lauded by personalities such as Nigella Lawson and Tom Parker Bowles for its commitment to producing "proper books for proper cooks" and revitalizing 20th-century culinary masterpieces for the modern age. Submission guidelines.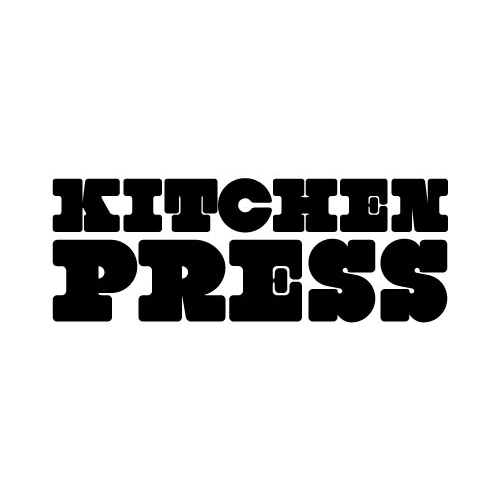 Established in 2011, Kitchen Press stands as Scotland's sole specialist cookbook publisher, offering a delectable blend of culinary narratives from renowned chefs, food writers, and restaurants across the UK. Proudly rooted in its Scottish heritage and boasting a passion for authentic food and drink, the company has carved a niche with its collection of visually appetizing cookbooks, featuring tried-and-true recipes paired with tantalizing imagery. Their illustrious titles, ranging from "Seasonal Soups" to the innovative "Tomorrow's Kitchen – A Graphic Novel Cookbook," can be found gracing the shelves of national retailers like Waterstones, myriad independent outlets, and online marketplaces. Submission guidelines.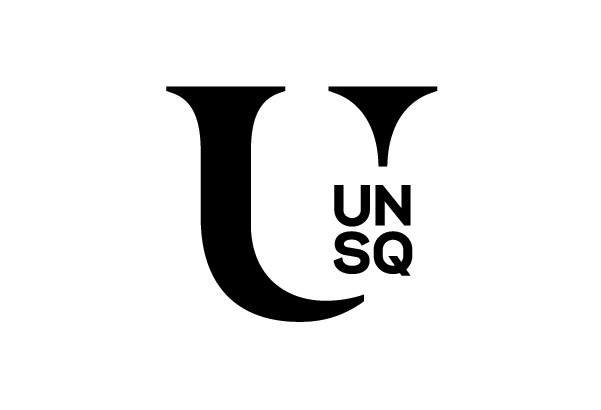 Nestled in the iconic heart of New York City and taking cues from the lively Union Square Park, the company focuses on contemporary culinary storytelling. The essence of their brand is encapsulated in their meticulously crafted cookbooks. Titles like "Drink What You Want," "Sugarless," and "Bake Your Heart Out" show their devotion to both innovation and tradition in the culinary world. Channeling the multifarious energy of Union Square, their cookbooks serve as a gathering place for readers, uniting them in shared experiences of food, drink, and culture. This publisher shows that, much like meals, words have the intrinsic power to nourish, entertain, and inspire. Submission guidelines.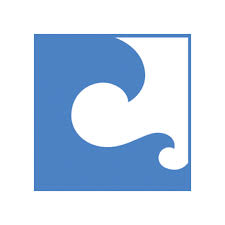 Founded in 1977 in Vancouver by Michael Burch, Whitecap Books has evolved from publishing visually appealing titles about British Columbia to becoming one of Canada's foremost publishers of high-quality culinary and regional history literature. Now a subsidiary of Fitzhenry & Whiteside since 2012, the company has secured a reputation for culinary excellence, amassing several international and national awards for its innovative cookbooks. With distribution extending across North America and a continued connection to its West Coast roots via its editorial hub in Vancouver's Gastown, the company upholds Canada's culinary tradition. Submission guidelines.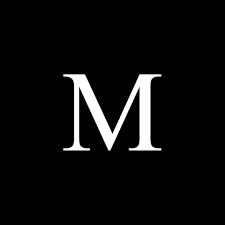 Melbourne Books, an esteemed Australian independent publisher established in 2000 by David Tenenbaum, brings over two decades of book publishing acumen to the literary scene. Devoted to narrating a plethora of tales – be it personal odysseys, histories, culinary adventures, literary fiction, or nutrition-related nonfiction – Melbourne Books is a sanctuary for authors with varied stories to tell. Their offerings range from heartfelt biographies to tantalizing cookbooks, as evinced by titles like "Sweet Greek" by Kathy Tsaples, "Moroccan Soup Bar" by Hana Assafiri, "Relish Mama Family" by Nellie Kerrison, and "Tulum: Modern Turkish Cuisine" by Coskun Uysal. Each publication is meticulously crafted with high attention to visual arts and should be cherished as a cultural artifact. Submission guidelines.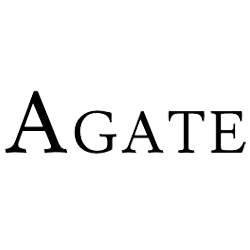 Agate Surrey has been in the food content game for over three decades, boasting over a million copies sold of its distinguished cookbooks. These collections contain the wisdom of esteemed authors, including ones from the Food Network, James Beard Award recipients, and renowned journalists from outlets like the Wall Street Journal and Chicago Tribune. Their catalog traverses a spectrum of culinary realms, from the aromatic complexities in "How to Taste Coffee" by Jessica Easto and traditional flavors in "Instant Pot Indian" by Anupy Singla to the health-centric "The Migraine Relief Plan Cookbook" by Stephanie Weaver and the iconic "The Eli's Cheesecake Cookbook: Remarkable Recipes from a Chicago Legend." Beyond these, Agate Surrey explores specialized cuisines, offering insights on gluten-free, vegan, and ethnic recipes, cementing their reputation as a versatile and independent book publisher. Submission guidelines.

Established in 1832, Tuttle Publishing, with its roots in the quaint town of Rutland, Vermont, stands as one of the world's leading publishers. It has especially illuminated the rich tapestry of Asian culture, arts, and languages for English-speaking audiences. As Asia's prominence on the world stage has burgeoned, so too has Tuttle's commitment to bridging East and West. Their diverse culinary collection is a testament to this, offering a smorgasbord of flavors from the continent. Some standout titles include "The Art and Science of Sushi", "The Korean K-Drama Cookbook" which taps into the global K-Drama popular culture phenomenon, "Japanese Pickled Vegetables" for those keen on authentic Asian condiments, "Gyoza: The Ultimate Dumpling Cookbook", and "Real Thai Cooking" for enthusiasts of the aromatic Thai kitchen. Submission guidelines.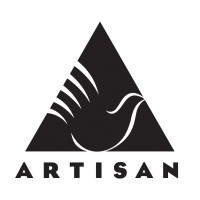 Artisan Books is a medium-sized company and a source of meticulously crafted illustrated works. They marry rich visuals—whether through evocative photography, striking illustrations, or compelling graphic design—with substantial editorial content, spanning across areas like cooking, design, and crafts. This commitment to excellence is reflected in their bestsellers, such as Thomas Keller's iconic "The French Laundry Cookbook" and the modern classic "The Noma Guide to Fermentation." Their roster boasts both timeless titles and intriguing forthcoming editions, including gems like "Simply Tomato," "The Joy of Oysters," and the tantalizing "Let's Eat Paris!" Artisan's devotion to celebrating diversity, equity, and inclusion further establishes its reputation as a forward-thinking publisher. Submission guidelines.

Lake Isle Press, established in 1990, is a cookbook publishing company dedicated to introducing adventurous cooks to innovative recipes and techniques. With a history that includes pivotal moments like launching Rachael Ray's legendary "30-Minute Meals" series, the press collaborates with renowned chefs to bring global flavors to home kitchens. Their catalog spans African to European cuisines, emphasizing authenticity and modern interpretations. Titles range from Pierre Thiam's exploration of Senegalese cuisine in "Senegal: Modern Senegalese Recipes from the Source to the Bowl" to insightful grain-free and gluten-free guides like "The Chickpea Flour Cookbook." Lake Isle Press continues to champion the universal language of food, celebrating the art of cooking from an array of global perspectives. Submission guidelines.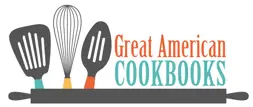 Great American Publishers, an independent book publisher based in Lena, Mississippi, is a celebrated name in the realm of regional guidebooks that resonate with the everyday chef and reader. To preserve cherished recipes from grassroots America, they have crafted series such as the "State Hometown Cookbook Series" which offers a hometown taste of various states, and the "Eat & Explore State Cookbook Series" which pairs travel destinations with local recipes. Additionally, the "State Back Road Restaurant Recipes Series" guides readers on a gastronomic road trip, while the "State Church Suppers Cookbook Series" dives into divine potluck delights. Each title is crafted with authenticity and familiarity, ensuring ingredients are pantry-friendly and resonate with families and food enthusiasts alike. Submission guidelines.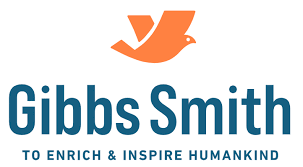 In the early 1970s, Gibbs and Catherine Smith established Peregrine Smith, a publishing company deeply rooted in history and entrepreneurship. Beginning with an ambitious venture to distribute their first state history textbook, "Utah's Heritage," right from their barn that once shared space with mooing cattle, the Smiths transformed their operations into a prolific publishing house that's friendly to home cooks. Among their esteemed titles are practical guides like "101 Things to Do with an Air Fryer," "101 Things to Do With a Slow Cooker," and "Kevin Belton's Big Flavors of New Orleans," reflecting their knack for homey, practical, and diverse recipes. Whether you're a budding home chef or a seasoned pro, their cookbook catalog promises a dish for every occasion. Submission guidelines.

Established in 1976 in London and now based in the US, The Quarto Group is a renowned global publisher that crafts visually captivating and knowledge-rich books, aiming to inspire readers of all ages. Among its range of imprints, Quarto's culinary collection stands out, offering an array of cookbooks that cater to various tastes and traditions. From Rebecca Hubbell's festive "Party Drinks" to Helen Le's authentic "Vegan Vietnamese" and Dotty Griffith's handy "Super Easy Tortilla and Taco Cookbook", Quarto ensures every kitchen enthusiast finds their perfect recipe. Their books, distributed in over 50 countries and translated into 40 languages, reflect a commitment to quality, expertise, and global reach. Submission guidelines.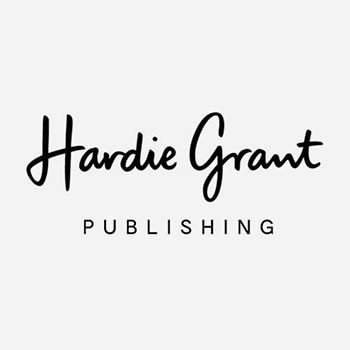 Hardie Grant Publishing, headquartered in Melbourne with a significant presence in London, is a multifaceted global publisher known for its originality in non-fiction and ventures into the digital realm. Within their culinary collection, the company curates an impressive roster of cookbooks, blending aesthetic beauty with gastronomic expertise. Titles range from Dominic Wilton's "Sandwich People" and Dina Begum's cultural exploration in "Made in Bangladesh" to the intriguing "Dinner with Jane Austen" by Pen Vogler and the celebrity-endorsed "Snoop Dogg Presents Goon with the Spoon." Submission guidelines.

Here's a New York-based innovative publishing powerhouse that specializes in crafting, marketing, and distributing top-notch books tailored for specific high-growth niches. Square One boasts a diverse range of titles from alternative health and cooking to memoirs and business. Notably, their memoir "Taking Woodstock" was adapted into a film by Oscar-winning director Ang Lee in 2009. A few standouts from their collection include: "How to Eat Right & Save the Planet," which delves into ethical and environmentally-friendly food choices, and "The A.G.E. Food Guide," highlighting the impacts of advanced glycation end products on health. Submission guidelines.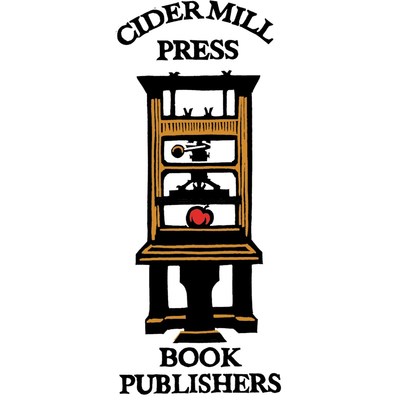 Rooted in the belief that the best ideas mature with time, Cider Mill Press takes inspiration from nature's growth process to deliver tasty reads. As an independent publisher, Cider Mill offers a bunch of exquisite cookbooks, refined wine and spirit guides, and children's books. Their imprint, Applesauce Press, exemplifies their commitment to merging quality content with innovative design. Among their acclaimed offerings is a diverse culinary collection including "Hollywood Cocktails," which contains over 95 film-inspired drinks from Paramount Pictures, "The Sunday Brunch Cookbook," which curates over 250 modern American brunch classics, and "The Cast Iron Skillet Cookbook," presenting over 200 mouthwatering recipes for kitchen enthusiasts. Submission guidelines.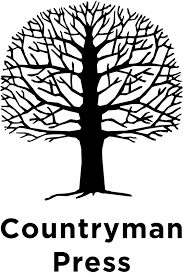 With its roots firmly planted in Taftsville, Vermont, since 1973, Countryman Press has blossomed into a hallmark of rich, multifaceted books spanning categories like cooking, health, lifestyle, and nature. As an imprint of W. W. Norton, the company holds a penchant for meticulously illustrated titles that resonate with everyday experiences, aiming to instruct, entertain, and inspire. Their noteworthy publications include the New York Times bestseller "My Vermont Table" by Gesine Bullock-Prado, a culinary homage to Vermont's authentic farm-to-table spirit, and "The King Arthur Baking School," a full-color trove of over 100 recipes from the revered Baking School at King Arthur. Submission guidelines.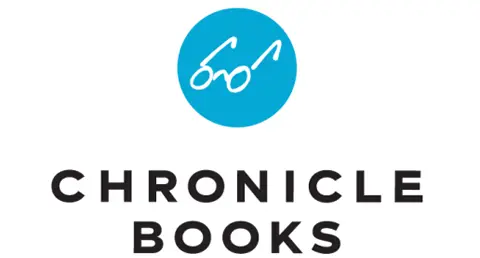 Chronicle Books, an independent publisher rooted in San Francisco, has been around since the iconic Summer of Love. Known for their attention to detail, they've seamlessly blended the tangible allure of quality publishing with a commitment to inclusivity and diverse collaborations. Housed in a historic maritime warehouse, their team is spread across four dynamic floors, each dedicated to different aspects of publishing. With a broad spectrum of offerings—from introspective journals to delectable cookbooks like "100 Morning Treats" and the quirky "Hand-Crafted Candy Bars"—the press is inviting readers to view the world through their innovative lens. Submission guidelines.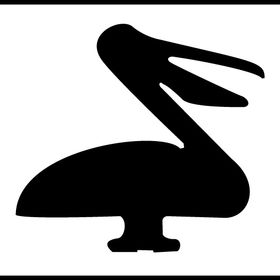 Since its establishment in 1926, Pelican Publishing Company has been at the forefront of immortalizing life in New Orleans and its environs. From publishing literary gems of renowned authors like William Faulkner to spotlighting local culinary treasures in the Classic Recipes series, the company has become synonymous with Southern culture. Today, as an independent imprint of Arcadia Publishing and under the guidance of Publisher Scott Campbell, Pelican continues to uphold its storied legacy, all the while ensuring that the heartbeats of the South are etched into its catalog, which includes titles like "100 Greatest Cajun Recipes" and "A Louisiana Christmas: Heritage Recipes and Hometown Celebrations." Submission guidelines.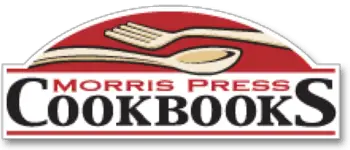 Morris Press Cookbooks, rooted in the legacy of Fred Carlson's print shop from 1933, stands as America's premier cookbook publisher. The company, having evolved through four generations of the family, celebrates its heritage in printing millions of cookbooks spanning all 50 states. Beyond sheer volume, they're known for the depth of personalization they offer, allowing budding authors to weave stories, and photos, and select from a plethora of design options. Their blend of tradition and innovation makes them not only the go-to source for community cookbooks but also an authority in preserving cherished family recipes through self-publishing. Submission guidelines.

Established as a publisher for health-conscious readers, Hatherleigh Press stands out for its commitment to producing content that champions well-being and a harmonious connection with nature. Their offerings range from books and DVDs that foster self-understanding and world awareness. Whether it's a deep dive into the rustic tastes of "Appalachian Appetite", a guide to sustainable living with "Backyard Farming", or exploring the wholesome benefits of "Complete Quinoa Cookbook", Hatherleigh's catalog embodies their ethos: active lifestyles, environmental stewardship, and an intrinsic understanding of our world's interconnected nature. Submission guidelines.
21. Kyle Books (Hachette Book Group UK)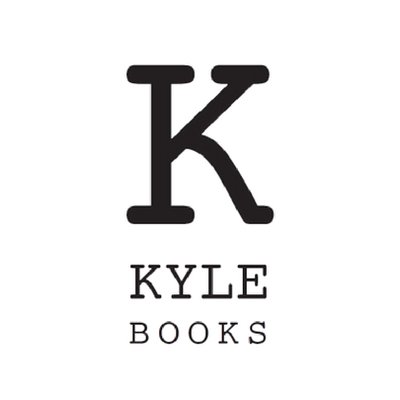 Kyle Books, a proud member of the Workman Publishing Company under Hachette UK, is a purveyor of finely curated cookery, crafts, lifestyle, and gardening literature. Reflecting a vast culinary and cultural spectrum, their repertoire promises something for every gourmand, whether you're a novice in the kitchen, an adventurous epicurean, or a global cuisine enthusiast. Garnering acclaim from the James Beard Foundation, the International Association of Culinary Professionals, and the World Gourmand Food Awards, their titles, such as "Stir Crazy", "Samarkand", and "Olives, Lemons & Za'atar", are not just books, but culinary journeys, inviting readers to savor, learn, and celebrate the world's rich repertoire of flavors. Submission guidelines.

Located amidst the picturesque Finger Lakes in Ithaca, NY, Burford Books is an independent publishing house celebrated for its eclectic collection of outdoor-centric literature. Burford boasts an array of titles delving into military history, gastronomy, gardening, travel adventures, and facets of life in upstate New York. Catering to the digital age, many of their works are available as e-books, compatible with a variety of e-readers. Complementing this is their extensive specialty network, orchestrated by their dedicated Ithaca marketing team. Titles such as "Artisan Beer", "Mastering the Craft of Smoking Food", and "Wine and Climate Change" exemplify the diverse offerings, inviting readers into a world of knowledge and passion. Submission guidelines.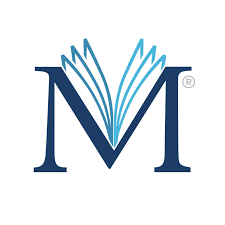 Operating as a full-service hybrid publisher, Mascot blends the superior aspects of traditional and self-publishing, offering authors unparalleled creative control, high royalties, and retention of rights, all while upholding exceptional production quality. Eschewing generic packages, Mascot tailors its approach for each author, providing a curated publishing journey underscored by individual attention, industry insights, and a commitment to evolving publishing trends. Titles such as "Plant-Based Cooking Made Easy" and "Bake Away: Twenty Recipes Capturing the Spirit of Creativity, Experience, and Expression" showcase the caliber and range of their publications. Submission guidelines.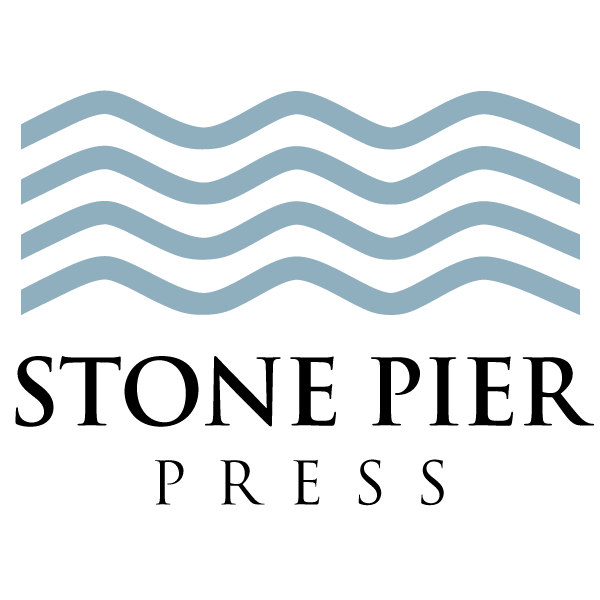 Stone Pier Press, a San Francisco-based nonprofit, is an eco-conscious publishing house championing the cause of a sustainable food ecosystem. With a central theme on DIY environmentalism, they produce books and news content that spotlight the importance of biodiversity and environmentally sound food habits, from growth to disposal. Their portfolio ranges from guides like "Tiny Victory Gardens: Growing Food without a Yard" and "Growing Good Food" to heartwarming narratives like "Sprig the Rescue Pig." Beyond publishing, Stone Pier actively fosters environmental activism through their Environmental News & Marketing Fellowship, aiming to shape advocates dedicated to fostering a healthier planet. Submission guidelines.

Harvard Common Press is a publishing house specializing in the culinary, parenting, and lifestyle genres. Their array of titles includes the aromatic "Mediterranean Small Plates" by Clifford Wright, the sizzling "Global Smoke" by Cheryl Jamison, and the eco-conscious "Vegan Barbecue" by Terry Sargent. With offerings like "The Weeknight Wild Game Cookbook" by Jennifer Danella and "The Complete Book of Pasta Sauces" by Allan Bay, Harvard Common Press ensures a diverse range of delectable and relevant content that promises to find a timeless spot on readers' shelves, appealing to a broad range of culinary enthusiasts. Submission guidelines.
Conclusion
These cookbook publishing companies have consistently set themselves apart by producing visually appealing books that tantalize both the eye and the palate. From traditional dishes to innovative culinary experiments, these publishers curate content that resonates with a diverse audience of epicures. Moreover, many of them are known to accept unsolicited manuscripts, providing a golden opportunity for budding authors to showcase their gastronomic expertise. As the appetite for culinary knowledge grows, perhaps it's time to get your cookbook published. Next up, you may want to explore a guide on self-publishing cookbook companies.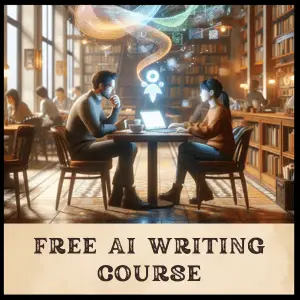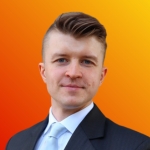 Rafal Reyzer
Hey there, welcome to my blog! I'm a full-time blogger, educator, digital marketer, freelance writer, editor, and content manager with 10+ years of experience. I started RafalReyzer.com to provide you with great tools and strategies you can use to become a proficient writer and achieve freedom through online creativity. My site is a one-stop shop for freelance writers, bloggers, publishers, and content enthusiasts who want to be independent, earn more money, and create beautiful things. Dive into my journey here, and don't miss out on my free 60-minute AI writing online course.