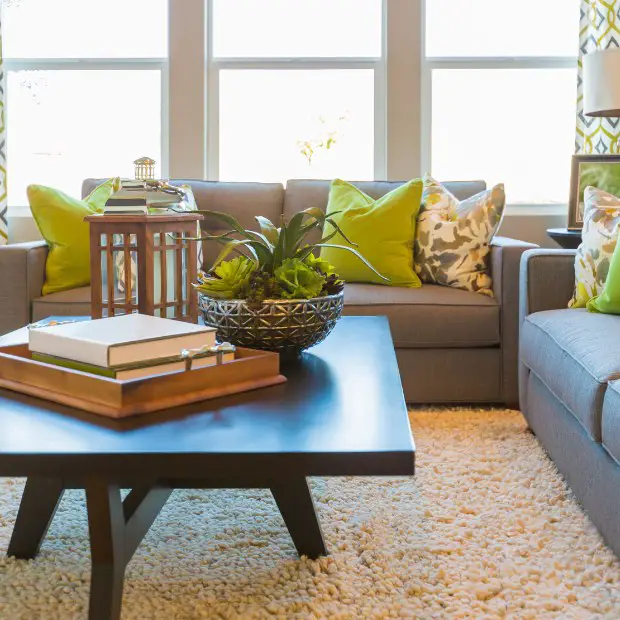 I've been a fan of coffee table books since first discovering them in a local bookstore as a young literary explorer.
They're grand, and aesthetically pleasing, with marvelous fonts and illustrations. They constitute a piece of art in and of themselves, but they also look great on tabletops and serve as a symbol of our commitment to art, travel, photography, literature, and other great things that life offers. If you want to get your hands on one (or more) of these hardcover artifacts, check the list below to explore the list of masters in coffee table book printing and design. After this guide, I'd be delighted if you explored my curated publishing company database.
Here's a list of the top coffee table book publishing houses:

Since its inception in 1980, Taschen has carved a niche in the world of publishing by making high-quality art and culture accessible to a broader audience. Known for its innovative range of products from affordable Basic Art series to highly collectible limited editions, Taschen is all about superior quality. A landmark in their publishing journey was the release of Helmut Newton's SUMO in 1999, setting a tone for meticulously curated collector editions. With a focus on sustainability, Taschen has been a carbon-neutral publisher for over 10 years, partnering with reforestation programs to offset emissions. Submission guidelines.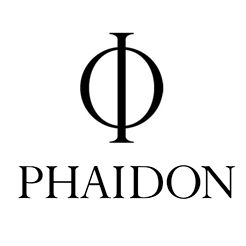 Phaidon Press, the premier global art books publisher has been providing impactful content for coffee tables for over 100 years. Founded in Vienna in 1923 and later moved to England, the company has consistently been at the forefront of art publishing, producing over 1,500 distinguished titles that cover art, photography, design, architecture, fashion, food, and travel. Its publishing triumphs range from large-format publications on renowned artists to best-selling titles like "The Story of Art," which has sold 8 million copies and been translated into 40 languages. Submission guidelines.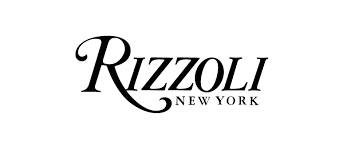 Rizzoli New York, renowned for high-quality illustrated table books, has cultivated an impressive reputation since opening the Rizzoli Bookstore on Fifth Avenue in 1964. Evolving into an eminent publishing house, Rizzoli has become a leader in various fields, including fashion, interior design, culinary, art, architecture, and photography. Their expansion included the launch of imprints like Rizzoli Universe and Ex Libris, and collaborations with sister company Mondadori Electa under Rizzoli Electa. They still have a local store in Manhattan where you can get your coffee table book. Submission guidelines.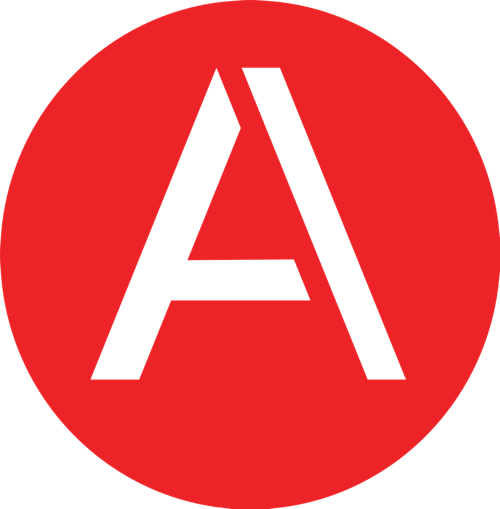 Founded in 1949, Abrams was the first company in the United States to specialize in publishing art and illustrated coffee table books. Today, they continue to be a leader in the field, offering critically acclaimed and bestselling works in art, cooking, craft, comics, interior and garden design, entertainment, fashion, and popular culture. Submission guidelines.

Founded in Paris in 1994 by Prosper and Martine Assouline, Assouline is the first luxury brand dedicated to culture. With a vision to create visually rich and compelling books in landscape format, the company has expanded to offer 1,700 titles across three main collections, special editions, unique library accessories, luxury gift items, and stylish furniture. More than just a publisher, Assouline also provides a curated library service, designing bespoke, one-of-a-kind libraries for clients, and has established a network of international boutiques in major cities around the world. Submission guidelines.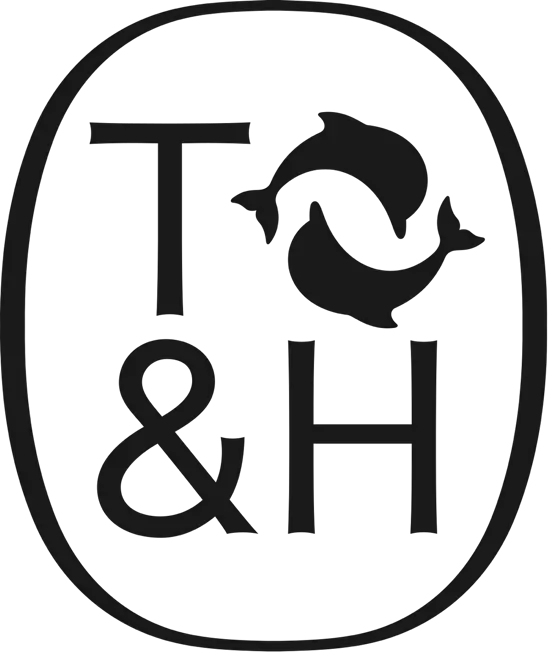 Founded in 1949 by Walter and Eva Neurath, Thames & Hudson sought to create a "museum without walls" and make the world of art accessible to a large reading audience. The company's name and logo, symbolizing the rivers of London and New York with two dolphins, signify the great idea of a transatlantic connection. As an independent, family-owned publisher, Thames & Hudson has over 2,000 titles in print, covering areas such as arts, architecture, design, photography, fashion, history, and popular culture. With headquarters in London, a sister company in New York, and additional companies in Hong Kong and Paris, Thames & Hudson employs over 200 staff around the world. Submission guidelines.

Founded in 1924, Prestel Publishing is a prominent global publisher specializing in the fields of art, architecture, photography, and design. With headquarters in Munich and offices in New York and London, Prestel boasts over 500 English titles in print and an international sales network. Known for its beautifully crafted coffee table books covering an array of subjects, the company emphasizes quality across all its offerings. Their books are a major visual treat, making them a go-to publisher for art enthusiasts, graphic designers, and anyone passionate about visual culture. Submission guidelines.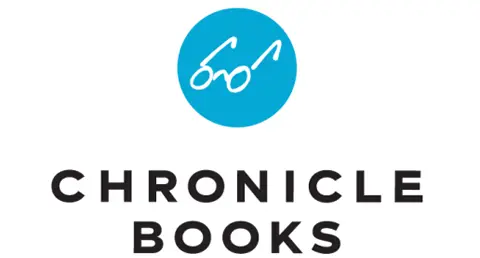 Chronicle Books is an independent publisher based in San Francisco, founded during the Summer of Love. They take a meticulous approach to design and production, ensuring that every detail adds to the desired impact. From books, journals, and games to ebooks and unique objects, each project is crafted with an emphasis on quality, aesthetics, and functionality. Submission guidelines.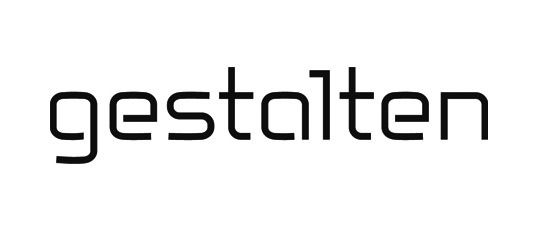 Gestalten is a pioneering publisher that continually reimagines the way it approaches the world of books. Originating with a focus on graphic design aesthetics, Gestalten's scope has broadened over the past two decades to encompass a vast range of subjects including architecture, visual culture, design & fashion, escapism, food & beverages, travel, and contemporary art. They always aim to sell books with the best possible layout and perfect color accuracy. Submission guidelines.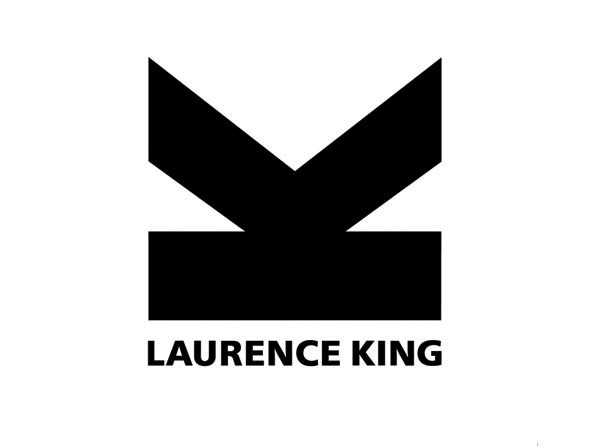 Laurence King Publishing, established in London in 1991, is a leading publisher in the creative arts. Renowned for working with top illustrators, designers, artists, and photographers, they produce beautifully crafted table books, games, and gifts in the fields of design, fashion, art, and architecture. In September 2020, the company was acquired by Hachette UK, joining the Orion Publishing Group, and extending its reach through a German-language subsidiary, Laurence King Verlag, founded in Berlin in 2017. Submission guidelines.

Founded in 1875 by Ernest Flammarion, Flammarion is a distinguished generalist publishing house based in France, covering literature, humanities, and coffee table books. With a literary history that includes classical and popular authors like Émile Zola and Guy de Maupassant, Flammarion has expanded its focus into areas such as philosophy, science, art, and children's literature. The publisher has gained a reputation for excellence in the field of fine art and practical books, becoming a reference partner of major cultural institutions. Submission guidelines.

TeNeues Verlag is a publishing house specializing in high-quality and exclusive books covering photography, travel, nature, architecture, design, lifestyle, culture, and art. Established in Krefeld in 1931 by Dr. Heinz TeNeues as a family-run print shop, it has evolved into an internationally recognized publisher. With headquarters in Düsseldorf and additional locations in Munich and New York, teNeues collaborates with iconic and contemporary photographers and major companies like BMW, Ferrari, and Swarovski. Its multilingual illustrated books are distributed in over 50 countries worldwide. Submission guidelines.

Knesebeck Verlag, founded in 1987 by Dr. Rosemarie von dem Knesebeck, is a German publishing house specializing in high-quality illustrated non-fiction books, photography volumes, children's literature, comics, and coffee table books. The Munich-based publisher has worked with prominent photographers and authors, achieving success with titles such as "The Earth from Above – Day by Day" by Yann Arthus-Bertrand. Submission guidelines.

Clarkson Potter, an imprint of The Crown Publishing Group (a part of Random House), is a lifestyle brand focusing on printing design, fashion, humor, health, stationery, and other paper products. As a high-end gift and stationery line, it specializes in gift books with beautiful illustrations, recipe and trivia decks, guided journals, and various paper-based novelty items. Known for producing elegant and innovative products, Clarkson Potter has collaborated with celebrated authors such as Gretchen Rubin, Chuck Klosterman, Max Brooks, Mindy Kaling, and Amy Krouse Rosenthal. Submission guidelines.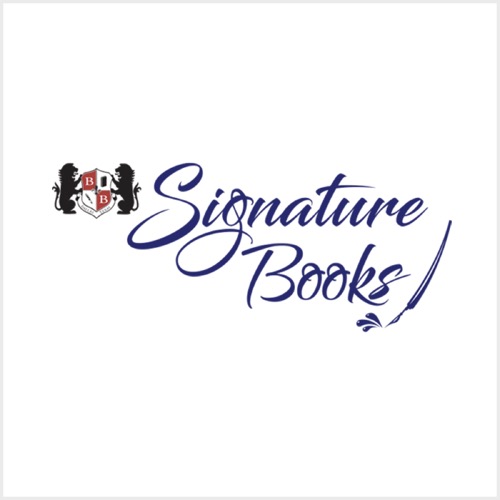 Signature Books, a division of Brown Signature Books (BBPG), specializes in the creation of bold coffee table books that encapsulate and celebrate the unique stories, brands, and legacies of its clients. Leveraging a turnkey creative platform, Signature Books offers self-publishing services and crafts one-of-a-kind masterpieces that preserve the artistry and history of a wide range of subjects, from corporations and entrepreneurs to photographers and sommeliers. Submission guidelines.

Hatje Cantz is an international publisher specializing in illustrated books on art, architecture, photography, design, and visual culture. Founded by Gerd Hatje in Stuttgart in 1945 and now based in Berlin, the publishing house emphasizes quality both in content and production. Additionally, the "Edition Hatje Cantz" line offers limited editions of works on paper, photographic prints, and art objects by selected artists. In the digital age, Hatje Cantz has embraced new forms of mediation, acting as a link between artists, museums, authors, galleries, and a visually curious public. If you want to get a few copies of their coffee table books, you can easily get them through their online store. Submission guidelines.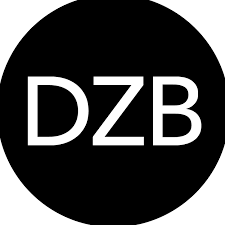 David Zwirner Books is the publishing house of the renowned David Zwirner Gallery, founded in 2014 and located in Manhattan's Chelsea neighborhood. Dedicated to producing art publications, including monographs, artist books, historical surveys, and interviews, David Zwirner Books emphasizes artist-led projects and new scholarly approaches to art writing. The imprint publishes over 25 titles a year, distributed globally by Simon & Schuster and Thames & Hudson, and sold through museum stores, independent bookstores, online retailers, and at David Zwirner gallery locations. Submission guidelines.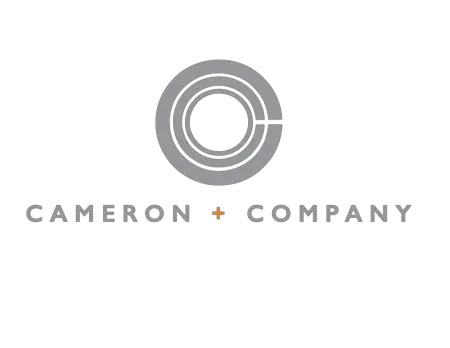 Cameron+Company, founded in 1964 by aerial photographer Robert Cameron, is a boutique publishing house specializing in books and calendars. They invest time to create engaging visual content that always goes through a professional editor and graphic designer. As a publisher, it continues to carry on the legacy of its founder by producing aesthetically pleasing and culturally significant works that appeal to a wide range of readers. Submission guidelines.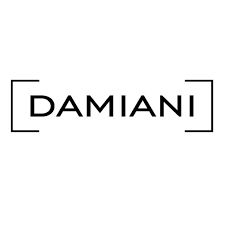 Founded in May 2004 within the Damiani Graphics Industry, a Bolognese lithography company specializing in art and coffee table volumes, Damiani Books continues a tradition of high-quality craftsmanship paired with innovative technology. The imprint stands out for its attention to the finest details, transforming books into real objects of art and serving as an observatory for new generations of international artists and modern customs. Damiani's dedication to aesthetics and creativity makes it a notable player in the global art publishing landscape. Submission guidelines.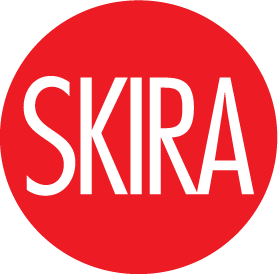 Founded in 1928 by Alberto Schira in Lausanne, Skira is a legendary art publishing house known for its extraordinary attention to detail paired with innovation. Starting with a collaboration with Pablo Picasso for its first publication, "Les Métamorphoses d'Ovide," the company quickly established itself as a game-changer in the world of art publishing. Although the death of its founder in 1973 and subsequent changes in the publishing world led to a scaling back of operations, Skira's legacy continues, maintaining its position as a prominent publisher in the art world. Submission guidelines.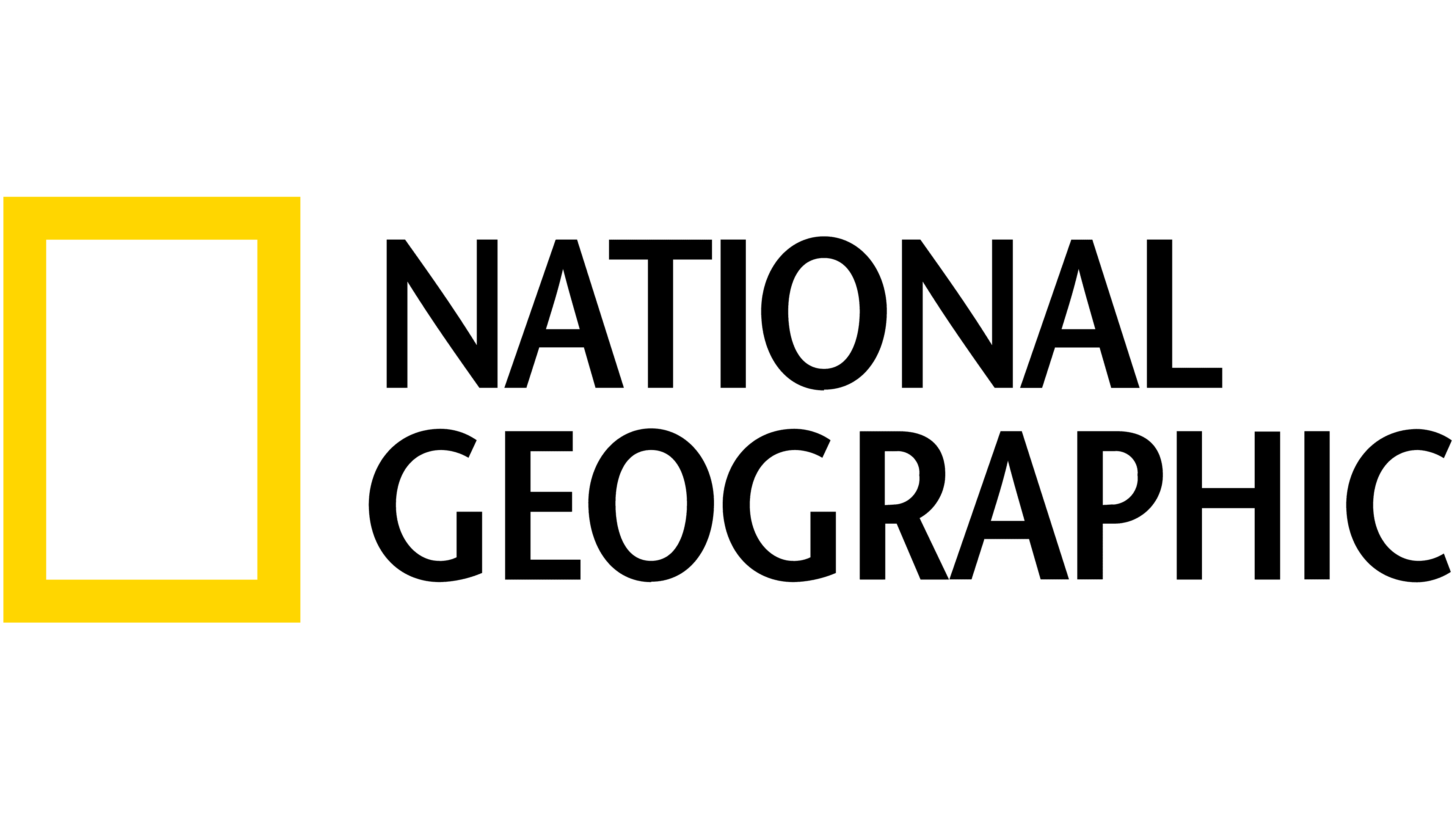 National Geographic, known worldwide for its iconic magazine and stunning photography, has also made a significant impact in the world of publishing through its coffee table books. These visually captivating volumes encapsulate the spirit of exploration, science, and culture that has been the hallmark of National Geographic's mission since its founding in 1888. The books often feature a collection of breathtaking images captured by some of the world's most renowned photographers, showcasing diverse landscapes, wildlife, and cultures from across the globe. Submission guidelines (N/A).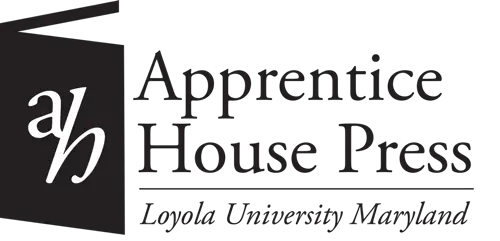 Apprentice House Press, based at Loyola University Maryland, stands as the nation's first entirely student-managed book publisher. Established to provide hands-on education about the book publishing process, it functions as a unique learning lab where students are responsible for everything from acquisitions to design, production, and marketing. Submission guidelines.
FAQs:
Can you self-publish a coffee table book?
Yes, you can self-publish a coffee table book. Many platforms and services provide tools for authors to independently create and publish their coffee table books, allowing for creative control over content, layout, design, and distribution.
How much does it cost to self-publish a coffee table book?
The cost of creating and self-publishing a coffee table book can vary widely based on factors like book size, page count, design complexity, and printing requirements. On average, it can range from a few hundred to several thousand dollars for professional editing, design, printing, and distribution services.
Are coffee table books profitable?
They can be profitable, but success depends on factors such as production costs, pricing strategy, marketing efforts, and the book and graphic designer's appeal to its target audience. If well-executed and effectively marketed to a specific niche, coffee table books have the potential to generate profits through sales, especially in specialty markets where there's a demand for visually stunning and well-curated books.
What is the minimum word count for a coffee table book?
There's no strict minimum word count for a coffee table book, as these books primarily focus on visuals and aesthetics. However, they usually contain enough text to provide context, captions for photos, and descriptions for the images. The amount of text can vary widely depending on the book's theme, design, and intended audience.
Conclusion
Discover a captivating realm within the publishing landscape through an exploration of the giants of coffee table book publishing. These notable entities have curated a niche with a particular interest in crafting stunning visual narratives that deserve coveted shelf space in any art aficionado's collection. From traditional publishers to student-managed initiatives, their dedication to producing exquisite photography books and illustrated masterpieces is evident. Meticulous attention to design, often orchestrated by skillful graphic designers, ensures not only striking visuals but also proper content flow that beckons readers to embark on immersive journeys through art, culture, and storytelling. If you want to get published with one of these companies, you would need a literary agent and a ready manuscript. Next up, you may want to explore a guide on board game publishers.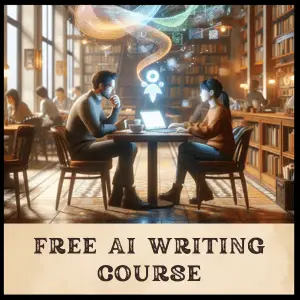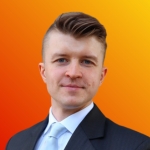 Rafal Reyzer
Hey there, welcome to my blog! I'm a full-time blogger, educator, digital marketer, freelance writer, editor, and content manager with 10+ years of experience. I started RafalReyzer.com to provide you with great tools and strategies you can use to become a proficient writer and achieve freedom through online creativity. My site is a one-stop shop for freelance writers, bloggers, publishers, and content enthusiasts who want to be independent, earn more money, and create beautiful things. Dive into my journey here, and don't miss out on my free 60-minute AI writing online course.