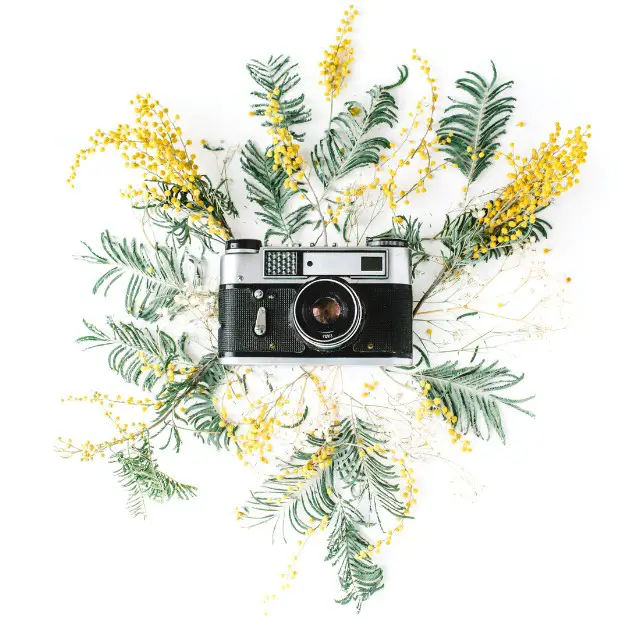 There's something magical about capturing unique moments and creating art through photography.
The practice of documenting my life and travels helped me develop an eye for aesthetics and a deep appreciation for beautifully designed photography books. In this curated list, you'll find the most notable organizations involved with this genre. From legendary publishing houses to small independent organizations, there's something here for every photographer and art book lover. Once done here, see my comprehensive list of 3,000+ publishing entities.
Here's a list of the top photo book publishing companies: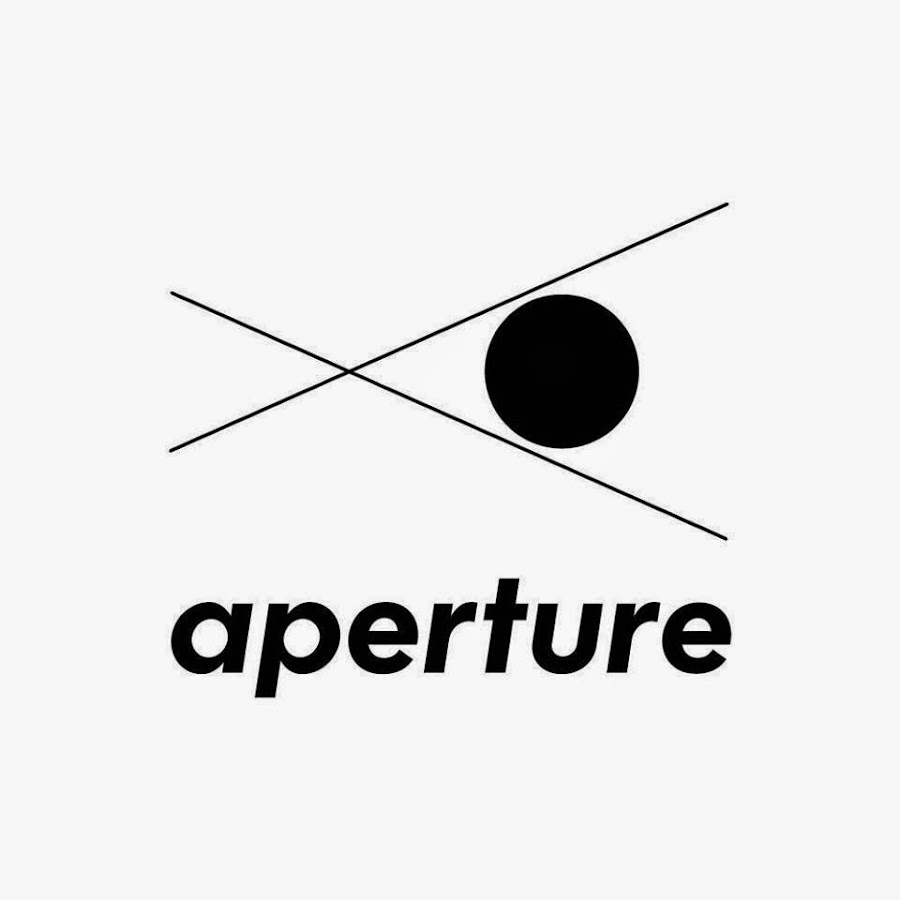 Founded in 1952 and based in New York, Aperture is a pioneering nonprofit publisher that's a global nexus for conversations about photography. Distinguished for its quarterly magazine and an array of thought-provoking books, Aperture promotes artists while championing under-recognized voices. They have published iconic works such as Dawoud Bey's "Elegy" and Alex Webb's "Dislocations," along with hosting exclusive limited-edition sales and special bundles featuring artists like Deana Lawson and Stephen Shore. Supported by a network of funders, patrons, and subscribers, the company remains a force to be reckoned with in shaping the photography landscape. Submission guidelines.

Founded by Gerhard Steidl in 1969 in Göttingen, Germany, Steidl has metamorphosed from a screen-printing workshop into an independent publishing company with a keen focus on art, literature, and especially photography. Famed for holding the worldwide rights to the works of Nobel Laureate Günter Grass since 1993, the publisher has broadened its literary scope to include luminaries like Halldór Laxness, Sebastian Barry, and Edna O'Brien. Its photo book program, launched in 1994, is a treasure trove of works by renowned photographers like Joel Sternfeld, Bruce Davidson, and Robert Frank. What sets Steidl apart is its meticulous attention to detail, and as a result, each book is a singular work of visual art. Beyond publishing, Gerhard Steidl is also an active curator, with exhibitions ranging from Robert Frank's "Books and Films, 1947–2018" to Karl Lagerfeld's "The Little Black Jacket." Submission guidelines.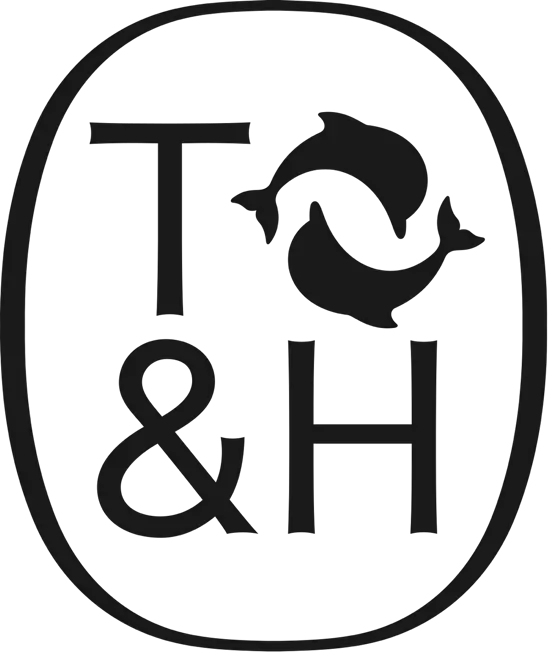 Established in 1949 by Walter and Eva Neurath, Thames & Hudson set out with a mission to be a 'museum without walls,' bringing the world of art to a broader reading public. Headquartered in London with branches in New York, Hong Kong, and Paris, this family-owned publisher is a leader in the illustrated books market, boasting over 2,000 titles across a diverse range of subjects including photography, fashion, and popular culture. Known for high-quality publications, the company has offered notable works such as "Henri Cartier-Bresson: The Other Coronation," "Reclaim the Street" by Stephen McLaren and Matt Stuart, and "The Unseen Saul Leiter" among others. Symbolized by two dolphins facing east and west, the publisher encapsulates the transatlantic essence of intellectual curiosity and aesthetic appreciation. Submission guidelines.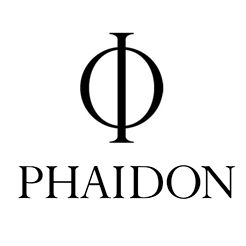 Founded in Vienna in 1923 by Dr. Béla Horovitz, Frederick 'Fritz' Ungar, and Ludwig Goldscheider, Phaidon has earned a reputation as a global publisher in the creative arts. The company specializes in producing high-quality, innovative books on a variety of subjects including art, photography, design, architecture, fashion, food, and travel. With a history marked by adversity, innovation, and collaboration with influential authors like Ernst H. Gombrich, the company has evolved into a global entity, headquartered in London and New York, publishing books in multiple languages and selling in over 100 countries. Notable partnerships for Phaidon include collaborations with global figures such as Rihanna, NIKE, and Annie Leibovitz. Submission guidelines.

TASCHEN is a publishing house that has been revolutionizing the world of art books and coffee table books since 1980. Known for its eclectic range, the company offers everything from an affordable Basic Art series, and instructional books to luxurious collector editions like Helmut Newton's landmark SUMO. TASCHEN also aims for sustainability as a carbon-neutral publisher, offsetting emissions through partnerships like the reforestation program Instituto Terra. Whether you are a novice or a dedicated art book collector, the company's curated selection features works from world-class artists and photographers. Submission guidelines.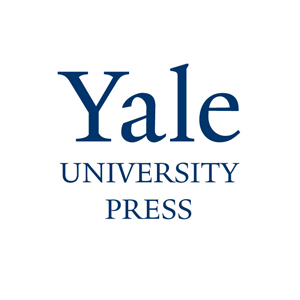 Yale University Press showcases an eclectic range of photographic works that align with its mission of fostering intellectual curiosity and public discourse. From intimate portraits of renowned writers by Laura Wilson to a comprehensive monograph on Bernd and Hilla Becher's industrial photography, the Press extends the boundaries of academic and artistic inquiry. Other notable works include Aglaya K. Glebova's exploration of Aleksandr Rodchenko's photography during Stalin's era, a collection of Jeff Wall's large-scale "near documentaries," Marcia Resnick's contribution to New York's Downtown art scene, and Joshua Rashaad McFadden's vibrant examination of Black life in America. Submission guidelines.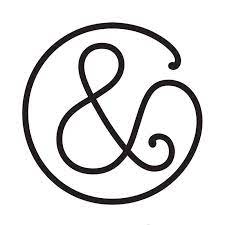 Distributed Art Publishers (D.A.P.) is a leading source for books on modern and contemporary art, photography, design, and aesthetic culture in America. Established in 1990 in New York, D.A.P. serves as a critical link between publishers, museums, and cultural institutions worldwide and the American marketplace. It exclusively represents and distributes works from esteemed museum publishers such as the Museum of Modern Art, New York, and the Guggenheim Museum, as well as independent publishers like Steidl and Hatje Cantz. Over the years, D.A.P. has been instrumental in bringing art in a book form to the fore, from works on iconic artists like Gerhard Richter and Wolfgang Tillmans to brand new authors. Submission guidelines.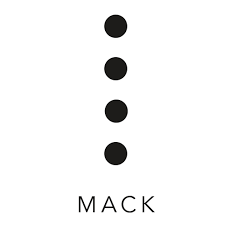 Founded in 2010 in London by Michael Mack, MACK is an independent publisher specializing in award-winning visual arts books. Initially rooted in photography, MACK has expanded its focus to include art, literature, and critical studies, collaborating with leading artists, writers, and cultural institutions worldwide. The publisher also supports emerging talent through its annual First Book Award, a free-to-enter competition for artists worldwide. MACK is known for its meticulous attention to the design and production of high-quality books, as well as its efforts to promote works of visual art. Submission guidelines.

Established in 1924 and headquartered in Munich with offices in New York and London, Prestel Publishing is a leading global book publisher, specializing in art, architecture, photography, and design. With over 500 English titles in print, the publisher offers an extensive and diverse catalog that ranges from major exhibition catalogs to pop culture, fashion, and children's books. The company has garnered widespread acclaim for its emphasis on quality and beauty in book design, earning numerous awards in the publishing industry, as it continues to cater to art aficionados, designers, and visual culture enthusiasts. Submission guidelines.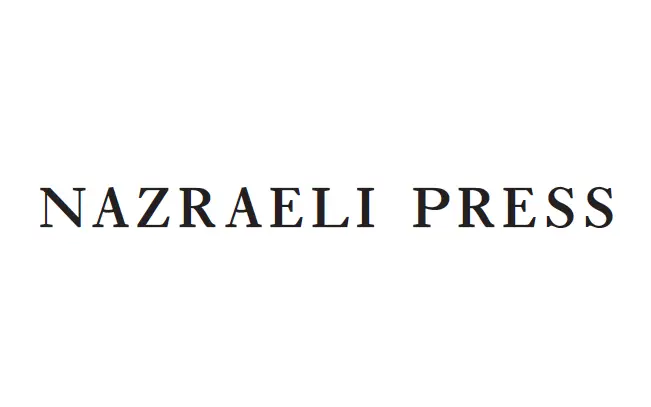 Nazraeli Press, founded in 1990 and initially based in Munich before moving to the United States in 1997, is a pioneering publishing house specializing in fine arts and applied arts. With over 600 titles to its name, the press is celebrated for its inventive use of materials and formats—from traditionally bound monographs to unique "One Picture Books" that come with signed, original photographs. Works such as "Juarez" by Terry Allen, "Nitro, Drag Racing In The Sixties: 1964—1966" by Steve Banks, and "American Portraits 1979-1989" by Leon Borensztein represent the range and depth of Nazraeli's catalog. The press has also been recognized in institutional collections, including Stanford University and The Museum of Modern Art, New York. Submission guidelines.

Focal Press, a leading publisher under Routledge, specializes in media technology books across a wide range of subjects including animation, acting, audio engineering, filmmaking, and photography. Serving professionals and enthusiasts alike, their publications offer practical, hands-on information to help individuals master their respective crafts. From softcover books and professional practice guides to anthologies, Focal Press provides an extensive selection of resources for those looking to excel in creative and applied media fields. Submission guidelines.

Founded in 1995 by Daniel Power and joined by Craig Cohen in 1996, powerHouse Books has carved a unique niche in the publishing world, specializing in fine art, documentary, pop culture, fashion, and celebrity books. Renowned for challenging the status quo of the industry, the publisher has released culturally influential bestsellers, such as Women Before 10 A.M. by Véronique Vial and New York on September 11 by Magnum Photographers. With successful partnerships for branding and packaging, like those with Nike and Capitol Records, the publishing company has not only redefined the landscape of illustrated books but also contributed to philanthropic causes. Submission guidelines.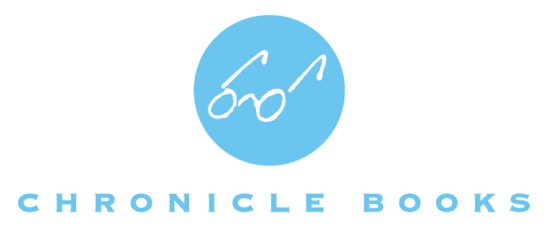 Chronicle Books is an independent publisher headquartered in San Francisco, famous for its meticulous attention to detail and design in creating books, journals, games, and other products. Established during the Summer of Love, the company places a strong emphasis on inclusivity and diversity, partnering with artists, writers, and organizations that reflect a wide array of perspectives. With a multi-floor workspace housed in a historic maritime machine shop and warehouse, the company aims to craft objects that are not just read or used but treasured. Whether it's art, photography, entertainment, or lifestyle, each product is designed to be a tactile, visually appealing experience. Submission guidelines.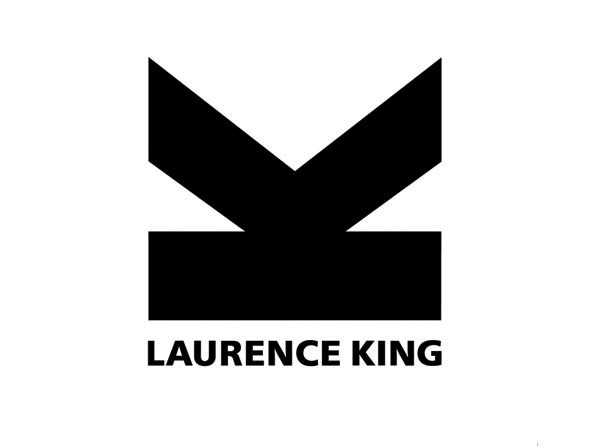 Laurence King Publishing, founded in London in 1991, is a globally recognized publisher specializing in the creative arts, including design, fashion, art, architecture, and photography. Known for its collaboration with top-notch illustrators, designers, artists, and photographers, the company produces terrific books and gifts. In 2020, Laurence King was acquired by Hachette UK and incorporated into the Orion Publishing Group, entering a new phase in its over 30-year history. With a German-language subsidiary, Laurence King Verlag, established in 2017, and an ongoing commitment to ethical and sustainable business practices, the publisher continues to be a pioneer in its field of contemporary arts. Submission guidelines.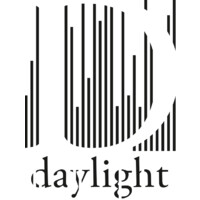 Founded in 2003, Daylight is a specialized publisher that focuses on highlighting emerging and mid-career photographers through both print and digital platforms. With a unique blend of documentary and conceptual photographic work, Daylight aims to not only showcase artistic talent but also to raise awareness on crucial contemporary issues. Whether it's exploring environmental fragility or examining societal power dynamics, the company goes beyond mere visual aesthetics to rejuvenate the intricate relationship between art, photography, and the larger world. Submission guidelines.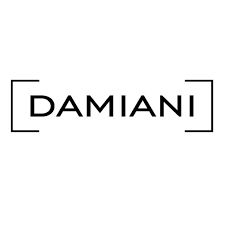 Founded in May 2004, Damiani specializes in publishing high-quality volumes in the realms of art and photography. Based in Bologna, Italy, the publisher merges traditional craftsmanship with cutting-edge technology to create meticulously edited books that are themselves works of art. Damiani's portfolio is diverse, featuring not only projects from established figures in art and photography but also works from emerging international talents. Their current offerings span multiple genres, including photography, architecture, design, reportage, pop culture, fashion, collecting, and sports. Submission guidelines.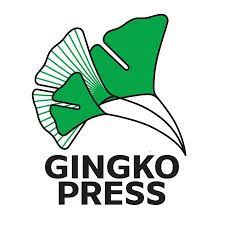 Founded in 1985 in Hamburg, Germany, by Mo Cohen and Julie von der Ropp, Gingko Press expanded to the United States in 1991, initially operating out of Santa Rosa, California. Now headquartered in Berkeley, the publisher specializes in a variety of genres including graphic design, popular culture, street art, and photography. Gingko Press is notably the holder of world rights to the works of Marshall McLuhan, the pioneering media theorist who coined the phrase "the medium is the message." In addition to McLuhan's works, the publisher has translated and published critical works such as Charles Bukowski's "Screams from the Balcony" and Marshall McLuhan's "The Gutenberg Galaxy." Submission guidelines.

Founded in 1945 by Gerd Hatje in Stuttgart, Hatje Cantz is a renowned international publisher specializing in illustrated books on art, architecture, photography, design, and visual culture. Now based in Berlin, the company is committed to producing high-quality, sustainably-made books and has expanded its portfolio to include digital formats and limited-edition art objects through "Edition Hatje Cantz." With a current catalog of around 1,200 titles and a dedicated team of 25 employees, Hatje Cantz collaborates with artists, museums, authors, and curators to serve a global audience interested in art and visual culture. Submission guidelines.

Founded in 1995, Kehrer Verlag is a leading global publisher in the realm of photo books and one of Germany's few independent publishing houses. Known for its focus on photography, contemporary art, historical art from the 17th to the 20th centuries, and international sound art, the company has received numerous international photo book awards and was the German partner for the European Publishers Award for Photography from 2011 to 2016. Operating alongside Kehrer Design, the publisher ensures meticulous attention to detail in the production process, from layout and typography to color-matching and printing, collaborating closely with artists, authors, and cultural institutions to produce high-quality works. Kehrer Verlag books are available in well-stocked art and photo bookstores, at major art and photo fairs, and through a worldwide network of representatives. Submission guidelines.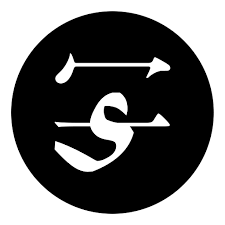 Founded in 2012 and based in Tokyo, Japan, Shashasha is an online bookshop specializing in photobooks and fine art books, from around the globe. Curated by founder Mark Pearson and CEO Hiroshi Onishi, the platform offers a diverse catalog that includes new publications, self-published works, and rare or out-of-print books. With a unique focus on works from Asia, Europe, Africa, Australia, and the Americas, Shashasha has carved out a niche for art and photography enthusiasts looking for hand-selected, carefully considered pieces. Submission guidelines.

Founded in 1976 as the Center of Community Access Television, Amherst Media is the oldest continuously operating nonprofit Cable Access Center in the U.S., based in Amherst, MA. Initially focused on providing Public, Education, and Government (PEG) Access, the center has evolved to include training in arts and new media technologies. Committed to bridging the digital divide and promoting free speech, the company empowers its community to become active participants in the art world and informed consumers in the rapidly changing landscape of media and technology. Submission guidelines.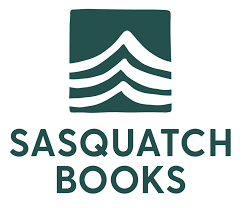 Based in Seattle, Washington, Sasquatch Books is a multifaceted publishing house with three distinct imprints: Sasquatch Adult, Little Bigfoot, and Spruce Books. Specializing in visual nonfiction, nature-themed photo books, and self-help books, the company aims to reflect the diverse and creative spirit of the Pacific Northwest. Sasquatch Books is all about fostering free expression, literacy, and creativity, with a particular focus on supporting reading culture and underserved communities in its home region. Submission guidelines.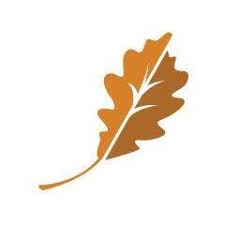 Overcup Press is an independent publisher based in Portland, Oregon, specializing in non-fiction works that include literary nonfiction, art, photography, travel, design, and epicurean titles. Founded by Patrick McDonald, who holds an M.A. in publishing and is the co-author of "Classroom Publishing," the company aims to bring books to life that are relevant in the 21st century. Co-founder Rachel Bell heads the Marketing & PR, lending her business acumen to everyday operations. With a varied catalog ranging from essays about Hawai'i to guides on Portland's craft distilling scene, the Press is devoted to producing thoughtfully curated works that resonate with modern readers. Submission guidelines.

Founded in 2015 by artists Nicolai Howalt & Trine Søndergaard, Fabrikbooks is an award-winning independent publishing house based in Copenhagen. Specializing in high-quality publications featuring contemporary Nordic and photography-based artists, the company has garnered several awards including the 2020 Maribor Photobook Award and the Danish Bookdesign of the Year. With a diverse catalog that ranges from original prints to special editions, posters, and cards, Fabrikbooks aims to amplify the work of cutting-edge artists, making their creations accessible through meticulously designed and curated books. Submission guidelines.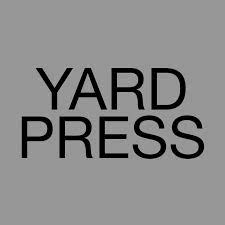 Yard Press is an independent publishing house that serves as a platform for experimental publications and underground cultures. With a catalog that includes works from artists like Marianne Hesselbjerg, Mario Cresci, and Fabio Sgroi, Yard Press specializes in niche, often sold-out editions that explore avant-garde subjects and visual narratives. Whether it's gritty street photography or conceptual art, Yard Press is committed to pushing the boundaries of traditional publishing, offering readers a curated selection of works that capture the essence of the underground. Submission guidelines (N/A).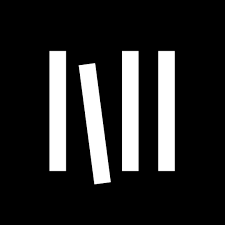 TIS Books is an independent press specializing in photo books and was founded in 2015 by a collective of photographers. Based in Brooklyn and Oakland, the press publishes a range of photo books featuring works from both emerging talents and internationally renowned artists. With a philosophy rooted in the organic growth and intimate relationship between humans and books, TIS offers a curated collection of photographic titles that includes titles like "Orange Grove" by Clifford Prince King, "Theatrum Equorum" by Andrea Modica, and "One Star and a Dark Voyage" by Barbara Bosworth. Submission guidelines.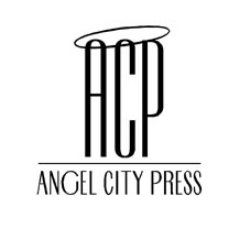 Founded in 1992, Angel City Press is a publisher specializing in high-quality, award-winning books that focus on the cultural history of the West, particularly California. With an aesthetic that blends nostalgia and modern design, each book is luxuriously illustrated and created in collaboration with California's top graphic artists and photographers. Titles range from "After/Image" and "Becoming Los Angeles" to "An Architectural Guidebook to Los Angeles," capturing the diverse cultural and historical landscapes of the region. Known for their meticulous attention to detail, Angel City Press publishes books that are both intellectually engaging and visually stunning. Submission guidelines.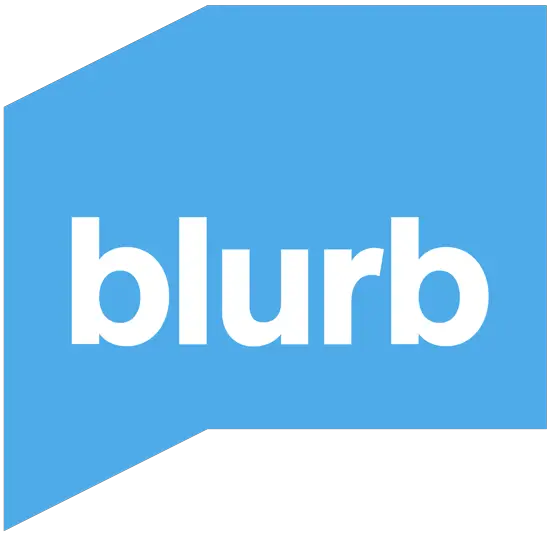 Blurb is an online platform that offers publishing services and empowers users to create professional-quality photo books, portfolios, and magazines. With a user-friendly design tool, Blurb offers a range of customizable self-publishing options including Layflat books, hardcover formats, and various paper quality choices. The service provides complete creative control from start to finish, allowing you to wrap images across the cover and spine, and even offers distribution options through its bookstore as well as platforms like Amazon and Ingram. Special promotions, such as 30% off on photo books and 20% off on trade books, make it an appealing choice for both amateur and professional photographers. Submission guidelines.

Dewi Lewis Publishing, celebrating its 30th anniversary in 2023, is an independent publishing house specializing in photo books and award-winning fiction. Founded by the husband-and-wife team of Dewi Lewis and Caroline Warhurst in 1994, the company has earned international acclaim for its diverse catalog featuring leading photographers like Laia Abril and Martin Parr. With an annual release of up to 20 new titles distributed worldwide, the publisher has also garnered prestigious awards including PHotoEspana's Outstanding Publishing House of the Year and the Paris Photo / Aperture Foundation Photobook of The Year Award. Dewi Lewis himself is an Honorary Fellow of the Royal Photographic Society and has received multiple accolades for his contributions to photography and publishing. Submission guidelines.

Stanley / Barker is a British publishing house specializing in photo books and artist portfolios, often released in combined trade and limited editions. Known for its collaborations with prominent artists like Bill Henson, Mark Steinmetz, and Tod Papageorge, the publisher has carved out a niche for meticulously curated visual narratives. In addition to books, they also produce silk screen posters, offering a multifaceted approach to photographic storytelling. Stanley / Barker has become a noteworthy name in the realm of contemporary photography and a small independent publishing house. Submission guidelines.
Other notable publishers of photo books:
Trolley Books
Éditions Xavier Barral
Lannoo Publishers
Errata Editions
The Ice Plant
Here Press
RVB Books
GOST Books
Edition Patrick Frey
Primary Information
Contrasto
Koenig Books
teNeues
Conclusion
The world of photography book publishing is a dynamic landscape that continues to shape our understanding of contemporary culture. The best publishers not only produce books that are visually stunning but also dive deep into non-fiction books that explore societal issues, human experiences, and artistic expressions. Their curated selections often reflect a symbiosis of aesthetic brilliance and intellectual depth, contributing significantly to both book sales and cultural discourse. Whether you're an avid collector or a casual reader, photographic collections from these publishers offer an unparalleled lens through which to explore the world. Next up, you might be interested in checking the top photo managers with the face recognition feature, or a collection of magazines and websites that publish personal essays.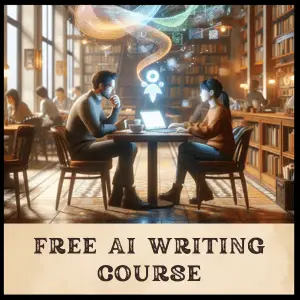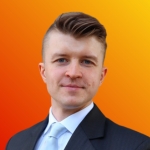 Rafal Reyzer
Hey there, welcome to my blog! I'm a full-time blogger, educator, digital marketer, freelance writer, editor, and content manager with 10+ years of experience. I started RafalReyzer.com to provide you with great tools and strategies you can use to become a proficient writer and achieve freedom through online creativity. My site is a one-stop shop for freelance writers, bloggers, publishers, and content enthusiasts who want to be independent, earn more money, and create beautiful things. Dive into my journey here, and don't miss out on my free 60-minute AI writing online course.