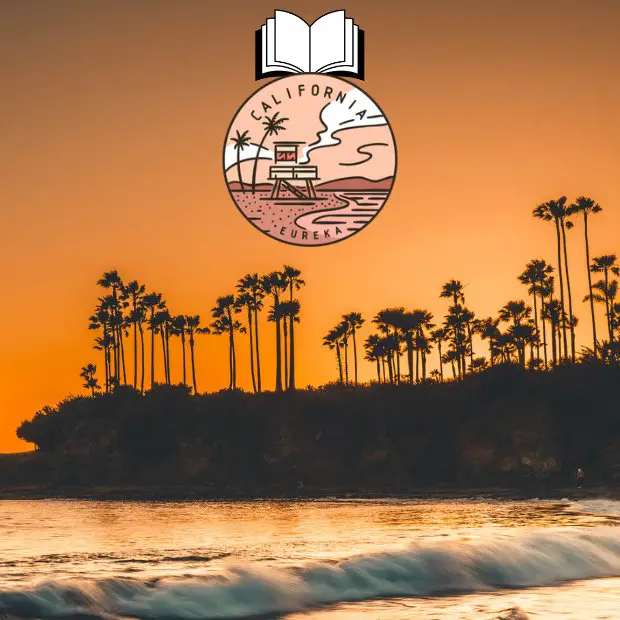 With its endless sunshine, breathtaking landscapes, and a long history of nurturing visionaries, California has earned its reputation as a crucible for creativity. It's not just the land of Hollywood stars and tech innovators, but also an epicenter for the written word. In this article, we will explore the best book publishers in California, each making a significant impact in the realm of literature. From renowned giants to emerging independent presses, these publishers embody the diverse and eclectic spirit of California's literary scene.
Here are the top book publishers in California:

Founded in 1893 and nestled in Oakland, CA, the University of California Press (UC Press) stands as a leading academic publisher. It's the literary arm of the famed University of California system and is renowned for spreading intellectual conversation and academic advancement. Leveraging support from the UC Press Foundation, the Press enriches higher education by publishing comprehensive works across a diverse spectrum. It spans humanities, social and natural sciences, cultural and environmental studies, public health, philosophy, religion, and even unexpected niches like criminology, culinary arts, law, and music. It's a testament to their commitment to excellence in scholarship and broad-ranging exploration. Submission Guidelines (book proposals).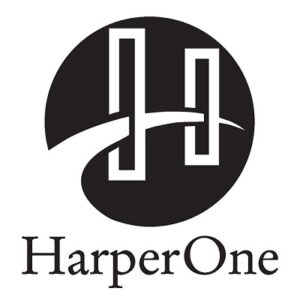 HarperOne is a prominent publishing imprint based in San Francisco, CA, known for its collaboration with some of the most influential and visionary authors. It is the division of HarperCollins Publishers that focuses on books that explore spirituality, religion, philosophy, personal growth, science, technology, health, healing, and social justice. Whether it's exploring ancient wisdom, engaging in meaningful conversations about social issues, or delving into personal development, HarperOne strives to inspire, challenge, and enlighten readers with its carefully curated selection of books. Submission Guidelines.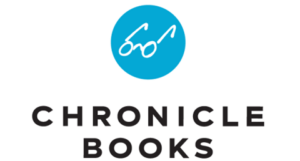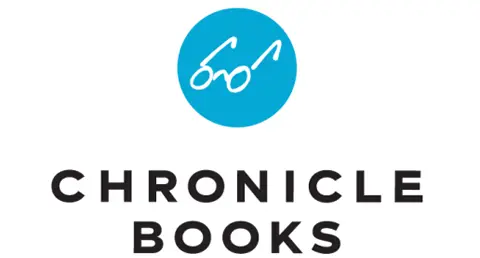 San Francisco-based Chronicle Books distinguishes itself with its uniquely captivating and aesthetically pleasing titles. Celebrated for consistently defying traditional publishing norms, they seamlessly blend distinct formats, compelling illustrations, and immersive interactive elements into their books. Their wide-ranging catalog embraces numerous subjects—from art, design, and architecture to children's literature, cooking, and pop culture, spiced with dashes of humor and lifestyle insights. Partnering with gifted authors, illustrators, and photographers, Chronicle Books masterfully crafts stories that captivate and inspire readers across the age spectrum. Submission Guidelines.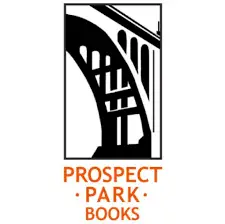 Prospect Park Books, based in Altadena, CA, is one of the imprints of Turner Publishing. Their catalog showcases a diverse range of authors, both emerging and established, and offers readers a window into the vibrant tapestry of Southern California's literary landscape. Prospect Park Books has been publishing titles in literary fiction for years, delving into diverse subjects such as mystery, suspense, horror, graphic novels, comics, humor, children's books, and romance. As for their non-fiction lineup, they have books about business, biography, family, relationships, cooking, true crime, crafts & hobbies, pets & animals, and a lot more. Submission Guidelines.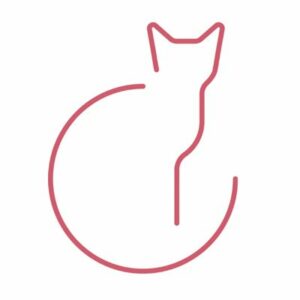 Two Lines Press is one of the few book publishers in San Francisco, CA that specializes in translating international literature into English. As an imprint of the Center for the Art of Translation, they introduce American readers to diverse voices and perspectives worldwide. The company publishes award-winning works of contemporary fiction, poetry, and narrative nonfiction that provide book lovers with a rich cultural experience. They also publish a bi-annual journal that celebrates the work of some of the world's finest literary translators. Submission Guidelines.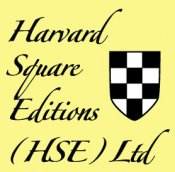 Harvard Square Editions is based in Hollywood, CA in Los Angeles County, and is run by the Harvard Alumni Association Group. It was formed to become the book publishing arm of the group for producing brilliant works of fiction with a social, political, spiritual, or environmental message. They are on a mission to continuously find fresh minds that can churn out manuscripts of riveting fictional tales. It may cover themes such as science fiction, mystery, spy thriller, political commentaries, and futuristic utopian or dystopian societies. Submission Guidelines.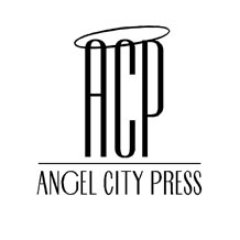 Angel City Press is an independent publisher in Santa Monica, CA, that gives opportunities for California's dedicated writers and talented graphic artists to shine. They built a reputation over the years for producing well-made books and ebooks that capture the essence and rich cultural heritage of Los Angeles. The company specializes in beautifully designed and meticulously researched books that explore topics such as film history, architecture, music, art, and literature. Their published works offer readers an immersive journey into the City of Angels' past and present. Submission Guidelines.

Red Hen Press is one of the few book publishers in LA that give special acknowledgment to the native inhabitants of the Los Angeles Region. They are also a strong advocate for diversity & inclusion as well as in promoting literacy in local schools. Red Hen Press continues to produce exceptional works of poetry, fiction, and nonfiction that receive national and international recognition. They also regularly host or support literary events for established and emerging authors, as well as literary education programs for children. Submission Guidelines.

Based in Los Angeles, CA, Unnamed Press is an indie publishing gem that champions diverse and boundary-pushing stories. With a portfolio spanning historical fiction, literary fiction, non-fiction, and poetry, they've earned accolades for their exceptional titles and innovative narrative styles. Unnamed Press is dedicated to crafting narratives that question the status quo, delving into themes of identity, social justice, and cultural diversity. Their published works, lauded by esteemed outlets like the Los Angeles Times, the San Francisco Chronicles, and the New York Times, testify to their impactful contributions to the literary landscape. Submission Guidelines: address submissions to info@unnamedpress.com.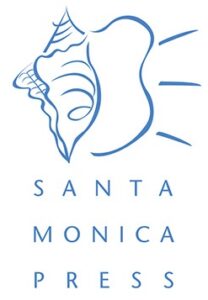 Santa Monica Press is a renowned indie publisher based in Solana Beach, CA. Founded almost three decades ago, the press continues to produce bestselling books that capture the essence of Southern California, its culture, history, and lifestyle. They specialize in visually stunning and engaging non-fiction titles that explore a wide range of subjects, including entertainment, photography, fiction, memoirs, sports, travel, music, art, and regional history. They also have a new imprint that concentrates on young adult fiction and narrative fiction. Submission Guidelines.

Chimayo Press is a Los Angeles-based independent educational publishing company that specializes in ESL, ELL, and EFL textbooks and reference books. The first book they published about Advanced English as a Second Language (ESL) is now widely used by teachers and teachers in over 50 countries. The company's Compelling Conversations series has been a big hit with English learners around the world as it teaches practical applications in various settings. Each edition caters to the specific needs of beginner, intermediate, or higher education students, and can be used for casual or formal conversations. Submission Guidelines: NA, course your inquiry through their contact page.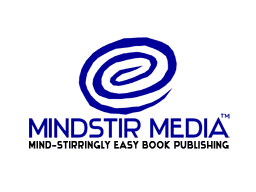 Mindstir Media is a self-publishing house based in Portsmouth, NH, but it has regional offices in Los Angeles, CA, New York, NY, and Boston, MA. Mindstir Media offers comprehensive book publishing services to authors of almost every genre, whether they write about historical fiction, science fiction, narrative non-fiction, short stories, etc. Mindstir Media offers editorial, graphic design, marketing, media promotion, book launch, and distribution services. The company stands as a valuable partner for writers seeking to bring their works to a broader audience. Submission Guidelines (self-publishing packages).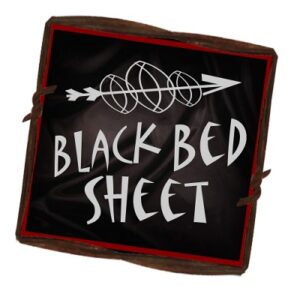 Black Bed Sheet Books is one of the go-to book publishing companies for prolific authors in the mold of Stephen King or R.L. Stine (or aspiring to be). This Sacramento-based independent publisher specializes in horror, dark fantasy, science fiction, and speculative fiction. With a passion for macabre and exceptional storytelling, the company provides a platform for both established and emerging authors and artists who push the boundaries of imagination. So, if tales of zombies, vampires, extraterrestrials, and other fictional monsters are your thing, this is the publisher for you. Submission Guidelines.

New Harbinger Publications is one of the leading book publishing companies in psychology, self-help, and mental health books. This Oakland-based company provides valuable resources and tools for individuals seeking personal growth, mental wellness, and self-improvement. They produce books written by renowned experts and professionals in the field, covering topics such as anxiety, depression, mindfulness, building relationships, and emotional well-being. Their evidence-based approaches and practical strategies earn the trust of both professionals and the general public. Submission Guidelines.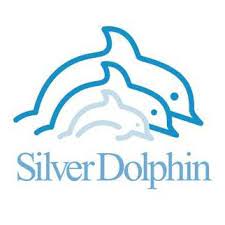 Silver Dolphin Books is a renowned publisher of award-winning children's books that focus on creativity, education, and entertainment. This company in San Diego, CA, prides itself on publishing STEM books and working together with Discovery Channel, Animal Planet, and Smithsonian Kids. SDB offers a wide range of titles, including interactive board books, picture books, activity books, creative kits, and other educational resources. They inspire children of all ages to read and learn by creating visually appealing and interactive experiences through books. Submission Guidelines: NA, doesn't accept unsolicited manuscripts.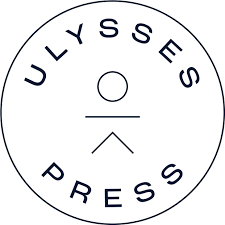 Ulysses Press was included by Publishers Weekly in their list of the top 10 fastest-growing independent publishers. They have offices in Berkeley, CA, and Brooklyn, NY, enabling them to serve American authors from coast to coast. Their catalog is loaded with inspiring and creative non-fiction books that cover subjects such as health & wellness, cooking, parenting, personal finance, self-help, and popular culture. They offer readers valuable insights, tips, and inspiration through high-quality literature. Submission Guidelines.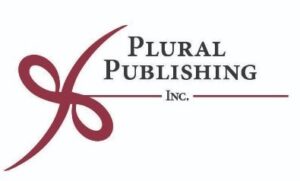 Plural Publishing Inc. is an independent book publishing house in San Diego, CA. It is highly recognized as a reliable source of textbooks and reference materials in the fields of speech-language pathology, audiology, otolaryngology, special education, and related healthcare disciplines. Their published works are highly sought-after by clinicians, researchers, students, and other professionals in the fields of speech therapy, audiology diagnostics, swallowing disorders, head and neck surgery, and neurogenic communication disorders. Submission Guidelines.

MSI Press is one of the fastest-growing small publishers in the Golden State. It started as a nonprofit publisher of foreign language educational materials and blossomed into an award-winning traditional publishing house in San Jose, CA. It provides a platform for local and international authors to share their stories, insights, and perspectives. Their catalog features narrative nonfiction books on a wide range of subjects that include memoirs, foreign language & culture, self-help, inspirational literature, psychology, humor, health & fitness, parenting, and personal development. Submission Guidelines.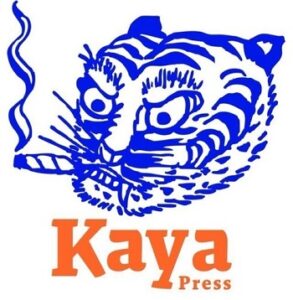 Based in Los Angeles, CA, Kaya Press stands as a prominent independent publisher renowned for its exceptional contributions to Asian and Pacific Island diaspora literature. While originally established in New York City, they have now found their home at the Department of American Studies and Ethnicity at the University of Southern California. Kaya Press takes pride in publishing compelling works that promote cultural understanding, challenge stereotypes, and ignite meaningful conversations around Asian and Pacific Islander identities. Their diverse catalog encompasses fiction, non-fiction, poetry, film, and performance arts, shedding light on rich narratives that resonate with readers worldwide. Submission Guidelines.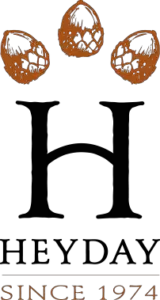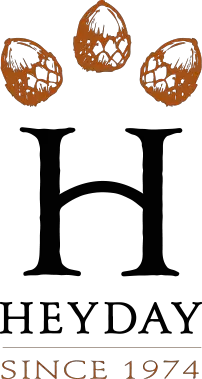 Heyday Books is a highly regarded independent publisher based in Berkeley, California. Since its founding in 1974, Heyday Books has been dedicated to promoting and celebrating the unique culture, history, and natural environment of California and the American West. They publish a diverse range of works, including art books, regional histories, natural history guides, cultural studies, anthologies, children's books, and literature & poetry. They also curate collections of works of famous authors such as John Muir, Tom Killion, and Obi Kaufmann. Submission Guidelines.

Berrett-Koehler Publishers is an independent publisher in Oakland, CA, that produces inspiring and empowering books for people and organizations to create positive changes. They partner with various professionals, executives, mentors, and authors to accomplish their objectives. They publish books, e-books, and audiobooks on subjects that include business development, career & success, communication, management, self-help, leadership, human resources, and personal development. BKP also offers expert-led online courses. Submission Guidelines.
YouthPlays is a small press in Los Angeles, CA, that produces books, theatre scripts, musical scripts, and other performance resources for schools, youth theaters, community theaters, and professional theaters. They aim to empower young voices and foster a love for theater among today's youth. They offer a diverse catalog of plays, musicals, and adaptations that cater specifically to children, teenagers, and young adults. They support aspiring talented playwrights and authors and accept submissions of original plays and book manuscripts with subjects and themes related to the performing arts. Submission Guidelines.

Hameray Publishing is a respected educational publisher based in Los Angeles, CA. With a history spanning over 40 years, the company has a solid reputation as an excellent provider of K-12 learning materials and high-quality educational resources for students, teachers, and parents. They specialize in creating engaging and leveled reading materials in English and Spanish languages. It includes fiction and nonfiction books, chapter books, digital resources, and literacy programs for early childhood and elementary education. Submission Guidelines (call for contributors).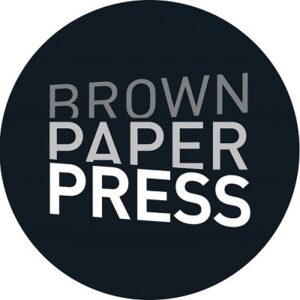 Brown Paper Press is a boutique publisher in Long Beach, CA, that promotes diverse voices and perspectives through engaging and thought-provoking literature. In the interest of producing innovative books, they actively seek stories that challenge the status quo and shed light on previously untold tales. With a focus on nonfiction works, this small press tackles big and relevant social issues, personal narratives, and investigative journalism. The press aims to spark conversations, inspire social change, and foster a deeper understanding of the world around us. Submission Guidelines.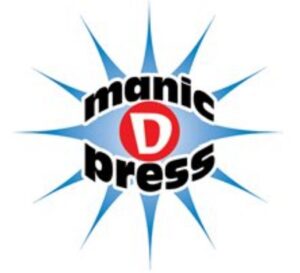 Manic D Press is an award-winning independent literary publisher in San Francisco, CA. Since its founding in 1984, the press has always been at the forefront of alternative and underground literature and a refuge for new authors previously snubbed by big publishing houses. They're all about publishing edgy, unconventional, and thought-provoking works across various genres, including fiction, nonfiction, poetry, short story collections, and graphic novels. Submission Guidelines.

Regent Press has been providing a platform for emerging and established authors to share their creative and thought-provoking works for over forty years. They have a good sense of producing an eclectic mix of books in both academic and pop culture arenas. This Berkeley-based publisher embraces a wide range of genres, including nonfiction titles such as biographies, music, dance, and photography, as well as poetry and works of fiction such as mythology. They value works that push boundaries and spark intellectual curiosity. Submission Guidelines.

No Starch Press is one of the leading publishers in the fields of computer science, programming, technology, and geek entertainment. They make technical subjects accessible and engaging through clear explanations, practical examples, and hands-on projects. Their books cater to both beginners and experienced professionals, covering topics such as software and app development, cybersecurity, system administration, robotics, Python programming, and open-source software. They also have books about graphic design, manga, and kids' literature. Submission Guidelines.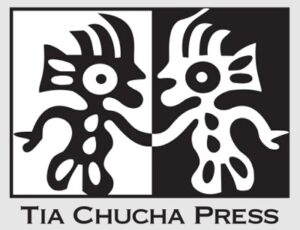 Tia Chucha Press is an independent publishing house in Sylmar, a suburban neighborhood in Los Angeles County. They aim to uplift and amplify the voices of marginalized communities, especially in the San Fernando Valley region, in the realm of poetry and literature. With a strong emphasis on literacy, creativity, and cultural representation, the press publishes works that showcase a wide range of poetic styles, forms, and themes, reflecting the dynamic and ever-evolving nature of contemporary poetry. It includes pieces created by LatinX and XicanX writers. Submission Guidelines.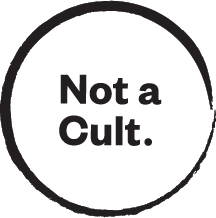 Not a Cult Media is a dynamic and visionary indie publishing company in Los Angeles, CA. They publish thought-provoking literary fiction, nonfiction, poetry, and graphic novels that challenge norms and push the boundaries of conventional storytelling. They provide a platform for emerging and underrepresented authors, where they can share their distinct perspectives and narratives with their targeted audience. They also produce art books that feature images of various masterpieces of many contemporary artists. Submission Guidelines.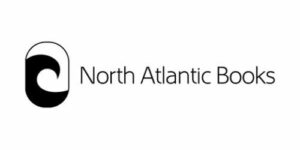 North Atlantic Books is a nonprofit publishing company in Berkeley, CA, that produces books centered on holistic living, alternative medicine, and transformative literature. They publish works that bridge the gap between conventional and alternative approaches to health, wellness, spirituality, and social justice. Their catalog covers subjects that include natural medicine, environmentalism, bodywork & somatics, health & healing, personal growth, psychology, consciousness studies, engaged activism, and personal growth. Submission Guidelines.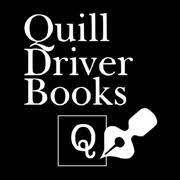 Quill Driver Books is an indie publishing house in Fresno, CA, that specializes in nonfiction literature. They produce books that explore untold stories, delve into the depths of scientific discoveries, and shed light on forgotten history. They offer a diverse catalog of titles that cover history, biography, science, popular culture, crime & punishment, technology, parenting, hobbies & lifestyle, art & architecture, books for writers, and a lot more. They also have an impressive lineup of historical fiction and other novels. Submission Guidelines.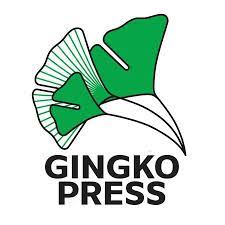 Gingko Press was founded in Hamburg, Germany in 1985 before transplanting its roots in California in 1991, starting in Santa Rosa and finally settling in Berkeley. They specialize in books about art, design, and visual culture. They offer diverse titles in subjects that include monographs, exhibition catalogs, photography, graphic design, children's literature, design reference, and other image-rich books. Gingko Press is dedicated to showcasing the work of established and emerging artists, designers, and photographers from around the world. Submission Guidelines.

Carnation Books is an independent publisher in Los Angeles, CA, that focuses on producing LGBTQIA+ poetry and literature. They play a crucial role in amplifying diverse voices and narratives within the queer community. The company offers a platform for authors who identify with the opposite sex to share their stories across various genres, including romance, mystery, science fiction, graphic novels, and young adult fiction. Submission Guidelines.
Final Thoughts
We listed 33 of the best book publishers in the Golden State that faithfully play their roles in nurturing talented authors, promoting groundbreaking ideas, and producing exceptional literary works across various genres. You can find dozens more noteworthy publishing companies in Los Angeles, San Francisco, and many other cities in California that we were not able to cover here. Each one can potentially turn your manuscript into a bestselling book, e-book, or audiobook. There's Stone Pier Press, Aunt Lute Books, Tachyon Publications, Native Ink Press, and many others. Never stop exploring your options until you find the right publisher for you!
Rafal Reyzer
Hey there, welcome to my blog! I'm a full-time blogger, educator, digital marketer, freelance writer, editor and content manager with 10+ years of experience. I started RafalReyzer.com to provide you with great tools and strategies you can use to achieve freedom from 9 to 5 through online creativity. My site is a one-stop-shop for freelance writers, bloggers, publishers, content enthusiasts who want to be independent, earn more money and create beautiful things. Feel free to
learn more about me here.