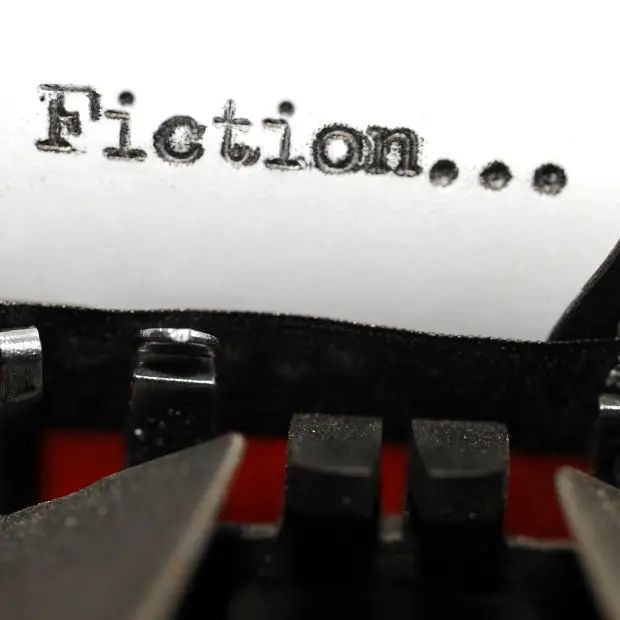 Historical fiction is one of my all-time favorite genres. I still consider hiding away in my room for days and devouring five massive tomes of the Emperor series by Conn Iggulden as one of the pinnacle experiences of my life.
As a small tribute to the genre, I created this list of notable publishing houses that are mostly open to direct submissions from writers. Of course, most titles in the historical novel category are released by major publishers like Penguin Random House, Hachette Book Group, Macmillan, or Simon & Schuster, but I wanted to give more exposure to lesser-known publishers who regularly release excellent books. Adding to our exploration, I've curated a database of 3,000 publishers that might pique your interest.
Here's a list of the top historical fiction publishers:
Bookouture is a dynamic division of Hachette UK, standing at the forefront of digital publishing for commercial fiction. Open to submissions throughout the year, they champion an ethos of inclusivity, inviting writers from all backgrounds to share their tales. Authors under Bookouture's banner not only receive commendable attention from editors but also benefit from higher royalty rates, at 45% of net receipts for digital sales. Their agile approach ensures a faster route to publication, optimizing authors' earnings potential. They seek full-length commercial fiction and specific text-led non-fiction. Their clear guidelines ask for double-spaced manuscripts and emphasize a good fit with their existing catalog, though they remain supportive of authors unsure of how to pitch, ensuring every submission is thoroughly reviewed. Submission guidelines.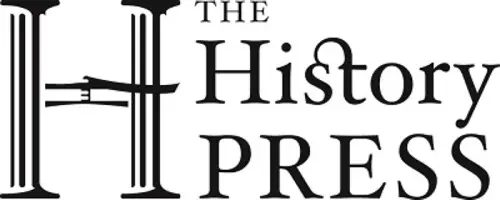 The History Press is a UK publisher dedicated to illuminating the vagaries of history. Their catalog offers an array of historical fiction, ranging from cherished classics by luminaries like Thomas Hardy to gripping tales from their award-winning crime fiction imprint, The Mystery Press. They're interested in historical non-fiction, urging submissions that underscore the work's uniqueness, target audience, and relevance. Submissions should consist of a concise synopsis and a biographical note highlighting an author's credentials, past publications, and potential promotional avenues. Sent to their dedicated email address, proposals are thoroughly reviewed, and while the volume of submissions might prevent immediate feedback, a positive response will lead to a more in-depth exploration of the work. Submission guidelines.
Canelo is a trailblazing independent publisher, blending traditional publishing ethos with contemporary strategies and offering authors unparalleled terms. Recognized for its achievements by being shortlisted for Independent Publisher of the Year at the British Book Awards in 2021 and 2022, this London-based firm stands as Europe's largest independent digital publisher. Comprising a diverse range of top-tier genre fiction, they spotlight both established bestsellers and budding talents, often revitalizing select titles for contemporary readers. Canelo is backed by a proficient team dedicated to quality, innovation, and author growth. Their mission revolves around sourcing compelling commercial storytelling, providing authors with notably high royalty rates, and continuous improvement to maximize readerships. Submission guidelines.
Launched in 2018, Hera is an inclusive, commercial publisher specializing in an array of genres such as mysteries, thrillers, romance, historical sagas, and book club fiction. Having collaborated with both established and emerging authors, their acquisition by Canelo in 2021 promises to amplify their publishing capabilities. Hera provides tailored editorial guidance, standout cover designs, individualized publicity, and marketing campaigns. Furthermore, they pride themselves on offering a competitive 50% royalty rate on net receipts. Currently, they're inviting submissions in crime, thriller, historical romance, saga, and general fiction, steering clear of genres like YA, children's fiction, poetry, and sci-fi. Prospective authors can submit their work for consideration, although they'll only be contacted if there's further interest. Submission guidelines.
Orion Dash, a digital-first imprint of the renowned Orion Publishing Group, specializes in commercial fiction designed to captivate readers. Emphasizing its boutique approach, the company is dedicated to meticulously crafting strategies for each title, fostering author brands through multi-book contracts. Particularly in the realm of historical fiction, their expertise shines, ensuring stories are both compelling and timely. Authors with Orion Dash benefit from a competitive 40% net receipt eBook royalty, alongside rigorous market analysis and optimized on-page positioning. Submission guidelines.
Established in 2000, Atlantic Books is a British publisher renowned for its diverse array of fiction, history, memoir, politics, and current affairs titles. Operating from London's literary hub, it boasts bestsellers like "My Sister the Serial Killer," "Crazy Rich Asians," and the Man Booker Prize-winner "The White Tiger." Winning multiple accolades, including 'Trade Publisher of the Year' in 2020, Atlantic is also a pivotal member of The Independent Alliance, the UK's fourth-largest publishing group. They foster initiatives to mirror the broader world, with Atlantic Fiction presently welcoming literary genre submissions without the need for a literary agent. Submission guidelines.
Sapere Books is committed to publishing vibrant voices and sensational stories. They offer a comprehensive package for authors, from fair royalties and extensive editing to beautiful cover designs and tailored marketing strategies. Prioritizing excellent author care, they foster a close-knit community through private groups and regular meet-ups. Currently, they are eager to reissue out-of-print titles in genres like Historical Fiction, Action and Adventure, and Crime Fiction, especially from underrepresented authors, such as BAME, BIPOC, LGBTQ+, and low-income writers. While not accepting new frontlist submissions, they welcome authors with out-of-print books to contact their Editorial Director. Submission guidelines.
Founded in 2014, Crooked Lane Books specializes in publishing high-quality crime and historical fiction in both print and electronic formats. They accept submissions with word counts between 60,000 and 100,000. Both agented and un-agented authors can submit, but they don't consider previously published novels or series with self-published precedents lacking significant sales. Prospective authors are advised to email their query letter and the first two chapters. Due to the volume of submissions, responses are only sent if further interest is expressed. Submission guidelines.
Kensington Publishing Corp., founded in 1974 in New York City, is a publishing house known for its exquisite range of authors and genres. With over 300 fiction and non-fiction titles released annually, Kensington offers readers a rich variety of books, notably in historical fiction, thrillers, romance, and cozy mysteries. As the home to numerous New York Times bestselling authors such as Ellen Marie Wiseman, the publisher's imprints include Kensington Books, Dafina, Zebra, and others. Those interested in historical fiction submissions are encouraged to query via email, following the specific guidelines provided on the submissions page of their website. Submission guidelines.
Sourcebooks Landmark is an independent, women-led publishing house with a deep-rooted belief that "Books. Change. Lives." The company has evolved with changing times, embracing data and new technologies, launching imprints, and pioneering innovative publishing models. With a commitment to amplifying diverse voices and stories, Sourcebooks takes pride in fostering author careers and delivering stories that leave a lasting impact on readers. They offer a rich array of fiction titles, ranging from romance to thrillers, showcasing their dedication to helping authors touch readers' hearts. Submission guidelines.
Pegasus Books is an esteemed publisher with a catalog spanning history, philosophy, biography, literary fiction, and noir. Founded in 2005 by Claiborne Hancock, Pegasus has grown under the collective expertise of its skilled editors and publicists. Driven by a shared belief in the cultural importance of literature, the Pegasus team endeavors to cater to discerning readers nationwide. Aspiring authors can submit their works electronically, with the team evaluating submissions for potential publication under various imprints. Submission guidelines.
Sunbury Press, Inc., based near Boiling Springs, Pennsylvania, is a traditional royalty-paying publisher that has been producing a diverse range of hardcover, trade paperback, audio, and digital books since 2004. The company leverages state-of-the-art digital tools and selects only about 5% of the roughly 2000 annual manuscript proposals for publication. Known for their works in history, biography, horror, mysteries, and more, Sunbury aims to provide readers with enriching content while ensuring authors and partners thrive. Submission guidelines.
Black Rose Writing, headquartered in Texas and founded in 2006, is a publisher emphasizing personal connections with its authors, prioritizing honest manuscript reviews and traditional royalties without publication fees. The publishing house celebrates originality across a spectrum of genres, including fiction, non-fiction, and children's books, but holds a particular interest in historical novels. Using modern print-on-demand technology, Black Rose ensures limitless print runs. The company's commitment to success is reflected in its aggressive marketing strategies, ranging from Amazon ads to book events, combined with widespread distribution of digital titles through channels like Ingram and Amazon. They are associated with notable organizations like IBPA, ITW, and the Crime Writers' Association. Submission guidelines.
McClelland & Stewart, a Canadian publisher since 1906, champions both the nation's rich literary tradition and the diverse voices that define its future. Celebrated for fostering Canada's cultural discourse, they've recently expanded their submission policy to particularly amplify Black, Indigenous, and other traditionally marginalized writers. Accepting unsolicited manuscripts on a bi-annual basis, they seek high-caliber literary fiction, non-fiction, and poetry. Their commitment to inclusivity and excellence is evident in their openness to international submissions. Submission guidelines.
Dundurn Press, founded in 1972, is one of Canada's premier independent publishers, boasting over 2,300 acclaimed titles spanning diverse genres. From its roots, Dundurn has been dedicated to emphasizing voices that have historically been sidelined. Their catalog, studded with titles celebrated by awards like the Scotiabank Giller Prize and the LAMBDA Literary Awards, attests to their commitment to quality and cultural relevance. Apart from its impressive publishing history, the company is heralding a new chapter by unveiling a welcoming bookstore in Toronto. Currently, they are inviting submissions, particularly from underrepresented voices, across a broad range of genres excluding romantic fiction, poetry, and YA. Submission guidelines.
Severn House, established in 1974, is a distinguished publisher renowned for its compelling genre fiction, including crime, thrillers contemporary romance, and notably, historical fiction. Rooted in its origins of providing hardback fiction for libraries, the company, acquired by Canongate Books in 2017, has expanded its reach, ensuring readers globally have access to the riveting works of authors such as Simon Brett and Cynthia Harrod-Eagles. Despite this growth, the Press maintains its core identity and independence, emphasizing collaboration with its authors throughout the publishing process. For submissions, particularly from historically published authors with established sales records, they offer comprehensive guidelines. Submission guidelines.
Atria Books, established in 2002, has solidified its reputation for unveiling both bestselling authors and the freshest voices in a diverse range of genres. This imprint prides itself on a legacy of publishing bestsellers across commercial and literary fiction. For writers hoping to be part of Atria's impressive roster, the publisher is currently welcoming submissions in areas such as Women's Fiction (both contemporary and historical), New Adult Fiction, Crime Fiction, Literary Fiction, and various non-fiction domains. A concise submission comprising a title information sheet, a chapter (or section) not exceeding 6,000 words, and a brief synopsis capped at 300 words is all they require. Submission guidelines.
Text Publishing is an Australian publisher acclaimed for its commitment to both literary and commercial fiction and non-fiction. Paying homage to the Wurundjeri people of the Kulin Nation, they've been celebrated with titles such as the ABIA Small Publisher of the Year and Leading Edge Books Small Publisher of the Year. Text Publishing deeply values the transformative power of reading, championing books as unique portals where readers can truly "get lost." Their dedication extends beyond just publishing; they passionately ensure top-notch editorial quality, aesthetically pleasing book designs, and vigorous promotion and marketing. Submission guidelines.
Seven Stories Press, founded in 1995 by Dan Simon, embodies the essence of independent publishing, emphasizing political titles deeply rooted in history, resulting in compelling fiction. Its inception traces back to the 1980s when Simon, moved by Nelson Algren's neglected works, initiated reprints under the "Dan Simon/Four Walls Eight Windows" imprint. By 1995, after a decade-long partnership and an eventual split with co-editor John Oakes, Simon launched Seven Stories Press, paying homage to the initial seven authors who ardently believed in his vision. These pioneers—Octavia E. Butler, Annie Ernaux, Gary Null, Project Censored, Charley Rosen, Vassilis Vassilikos, and Nelson Algren's estate—form the bedrock of the press's enduring legacy. Submission guidelines.
Founded in 1988 by Margie Wolfe and three fellow visionaries, Second Story Press is a Canadian feminist publishing house that's all about producing books advocating for social justice, human rights, and equality. Specializing in titles for both adults and younger readers, the press champions strong female characters, and diverse voices, ensuring underrepresented communities are given a platform. Their portfolio, rich with both fiction and nonfiction, has garnered global recognition, being translated into over 50 languages, adapted for various media, and celebrated with numerous awards. Submission guidelines.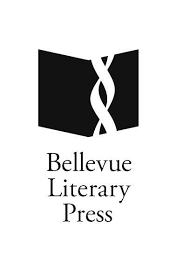 Bellevue Literary Press, a unique nonprofit entity based in New York, is dedicated to bridging the realms of arts and sciences through the publication of literary fiction and nonfiction. Emphasizing the interconnectedness of the humanities and science, the press has been producing award-winning titles since 2007 that delve into profound human experiences and our understanding of consciousness, embodiment, and society. Initially a project under the New York University School of Medicine and located in the historic Bellevue Hospital, BLP became a fully independent nonprofit publisher in 2018. Submission guidelines.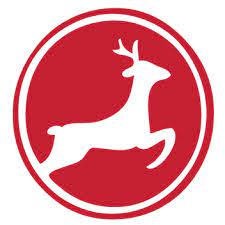 Red Deer Press, originating as an affiliate of Red Deer College in 1975, has evolved into a prominent Canadian publisher recognized for its high-quality children's picture books, juvenile and young-adult fiction, and select adult non-fiction titles. Originally focusing on poetry, the press expanded its repertoire into other genres over the years, with its operations shifting to Calgary in 2000 and its acquisition by Fitzhenry & Whiteside Limited in 2005. Now headquartered in Leaside, Ontario, while maintaining editorial independence, Red Deer Press is celebrated for its contributions to Canadian literature, boasting over 300 awards and nominations, including two Governor General's Literary Awards. Submission guidelines.
Founded by Lisa Coen and Sarah Davis-Goff in 2014, Tramp Press is an Ireland-based publisher with a global reach, dedicated to discovering and championing exceptional literary talent. With acclaimed authors like Doireann Ní Ghríofa and Mike McCormack, the company's roster boasts winners of prestigious awards such as the International Dublin Literary Award and the Goldsmiths Prize. They actively seek work from under-represented groups, especially writers of color. Their open submission policy, albeit selective, emphasizes quality and originality, and they emphasize an inclusive approach, evidenced by their stance against gender biases in submissions. Submission guidelines.
Turner Publishing Company, headquartered in Nashville, TN, and operating since 1984, is an acclaimed publisher recognized among the top 101 in the U.S. With five appearances on Publishers Weekly's Fastest Growing Publishers List and over 5,000 titles spanning fiction, non-fiction, business, history, and more, Turner boasts a diverse catalog. They manage multiple imprints, including their flagship Turner, Keylight Books for adaptable fiction, and Wiley, among others. Their growth strategy involves acquiring innovative content globally and welcoming submissions from both literary agents and authors. Submission guidelines.
Grand Central Publishing, originally established in 1970 as Warner Books, emerged from Warner Communications' acquisition of the Paperback Library. Later rebranded as Grand Central Publishing after Time Warner's book publishing sale to Hachette Livre in 2006, it is now an imprint of Hachette Book Group. Located near New York's Grand Central Terminal, this storied imprint has expanded to include sub-imprints such as Balance, Forever/Forever Yours, Legacy Lit, and Twelve, reaching diverse readers, including lovers of historical novels. Submission guidelines (N/A).
Conclusion
Historical fiction has been brought to life by renowned publishers dedicated to this genre. Titles such as "The Book Thief" by Markus Zusak, "All the Light We Cannot See" by Anthony Doerr, and "The Pillars of the Earth" by Ken Follett, stand as testaments to the enduring allure of the past reimagined through the lens of literature. As the demand for these evocative tales remains undiminished, writers with a passion for merging history with fiction are encouraged to seize the opportunity and submit their manuscripts to one of these publishers. Next up, you may want to explore a guide on publishing companies in Pennsylvania.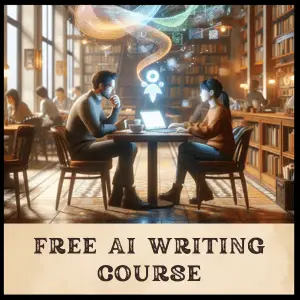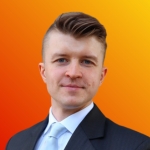 Rafal Reyzer
Hey there, welcome to my blog! I'm a full-time blogger, educator, digital marketer, freelance writer, editor, and content manager with 10+ years of experience. I started RafalReyzer.com to provide you with great tools and strategies you can use to become a proficient writer and achieve freedom through online creativity. My site is a one-stop shop for freelance writers, bloggers, publishers, and content enthusiasts who want to be independent, earn more money, and create beautiful things. Dive into my journey here, and don't miss out on my free 60-minute AI writing online course.