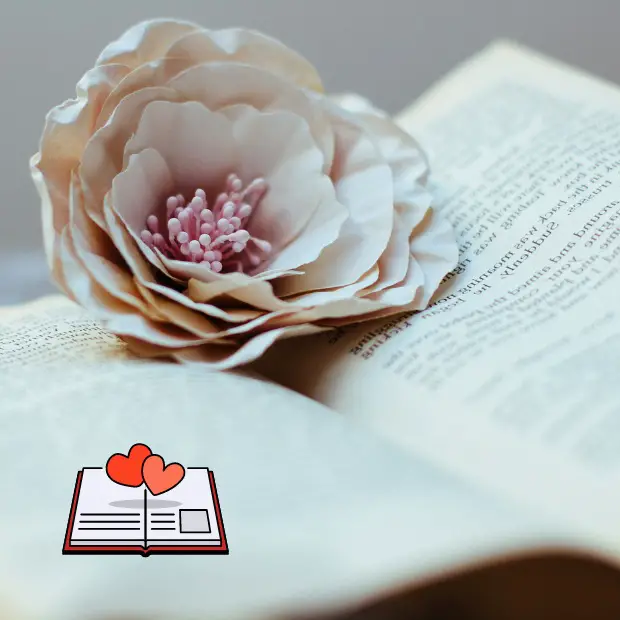 Let's turn up the heat level with these romance publishers eager to publish new titles.
Below, you'll find a curated list of companies interested in all romance genres, from urban fantasy to historical romance, erotic romance, and anything in between. You'll get an overview of their publishing process, as well as links to submission guidelines. Let's get started!
Here's a list of the most notable romance novel publishers:
Harlequin, a titan in the world of romance publishing, was founded in 1949 and now operates as a division of HarperCollins. With over 70 years in the business and more than 6.8 billion books sold, it has an unparalleled reach, distributing over 100 titles monthly across 17 countries in 16 languages. While 95% of their sales are international, they also make frequent appearances on prestigious bestseller lists, including The New York Times and USA TODAY. For authors, Harlequin offers a wealth of opportunities across various imprints, ranging from general fiction and women's stories to young adult and narrative nonfiction. They welcome unagented submissions in English through the Harlequin Series. Submission requirements include either a complete manuscript or the first three chapters along with a synopsis, though the word count varies by series. The company places a high value on diversity and inclusivity, actively seeking submissions from underrepresented communities. Submission guidelines.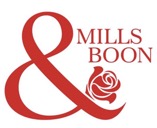 Mills & Boon, founded in 1908, is the UK's premier publisher of romantic fiction, offering an escape into various fantasy worlds through their six distinct series, ranging from 'Modern' high society tales to 'Historical' narratives. Boasting sales of a new book every 10 seconds within the UK alone, they publish over 700 new titles annually from a robust network of more than 1,500 authors worldwide, including renowned names in the fiction genre like Nora Roberts and Sharon Kendrick. For aspiring authors, Mills & Boon use Submittable for their submission process, focusing on original, un-agented works in the category romance and fiction. Authors are required to submit a cover letter, synopsis, and the first three chapters, all while adhering to guidelines tailored for each series. The average response time is 12-14 weeks. Submission guidelines.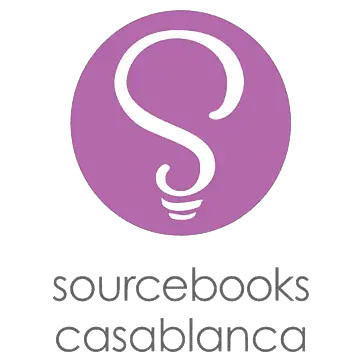 Sourcebooks Casablanca, an imprint of the women-led independent publisher Sourcebooks, specializes in publishing 6–8 romance novels per month across a variety of romance sub-genres such as contemporary, romantic suspense, paranormal, and historical romance. They actively seek both agented and un-agented manuscripts, with a focus on Own Voices, marginalized voices, and diverse romances. Submission criteria emphasize a strong emotional connection with the protagonist, a compelling love interest, a well-crafted world, and a "hook" that can summarize the book in 2-3 sentences. They require a completed manuscript of 85,000 to 100,000 words and accept submissions via email in Word format, which should include a detailed 2-3 page synopsis and the author's career arc plans. Expect an 8-12 week response time for submissions. Submission guidelines.
4. Forever (Hachette Book Group)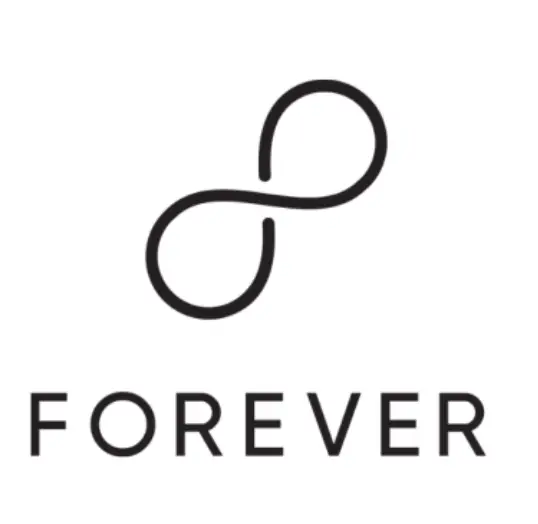 Forever, an imprint of Grand Central Publishing focuses on publishing inclusive and diverse commercial fiction and romance, spanning sub-genres like contemporary, historical, romantic suspense, serious fiction romance, and more. They are part of the Hachette Book Group and offer titles in various formats including hardcover, ebook, and audio. Forever seeks manuscripts between 50,000-100,000 words and accepts both agented and un-agented submissions. Their selection criteria prioritize compelling relationships, engaging characters, and emotional depth. Submissions are to be emailed and should include a query letter, a 3-5 page synopsis, and the complete manuscript in Word format. An 8-week response time is expected for submissions. Submission guidelines.

Entangled Publishing has garnered significant attention for its high-quality romance novels, ranging from New York Times bestsellers to garnering starred reviews and spots on numerous "Best Of" lists. They collaborate with one of the industry giants, Macmillan, ensuring a wide distribution network for its monthly new releases which span from board books to adult hardcovers. There's a romance imprint here for every niche within the genre. 'Amara' specializes in upmarket single-title romances, spanning contemporary to historical themes, while 'Scorched' is dedicated exclusively to high-heat erotic romances. For those targeting a younger audience, 'Entangled TEEN' and 'Embrace' offer venues for high-concept young adult and new adult titles, respectively. Further niche imprints like 'Brazen,' 'Lovestruck,' and 'Indulgence' offer digital-first-category romances that attract a broad readership. Their submission guidelines are thoroughly detailed on their website, segmented by each specific imprint to guide authors through their specialized interests. Submission guidelines.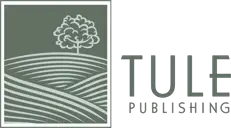 Tule Publishing is an inclusive, full-service publisher focused on delivering fantastic stories across various genres, including romance, women's, science fiction fantasy, and mysteries. With a blend of authors from traditional publishing backgrounds and new voices, Tule is currently open to submissions from new authors. They are particularly interested in diverse narratives, cozy mysteries, psychological thrillers with an erotic twist, romantic comedies, and stories with strong heroines or series potential. Both agented and un-agented submissions are welcome, and Tule provides comprehensive services like professional editing, cover art, formatting, and marketing support. The publisher also accommodates authors who wish to use pseudonyms or author logos instead of real photos. Submission guidelines.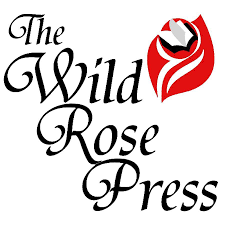 Founded in 2006 by authors RJ Morris and Rhonda Penders, The Wild Rose Press is a royalty-paying publisher deeply committed to author satisfaction and producing quality work. Known for its approachable leadership and a robust team of editors, artists, and marketers, the company offers a supportive "garden" for writers to grow. They specialize in fiction manuscripts ranging from 7,500 to 100,000 words and emphasize a collaborative digital environment for tasks such as editing, cover art selection, and promotions. Notably, they accommodate Christian fiction and other soft romance sub-genres. The company expects authors to be digitally savvy, engaged in at least one social media platform for promotions, and proficient in using Microsoft Word's "Track Changes" feature. Therefore, aspiring authors should be comfortable with digital tools and online communications to ensure a smooth publishing process. Submission guidelines.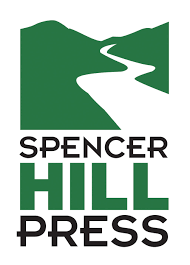 Founded in 2010 and headquartered in New York City, Spencer Hill Press is an independent publisher specializing in Young Adult (YA) and Adult Contemporary/New Adult Romance fiction. The publishing house emphasizes well-crafted, engaging stories and has a particular interest in books with series potential. Authors looking to submit should adhere to digital-only submission through the Submittable portal, including a full manuscript, brief marketing plan, and a synopsis among other supporting materials. While Spencer Hill Press has a diverse portfolio, they currently do not accept genres such as poetry, screenplays, educational material, nonfiction, and children's or mainstream women's fiction or picture books. Prospective authors should expect a response time that could extend up to 16 weeks due to high submission volumes. Submission guidelines.

Founded in 2007, Dreamspinner Press is a full-service, international publisher based in the United States, specializing in gay male romance across multiple genres. With over 3,000 titles in its catalog and 500+ authors from six continents, Dreamspinner has three imprints: Dreamspinner Press for gay romance, Harmony Ink Press for LGBTQ+ Teen and New Adult fiction, and DSP Publications for specialty genre fiction. Their extensive production process includes specialized content editing, unique cover art designs, and a broad distribution network covering online retailers and physical bookstores across multiple countries. The company prides itself on its sustainable growth and quality-driven approach, offering comprehensive editorial, marketing, and distribution services to authors without charging them for publishing. Submission guidelines.

Established in 2010, Evernight Publishing is an indie publisher specializing in romance and erotic romance across various sub-genres. The company operates on a non-vanity basis, meaning authors don't pay for publishing services. Instead, they earn 45% royalties from sales, whether from Evernight's website or third-party distributors. The publisher handles everything from editing and cover design to ISBN assignments. Submissions must be completed manuscripts ranging from 10,000 to 100,000 words, and the company is particularly interested in works that feature well-developed plots, strong conflicts, and memorable characters. Priority is given to popular genres and authors with a social media presence. The company specifies a list of content it will not accept, including but not limited to infidelity and underage sex, and requires that all romance stories have a HEA (Happily Ever After) or HFN (Happy For Now) ending. Submission guidelines.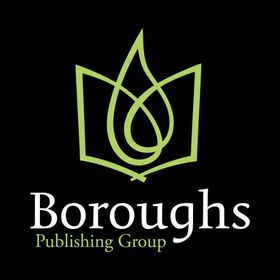 Boroughs Publishing Group is a digital and print-on-demand publisher specializing in Romance fiction across a wide range of sub-genres, including Contemporary, Dystopian, Erotica, Fantasy, and LGBTQ+, among others. Open to both agented and non-agented authors, they seek manuscripts that deliver an emotional impact and focus on the romance, requiring a Happily Ever After (HEA) or Happy For Now (HFN) ending. The company encourages creative freedom, allowing authors to adhere to genre tropes or push boundaries. Manuscript word counts range from 40,000-60,000 for novellas and 60,000-100,000 for full-length novels. Authors are expected to have a significant social media presence and are required to submit their complete, finished manuscripts for consideration. Submission guidelines.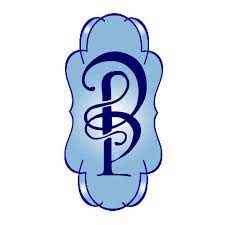 Decadent Publishing is a romance-focused publisher that welcomes a broad range of sub-genres and themes, from contemporary and paranormal to LGBTQIA2S+ and diverse racial and gender representation. They only accept complete manuscripts, not queries or partials, and are not open to simultaneous submissions with other publishers. Manuscripts should have a minimum word count of 15,000 and adhere to specified formatting guidelines. While they accept stories with varying heat levels, from sweet to erotic, Decadent Publishing strictly prohibits content that includes illegal sexual acts, bestiality, and other taboo subjects. Submissions should be accompanied by a completed submission form and sent via email. Submission guidelines.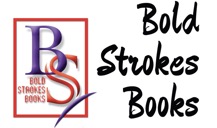 Bold Strokes Books specializes in LGBTQ+ publishing and is committed to representing diverse voices and viewpoints. They have a multi-step evaluation process that does not accommodate simultaneous submissions with other publishers. They are open to previously published works, including self-published titles, provided that all rights can be transferred to them. Submissions range across various genres and preferred word counts differ by category, from 45,000 to 120,000 words for Romance and Speculative Fiction to 50,000 to 80,000 words for Erotic fiction. Manuscripts must be sent as single Word or RTF files, and include a cover letter with a one-page synopsis, author bio, and other pertinent details. Their average time to publication decision is 16 weeks, and they specify detailed formatting guidelines for submitted manuscripts. Submission guidelines.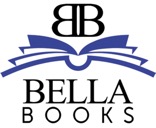 Bella Books focuses on publishing fiction that caters to women-loving women across various genres such as romance, mystery, science fiction, and erotica. Committed to diversity and anti-racism, the publisher aims to amplify the voices of lesbian, queer, bisexual, and gender non-conforming authors. Submission packages must be sent via email and should include a cover letter detailing the author's bio, contact information, and appeal to lesbian readers, as well as a synopsis and the complete manuscript adhering to Bella's specific formatting guidelines. The publisher promises an acknowledgment of receipt and a decision within 90 days. There is no set minimum or maximum word count, but Bella shows a preference for manuscripts of at least 60,000 words. Submission guidelines.

Text Publishing is an independent, Melbourne-based publisher that focuses on both commercial and literary fiction, and commercial non-fiction, including titles for adults and young adults. Although it publishes a broad range of genres, its commitment to meaningful stories extends to the romance sector as well. The company places high importance on quality editorial work and book design, aiming to produce titles that resonate deeply with readers. Text Publishing is open for submissions but exclusively from citizens or residents of Australia and/or New Zealand. For adult and young adult manuscripts, including romance, the expected word count ranges from 40,000 to 120,000 words. It takes around six months for manuscripts to be considered due to the high volume of submissions. Submission guidelines.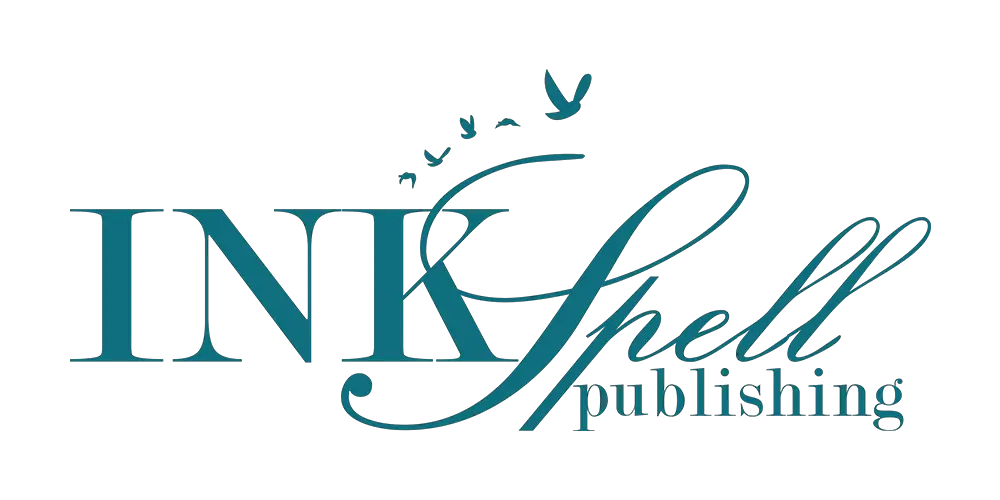 Inkspell Publishing is an ebook-first romance publisher highly regarded for its supportive and nurturing environment for both new and seasoned authors. Offering competitive royalty rates and professional editorial services, the publisher focuses on romance genres ranging from paranormal with alpha shifters and vampires to contemporary settings featuring cowboys and urban love stories. With manuscript length preferences between 30,000 and 75,000 words, Inkspell places a strong emphasis on quality and has won praise for its commitment to helping authors develop their craft while offering them a sense of community and family. Submission guidelines.

Extasy Books, founded in 2002 by Tina Haveman, is one of the earliest digital publishers offering royalty payments to authors. With a diversified catalog, Extasy welcomes a wide array of genres including all sub-genres of romance, mainstream fiction, young adult novels, and LGBTQIA+ stories. The publisher emphasizes well-developed, multi-dimensional characters and emotionally rich narratives, with a minimum word count requirement of 15,000 words. Available not just on their website but also through various third-party channels worldwide, Extasy Books focuses on delivering high-quality fiction while being committed to inclusivity and representation. Submission guidelines.

ImaJinn Books offers an expansive range of romantic tales designed to cater to every reader's fantasy—be it sweet or naughty, set in historical times or the modern world, or even on distant planets. With a portfolio that includes genres such as Contemporary Romance, Holiday Romance, Mystery/Suspense, New Adult/Erotica, Paranormal Romance, Regency/Historical Romance, Sci-Fi/Fantasy Romance, Urban Fantasy, and Young Adult romance, the company aims to capture hearts and imaginations. Whether you're seeking the man of your dreams or a love that transcends dimensions, you'll find your hero in one of their books. Submission guidelines.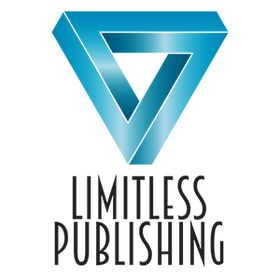 Limitless Publishing, a family-owned company founded by Jennifer O'Neill and Jessica Gunhammer, specializes in a diverse range of quality content, publishing over 200 titles annually with distribution capabilities in the United States and Canada. Known for its higher-than-industry-standard royalty rates, the publisher has a strong online presence. They have also garnered interest from the film industry, with two of their books, The Ghost Files and The Ghost Files 2, being picked up for major motion pictures. Authors interested in submitting their work must be willing to provide ebook, print, and audio rights for a minimum of five years and actively use and engage on social media platforms for book promotion. Submissions are accepted via email and must follow the publisher's detailed formatting and content guidelines. Submission guidelines.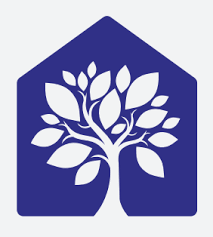 Founded in 2015, Hot Tree Publishing is a purveyor of adult and new adult romantic fiction, having published over 350 titles across a variety of sub-genres including contemporary, paranormal, high heat, and more. With a strict focus on quality and diversity, they're currently open for submissions of series novels featuring M/F, M/M, and F/F pairings, with a word count of at least 50,000. Submissions must be original works, and AI-generated content is not accepted. Authors are invited to become part of the Hot Tree family, where they benefit from comprehensive in-house editing, promotion, and a committed team aiming to make the publishing journey as seamless as possible. Submission guidelines.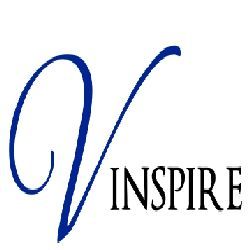 Founded in 2004 as an independent publishing house, Vinspire has evolved from specializing in historical romances set between 1920 and 1959 to offering a diverse range of family-friendly titles across genres like inspirational romance, young adult, and middle grade. Their titles, available in trade paperback, e-books, and select audio formats, have garnered numerous awards and national recognition from organizations such as the Moonbeam Children's Awards and the INSPY Awards. Vinspire exclusively works with established literary agents adhering to the Association of Authors' Representatives Canon of Ethics and requires a detailed email query for submissions, which should include author credentials and a comprehensive synopsis of the book. Their company is located near Charleston, SC, and they have a 6-8 week response time for queries. Submission guidelines.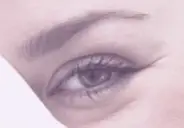 Romance Ink, established in 1991, is the oldest web-based romance and romance erotica publisher, catering to a wide array of reader preferences, from "power exchange" to Omegaverse. Evolving from their initial focus on spicy stories, they now offer content ranging from mildly naughty to highly explicit, all within the bounds of romantic fiction that ends in a happily-ever-after or happily-for-now conclusion. While accepting manuscripts across multiple settings—contemporary, historical, science fiction, and fantasy—they prioritize well-edited, well-written stories that focus on the romantic relationship within the context of strong, plot-driven narratives, preferably from a female point of view. With a robust promotional strategy, including a newsletter of 25,000 readers and a full-time editorial director and publicist, Romance Ink offers authors ample opportunities for exposure. Submission guidelines.

Changeling Press is a digital publisher specializing in Contemporary, Sci-Fi Futuristic, and Paranormal Romance aimed at an over-18, primarily female audience. Offering e-books in various formats including MOBI and ePub, the publisher ensures compatibility with a range of devices from Kindles to iPhones. With a focus on high-heat-level genres like Action Adventure, Dark Fantasy, and LGBTQA+, among others, the company has a stringent submission process requiring manuscripts between 20,000 and 40,000 words. Submissions must adhere to the company's specific guidelines, be exclusive, and be accepted only via email in RTF or txt formats. Submission guidelines.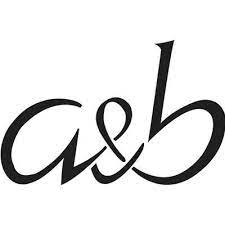 Allison & Busby (A&B) is a London-based independent publishing house established in 1967, renowned for its focus on crime, romance, historical, and literary fiction. Committed to discovering innovative voices, the company only considers manuscripts submitted through literary agents, citing limited time and resources to evaluate unsolicited submissions. A&B advises aspiring authors to consult The Writers and Artists Yearbook for a list of potential agencies that can facilitate the submission process. Submission guidelines.

Bullitt Publishing is a royalty-based publisher specializing in contemporary romance, offering both print-on-demand and digital distribution through major platforms like Amazon and Barnes & Noble. Open to both new and experienced authors, the company expects well-crafted, engaging manuscripts and offers professional-quality products in return. Submission guidelines include sending a query letter with a summary and novel length, attaching a synopsis and the first three chapters, and following specific formatting requirements. While the response time can vary, the publisher encourages follow-up emails after 12 weeks and accepts multiple submissions. Submission guidelines.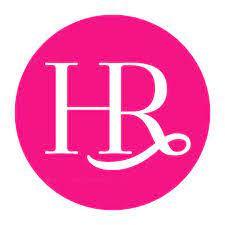 Harpeth Road is a dynamic digital publisher specializing in women's fiction, contemporary romance, historical romance, and southern fiction. With a focus on author education and high-quality editing, the company has rapidly gained recognition for best-selling titles like "The Memory Keeper" by Jenny Hale. Open to both established and new authors, Harpeth Road offers extensive resources, including tiered lessons on branding, social media, and editing, as well as detailed production schedules and one-on-one feedback for ongoing projects. Authors can expect thorough editing processes and collaborative cover design discussions. Submissions are welcomed for finished manuscripts ranging between 65,000 and 90,000 words. Submission guidelines.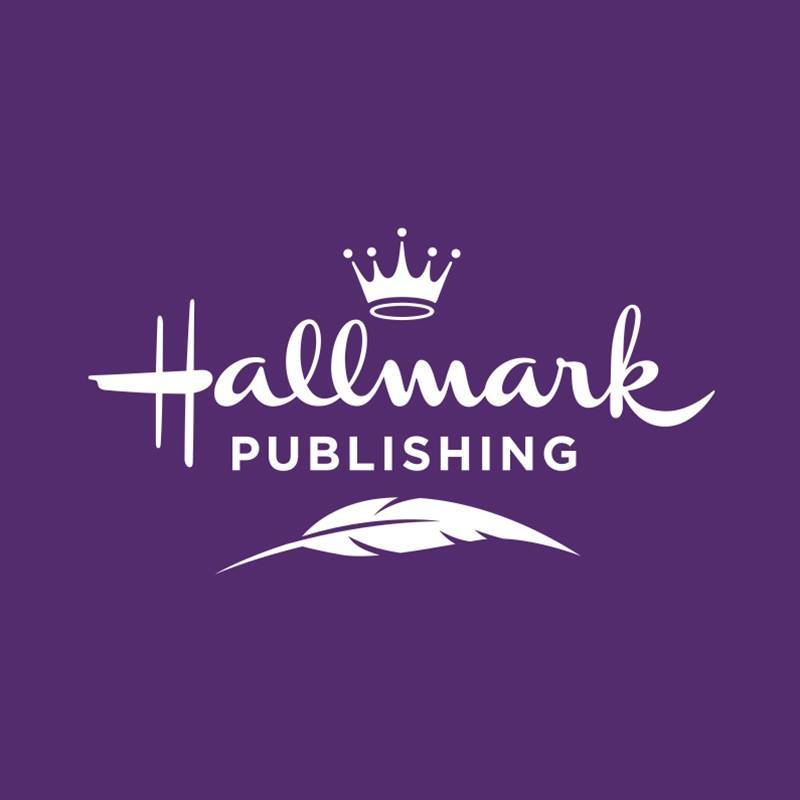 Hallmark Publishing extends the heartwarming and uplifting storytelling synonymous with the Hallmark brand into the literary world. Specializing in romances and mysteries that mirror the wholesome, sweet romance and optimistic essence of Hallmark movies, the publisher offers companion novels to existing Hallmark films as well as original titles. The imprint has expanded its reach to include audiobooks alongside traditional paperbacks and eBooks. Unique to their books is the inclusion of original recipes inspired by the stories. Available wherever books are sold, their catalog spans genres and includes titles like "The Secret Ingredient," "Once Upon a Royal Christmas," and "Sweeter Than Chocolate." Submission guidelines.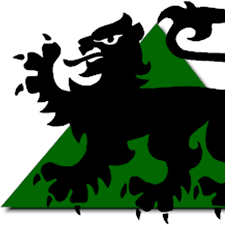 Black Lyon Publishing, LLC, is an Oregon-based, independent publisher established in 2007 that specializes in a diverse range of genres, including adult romance. With a founder possessing extensive experience in corporate marketing, business development, and the publishing industry, the company takes pride in its American-made products and roster of authors from the United States and Canada, including Amazon's #1 bestsellers. Offering titles in trade paperback, hardcover, and eBook editions, and audio formats, Black Lyon's books are available through major online retailers and can be special-ordered at bookstores. Currently, the publisher is open to non-fiction submissions with a word count range of 50,000-90,000 words. Submission guidelines.

Carina Press is Harlequin's digital-first adult fiction imprint, specializing in a variety of romance and mystery genres, including contemporary, erotic, and historical romance, as well as romantic suspense and mystery. With a focus on inclusion and representation, the imprint welcomes both agented and un-agented authors, particularly from marginalized or underrepresented groups. Titles are primarily released in digital format, with selected works also available in audio and print. Submission requirements include a query letter, a synopsis, and a full manuscript with a word count ranging from 50,000 to 125,000 words. Carina Press also offers a specific line, Carina Adores, for trope-based LGBTQ+ contemporary romances over 75,000 words. Submissions are processed through Submittable, with a 12-week response time. Submission guidelines.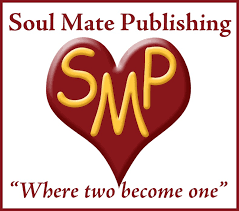 Soul Mate Publishing specializes in high-quality romantic fiction, offering a range of titles available in both electronic and paperback formats. Catering to diverse romantic tastes, the publisher aims to provide stories that are not "the same old thing," whether they be traditional romances or narratives that push the genre's boundaries. While the company is currently only accepting submissions from existing Soul Mate authors or those directly requested by an editor, they emphasize a personal response to all submission materials. Submission guidelines.
Conclusion
In the romance genre, the role of these top romance publishers cannot be overstated. They've been instrumental in shaping adult contemporary romance literature, offering readers a myriad of choices from traditional love stories to groundbreaking narratives that push the genre's boundaries. Whether you're a reader seeking your next favorite love story or an aspiring author looking to break into the market, keeping an eye on these romance publishers and key players can offer invaluable insights into the future of romance literature. Next up, you might want to check the top erotica book publishers.
Rafal Reyzer
Hey there, welcome to my blog! I'm a full-time blogger, educator, digital marketer, freelance writer, editor and content manager with 10+ years of experience. I started RafalReyzer.com to provide you with great tools and strategies you can use to achieve freedom from 9 to 5 through online creativity. My site is a one-stop-shop for freelance writers, bloggers, publishers, content enthusiasts who want to be independent, earn more money and create beautiful things. Feel free to
learn more about me here.