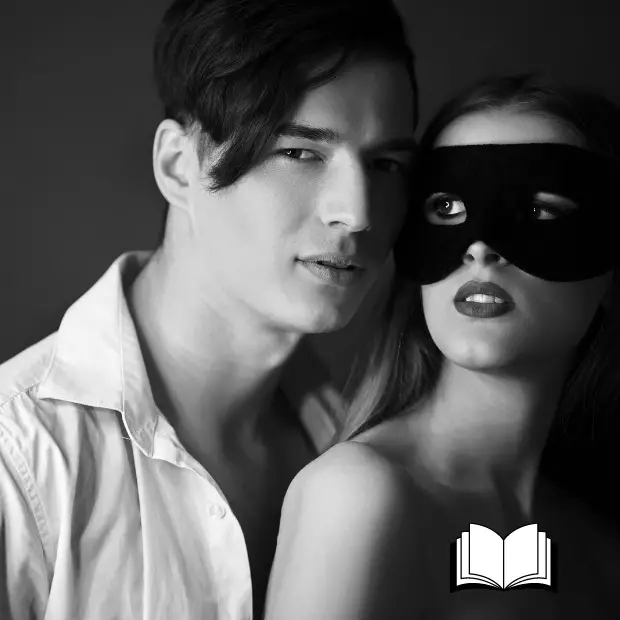 Dive into a world where desires smolder and passions ignite. Welcome to the evocative realm of contemporary romance and adult fiction, where every page turned is a tantalizing dance of seduction and intimacy.
Welcome to the world of erotica book publishers This alluring genre offers stories that range from the subtly suggestive to the unabashedly explicit, sparking a gamut of emotions and stimulating the senses. Whether you're a reader hunting for your next sensual adventure, a literary agent, or an author seeking the perfect home for your steamy manuscript, we've compiled a list to guide you through the sultry labyrinth of the erotica publishing world. Unleash your inhibitions and surrender to the call of the tantalizing tales these publishers offer. From slow-burn romances that kindle the embers of longing, to wild infernos that promise instant gratification. Let's turn up the heat level and delve into the world of erotica publishing.
Here are the best erotica book publishers that accept unsolicited manuscripts: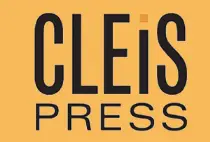 Bursting with sensuality, Cleis Press is an imprint of Simon & Schuster that has carved a niche in intelligent erotica. A tribute to human desire, their catalog varies from simmering slow-burn stories to blazing explicit tales, providing something to tantalize every reader. Based in San Francisco, Cleis Press fuses physical stimulation with intellectual curiosity, publishing romance and erotica to delight both the body and mind. Exploring themes of consent, LGBTQ+ inclusivity, and sex positivity, this publisher is a beacon in the vast sea of erotica literature. Dive into their enticing offerings and discover a world where desire meets diversity. They are also accepting manuscripts, so if you have a novella or even a nonfiction title in the erotic genre, submit it via the link below. Submission guidelines.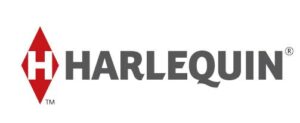 A sub-imprint of the renowned Harlequin, Spice embodies the fusion of lust and literature. Offering unabashedly bold narratives, Spice titles explore the multi-faceted world of erotic romance, igniting the sparks of desire within readers. Their provocative tales delve deep into sexual fantasy, seeking to excite and entice while providing a compelling story. From the gentle art of seduction to more adventurous encounters, Spice crafts a smoldering literary space where passion rules supreme. They are releasing new books all the time, also in an ebook format, so feel free to check their catalog which consists mostly of contemporary romance. Submission guidelines.

At Entangled Publishing, diversity is key. This forward-thinking publisher provides a home for many romance genres, catering to an array of reader preferences. Their imprint, Scorched, focuses on fiery erotic romance, delivering 15k-65k novellas, serialized novellas, and full-length novels designed to set pulses racing. These sizzling stories aren't for the faint-hearted but perfect for those seeking passion that leaves no stone unturned. But it's not just about the heat at Entangled. Imprints such as Amara and Entangled Teen explore the romantic spectrum with 70k-120k word novels, delivering narratives that are as engaging as they are diverse. Imprints like Bliss and Brazen cater to the category romance fans, offering narratives from sweet to sizzling. And then there's Lovestruck, which keeps things light and fun with its contemporary, romantic comedy focus. No matter the taste, there's something for everyone at Entangled Publishing. Submission guidelines.

Kensington Publishing Corp.'s Aphrodisia imprint is a passionate player in the erotic romance landscape. Known for their dedication to erotic genres, Aphrodisia's offerings transport readers into worlds where sensuality reigns supreme and every encounter is an exploration of desire. From sweet to sizzling, Aphrodisia's catalog celebrates a broad spectrum of sexual expression. A part of Kensington Publishing Corp., a family-owned independent publisher with over 50 years of success in the industry, Aphrodisia is no stranger to pushing the boundaries. They have an innovative edge, delivering erotic stories that captivate their readers from start to finish. Submission guidelines.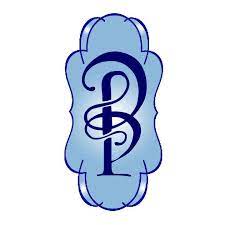 Decadent Publishing offers a smorgasbord of tantalizing tales sure to satiate any appetite for titillation. Renowned for its sophisticated, bold, and diverse storytelling, the company stands as a vanguard in the world of erotic literature. The company is accepting unsolicited manuscripts in a few romance subgenres. Unafraid to push boundaries, Decadent Publishing embraces the edgy and the provocative. Its diverse catalog showcases narratives that celebrate and explore the full range of human sexuality. From steamy contemporary stories to sultry paranormal tales, Decadent offers a narrative banquet that affirms the power and beauty of desire in its many forms. Submission guidelines.

Carina Press prides itself on being a digital-first imprint of Harlequin, with a keen eye on genre fiction; namely, erotic romance. They've evolved in the publishing space with their laser-focused approach towards longer, immersive narratives. Since March 1st, 2014, the company has reframed its submission guidelines, notably not accepting unsolicited submissions of novellas under 35,000 words. This strategic shift demonstrates Carina Press's commitment to providing readers with comprehensive, in-depth explorations of varied genres. With tailored word count requirements for different genres, Carina Press ensures every story has the space it needs to breathe and flourish. From Mysteries that weave intricate webs of suspense to paranormal and historical romances that transcend time and reality, every narrative is assured a minimum word count of 50,000 words. The same applies to the fantasy, romantic suspense, and science fiction genres. Submission guidelines.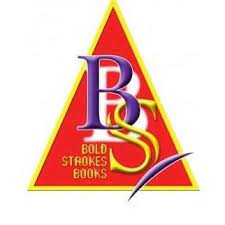 Bold Strokes Books is an independent publisher that adorns its shelves with a colorful palette of literary work. They specialize in bringing diversity and representation to the forefront of the literary world, with a catalog that ranges from LGBTQ+ literature to heart-stirring sweet romances. The company's ethos is one of inclusivity and the belief that everyone's story deserves to be heard, celebrated, and loved. In the realm of sweet romance, Bold Strokes Books brings to life narratives that capture the heart and soul, showcasing tender moments that bloom into an enduring love. Their commitment to this genre has gifted readers with countless stories that resonate deeply, characterized by heartwarming connections and emotional depth. Alongside these romantic narratives, Bold Strokes Books also delves into the world of cozy mysteries, painting scenes of quaint towns, interesting protagonists, and thrilling enigmas. Submission guidelines.

Dreamspinner Press is a leading name in LGBTQIA+ fiction, renowned for publishing a range of works from contemporary romance and erotica to mystery, paranormal, and adventure. This publisher aims to celebrate love in all its forms and explores the diverse expressions of human emotions and experiences. Each book they produce underlines their commitment to representation and inclusivity, making Dreamspinner Press a beloved choice for both readers and authors of diverse, queer stories. Interested authors are encouraged to visit their submissions page, which is known for being welcoming and comprehensible. Dreamspinner Press prides itself on creating a friendly and nurturing writing space for authors to contribute their unique voices to the literary world. They are always on the lookout for engaging stories that defy norms, resonate with readers, and depict the vibrancy and richness of LGBTQIA+ lives. Submission guidelines.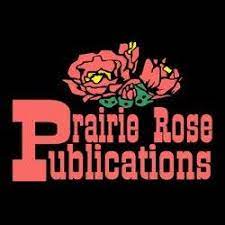 Prairie Rose Publications is an independent publisher that embraces the spirit of the American West in every story it tells. Known for its catalog of heartwarming, intense, and often surprising tales, this small publisher also delves into a variety of genres, such as Western romance, mystery, and suspense. From stories of ranchers and rustlers to sweet romance and nail-biting thrillers, the old and new West comes alive in the pages of their books, making Prairie Rose Publications a favorite among readers who appreciate well-crafted tales. One key point to note about Prairie Rose Publications, however, is that they are currently not accepting submissions. They are a selective publisher that often works with a specific roster of authors to produce high-quality novels. Their dedication to curating niche content allows them to maintain a consistent standard of storytelling that keeps readers coming back for even more books. Submission guidelines.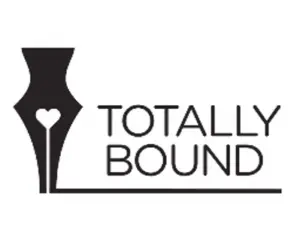 Totally Bound Publishing is a thriving British book publisher that has made its mark in the world of erotic romance. Pioneering in producing high-quality, intriguing, and sizzling stories, the company has a wide array of genres under its umbrella, all focusing on exploring the intense chemistry and powerful connections between characters. Their narratives range from contemporary to historical, and paranormal to sci-fi, ensuring there's a titillating tale for every reader's preference. Each manuscript submitted to Totally Bound Publishing is individually evaluated, showing their commitment to finding unique, compelling voices in the world of romance. They offer a personalized touch, acknowledging the individuality of each author and story. Submission guidelines.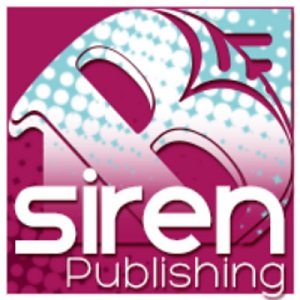 Siren Publishing, known for its adventurous spirit and unflinching dedication to the erotica genre, is a stand-out publisher in the realm of sensual storytelling. With a diverse library that spans numerous themes, Siren Publishing caters to a wide audience, unafraid to explore the more provocative aspects of romance. Its catalog spans from African-American and interracial themes to the edgy, including capture/BDSM narratives, and fairy tales & fables with an erotic twist. From the passion-filled tales of man love (MM, MMM), to the captivating narratives of May/December romances, and the tantalizing dynamics of ménage romance, Siren's collection is as diverse as it is compelling. The publisher's daring approach to erotic romance makes it a favorite among readers seeking stories that push boundaries and explore the complex world of desire. Each manuscript it receives is evaluated with the keen eye of experienced editors who are constantly on the hunt for the next tantalizing tale. Submission guidelines.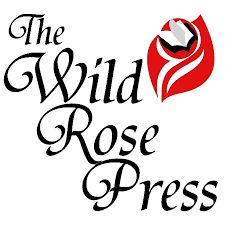 Established in 2006 by RJ Morris and Rhonda Penders, both published authors themselves, The Wild Rose Press was born out of a desire to reimagine the publishing landscape. Disheartened by the traditional industry's treatment of authors, they embarked on a journey to create a friendlier, more nurturing space for writers. With the advent of the digital era and the rise of ebooks, they seized the opportunity to build their unique brand of publishing, focusing on author satisfaction and quality product creation, over simply chasing the bottom line. More than a decade later, their guiding principle has stood the test of time. Over 500 authors and 3,500 titles later, The Wild Rose Press remains unwavering in its mission. They've fostered a "garden" where writers can grow, thrive, and achieve their fullest potential. Submission guidelines.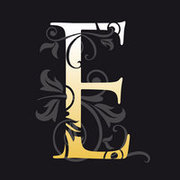 Evernight Publishing is an independent publisher specializing in romantic and erotic fiction across a wide variety of genres. This publisher offers everything from paranormal and fantasy to contemporary and suspense romance, all with a decidedly spicy edge. Its mission is to provide readers with bold, evocative tales that satisfy their desire for emotionally intense, character-driven narratives. For authors seeking to explore the boundaries of love and desire, Evernight Publishing offers a welcoming and supportive platform to showcase their creativity. Their "open calls" submission process is outlined on their website, offering a clear path for potential collaborators. They are dedicated to uncovering fresh voices in erotic literature, and their commitment to delivering high-quality, engaging content is apparent in every title they publish. Submission guidelines.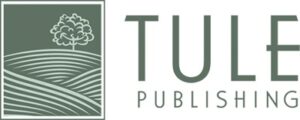 Tule Publishing is a leader in the world of romance and literary fiction, renowned for its collection of dynamic, strong, and sophisticated stories. With a focus on diverse and compelling characters, Tule brings together authors from all walks of life to create a catalog of emotionally engaging, riveting narratives. The publishing house's books span the romance spectrum and include a selection of literary fiction titles. Tule Publishing's dedication to high-quality literature is seen in its impressive roster of authors and variety of titles. The company's commitment to helping readers discover their next favorite book is apparent in the depth of its catalog. From heartwarming, small-town romance series to larger-than-life adventures set in a variety of settings, Tule offers a wealth of stories that cater to every reader's tastes. Submission guidelines.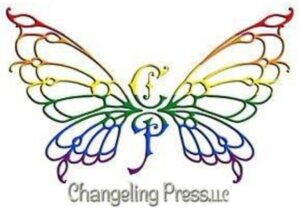 Changeling Press is a unique publisher that specializes in steamy and alluring paranormal romance and urban fantasy. Known for its bold and extraordinary tales, the company publishes both long-form novels and shorter, tantalizing works. Whether it's the allure of vampires, the mystery of shifters, or the mystique of other fantastical creatures, Changeling Press delivers stories that transport readers to a world where anything is possible. The company's impressive roster of authors weaves captivating narratives, from full-length novels that delve deep into their supernatural universes, to short stories that offer quick, spicy escapades into the paranormal realm. Submission guidelines.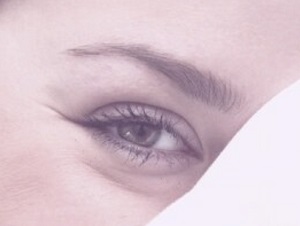 Once known as Blushing Books, Romance Ink has emerged as a trusted name in the publishing industry, specializing in the romantic fiction genre. The publisher caters to a wide audience by providing a romance novel for every taste, from sweet and slow-burn romances to more explicit and steamy stories. The imprint has been successful in blending traditional publishing standards with modern trends, meeting the evolving demands of romance readers worldwide. Offering an extensive catalog of compelling, heart-stirring narratives penned by talented authors, Romance Ink has truly found its niche in the realm of romantic literature. Whether it's the dramatic tension of historical romance, the emotional depth of contemporary stories, or the titillating excitement of BDSM tales, Romance Ink presents romance novels that cater to diverse tastes and preferences. Submission guidelines.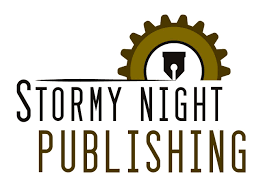 Stormy Night Publications has successfully established its reputation as a publishing house specializing in specialty genre fiction. With its particular focus on steamy romance and erotica, it has provided an engaging platform for authors who expertly intertwine intense passion, unique narratives, and intriguing characters into their stories. Its catalog offers a diverse range of novels, appealing to various tastes and interests of the reader market. From classic romance and BDSM tales to thrilling suspense and paranormal stories, it seeks to cater to the wide spectrum of genre fiction enthusiasts. Known for its distinctive focus on niche genres, Stormy Night Publications has excelled in curating a broad selection of immersive and provocative stories. Submission guidelines.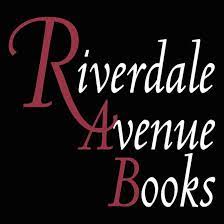 Riverdale Avenue Books is a daring and innovative full-service publishing house that has a strong dedication to the varied world of romance fiction. Launched in 2012 by industry veteran Lori Perkins, the award-winning publisher has shown its commitment to diversity and innovation in general fiction through its selection of books. With a keen eye for stories that captivate the heart and stimulate the imagination, Riverdale Avenue Books has been a champion of authors who bring fresh and evocative narratives to the romance genre. From contemporary love stories and LGBTQ+ romances to speculative and erotic tales, Riverdale Avenue Books' diverse catalog invites readers to explore the multi-faceted realm of romance fiction. The company is dedicated to delivering books that echo the diverse experiences of love and passion, ensuring every romance aficionado will find something that resonates with them. Submission guidelines.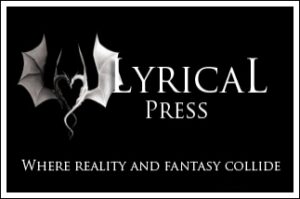 Lyrical Press is an exciting imprint of Kensington Publishing Corp., known for its commitment to digital innovation and expansive catalog of genre fiction. This imprint carries Kensington's reputation of bringing high-quality, diverse, and compelling stories to the masses, making it a valuable player in the digital publishing industry. Specializing in digital-first publications, Lyrical Press focuses on a wide array of genres, including romance, mystery, young adult, and speculative fiction. Its deep and broad catalog offers readers engaging and immersive narratives, reflecting the company's dedication to satisfying the diverse tastes of its audience. Submission guidelines.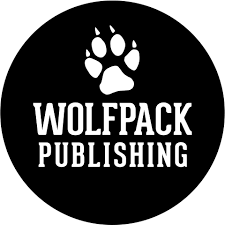 Wolfpack Publishing is a renowned publisher with a diverse range of imprints covering numerous genres. Among these, their imprint Erotic Pleasures Publishing stands out, offering an exciting and titillating selection of erotica that keeps readers coming back for more. Erotic Pleasures Publishing is all about passion, sensuality, and the exploration of desire. With a roster of talented authors, they deliver a vast array of sizzling tales that push boundaries and explore the depth and breadth of human passion. From passionate love stories to wild, erotic adventures, Erotic Pleasures Publishing is for those who appreciate the art of well-crafted and compelling fiction. Submission guidelines.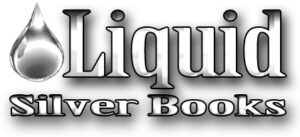 Liquid Silver Books is a distinguished name in the publishing world, renowned for its compelling and enticing array of stories that span numerous genres. They hold a special place in the hearts of readers who crave the thrilling blend of paranormal erotic storytelling. This publishing house delves into the realm of the unknown, combining the allure of otherworldly characters, supernatural elements, and erotic encounters in an unforgettable mix. From mysterious, brooding vampires and shape-shifters to witches and wizards, their books offer a unique taste of the paranormal laced with passionate, erotic encounters. Liquid Silver Books continues to enthrall readers with its edgy narratives that push the boundaries of imagination while satisfying readers' cravings for paranormal erotic fiction. Submission guidelines (N/A).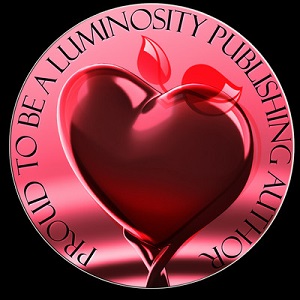 Luminosity Publishing stands as a beacon in the world of erotic literature, shining brightly with its captivating collection of stories that traverse various sub-genres. The publishing house holds a unique niche, concentrating on BDSM erotica that tastefully explores the dynamics of power, control, and surrender. Their novels and short stories offer a safe and enticing space for readers to explore the world of BDSM, with carefully curated narratives that showcase consent, trust, and mutual pleasure. Whether it's a dominant alpha male, a feisty submissive, or a couple exploring the exhilarating dance of dominance and submission, Luminosity Publishing's catalog ensures readers are immersed in narratives that push boundaries while maintaining a responsible representation of BDSM. Submission guidelines.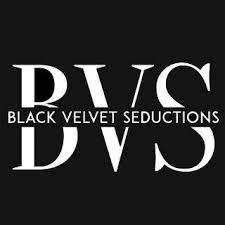 Black Velvet Seductions is a diverse and dynamic publishing house that takes a special interest in the contemporary romance genre, including everything from sweet to sultry. It's a haven for writers and readers who appreciate the depth, diversity, and intensity of their narratives. Their portfolio ranges from light, sweet romances that warm your heart, to dark, erotic tales that excite and enthrall. On the business side of things, the company maintains an open submissions policy, encouraging both new and established authors to present their manuscripts for consideration. Each submission is individually evaluated, ensuring that every story is given a fair chance. Submission guidelines.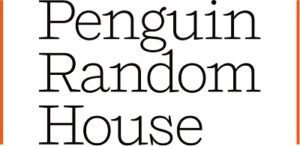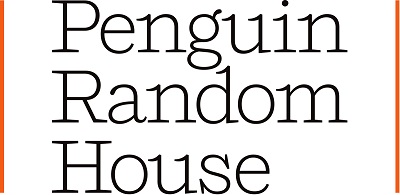 PenguinRandom House doesn't have a specific erotica-related imprint, but they have a hefty catalog of titles in the genre. They print books on a massive scale and also transform the work they release into ebook format. If you're looking for subgenres like urban fantasy or paranormal romance, you'll find something in their offer that will blow your mind. A notable example is the "Fifty Shades" series by E.L. James, which was published by Vintage Books, a division of PenguinRandom House. These books, beginning with "Fifty Shades of Grey," became a global phenomenon and pushed erotica more into the mainstream. Just check the link above and you'll get all the information you require. Submission guidelines.
Wrap Up
In the fascinating world of publishing, erotica holds a unique space, navigating the thin line between sensual storytelling and explicit content. The erotica book publishers listed here not only tread this line with finesse, but they also continually expand the genre's horizons, introducing readers to narratives that are as engaging as they are titillating. From Chick Lit to Paranormal Erotic to BDSM Erotica, there's a trove of enticing books waiting to be discovered. While this article focused mainly on erotica, many of these publishers have broadened their scope to include various other genres, even nonfiction books, ensuring that there's something for everyone. So, delve into this vibrant world, explore the unknown, push boundaries, and most importantly, enjoy the ride. After all, isn't that what great literature is all about?
Rafal Reyzer
Hey there, welcome to my blog! I'm a full-time blogger, educator, digital marketer, freelance writer, editor and content manager with 10+ years of experience. I started RafalReyzer.com to provide you with great tools and strategies you can use to achieve freedom from 9 to 5 through online creativity. My site is a one-stop-shop for freelance writers, bloggers, publishers, content enthusiasts who want to be independent, earn more money and create beautiful things. Feel free to
learn more about me here.